Contract Management Software
Customize, negotiate, and eSign complex contracts. Keep conversations moving with contract management software that works at your speed.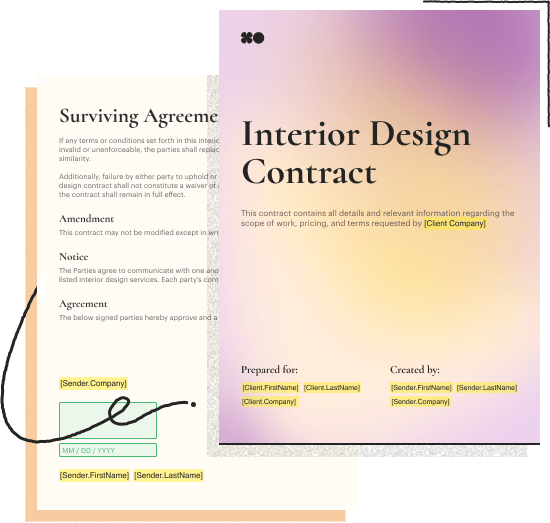 Demo PandaDoc all by yourself
Choose from hundreds of customizable contract templates and share detailed offers with your clients in as little as two minutes.
Take the demo tour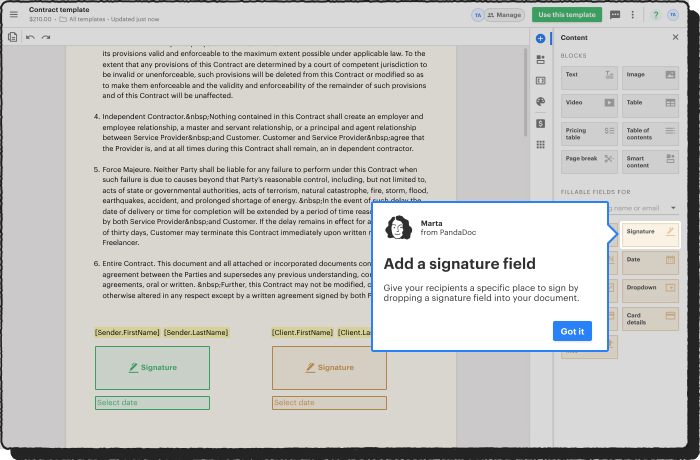 Still have questions? We've got answers.
Why use contract management software?
PandaDoc offers an all-in-one contract management solution that accelerates your sales and document processes by enabling you to merge contact, opportunity, and pricing details from your CRM directly into your contracts.
How much does contract management software cost?
Discover the benefits of contract management software from PandaDoc FREE for 14 days when you sign-up for a trial. If you're impressed, explore more pricing options here.
What is the best way to organize my documents?
Simplify the way you and your team name, tag, archive, and retrieve business documents when you go paperless with contract management software from PandaDoc.
Is it easier to send contracts with contract management software?
Yes. Contract management software removes obstacles from your processes by combining creation, negotiation, and management into a single workflow that accelerates conversations.