Streamline your sales workflow with eSignatures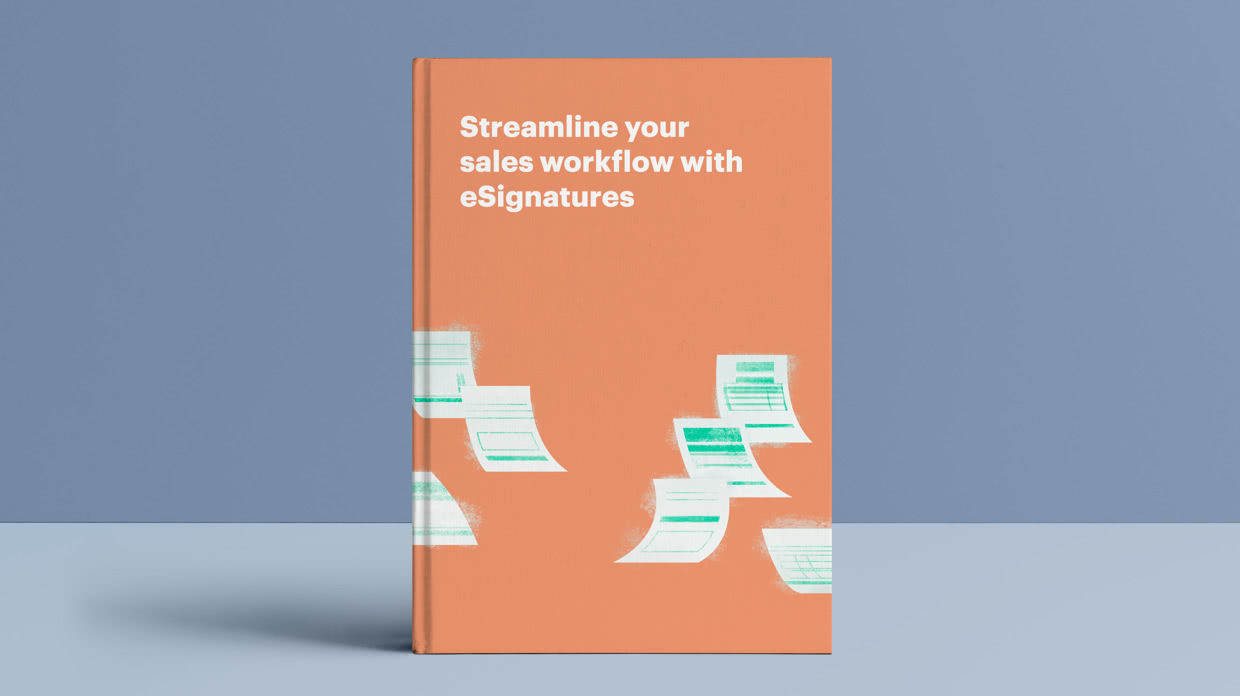 If you're not taking advantage of eSignature software, you could be doing your business an injustice. So what's the big deal? In our eBook, we'll tell you everything you need to know about eSignature software.
A simple tool that can revolutionize your workflow
Signatures are a crucial part of the proposal workflow. Often, numerous clients will need to sign the same document, along with managers and executives at your own company. It's costly and time-consuming.
eSignature software solves the many problems associated with "traditional" signing. By allowing you to embed simple fields into your paperless documents (which clients can use to quickly sign), you can save a significant amount of time and resources. What's more, eSignatures are secure and easier to verify than their hand-written counterparts.
In this eBook, you'll learn…
While eSignatures are a genuinely revolutionary technology, with the power to transform the way many businesses seek approval for proposals and contracts, there is still a lot of misunderstanding.
You'll also learn:
The technology that underpins eSignatures and how it works seamlessly with paperless proposals
The four essential things you need to know to ensure your documents and signatures are legal and secure
The big problem with "traditional" signatures
The correct way to follow up after you've hit "send"
The use of eSignature software can help you save time, money and resources. Over the coming years, it's likely that uptake will become more and more common. Get ahead of the curve now and you'll start seeing the many benefits of this simple innovation.