What exactly are electronic signatures? The concept, legality, and benefits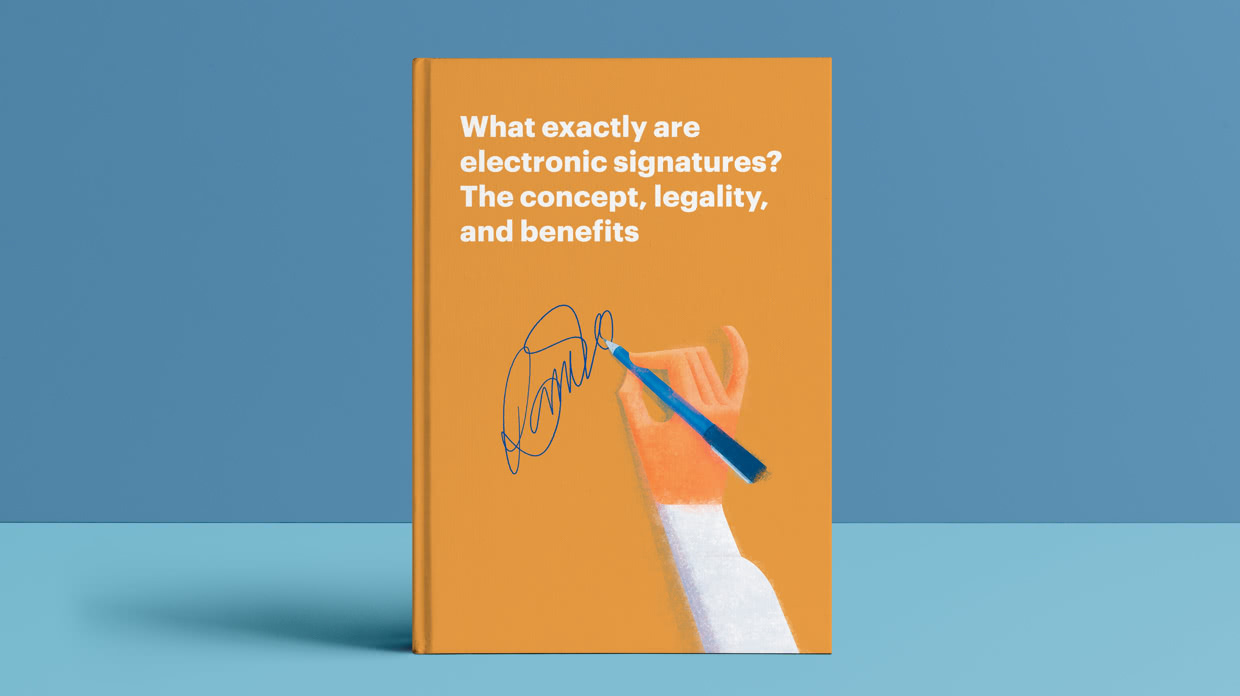 How to use electronic signatures
If you regularly send contracts, proposals, or quotes to clients for signatures, then you've likely heard of eSignatures. By giving you the ability to drastically cut down on paperwork, while also speeding up your entire document workflow, eSignature software can be a powerful time and resource-saving tool for your company.
But you probably also have unanswered questions. How does the technology work, for example? Is it secure? How do you integrate eSignature fields into existing documents?
Everything you need to know about eSignatures
In this eBook, we'll answer everything all your questions about eSignature software. We'll also provide you with a comprehensive roadmap for implementing the technology in your own business.
As one of the web's leading providers of electronic signature software, we at PandaDoc can provide a level of insight and experience few others can.
What you'll learn in this eBook
Our aim with this eBook is to provide a full informational overview of eSignatures, such that you understand exactly how they work and how to implement eSignature tech in your own business.
Specifically, you'll learn about:
1. How eSignatures work
An explanation of exactly what an eSignature is and how the technology works.
2. The legal aspect of eSignatures
If you're worried about the legal side of things, don't despair. We describe the most important legislation in simple terms.
3. Different types of eSignatures
A comparison of the major differences between electronic and digital signatures, and what these disparities signify.
4. The benefits of eSignatures
A thorough overview of how eSignatures can positively impact your business, speeding up document workflows, boosting close rates, and driving revenue.