Here at PandaDoc, we know how critical operations are for supporting and scaling sales teams. If you don't have solid systems and processes in place, you can quickly end up doing tons of manual work and slowing your growth tremendously. The bigger your team, the bigger the pain.

Our April product updates are here to help you optimize your sales workflows so you can:
Spend less time provisioning PandaDoc licenses and allow users to access PandaDoc quickly & securely with Single Sign-On
Accelerate your sales cycle using our Mobile App to edit and resend documents, share document links, use saved messages, facilitate in-person signing, move and rename your documents from your mobile device
Keep your dashboard clean and your records straight even if a proposal or contract is rejected with the new "Declined" status
For Zoho CRM users: be prepared for Zoho's new API update and pull more info over from Deals and Products with the new PandaDoc Zoho integration
For Pipedrive users: now the native PandaDoc integration also works from Pipedrive People and Organization tabs
Simplify user management and provisioning with single-sign-on (SSO)
We've got great news for all admins managing software tools: now, PandaDoc supports SSO!
With SSO enabled for PandaDoc, you spend much less time managing users, passwords, and permissions and you can do it from one central location.
SAML 2.0
PandaDoc SSO provides a secure form of authentication between PandaDoc and Identity Providers using SAML 2.0 protocol including Active Directory, Okta, OneLogin, and others.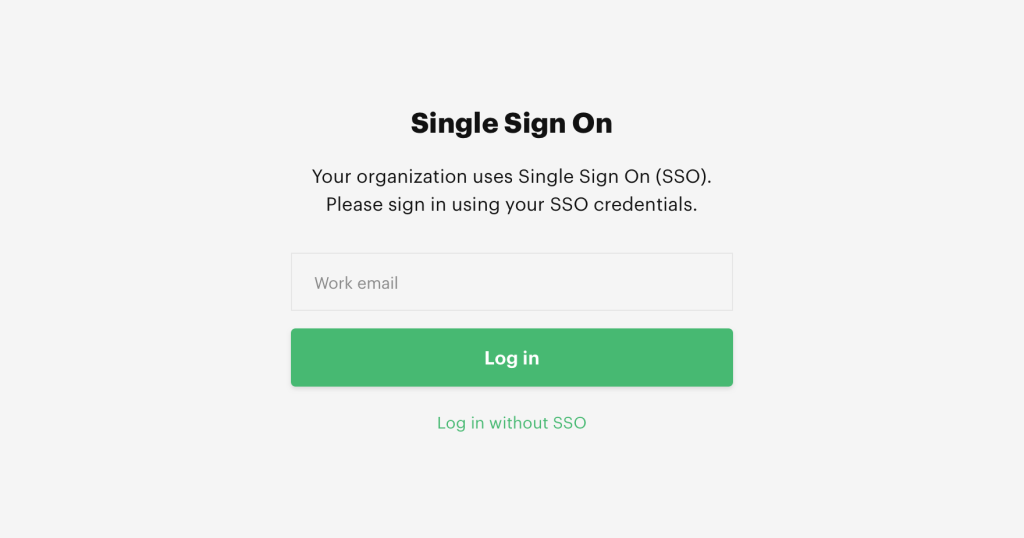 Just-in-time provisioning
Admins can also save time on new user invitations by enabling just-in-time provisioning. Any new PandaDoc users will have an account automatically created when they log into the application for the first time.
Users can access the PandaDoc application quickly and securely, using identity provider (IdP) authentication to reduce password maintenance and security issues. As soon as they are logged into the corporate network, they can start working with PandaDoc.
Manage users from one central location
Once the admin removes the employee from the directory (e.g. when the employee leaves the company), that person will no longer have access to PandaDoc; however, all of their documents will remain intact in your PandaDoc account.
Edit and share proposals on your mobile device
There's nothing worse than getting the green light from a prospect and not being able to get them the contract right then and there. With our updated mobile app, you can create documents from existing Templates, add recipients, update tokens, assign fields, and send. You have everything you need to get a proposal out of the door even when you're away from your desk.
Share links to your documents from the mobile app
Link sharing is now available on our mobile app in addition to the web app. Click to share the document, copy the link and send it to your prospect within an existing email or message thread.
Get your documents signed in person
We've made in-person signing even easier: no need to send the document via email first – simply pass the device to the signer.
Add a personal touch with saved messages
Access your saved messages in the mobile app, select the one you'd like to use, customize it, and you're done.
Edit text and resend documents from the mobile app
Need to make a last minute edit? Our mobile app supports text editing for documents that are already in progress. Just click edit, update the text as needed, and resend — all within the mobile application.
Keep your documents organized
Manage your document list right in the mobile app: rename documents and folders, duplicate or delete documents, and move your documents between folders.
Download the app from Google Play or the App store now.
Mark lost deals with the new "Declined" status
As the saying goes, "you can't win 'em all." So to keep your records up-to-date and your focus on live deals, now you can mark lost or unresponsive deals as "Declined." The "Declined" status has also been added to your dashboard so that you can view and access those documents easily.
To mark a document as "Declined," the document owner can open the settings for the document and manually change the status. Once a document is moved to the Declined status, recipients will stop receiving reminders and will no longer be able to access that document.
The new Zoho integration
Zoho CRM recently released their new API 2.0 which offers several technical enhancements over the current version. To keep pace, we've updated our Zoho integration and added some new features to leverage these enhancements and prepare for Zoho to discontinue support for API 1.0 at the end of 2019.
What's new:
Additional CRM fields are now mapped to PandaDoc tokens out-of-the-box.
Improved quote generation capabilities: pass cost, discount and tax details from Zoho products into PandaDoc pricing tables.
All completed documents are automatically attached as PDFs to your Zoho records for easy access and organization.
Getting started with the new Zoho integration is quick and easy: migration to the new version will not affect your current documents, flows, or CRM data. If you enabled the Zoho integration after March 29th, you are already on the new version and no action is required.
If you have the previous version, you'll need to reconnect the Zoho integration in your account settings. Please contact our support team to help you out with enabling the new version.
Pipedrive integration updates
We recently released a new native integration for Pipedrive. In the initial version, documents could only be created and managed from Deal records.
Now, you can create PandaDoc documents from the People and Organizations tabs and any associated contacts will be pre-populated in the documents. As with Pipedrive deals, you can also track document status and download signed PDF copies right from these tabs.
New to PandaDoc? Start a PandaDoc free 14-day trial to see how PandaDoc can help you close more deals.