Simplified contract  management software
Increase the speed and accuracy of your deals. Create, collaborate, manage and e-Sign contracts all with one tool. Outpace the competition by sharing them in minutes.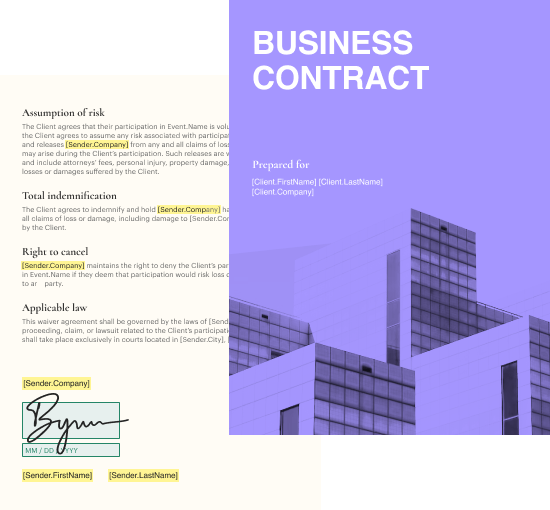 Try features that are easy to use
Dynamic contracts
Create a master template for your contracts to ensure accuracy, reliability and approved legal language.
CRM integrations
Work with Salesforce, Hubspot and your other favorite platforms to finalize every transaction with an e-Signature.
AI-powered data extraction
Ensure company names are automatically extracted to quickly filter and retrieve your contracts.
Smart content
Use rules to dynamically populate legal language based on your criteria, to ensure the right content is always in place.
Approval workflows
Set up advanced automated workflows with conditional approvals to ensure that your contracts get to the right person for approval at the right time.
Audit trail
Get proof of who opened, viewed and e-Signed a contract and when.
Contract collaboration
Suggest edits, make inline comments and gather feedback easily from internal teams and recipients.
Legally-binding eSignatures
Finalize all contracts with ESIGN compliant e-Signature technology.
Document analytics
View a snapshot of all contracts completed with details, ownership and analytics. All without having to open them.
Suggest edits
Collaborate easily with internal teams and recipients to discuss edits.
Recipient verification
Identity verification via passcode and SMS text as an extra layer of security.
Renewal notifications
Set alerts and know exactly when it's time to revisit contracts and initiate the renewal process.
Master contract management success in three simple steps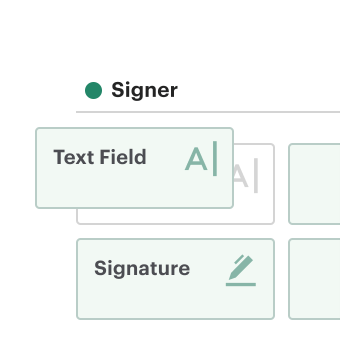 1. Create
Build error-free contracts with easy collaboration on all sides.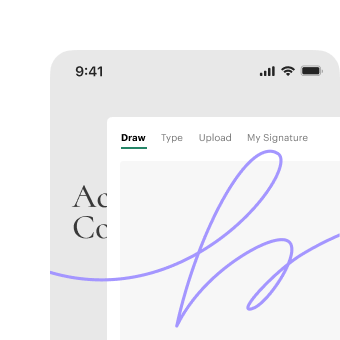 2. Execute
Finish every contract agreement with secure, legally-binding e-Signatures.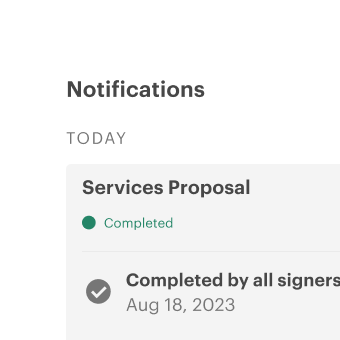 3. Store & Manage
Keep track of all your contracts in one convenient location.
Connect PandaDoc with all your favorite tools
No need for endless browser tabs. Integrate PandaDoc with platforms you depend on, to keep deal conversations moving.
See all integrations
Find out why our customers rely on us for contract management software
The contract negotiation functionality in PandaDoc really streamlined proposal amends for us without lots of emails going backwards and forward, plus fast-tracked the review of our terms and conditions. Anyone looking for a proposal software with contract negotiations functionality should take a good look at PandaDoc.
PandaDoc's approval workflows and document tracking tools gave business leaders full transparency into the document lifecycle from send to complete. Managers could not only give a stamp of approval on documents before they reached customers, but they could monitor the signing process in real time.
I've been using contract negotiation in PandaDoc for a month now, and it's made me realize how much time I wasted with inflexible 'envelopes' all these years. It's helped me avoid a substantial amount of email and reduced the friction to sign deals.
​​PandaDoc has not only cut the time we spend creating and sending quotes, but it has also become a repository of signed documents that we reference.
We initially assessed PandaDoc as a way to streamline our RFP/RFI response process, which typically took us weeks and months. Our data, pricing tables, technical documentation, and regularly-used content was spread out in different repositories, making it difficult to respond in a timely manner.
The custom role settings the enterprise plan allows us to create have helped manage users and eliminate unauthorized edits. The approval workflows are great and we use them to ensure our leadership team signs off on any non-standard terms before a contract goes out.
Elevate contract management with expert advice and insider tips
Get started with PandaDoc contract management software today