PandaDoc for PayPal payments
Add PayPal payment options to your quotes and proposals for fast credit card processing. Our nifty integration will make it easy to add an array of payment buttons to your documents, letting clients pay for services in seconds.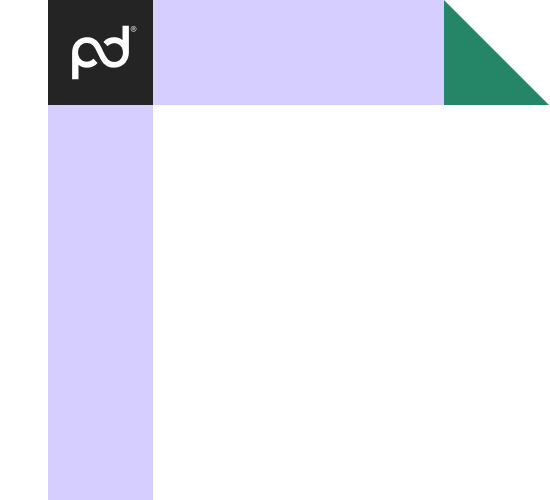 Use PayPal payments standard to help increase sales
Instant payments the moment a proposal or quote is signed
Whenever a quote or proposal is signed, clients will have the opportunity to pay for services straight away. They just click on the appropriate PayPal option in the document and complete the subsequent payment steps. It will take less than a minute to complete a payment (irrespective of the price) with savings in time and resources for both you and your new customers.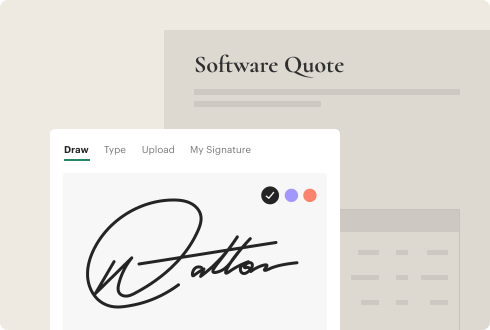 Industry-leading security practices
Both PandaDoc and PayPal boast industry-leading security standards, with the highest levels of secure cloud storage and data encryption. Furthermore, the PandaDoc for PayPal integration will allow your clients to make payments, or set up recurring payments, without the need to share any personal or financial information with third-party tools. Clients can checkout from their PayPal account using their debit card or credit card (or PayPal credit) with absolute peace-of-mind.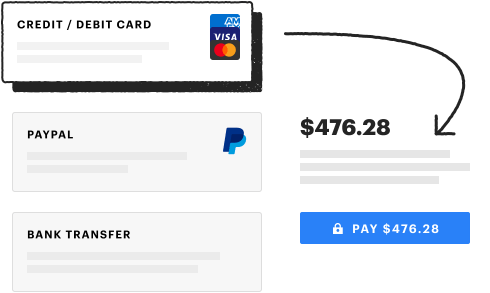 Add payment options to documents with a few clicks
The practicalities of adding PayPal buttons to your documents and couldn't be simpler. With this custom integration, you can set up the exact options you want to offer, whether it's a one-off payment or an installment plan. Our editor will also help to shave the maximum possible amount of time off your workflows. Simply add the PayPal payment buttons into your documents, set the pricing details, and you're good to go!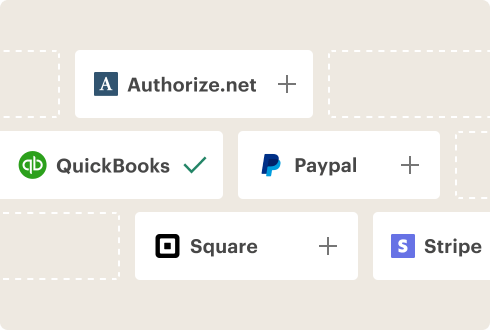 Receive money in your account on the same day
Typically, when a hard copy of a proposal or quote is signed, it has to be sent to and verified by the sales team before an invoice is generated. This is a time-consuming and resource-sapping process. The PayPal for PandaDoc integration will combine paperless technology with one of the world's easiest-to-use payment solutions. For your clients, creating payments is as simple as clicking a payment button. You can collect eSignatures and receive payment for services on the same day.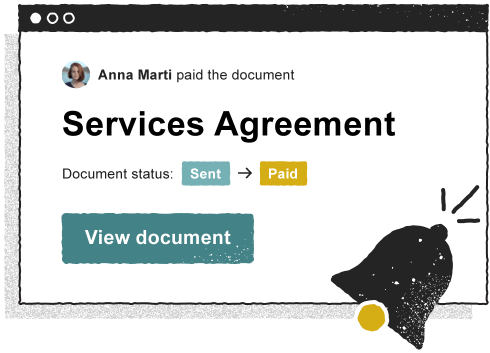 Accept payments from anywhere in the world
At PandaDoc, we understand that modern businesses need the tools to reach a global marketplace. PayPal supports dozens of currencies (and growing) so it doesn't matter if your clients want to pay in US Dollars or Danish Krones. In fact, the use of PayPal completely eradicates the headache that many businesses face when dealing with foreign currencies, saving time and sizeable conversion fees in the process.