Enterprise agreements without compromise
Simplify contract workflows across all departments including Sales, HR and Legal, by quickly sharing stunning, error-free agreements.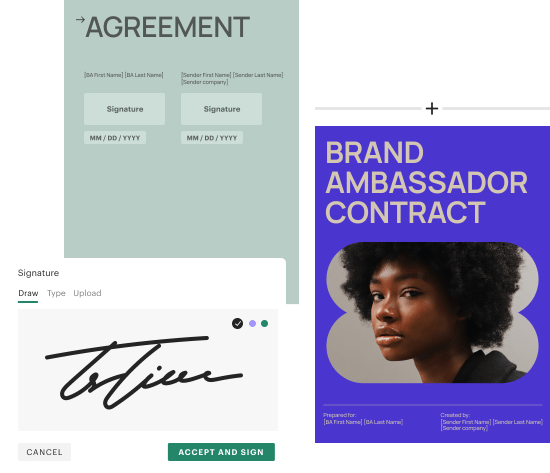 The key to agreeing with ease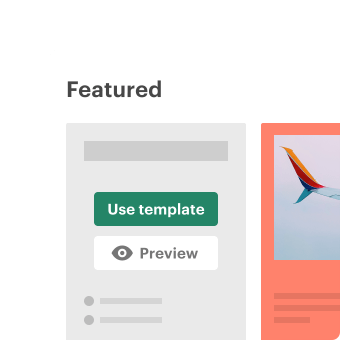 Create contracts quickly
Build powerful, on brand agreements that will help your business standout by leveraging custom templates, reusable blocks and our intuitive drag-and-drop editor.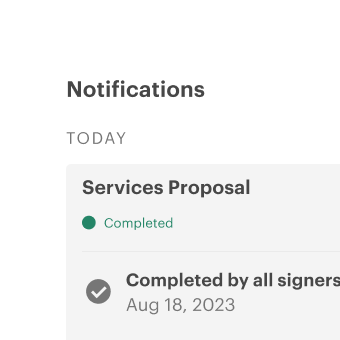 View real-time reporting and analytics
Stay informed with automated email notifications, alerting you instantly when recipients open and complete your documents.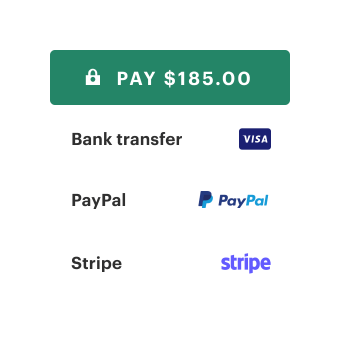 Get same-day deal signing and payment
Create online payment options, allowing recipients to pay immediately using their method of choice. Work with trusted payment gateways to ensure security and confidentiality.
See how we achieved enterprise excellence
We continue to crush the competition across multiple categories.
Read our customer stories
What I wanted most was for the team to be able to focus back on the customers and not waste hours trying to produce underwhelming documents with convoluted tools. Across four people, it was 4-8 hours wasted every day creating documents. With that time saved, they can spend more time with customers.

Read full story
In order for this to be successful for such an important part of the business, we assigned internal teams to oversee different aspects of PandaDoc. We now have an adoption team, a design team, and a support team that all specialize to make PandaDoc more integrated company-wide. We're a well-oiled machine thriving off of PandaDoc.

Read full story
At our core, PandaDoc and Quadient share a basic mission: help our customers communicate and connect with their customers. Using PandaDoc to send seamless communications to our customers helps us set the bar for our customer experience, which has been even more important as we adapt to the inability to close deals in person.

Read full story
Integrate with core business apps
PandaDoc quickly integrates with most popular enterprise CRM and productivity applications, to reduce errors and streamline business processes.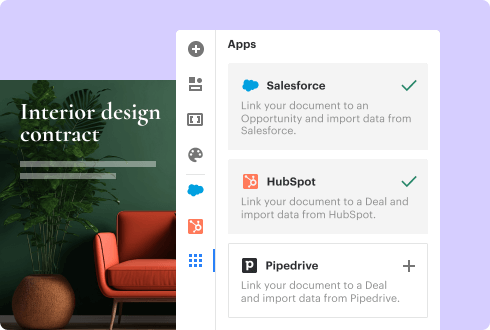 Protect sensitive information
PandaDoc provides industry-leading security measures, including 256-bit encrypted data transmission, user authentication, and role-based access controls.
Make approval chains easily
Tailor them to your business by dragging and dropping approver names onto your agreements, automatically creating the e-Sign review processes.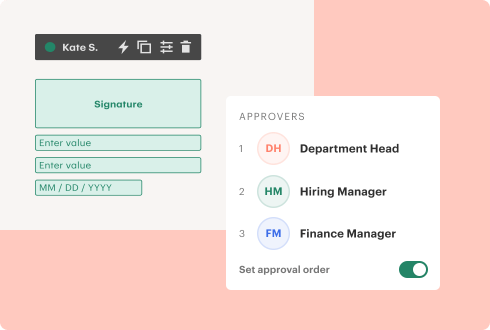 Stay organized while working from anywhere
Keep agreements in one convenient location, while managing access and permissions for your team via desktop or mobile.