Streamline collaboration with Workspaces
Organize content across multiple projects and teams.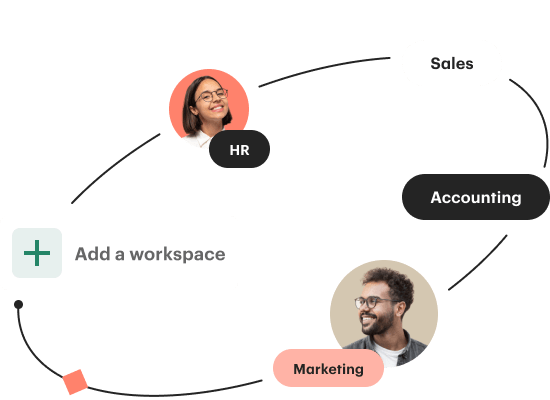 Workspaces will simplify your workflows
Distribute content quickly
Create multiple, fully-customizable workspaces in minutes. Switch between them seamlessly to track progress.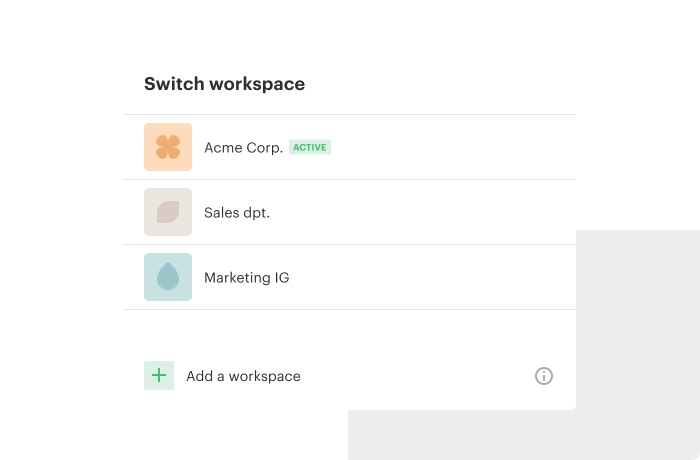 Keep content organized
Folders and tags help you get the job done. Plus, prevent unwanted edits by creating custom roles and permissions within each workspace.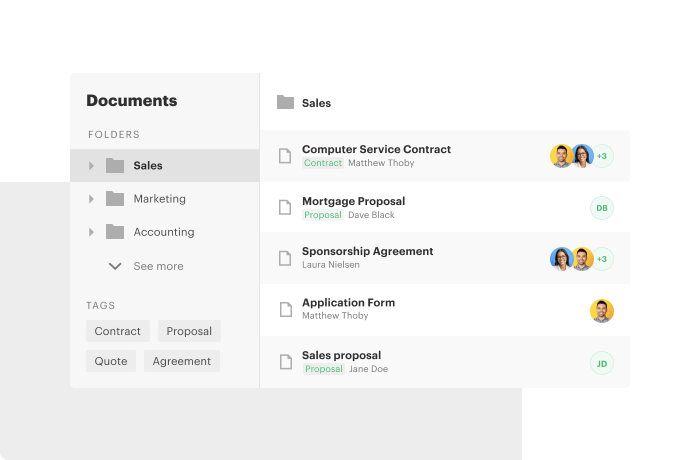 Customize workspaces to fit your teams' needs
Increase productivity, with helpful tools such as templates. Catalog items and reporting. You can even brand workspaces to simplify navigation.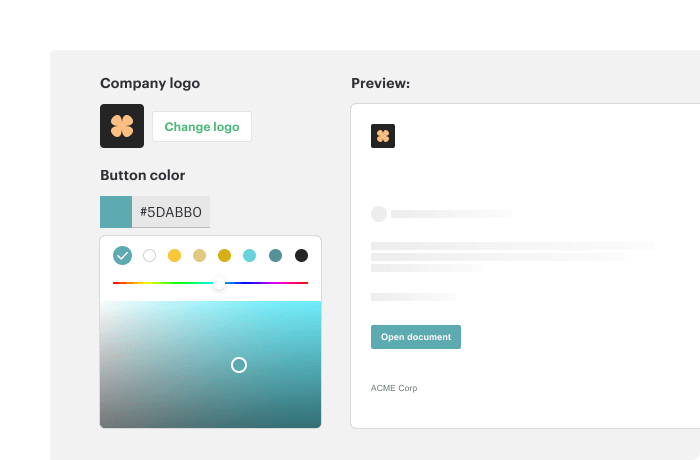 Keep sensitive documents safe
Add new users by invitation only to prevent unwanted access to documents. Set various roles and permissions separately for members of each workspace.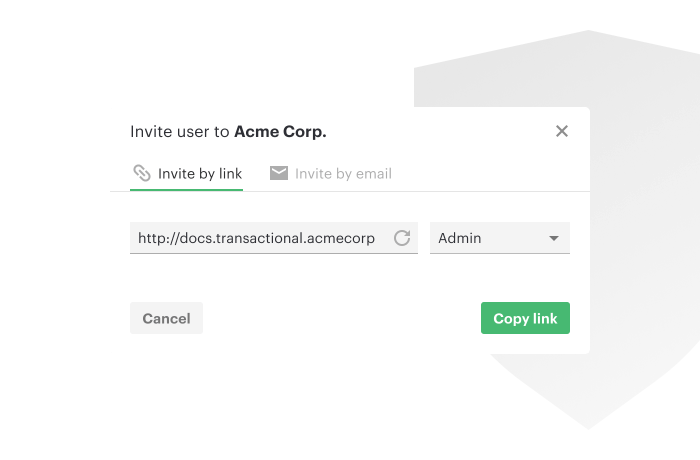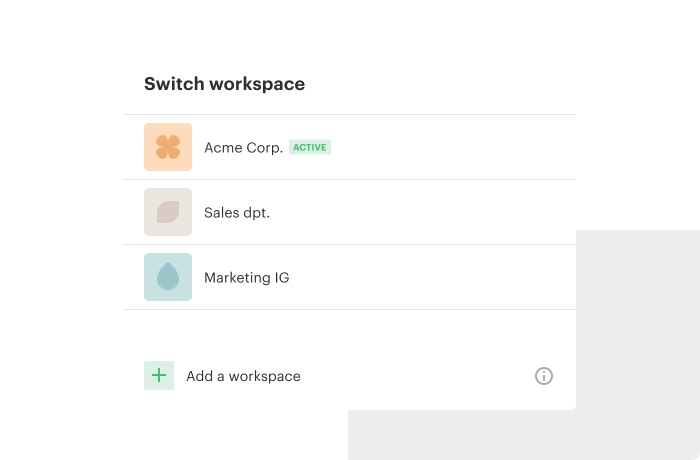 Teams can count on Workspaces to maximize productivity
Setup couldn't be simpler

Create an account with PandaDoc
Sign up for PandaDoc and enjoy your 14-day trial. Start using the workspaces feature immediately as an add-on to your Business plan.
Customize your workspaces
Now that you've set up your account, go to Settings on the left sidebar and click Workspaces. Use this section to create different workspaces, change their names, add integrations and branding.

Add team members and assign roles
Go to Settings, then Teams, and invite new users by email or a link. Assign them roles and start working together.
Learn more about Workspaces
Frequently asked questions
What's included in PandaDoc's workspaces?
Each PandaDoc workspace comes with Home, Documents, Templates, Catalog Items, Contacts, and Reporting. These are the tools that will help you customize a workspace specifically for your team or project needs.
How do I manage a workspace?
Managing a workspace includes several essential steps. After you create a workspace, be sure you add a logo to be able to quickly differentiate workspaces afterward. Add new team members or invite those who are members of other workspaces. You can as well assign roles and permissions to define who can access and edit the content.
How can I switch between workspaces?
There are three ways you can do that. First option — the quickest one — click on your workspace title on the Home screen and select a relevant workspace. Second option — double click on the top left icon, then choose a workspace from the drop-down list. The third option — click on your picture or initials on the top right, and there you'll see the option to switch between workspaces.
What roles can I assign to my team members?
There are four roles: admin, manager, member, and collaborator. By assigning them to users, you apply specific permissions within just one workspace. The same person can be a part of another workspace and have a different role there.
What plan do I need to purchase to create a workspace?
The workspaces feature is available on the Enterprise Plan and as an add-on for the Business Plan. Only an account owner can create workspaces. Contact our team for further details regarding the workspace feature.