Our people are your people
Our team offers a comprehensive suite of onboarding services to get you and your team up and running in no time.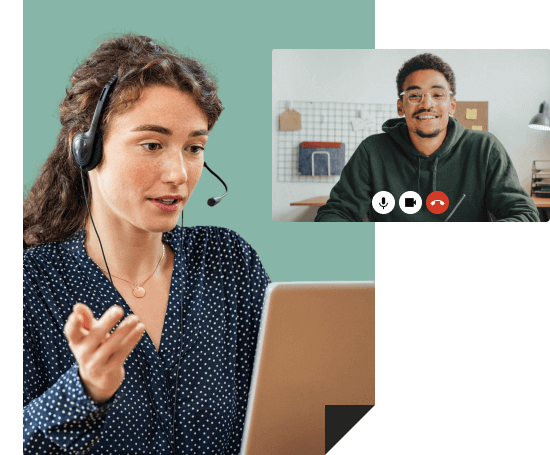 Onboarding Services
Setup and configure
We can assist you with the overall setup and configuration of your account including branding personalization. We leverage several years of best practices to enable your success.
Content migration
We can convert your existing proposals, contracts, MSAs and other key documents and make them native and editable inside PandaDoc. We'll also create the styles and themes that match your corporate brand guidelines.
Personalized training
We can deliver our standard training to your users or create a personalized experience. We can deliver the training via online webinars depending on your needs.
Return on investment
Customers who take advantage of PandaDoc's Onboarding Services see stronger internal adoption and recognize longer-term success. This allows you to protect and maximize your time and resources investment.
Connecting to your CRM or another system like CPQ? Automation and other workflow requirements? We've got you covered!
Partner with our onboarding and services team to create the automation and workflows that you need for all your PandaDoc documents. We'll help you create a customized document workflow that matches your exact requirements and needs. We can help you connect to your existing CRM, or interface via webhooks and access our PandaDoc API to integrate some of your other systems. Don't have the resources, time or skills needed to take on the challenge of our API or Zapier? Let us do the heavy lifting: one of our PandaDoc Solutions Engineers will get you and your team on the road to success.
Fundamentals

Professional onboarding

Premium onboarding

Premium support & onboarding subscription

No integrations support

Includes supported CRM integrations

Includes supported CRM integrations and API

Includes supported CRM integrations and API

Launch plan call

Launch plan call

Launch plan call

Everything in premium onboarding

Template review

Template review

Template review

Re-enroll in onboarding anytime

Up to 5 pages converted

Up to 15 pages converted

Up to 50 pages converted &
Up to 5 pages redesigned

Dedicated technical account manager

Admin training

Admin training

Admin training

Phone & screen share support

Integration assistance add-on $499

Team training

Team training

Priority support ticket routing

Integration assistance

Integration assistance

Technical business review

Solutions engineer consulting

Solutions engineer consulting

Enterprise service level agreement

API consulting

Email white labeling

Onboarding for up to 3 teams
Premium Support subscription
PandaDoc's Premium Support Subscription provides you with our highest level of support and onboarding. This includes a stricter Service Level Agreement, dedicated Technical Account Manager(TAM), and access to our Premium onboarding package. Your assigned TAM has advanced knowledge of the Pandadoc's platform, our integrations, and developer tools(API, Webhooks, and SDK) to ensure you are successful and getting the most from Pandadoc.
Onboarding is included as part of our Premium Support subscription. We will get you up and running quickly and if you ever need a refresher or to add a new team you can re-enroll for free.
In addition, Premium Support includes additional benefits such as regular product roadmap updates, training resources, and proactive technical reviews.
Premium Support & Onboarding Subscription:
Dedicated Technical Account Manager.
Premium Onboarding with ability to re-enroll as needed.
Priority Support ticket routing.
Assistance with support ticket and bug management.
Regular product roadmap overview and technical reviews.
Improved response time, update intervals and resolution time SLAs (Service Level Agreements).
Fundamentals

Professional

Premium

Launch Plan Call (up to 45 min)

Virtual Group Admin Webinar (60 min)

Personal Admin Training (up to 1 hour)

Template Conversion

Up to 5 pages

Up to 15 pages

Up to 50 pages

Template Redesign

Up to 5 pages

Template Review (up to 1 hour)

Template Edits

Up to 1

Up to 2

Up to 2

Team Training (up to 1 hour)

Integration Installation & Configuration Assistance (up to 1 hour) (2)

Solutions Engineer Consulting for Integrations & complex workflows (up to 2 hours)

SSO Implementation Assistance (1)

API Consulting (up to 2 hours)

Onboarding for multiple teams (up to 3)

Up to 3

Email White Labeling Setup (1 domain)

(1) SSO Support is included in all Enterprise Licenses, no matter what Onboarding package is purchased.
(2) Integration Support only applies to supported PandaDoc integrations
| | |
| --- | --- |
| Email White Label Assistance | Whitelabeling Setup and ongoing maintenance fee of $400.00, charged per Domain. |
| Email White Label — Additional Workspaces | White label email domain on an additional workspace. With this you can have the same address as ​your original workspace or create a new email address for an entirely different organization. |