PandaDoc for Professional Services
Minimize manual work and create stunning proposals that win business.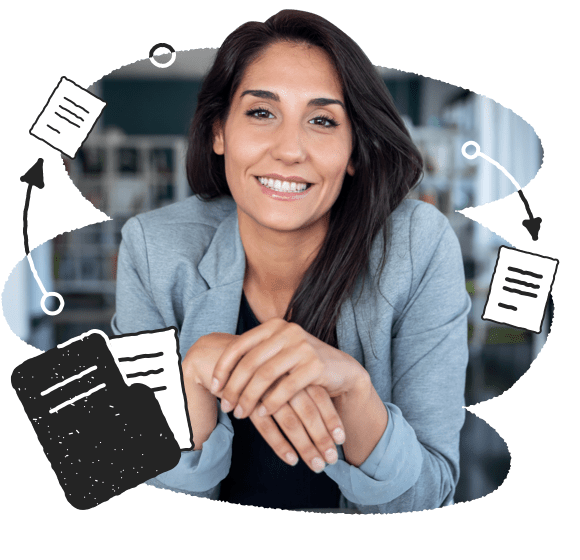 Put people over process with better proposal software
As a professional services organization, you are at the mercy of your customers which means you have to move fast while maintaining solid relationships. PandaDoc helps you keep your competitive edge while improving operational speed with document automation software that allows your team to create beautiful client-facing documents.
Custom themes
Styling features like custom themes, fonts, and colors allow you to maintain your brand image while making a big impression.
Templates
Minimize time and manual work by creating reusable templates for many, if not all, of the documents your professional services org sends.
Dashboard
Everytime you login to PandaDoc, the dashboard provides an at-a-glance view of where each proposal stands so you can keep business moving.
Pick up speed and eliminate unnecessary paperwork
Simply get more done
Running a fast paced business means time is never on your side. Get some back with custom templates, automated approval workflows, and built-in eSignatures.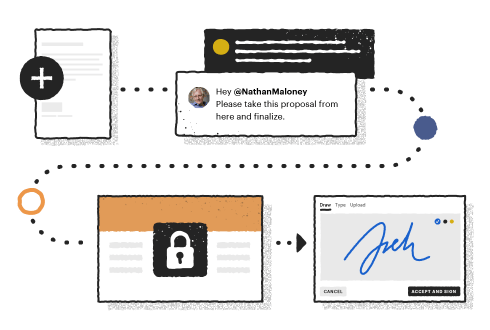 Focus on the client
With out-of-the box CRM, storage, and payment integrations you and your team can execute docs in no time to give clients more of your attention.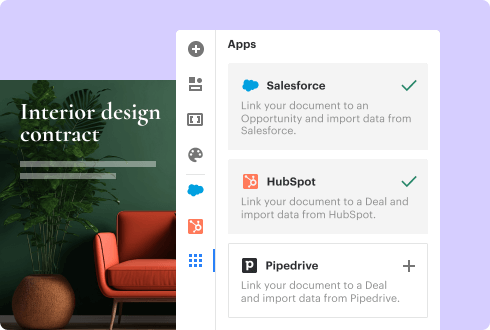 Create a lasting impression
Our document editor makes it easy to embed photos, videos, and even create custom pricing so that your team looks like rockstars and can build a solid client relationship.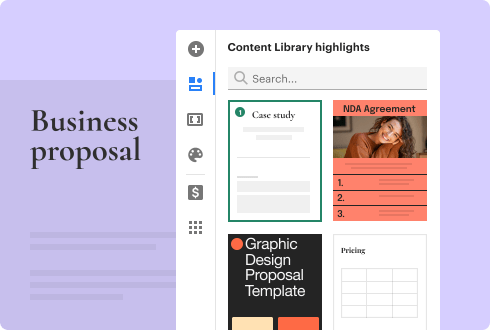 Stay secure and compliant
PandaDoc is FERPA and HIPAA compliant and SOC 2 certified which gives you comfort in knowing that not only your data is protected but so is your client's.