PandaDoc Features
Everything you need to streamline document workflows.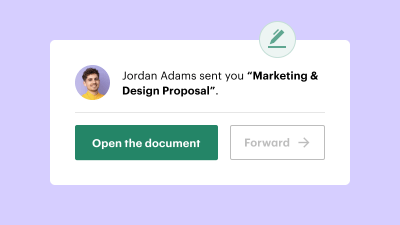 Sign
Signature Request
Easily request e-Signatures for any document.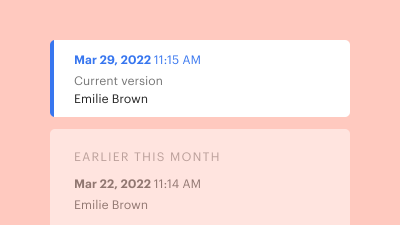 Collaborate
Version History
Switch between different content versions and see who made changes.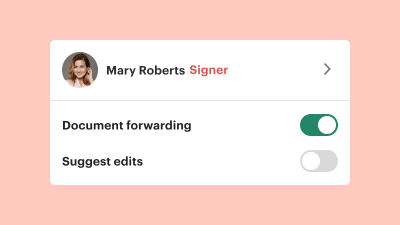 Collaborate
User Management
Manage permission levels, number of users, and custom roles between your team members.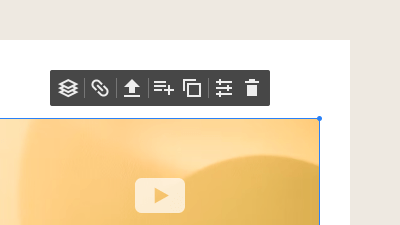 Create
Rich Media
Embed photos, videos, product screenshots and gifs, to make your documents and templates interactive.