More time counseling, less time wasted on paperwork
Win back your time to focus on the high-value work you bring to your company. Accelerate contract review, increase compliance, and streamline documentation.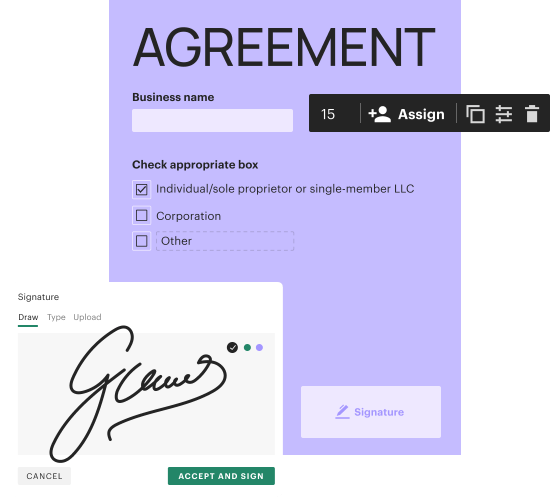 The fastest way to get legal documents created and signed
Handle more requests and get to signature faster
Free yourself from being buried in admin work from preparation to completion. Automate your routine contracts and agreements for faster document preparation with our easily editable templates. Collaborate and redline without losing track of who requested and made what changes when with commenting, in-app redlining, and version history.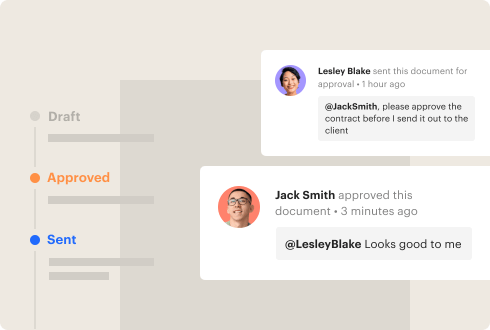 Stay compliant as you scale
Keep tighter control over what gets sent with pre-approved content library items, content locking, and team access levels. Protect your valuable info with leading security certifications and the world's most sophisticated cloud document platform backed by the Amazon Web Services cloud.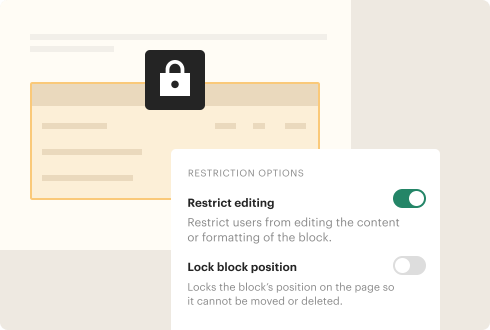 Simplify how you store, organize and find agreements
Our Document Repository will help you maintain compliance while refining your business operations. Enjoy powerful search and filter capabilities and stay up to date on document status after you click send. All giving you control over the contract lifecycle.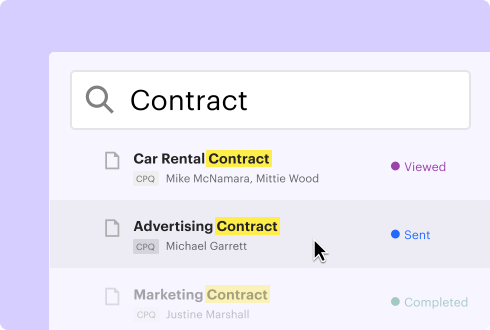 Features built for Legal

Templates
Automate your routine contracts and agreements for faster document preparation with our easily editable templates with smart fields that automatically populate your documents with customer data stored in your CRM or customer service software.

Contract negotiations
End emailing back-and-forth and versioning madness between multiple platforms with a single collaborative workflow equipped with in-app redlining and version history.

Approval workflows
Use workflows together with team roles and built-in commenting for faster collaboration and document approval between different stakeholders.

Content library
Leverage our content library to store and re-use pre-approved individual clauses & terms, plus restrict editing on specific content for faster document assembly and compliance control.

Folders and tagging
Search and find any contract or agreement in seconds with our options to store and organize your documents with ease, so you focus on tasks that matter.

Reminders
PandaDoc will do the reminding for you. Setup automatic follow-up reminders to ensure recipients review and sign any pending document.
PandaDoc + 
the tools you love
Say goodbye to mind-numbing work. Integrate PandaDoc with your everyday tools so your team can get back to focusing on the important things they need to get done.
See all integrations