More than a month ago, we released PandaDoc into public beta. So far we've gotten absolutely outstanding feedback from our community. Thank you all for your thoughts, ideas, bug reports and suggestions! Clearly, pandas are on the right track. 😉
Today, I'm happy to announce a big update with a bunch of new features we think you're just going to love…

Signature certificate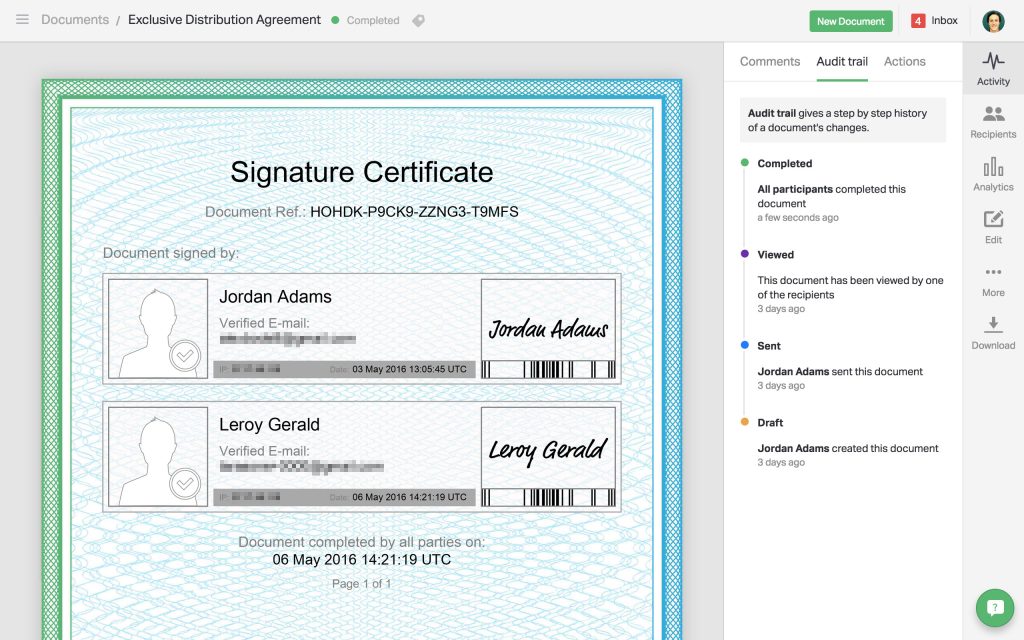 To be considered legal, electronic signature have to include some important bits – the signer's name, the date and, of course, the signature itself. We have added a vital addition in the new version – Signature Certificate. When a document is executed by all parties, PandaDoc will generate a Signature Certificate page. Check the screenshot below!
Document versions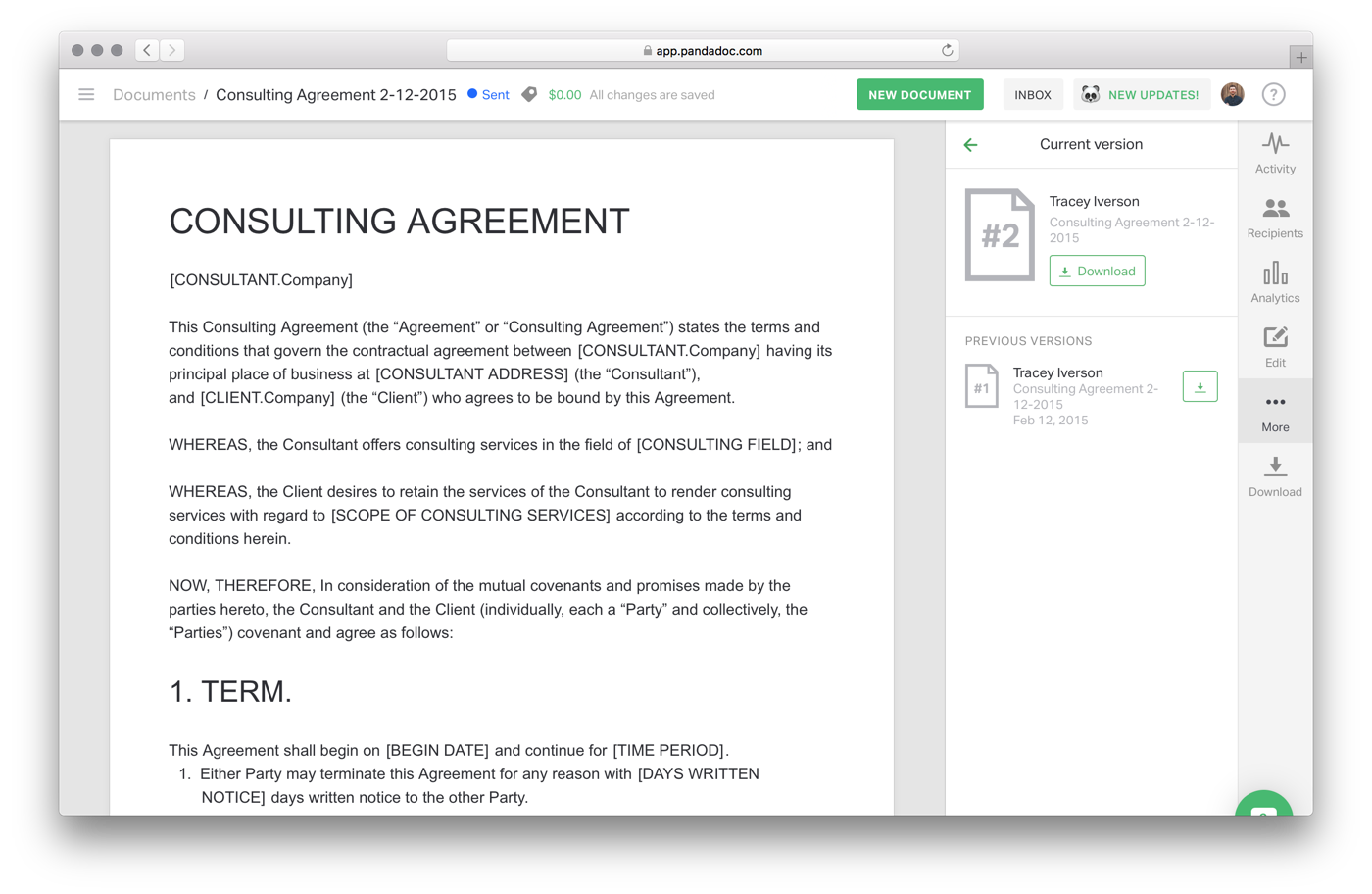 Usually, when you're negotiating with your customers on a document, there are some tweaks and changes requested by all parties. We've added a way to track updates and versions within PandaDoc. Everytime you update and upload a new version of a document, PandaDoc will create a new separate version and store the previous one for your reference. Only the most recent document can be signed and acted upon.
Editing documents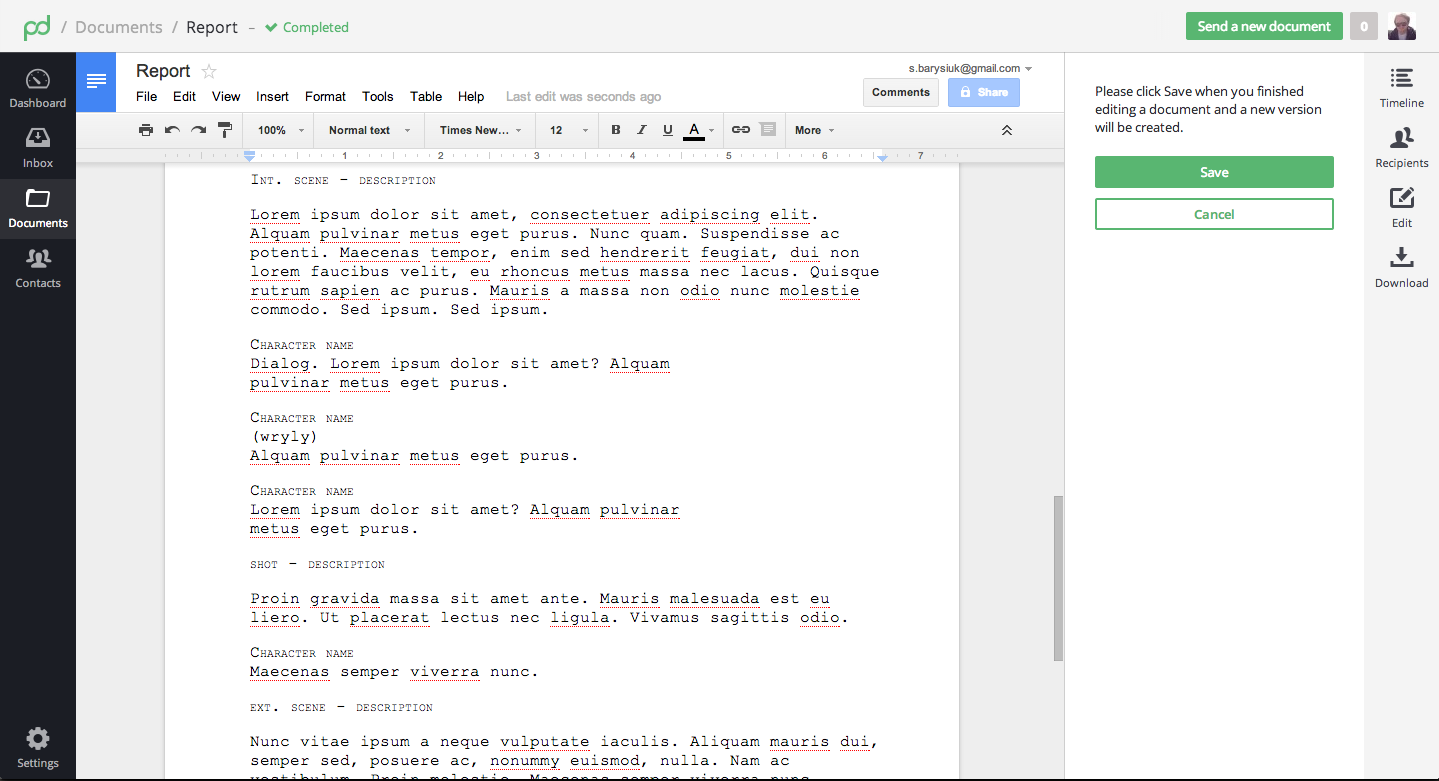 Just imagine, you created a document within Word, uploaded it to PandaDoc, spotted a typo and … you need to fix it on your computer, save and re-upload it again. Uncool! We've added editing support for Word and text documents right there in PandaDoc via your Google Docs. Just click "Edit with Google Docs" and edit right there.
Integrations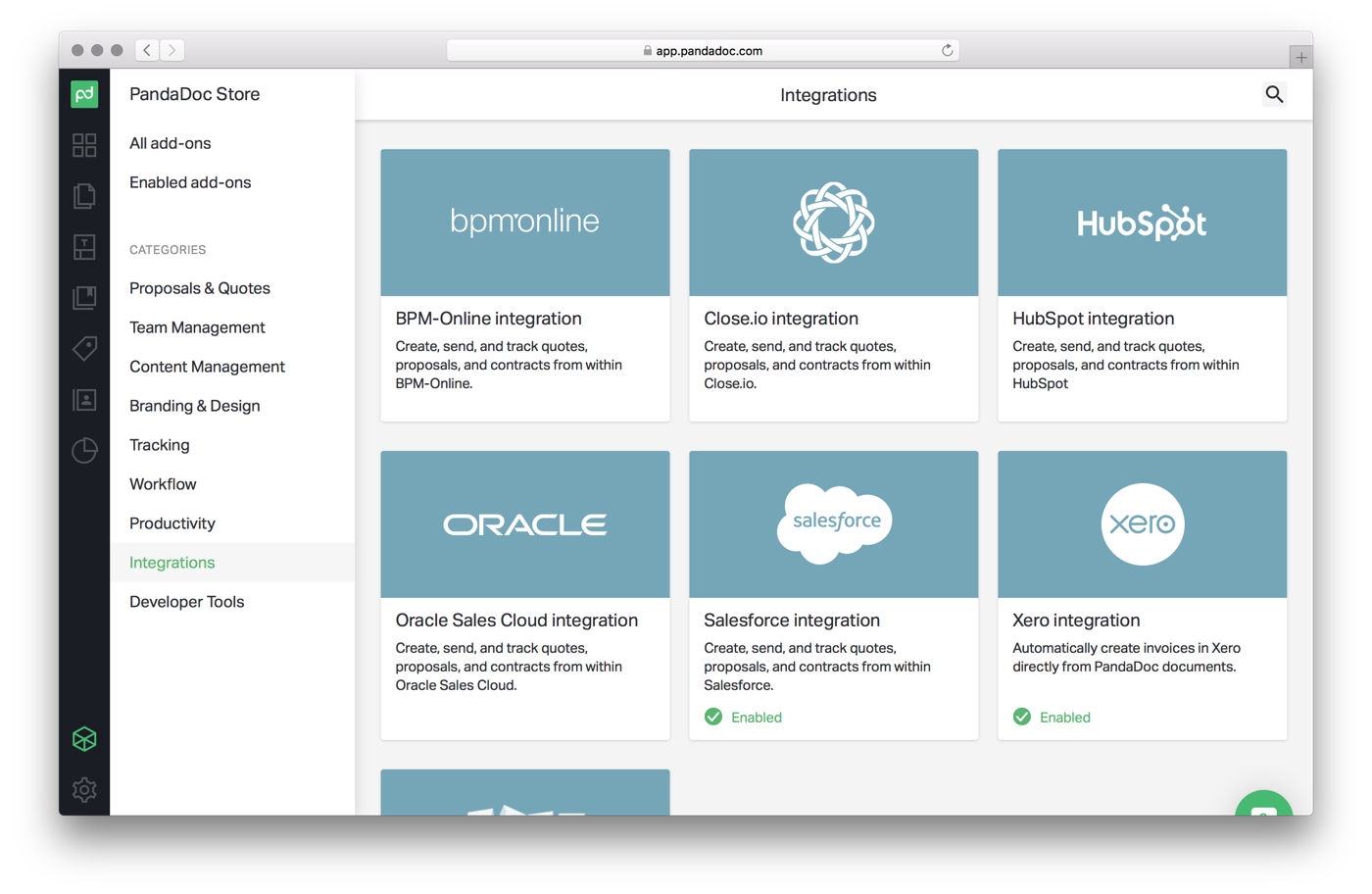 We live in the era of cloud apps. We know that you, our clients, use many of them already. We want to help you to be more productive by integrating PandaDoc document processing right within your favorites tools. We want to be the most integrated document management app and we have taken the first step.
Meet our first 3 integrations: Nimble, Harvest and Quote Roller. We will import and sync clients from these apps into PandaDoc automatically. So, when you need to send a document you don't need to think about contacts – just start typing and they will be there.
Comment below or click on the Help/Questions button within the app to let us know what integrations you would like to see in PandaDoc next!
New signature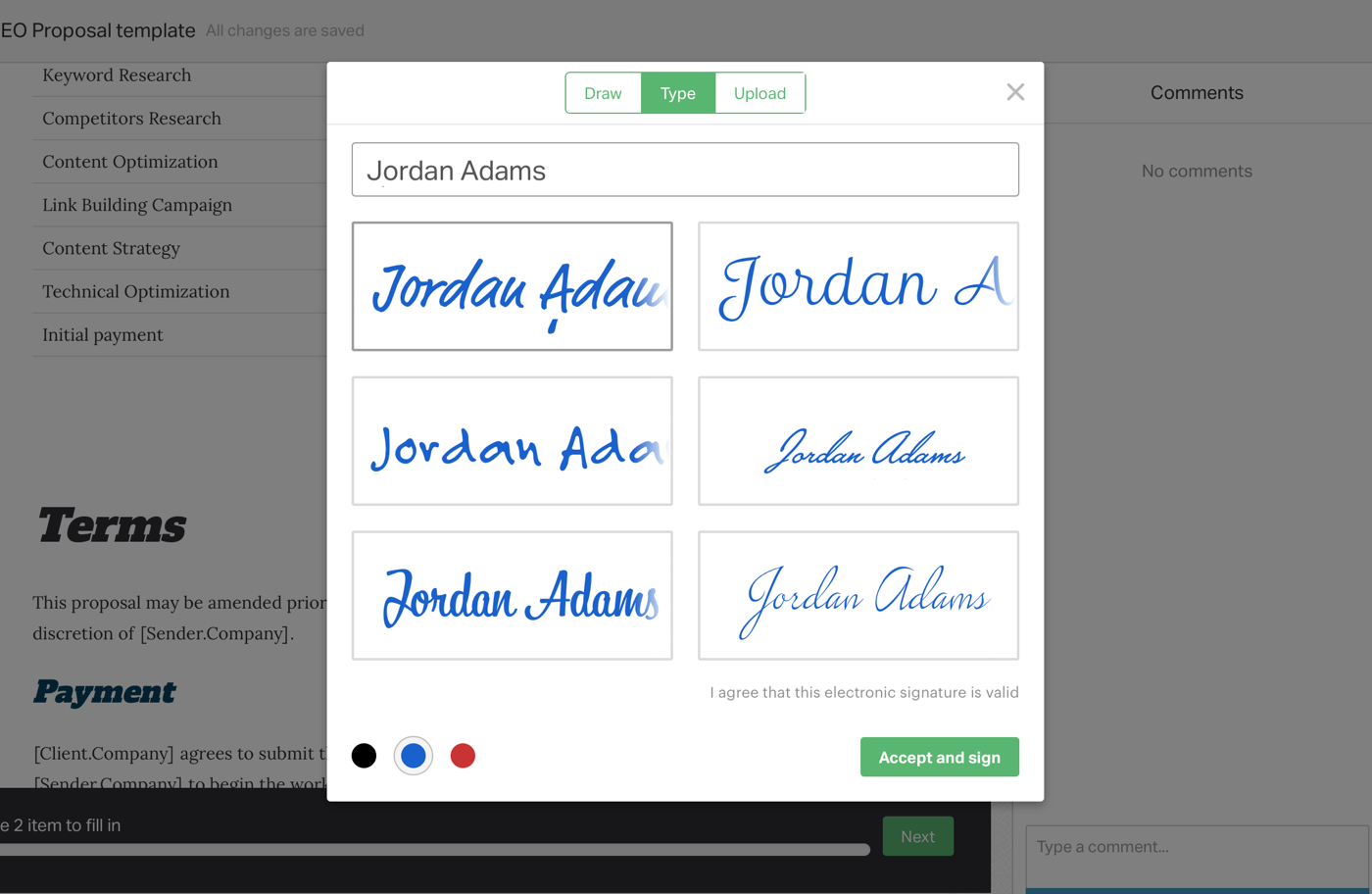 One of the focuses of our application is electronic signing. We realize that drawing your signature using your touch pad is not so fun. To make it dead-easy, we've added the options you always wanted – Draw, Type and Upload signature. You can also save signature to your profile and use it every time you need to sign anything via PandaDoc.
Everything we do is because of your feedback, so keep on clicking "Feedback" and keep it coming!