We launched Editor 2.0 with you, our customers, in mind. Editor 2.0 offers sophisticated real-time collaboration and beautifully designed templates perfect for teams of any size.
But we didn't stop there. We've been hard at work creating new features to help you remove those pesky deal-closing roadblocks.
Check out the new features that have kept us busy in the first quarter of 2021.
Default Variables
Plan Availability: Essentials, Business, & Enterprise
Avoid calculation errors within documents using our pricing table-specific variables. With our new feature, you can reuse your pricing table's total value, discount, subtotal, and tax across your document as predefined variables. If you decide to add a new fee or discount to the pricing table's footer, a new variable will generate automatically.
Variables throughout the form will automatically adjust to the correct price when your client selects an optional item or changes the quantity of a product.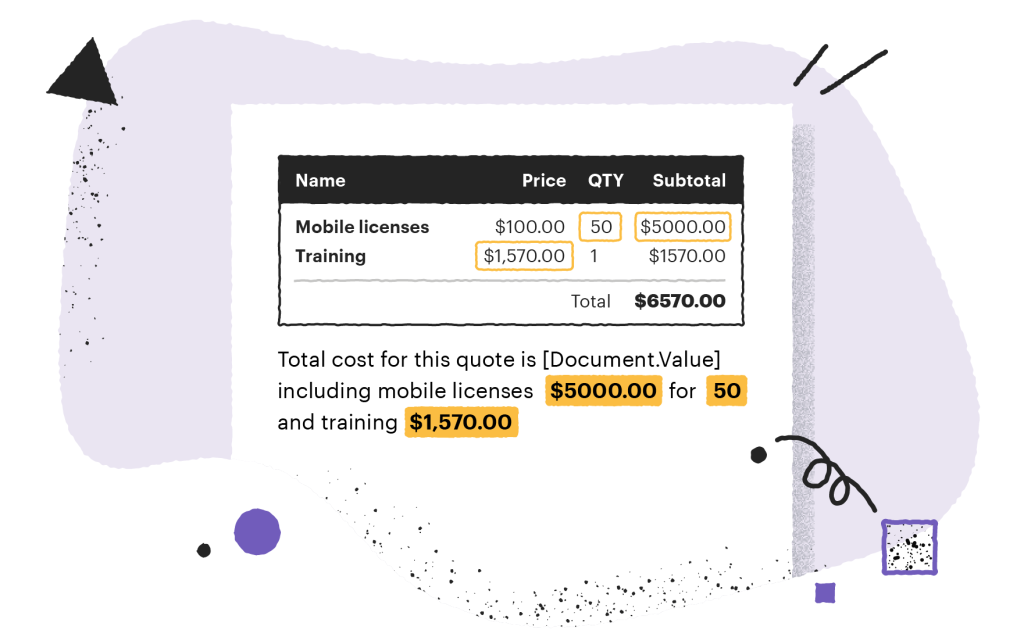 Say you're an Account Executive for a tech startup. You just finished a client intake call and want to follow up with an executive summary that includes the pricing table with optional add-on features. The summary breaks down the package's details, including the amount before taxes and discounts and the total amount owed.
After your client selects their add-on features, you would've had to bust out your fancy calculator to calculate and update the summary section manually. Not anymore. Our table-specific variables will automatically update the sent document when the recipient changes the quantity or selects an add-on feature.
Payment App
Plan Availability: Essentials, Business, & Enterprise
Raise your hand if slow transactions are the bane of your existence. Nothing slows down a transaction more than an incorrect invoice.
That's why we improved our payment app feature. The new capability allows you to collect payments according to the pricing table amount. Here's how it works.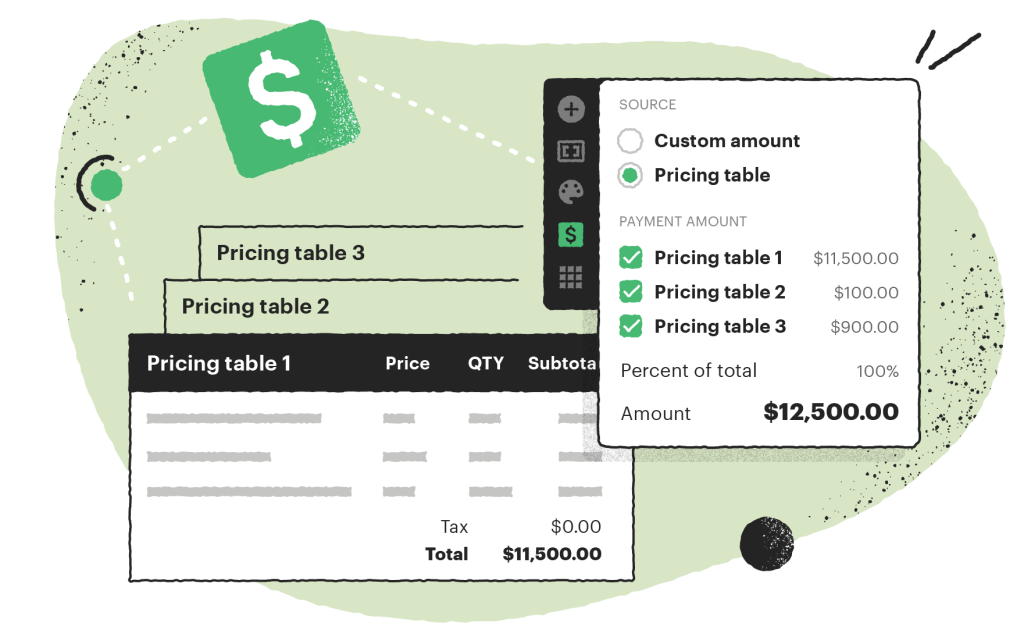 When your customer makes adjustments to a pricing table (optional items and quantity), that price will reflect the requested amount, allowing your customer to complete their transaction efficiently. This feature will also help you keep an accurate revenue account in PandaDoc.
Profit Margin
Plan Availability: Business & Enterprise
Our profit margin feature eliminates the need to calculate costs manually. Instead, you can set the product line cost and calculate the profit margin from the resulting price of items directly in PandaDoc.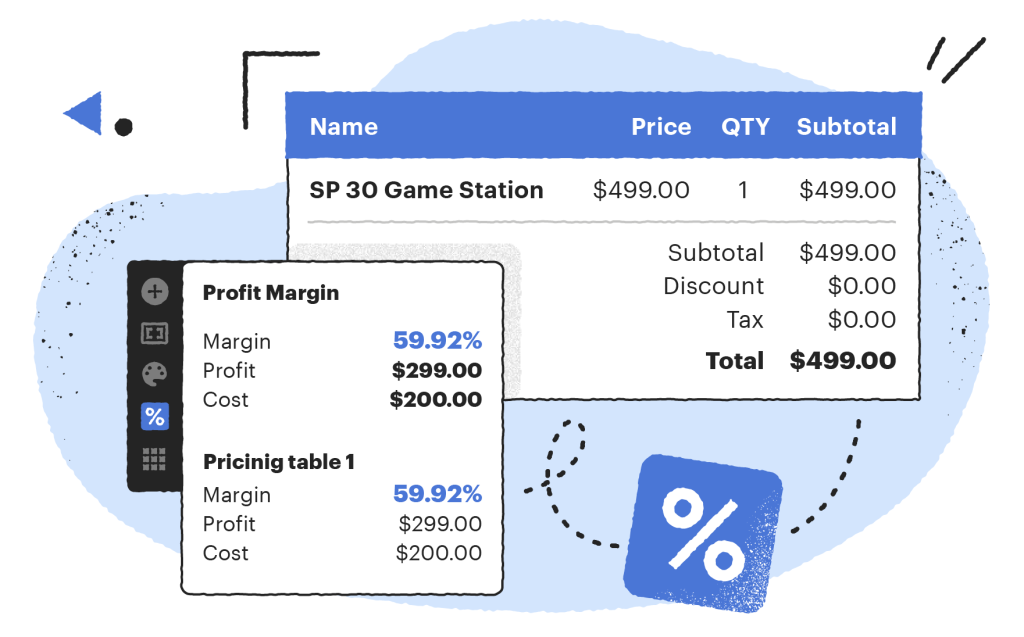 Picture This: You're a Rep for a billboard company, and you need to send your client a quote. Before sending the document, you want to review your profit margin to see if you can provide the client with a discount without breaking the bank or missing your quota.
Math isn't your strong suit, so you spend close to an hour calculating and recalculating item cost and margin threshold to determine your sell price. You so desperately wish you could automate this task. Your wish is our command. You can now control the profits you receive from a document's pricing table.
Images
Plan Availability: Essentials, Business, & Enterprise
A picture is worth a thousand words. Thanks to our latest product update, you can display images from your product catalog in your pricing table.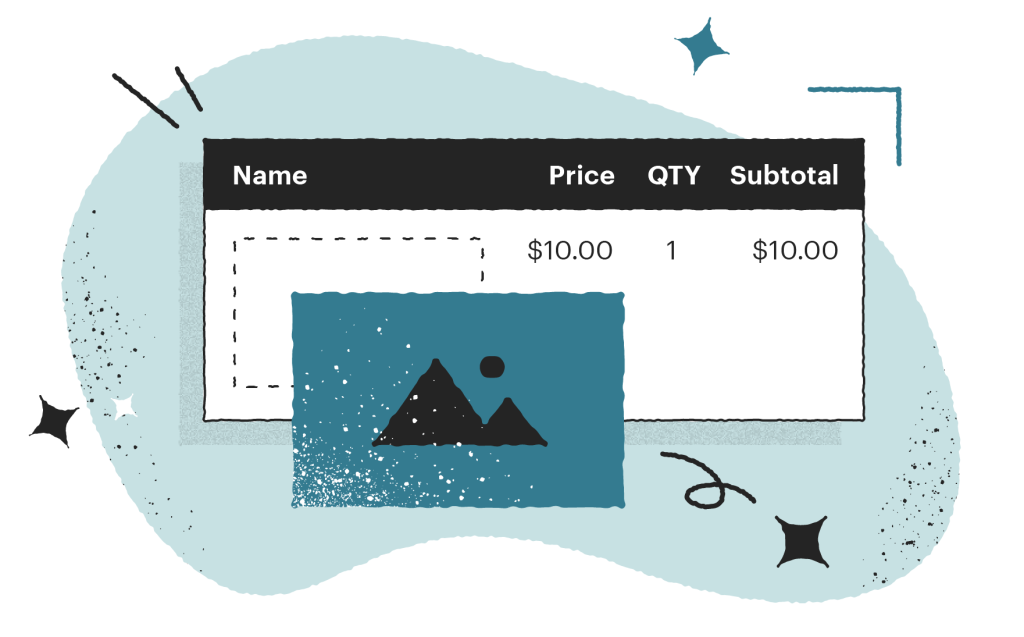 Envision you're an account manager at an advertising agency. While drafting a client development plan, you realize that your client may be confused about the different promotional products you offer. Instead of scheduling a follow-up call or sending over additional documents, you can now show your customer what they are getting with pricing table images.
Before you start using pricing table images, make sure you have pictures attached to the products in your catalog. Once you've added photos to the catalog, you can add the products to your pricing table. As you add catalog items to your pricing table, the images will auto-populate in the table.
Pricing table images allow your customers to view pictures from the company's product catalog without going back and forth between different documents.
Locked Columns
Plan Availability: Enterprise
Admin and managers can now lock content within specific columns of a pricing table to ensure that other sales team members can't change information like item price and discount amount.
Sales contracts are legally binding documents. Unauthorized and unnecessary changes can damage your company's reputation and destroy the trust you've built with a customer.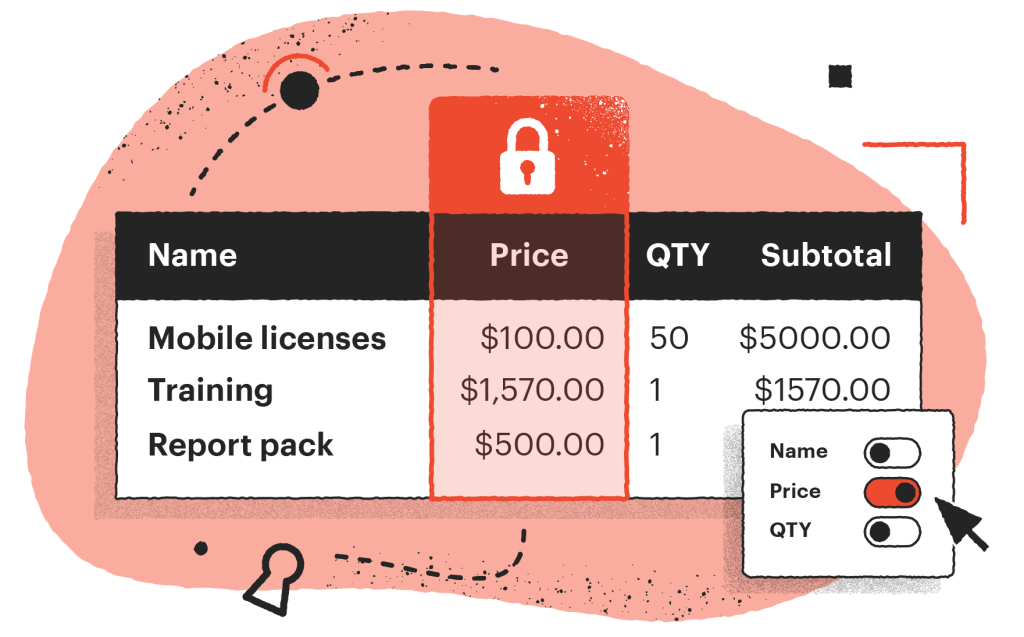 As a Sales Manager, you're responsible for ensuring your sales reps use the same messaging and pricing for your enterprise accounts. Instead of creating another approval workflow for documents, you decide to use PandaDoc's locked column feature. With this feature, you can restrict editing within specific columns of a pricing table to avoid costly errors.
Conditional Approvals
Plan Availability: Enterprise
Conditional approvals are here! Using this new feature, you can set conditions to enable or disable your approval process to ensure the right eyes view your document before it reaches your client.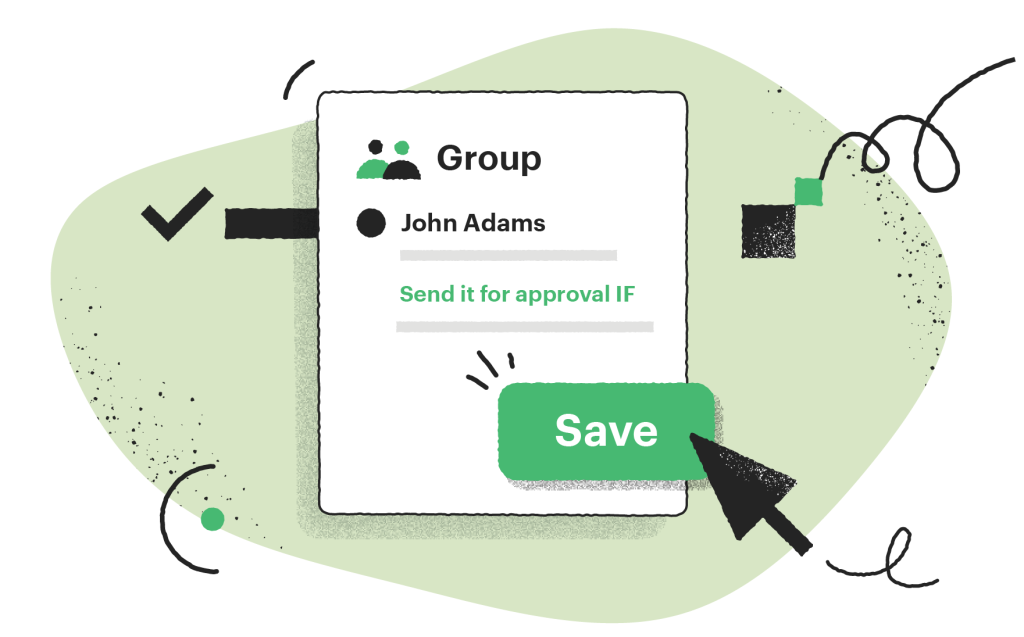 Say you're a new salesperson who's still learning the ropes of your company. You know that deals over $5,000 need to be approved by your team lead and manager, but you can't recall the approval criteria for discounts.
You spend the next several hours searching through notes, playbooks, and pinging team members on Slack to find the right people to approve a document. Four hours after your initial conversation with a client, you finally send over the approved form or document.
No one should have to jump through unnecessary hoops to close a deal. With our conditional approval process, you'll not only ensure the right people approve a document, but you'll closely monitor the approval funnel from start to finish. This feature helps reduce human error and overall time to close deals.
Want to learn more about our new features? Visit our Community:
Ready to upgrade to Editor 2.0?
Exclusively available on Editor 2.0, our latest pricing table features can help you break down barriers to sales conversions and create the ultimate customer experience. Ready to upgrade to Editor 2.0?
Learn more about Editor 2.0 Migration
Let your PandaDoc voice be heard
Share feedback, make feature requests, and much more — all in real time. Add your voice