When we founded PandaDoc in 2011, we wanted to help our customers and their businesses shine through beautiful, dynamic documents.
Well, here we are 10 years later, and we wouldn't have a top-rated product without the army of people who have become a part of the panda family along the way.
And to continue our customer-centric mission, we must continue to create an easy and effective way to collect feedback from our 23,000+ customers.
Introducing UserVoice – a product feedback management software that allows our customers to communicate with us in real-time on what they'd like to see from PandaDoc.
Happy customers make happy pandas, and we're so thrilled to have UserVoice's help to create a consistent feedback loop.
With UserVoice, customers can:
Create new feature requests
Vote on existing features
Provide feedback and ideas to improve PandaDoc
Track feature requests or feedback
Browse and gain inspiration on ways to improve your existing document workflow
The PandaDoc Product Team will continually monitor all activity in UserVoice and will proactively keep the portal up to date with the latest information, including any development plans for new feature releases.
Ready to see the most requested features and real-time feedback of other pandas? Head to our UserVoice portal now to browse and perhaps even put in a request of your own.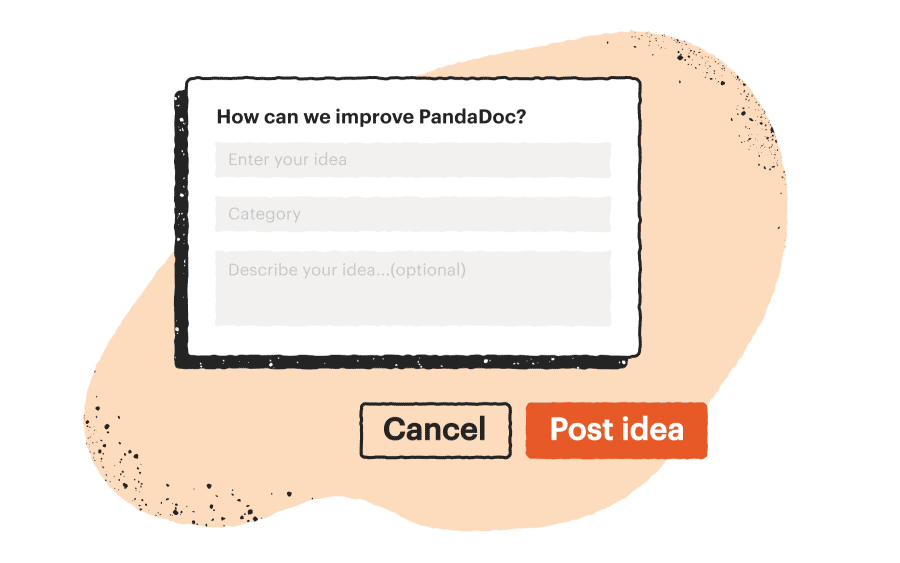 But what about your feedback in Productboard? As some of you may use it previously. Don't worry we've transferred that feedback to Uservoice too.
The team is excited that we now have a central location for all feedback and hopes to foster more effective interactions with you the customer moving forward.
Where you can find UserVoice Portal
In-app PandaDoc (Need Help -> Submit product idea or Email support)
You can request support via email or chat