Contract negotiations aim to reach a win-win situation and build a relationship with your client. Long before agreeing to terms and signing the contract, multiple people are jumping in and out of the document, making changes, and flagging sections that need work.
If you don't have clear communication and a streamlined process in place, things can get chaotic. Here's where suggest edits mode comes into play.
Using suggest edits mode during contract negotiations makes it easier for you to track changes, leave comments, and communicate with collaborators in real-time without having to take conversations offline.
Let's take a look at the enhancements we've made to contract negotiations within PandaDoc to help you collaborate better with clients and fast-track negotiations.
Inline comments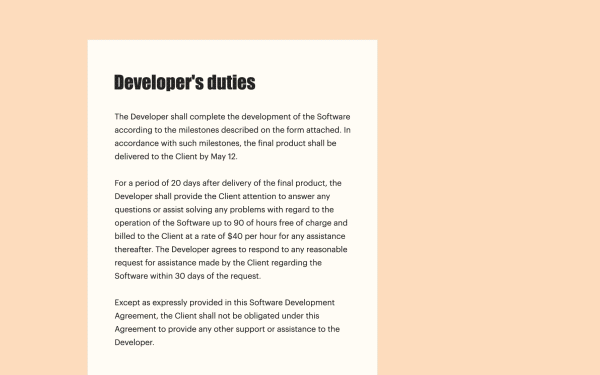 Inline comments are a great way to give and receive feedback from clients, partners, and teammates.
When adding a new comment during negotiations, you can choose to comment privately to internal teams or publicly to recipients. You'll also be able to use the @ symbol to tag specific collaborators in the conversation.
Inline comments allow stakeholders to work together on reviewing agreement terms on a single document more efficiently.
Enable recipients to accept suggestions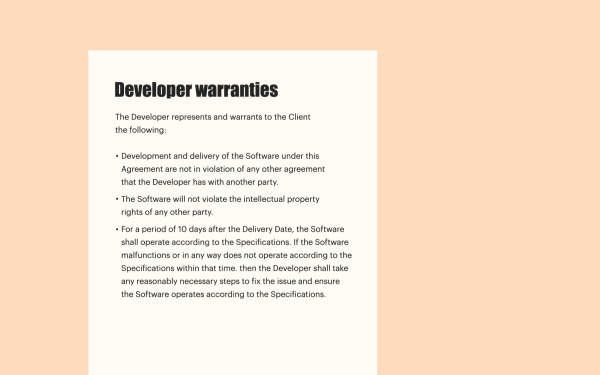 You can suggest changes to a document, including tables and lists, in suggest edits mode without changing the original text. Added, replaced, and deleted text is highlighted to differentiate the changes from the original. Any deleted text is also strikethrough so that you don't confuse the old and new text.
Before our latest update, only the sender could accept or reject suggested edits. We've enhanced this capability, so the sender can now allow the recipient to resolve suggested edits when reviewing agreement terms during negotiations.
This new option can help speed up the contract negotiation process and eliminate overlap.
Imagine you're working with a first-time homebuyer. The buyers decide to go with a new construction home but are hesitant about the builder's timeline. After reviewing the purchase agreement, they want to add a contingency clause.
Instead of setting up another call with the builder, you tag them in a comment that says, "Hey @Bob, we'd like to add a contingency clause."
Bob agrees to add a contingency clause and uses the suggesting mode to add a clause that says, "if Bob's Construction misses the scheduled deadline of July 15, 2022, we will waive the cost of stainless steel appliances and accept a lower payment."
To expedite the negotiations, Bob turns on "resolve suggested edits," which in turn allows the homebuyers to accept the changes and proceed with signing the contract.
Undo or redo suggestions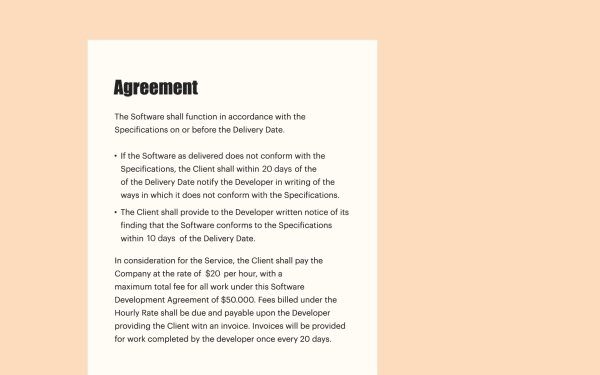 When multiple people are reviewing the terms of a contract and making suggestions, you're bound to have a few hiccups here and there.
Luckily, with the new undo and redo buttons available in suggest edits mode, both senders and recipients can revert back to the latest suggestion.
If you accidentally reject a suggestion agreed upon by both parties, you won't have to use muscle memory to rewrite the statement.
You just hit the undo button at the top left corner of the screen (or press Command-Z on your keyboard), and the suggested edit you rejected will reappear.
And if you change your mind again, just press Command-Y on your keyboard to the suggestion will disappear.
Version history
Undo/Redo buttons are great when you need to go back to changes recently made. However, if you need to go back to changes made a few hours or days ago, you'll need to use version history.
Version history allows you to jump to previous versions of your contract and see who made the changes and when.
It combines all of the suggested edits and inline comments, so you can browse through revisions and make sure great suggestions don't get lost in the shuffle. It's never been easier to keep track of revisions and comments.
Our new contract collaboration features are perfect for teams of all sizes looking for a simple way to work collaboratively with other team members, partners, and clients.
Ready to accelerate your deal flow? Check out our contract negotiations landing page to learn more, or use this helpful resource to get started.