Here at PandaDoc, we are always looking for new ways to make document processes better. One way we do this is by integrating our software with other platforms and tools that you are already using every day, thereby simplifying your current workflows and tasks.
So when it comes to choosing a CRM to integrate with, SalesforceIQ CRM was a no brainer. SalesforceIQ's technology supports what we support — an all-in-one software tool that doesn't require manual back and forth between disparate systems.
With this newest integration, we are combining SalesforceIQ's Relationship Intelligence power with our document automation power, significantly simplifying your entire sales funnel.
How does it work?
PandaDoc takes the SalesforceIQ CRM data you are already viewing and merges it with your sales document. By integrating the two, we are greatly reducing the manual back-and-forth often needed to create a quote, proposal, or contract.
Now, you have the ability to create templates for all of your business and client-facing documents from within your PandaDoc account. To merge the data directly from SalesforceIQ CRM, tokens are used as placeholders for prospect information such as first name, last name, and email address.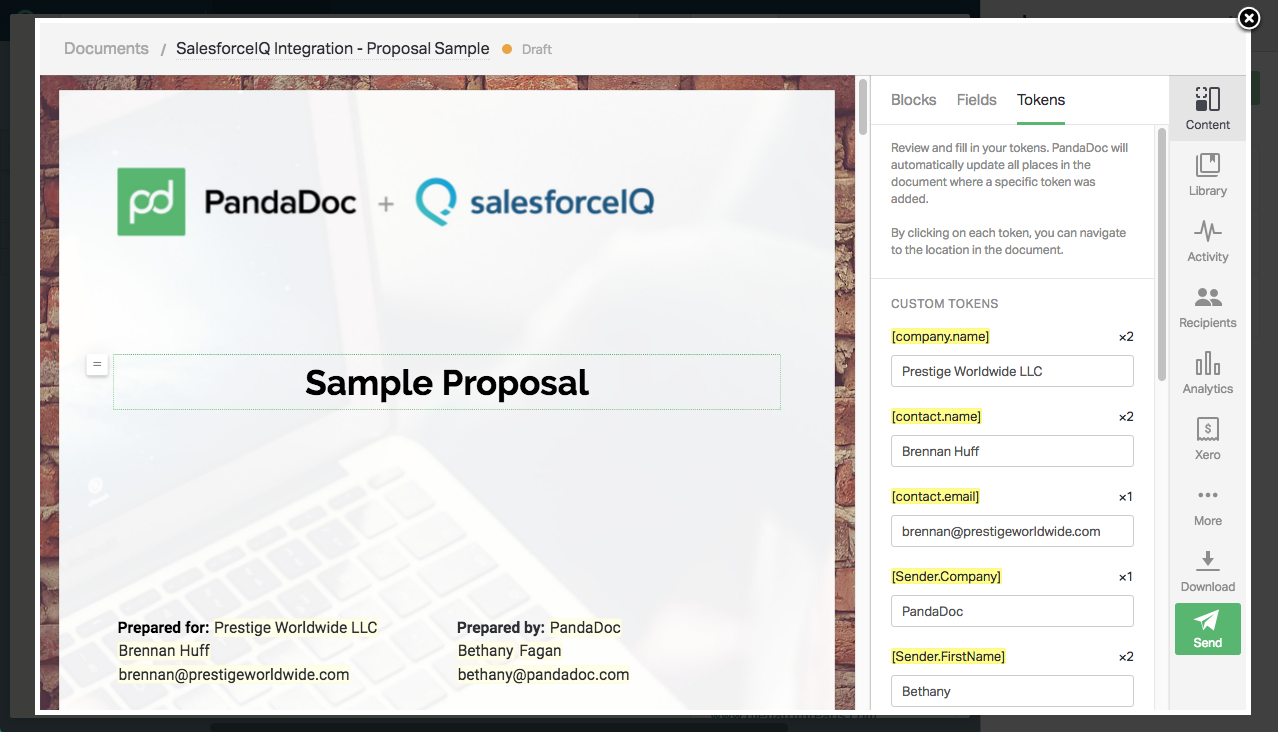 How do I connect the integration?
You will first need to install the PandaDoc Chrome Extension for SalesforceIQ. Once the installation is complete and you are ready to send out your first document, you will access the PandaDoc panel from the Opportunity or Contact stream within SalesforceIQ CRM.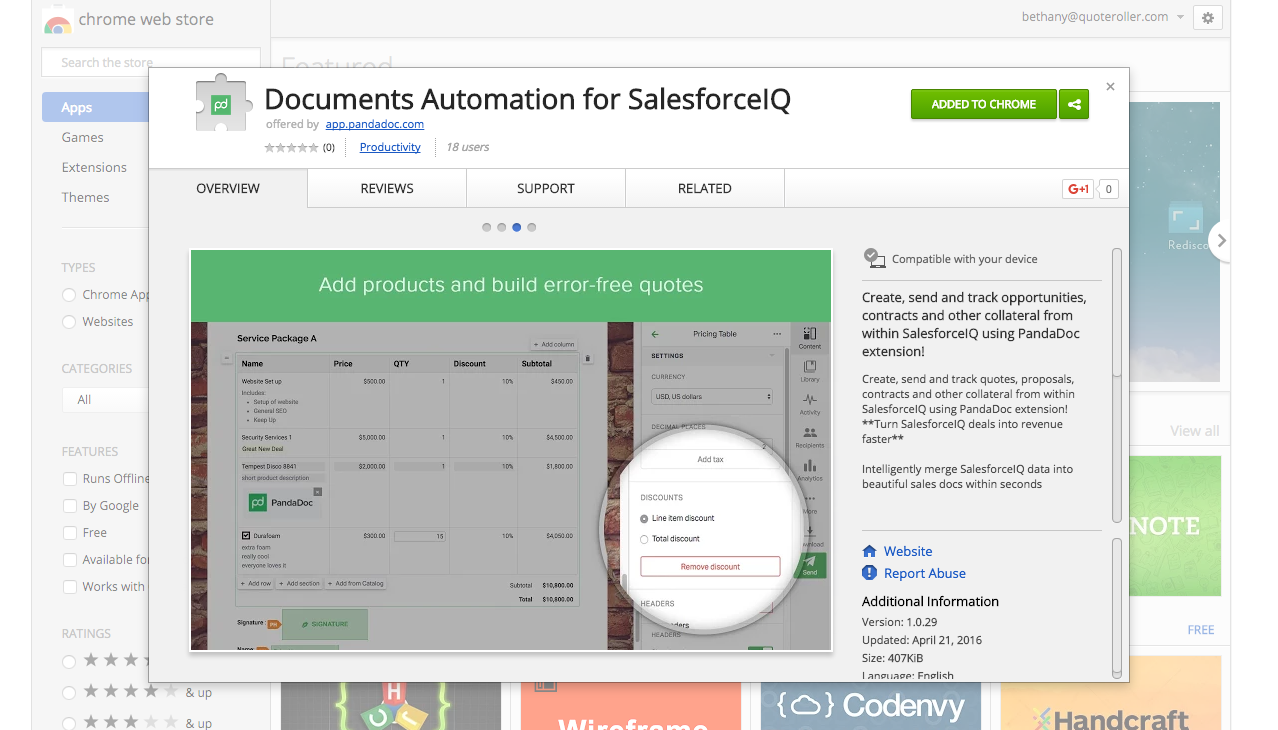 How do I send out a document?
Whether you are viewing a contact or opportunity within SalesforceIQ CRM, the custom data you are tracking in your List will merge directly into the template to create a new document. All you need to do is make your final edits via the PandaDoc interface and send out your document.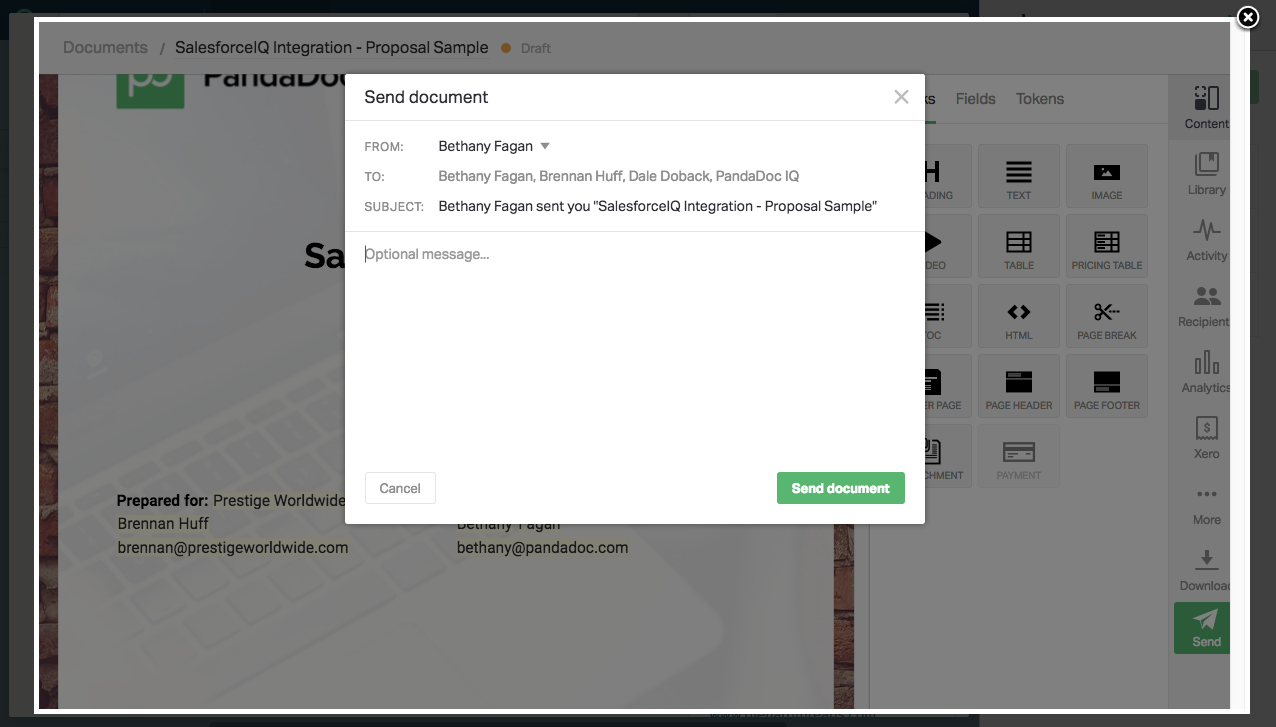 Once you've sent your document, you can track its status throughout its entire lifecycle. Simply head back to your Opportunity Stream in SalesforceIQ and you will see the document name, status and the last time that status was updated on the right-hand side within the PandaDoc module.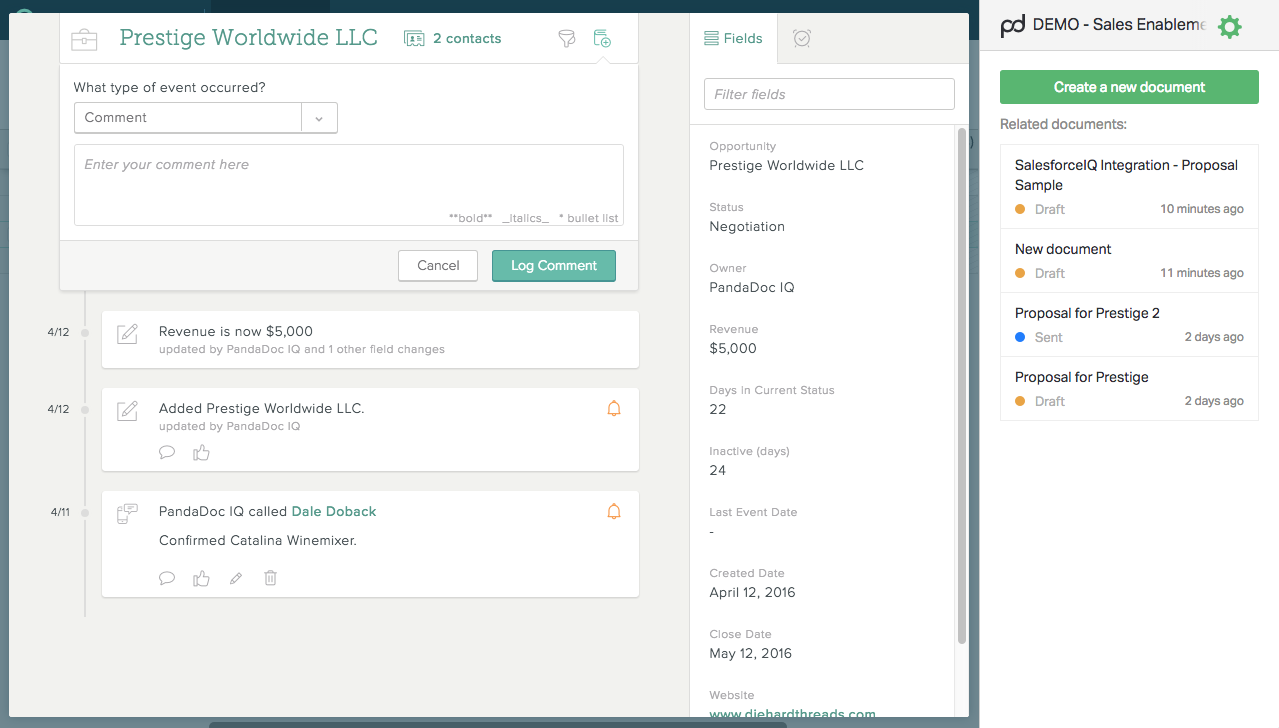 This integration will significantly improve the way you create, send and sign your sales documents. Not only will it streamline your process, but it will allow you to spend less time on non-selling activities, and more time closing deals, increasing your close rate.
To learn more, get started with a free PandaDoc account today.