We've all heard the saying time kills deals. It's true. Research shows that the longer a deal is in the sales process, the more likely you will lose it.
Without a doubt, the longest part of the sales process is the negotiation phase.
Between the endless back-and-forth over emails, jumping from platform to platform, and keeping track of multiple versions, the negotiation phase can span over a few days and sometimes weeks for more complex contracts.
Streamlining the negotiation phase has been an ongoing focus of PandaDoc over the past year.
PandaDoc's contract negotiation features allow you and your recipients to suggest and discuss edits, then apply them within the document before signing its finalized version.
Check out this video for an overview of Contract Negotiations.
So what does this mean for you? It means that you can create, send, negotiate, eSign, and store contracts within a single platform — no need to pay for multiple tools when you can do it all in PandaDoc.
Here's a breakdown of exactly how your sales team can negotiate contracts in PandaDoc to improve the transparency of your negotiations and the efficiency of your sales cycle.
Version history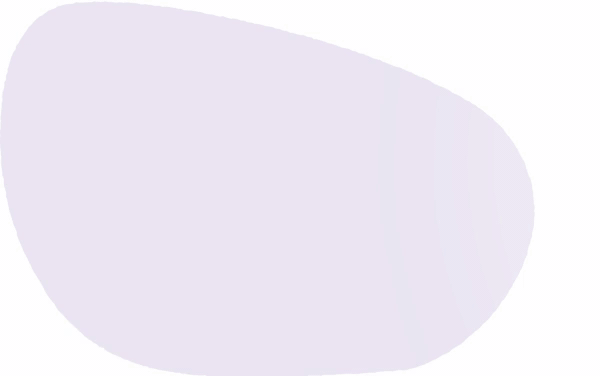 Picture this: You've gone back and forth with a client on a few line items within your contract, and suddenly, they want to revert to changes made earlier in the negotiations.
You now have to sift through a lengthy email thread to locate the specific changes the customer is referencing.
What if you could just click a single button to view a running list of changes made to your contract without switching between tools.
PandaDoc's version history allows you to jump to previous versions of your contract and see who made the changes and when.
Senders and recipients can see all suggested edits, public comments, and other changes made to the document to ensure nothing slips through the cracks.
Inline comments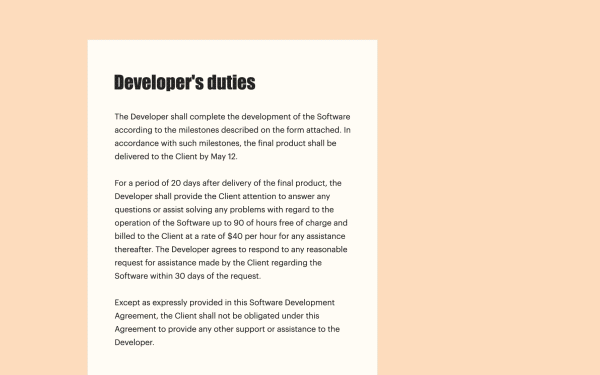 The key to negotiating better contracts is a clear, streamlined process that fosters open collaboration between parties.
Inline comments make it easy for you to collaborate with clients, partners, and other teammates in real-time without taking the conversation offline.
With inline comments, you can comment privately to internal stakeholders like your legal team or publicly to a client to bring attention to a specific area of the contract.
And if you want to tag a specific person, just use the @ symbol, and PandaDoc will send them a notification.
Request review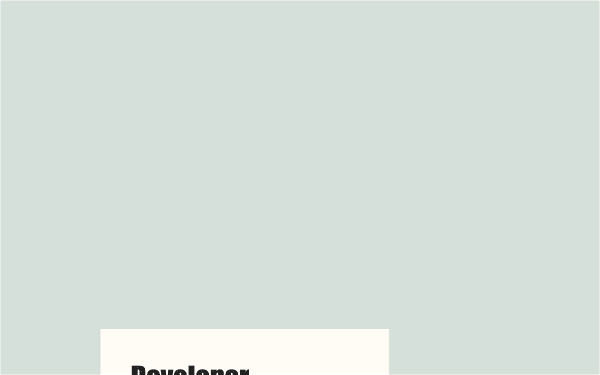 The contract review stage is a critical step in the contract lifecycle that helps protect your business from costly mistakes and reduces the likelihood of a breach of contract.
When you've reached a mutual agreement on the terms and conditions of a contract, you can use the request review button to immediately alert stakeholders who can accept all the suggestions and move the document forward into signing.
Request review makes it smoother and faster to complete a deal by closing the awkward gap between contract review and signing.
Text formatting
When multiple people jump in and out of your document and copy information from different sources, formatting can get out of whack.
That's why we've made it easy for you and your clients to adjust font, font size, and apply basic formatting to content during contract negotiations.
With text formatting, you'll be able to easily edit the style of new content to match the style of the existing contract or use bold, italics, or underlining to highlight a specific part.
Contract Negotiations in PandaDoc eliminates the back-and-forth that slows the contract signing process. Instead of relying on email, Microsoft Word, or going through the never-ending cycle of uploading and re-uploading various contract versions, PandaDoc provides you with a single, collaborative workflow that makes the buyer/seller relationship smoother and faster than ever.
Check out this helpful guide to get started with Contract Negotiations in PandaDoc.