We all use software to make our lives easier. But with some tools, you'll find you're just shifting your focus from time-consuming manual operations to time spent struggling with technology. Here, at PandaDoc we use our software for daily sales activities so we know how important the little things can be when it comes to user experience and efficiency.
Our October updates include some productivity hacks and feature updates to help you manage deals, not technology.
Keep your Workspace organized and your documents easy to find. Now you can rename documents even after they're sent or completed.
Maintain control over the content your team sends out to ensure proper branding and avoid costly mistakes. With our latest Content Locking update, you can restrict editing and prevent blocks from being removed to avoid unapproved changes to (or omission of) T&Cs, legal clauses, and other content.
Remove friction from the signing process. Need to forward your doc to another recipient or add a new signer? Need to change a recipient's contact info or reassign a field on the fly? Now you can easily change recipient information and field assignments (even after the document is sent) to get your documents signed as quickly as possible.
Easily rename your documents
If you have a lot of documents, it can be hard to keep them in order. With PandaDoc proposal software you can organize documents into custom folders and add tags. Now, you can also rename the documents at any stage, even after you've sent them.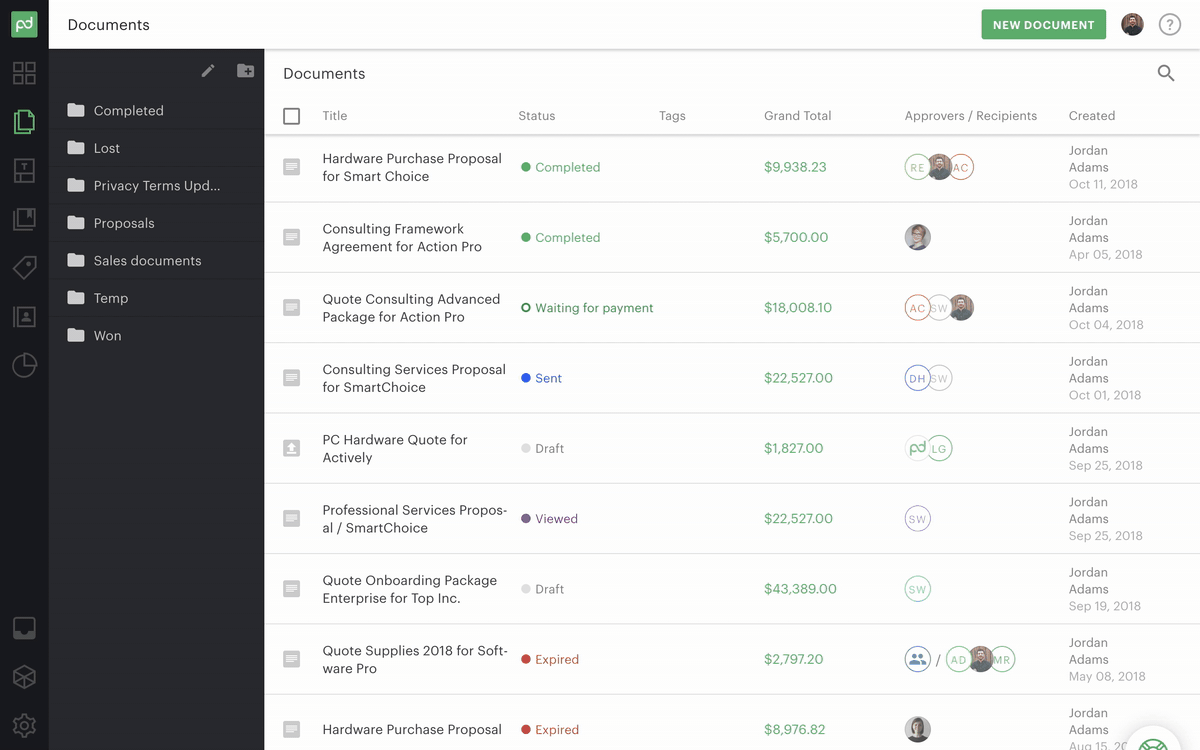 Rename the document either from the list view or right in the document. Note: your recipients will see the updated document name when they open it.
Renaming documents is available for all PandaDoc users.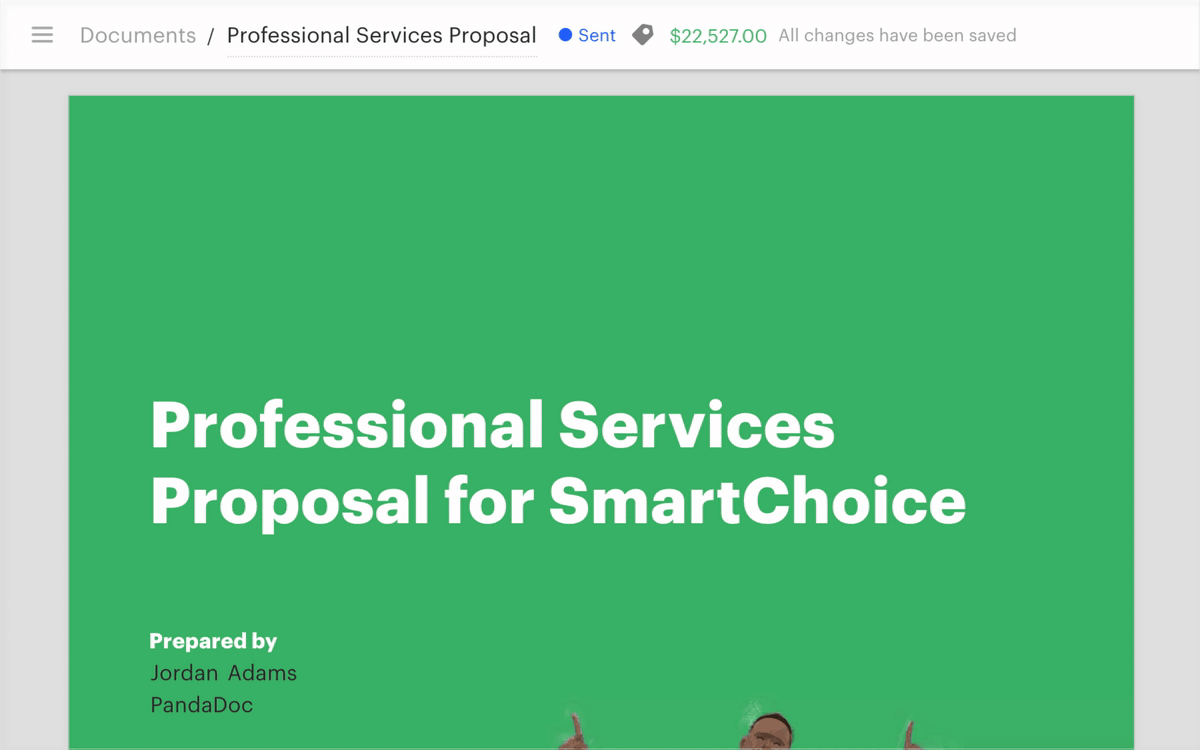 Control your content
Protect your brand and your business with Content locking. Lock blocks to prevent your reps from editing things like legal clauses, pricing terms, or messing around with your perfectly designed and on-brand content.
Now, as an Admin or a Manager, you can also enable block position locking which prevents a user from moving or deleting certain blocks. When team members generate a new document from a template with locked blocks, they still can customize the document, but cannot edit and remove the locked blocks.
Content locking is an Enterprise plan feature which can be enabled by account Admins or Managers.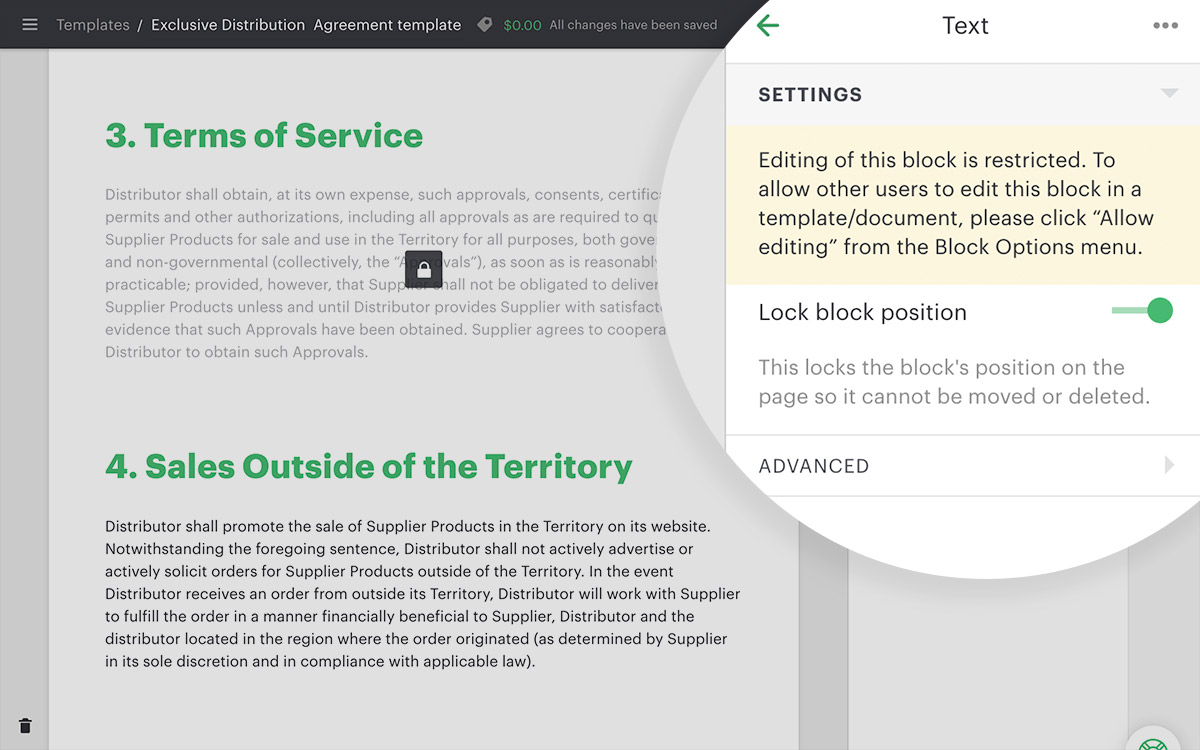 Minimize time-to-sign with adjustable signing flows
Don't let logistics slow down your signing process. With our latest update, you can easily check and adjust signing flows when you need to change signers or pass the document along to another contact.
Change recipients and reassign fields – now available for "sent" documents!
We recently announced this new feature for documents in the draft status. Now, you can easily edit recipient contact info and field assignments in "sent" documents too.
Once you add or change the recipient info, click "resend" and the document will be updated and sent to any new recipients. Please note: once any portion of the document is completed by a recipient, you can no longer edit recipient information or field assignments for legality and compliance reasons. You can, however, always click "Edit" to restart the signature process.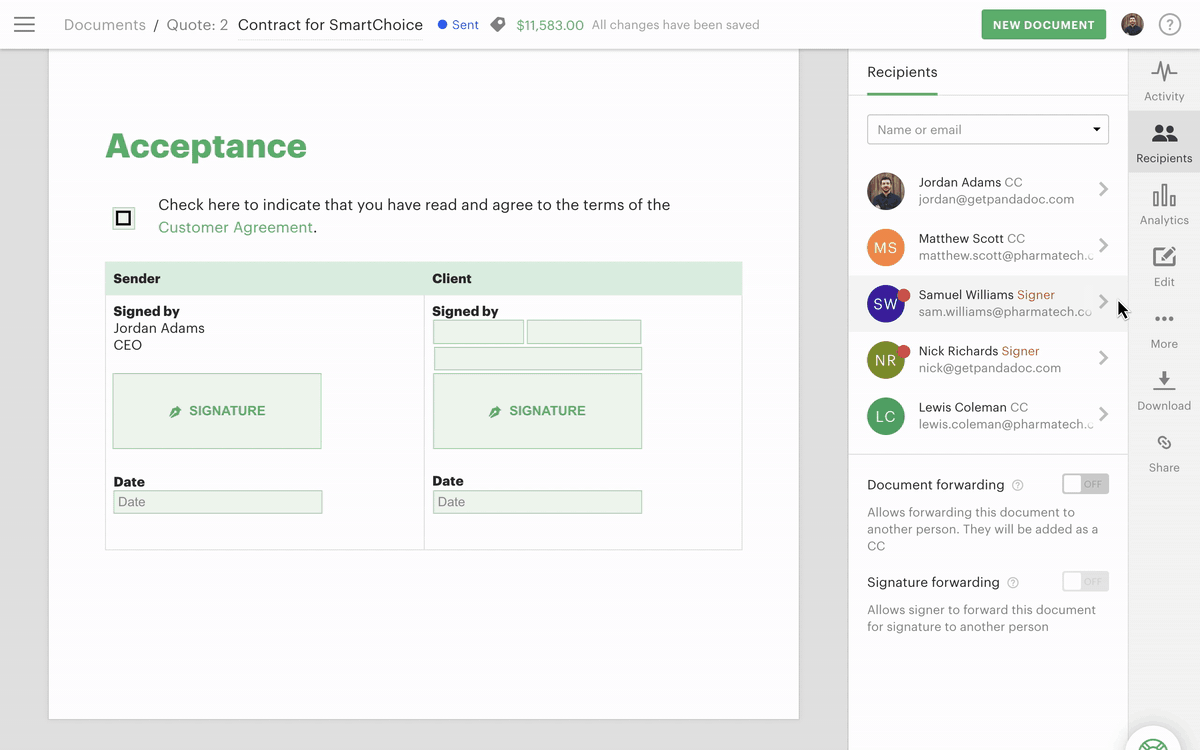 Enable document and signature forwarding sent documents
If the signing process involves more reviewers or signees on the customer's side, simply enable Document and Signature forwarding for the documents you've already sent. Your recipients can then forward the document to their bosses (or peers) themselves and get it signed ASAP.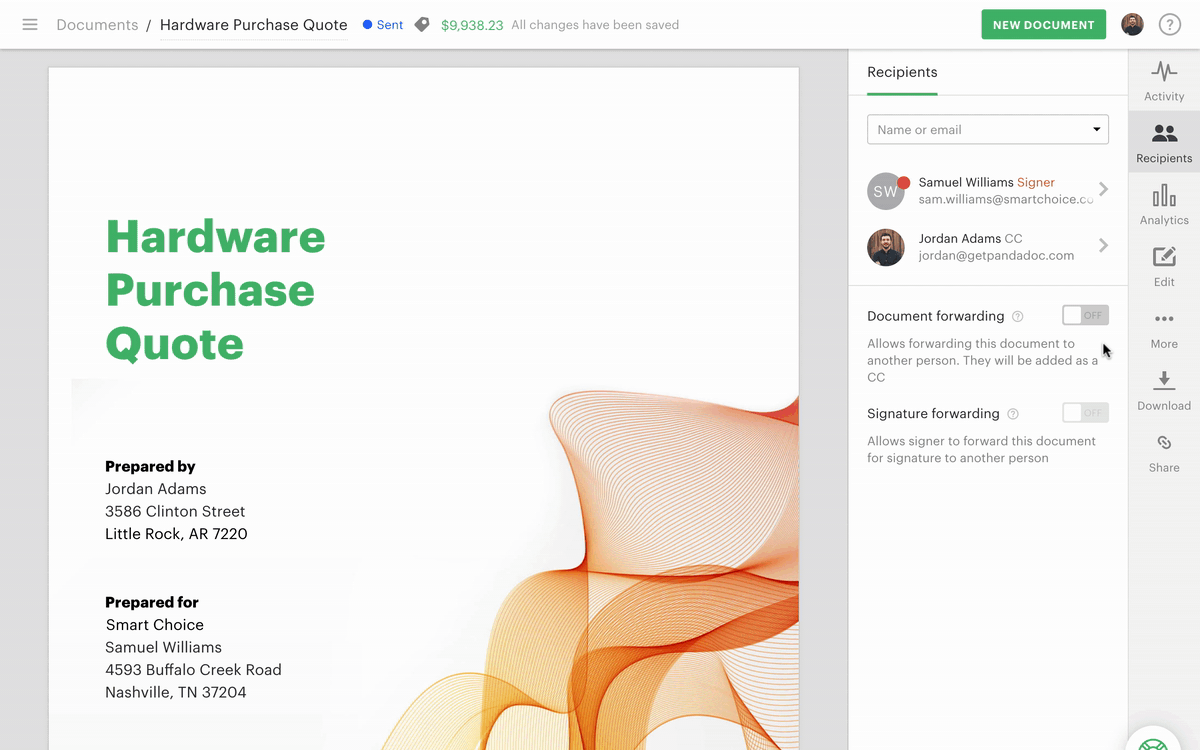 One-click check of signing order
Don't let your proposals and contracts get stuck due to an incorrect signing order. Previously, you could only check the Signing Order within the document settings. Now, for your convenience, we've added a clickable alert when you add a message to your recipients. Now you can easily double-check this order.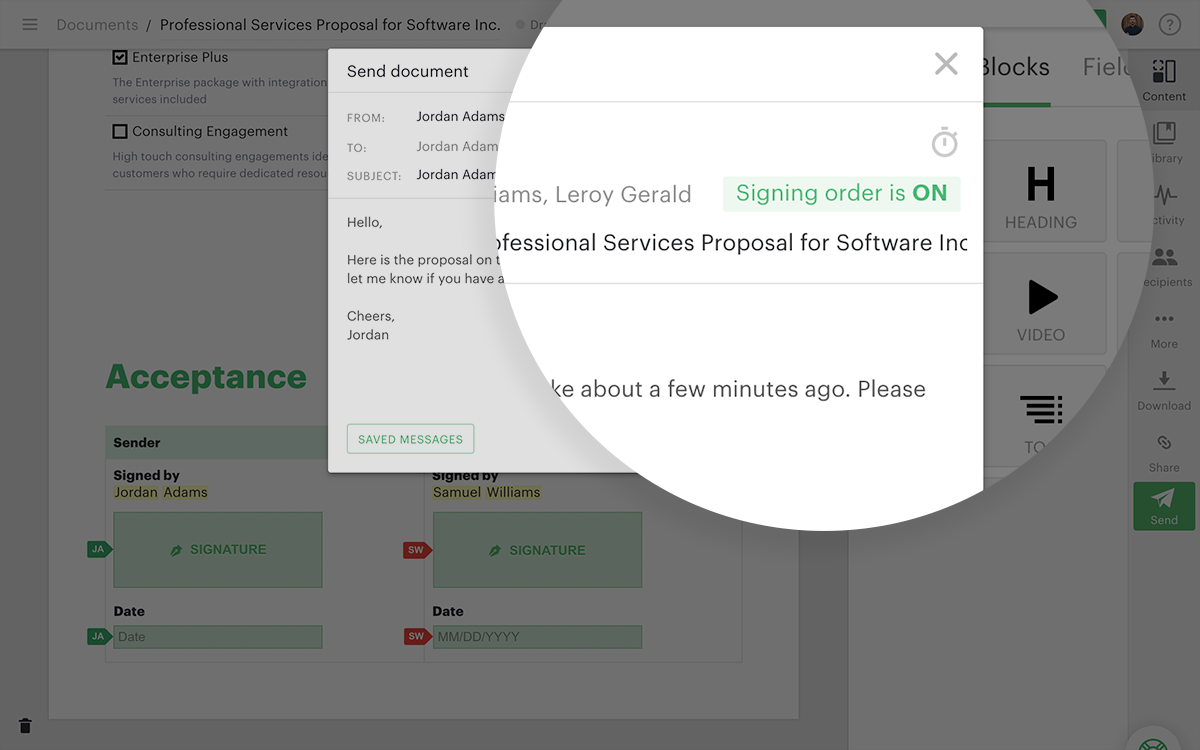 Test drive our October updates by logging into your PandaDoc account now or starting a free 14-day trial.