We built the new PandaDoc from the ground up to give you and your customers a better experience.
Wave goodbye to manual work and time-consuming back and forth. With Editor 2.0, you can automate tedious processes and better collaborate with customers and teammates. Not to mention, our powerful new editor makes creating documents in PandaDoc smoother, faster, and simply more enjoyable.
That's just the beginning.

Using our new and improved APIs and integrations, you can instantly connect PandaDoc to your entire tech stack and enjoy the full functionality of Editor 2.0 directly within the business tools you love.
Once connected, you'll never have to switch between applications again to create, send, track, or eSign documents.
Seamless migration to Editor 2.0
Don't lose sleep over the migration to the new PandaDoc. We will ensure you have a seamless and stress-free migration to Editor 2.0.
The upgrade comes at no additional cost to you, and we will be there to help every step of the way.
Our customer support team will work with you to move all the templates and content library items that you've used in the past year over to the new editor.
Are you wondering what will happen to your old documents and current integrations?
No need to panic. You'll still have access to all of your documents, and your API integrations will remain unharmed during the editor switch.
Ready to upgrade to Editor 2.0? Click here to get started
Or Learn more about Editor 2.0 Migration
Zendesk Sell
With just one click, you can connect PandaDoc and Zendesk Sell and immediately start enjoying the ease of creating documents from Leads, Companies, and People.
Take a second and imagine that you're the owner of an event planning boutique. On any given day, you send upwards of 50+ documents using information from Zendesk Sell.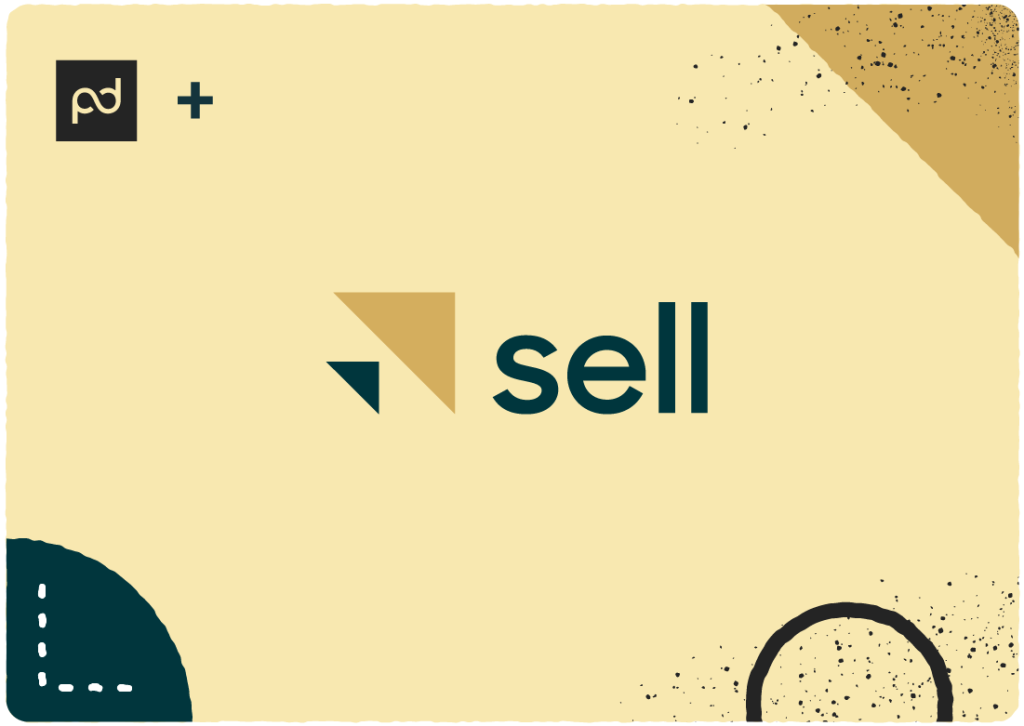 Right now, your workflow consists of switching back and forth between PandaDoc and Zendesk to nurture the prospect and ultimately convert that prospect into a customer.
Instead of wasting time manually sharing information from one platform to another, you can expedite the process with the Zendesk Sell + PandaDoc integration. This integration extends the full functionality of PandaDoc into Zendesk, allowing you to speed up negotiations and auto-populate documents with key contacts, products, and terms of service.
Salesforce Sync triggers
Let's say you're a merchandise vendor. Recently you've noticed a spike in backorders, and you're looking for a better way to track inventory in real-time.
We have a solution for you, Salesforce Sync triggers.
Our sync triggers allow you to automatically recognize product quantity changes from your users' documents and act on document changes using custom flows in Salesforce Process Builder.
Set field values
With our CRM variables, you can easily pre-populate and update field values in one click—all in our new Editor 2.0, with minimal effort required.
Imagine you're an account manager preparing for an expansion call with a long-term client. You want to make the process quick and easy, so you add CRM variables throughout the document.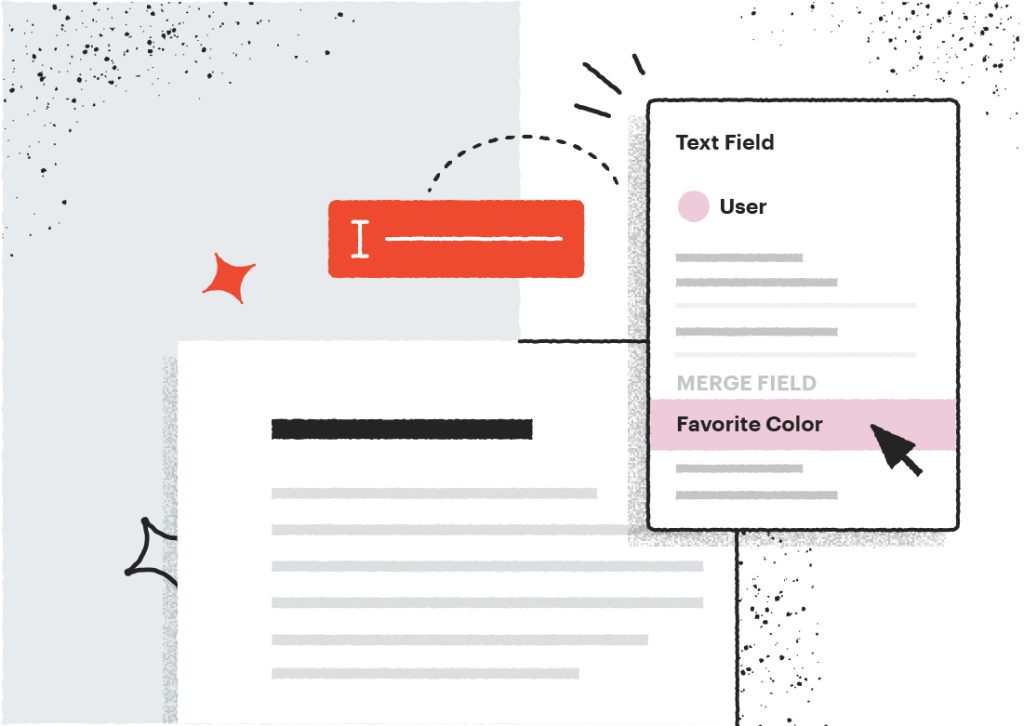 The CRM variables (API fields) will help you save time during negotiations by auto-filling any information that frequently appears throughout the form.
Custom product fields in Zoho and Pipedrive
It's easy to make errors when copy-pasting customer data and pricing from your CRM. Not to mention, it takes away time from more important things like new leads.
Zoho and Pipedrive users, it's time to celebrate .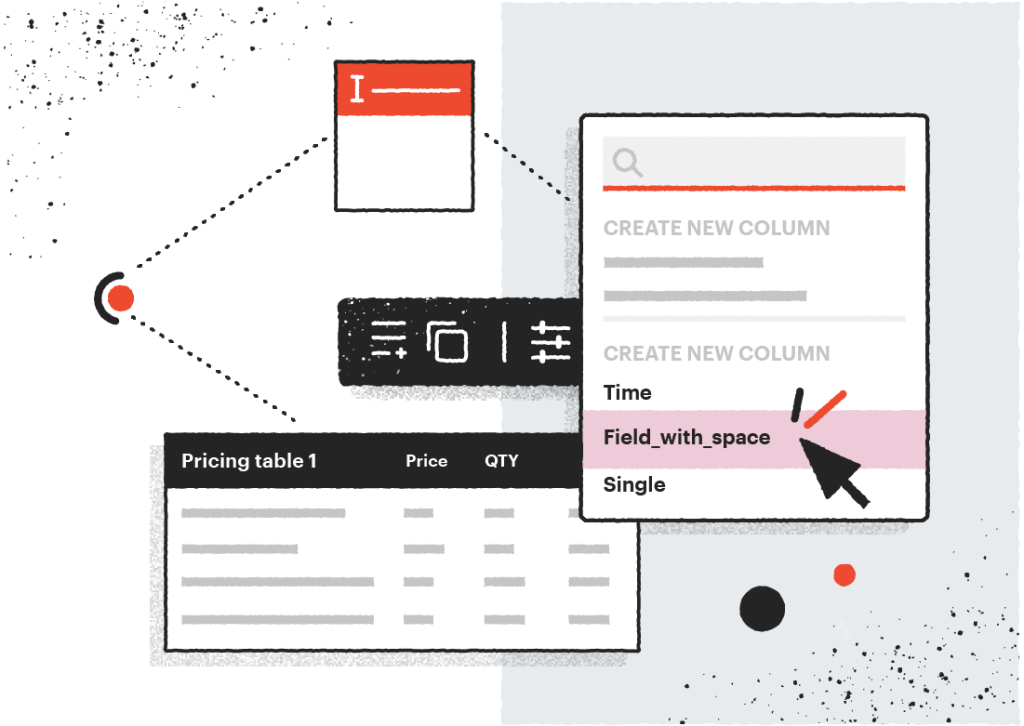 Now you can auto-populate your entire pricing table with the correct information directly from your CRM in just a few clicks. This integration will help you reduce manual work and eliminate errors.
Create a document from PDF via API [Editor 2.0]
Turn your company's existing PDF files from Microsoft Word, Adobe Acrobat, and other PDF applications into fillable PandaDoc documents using API.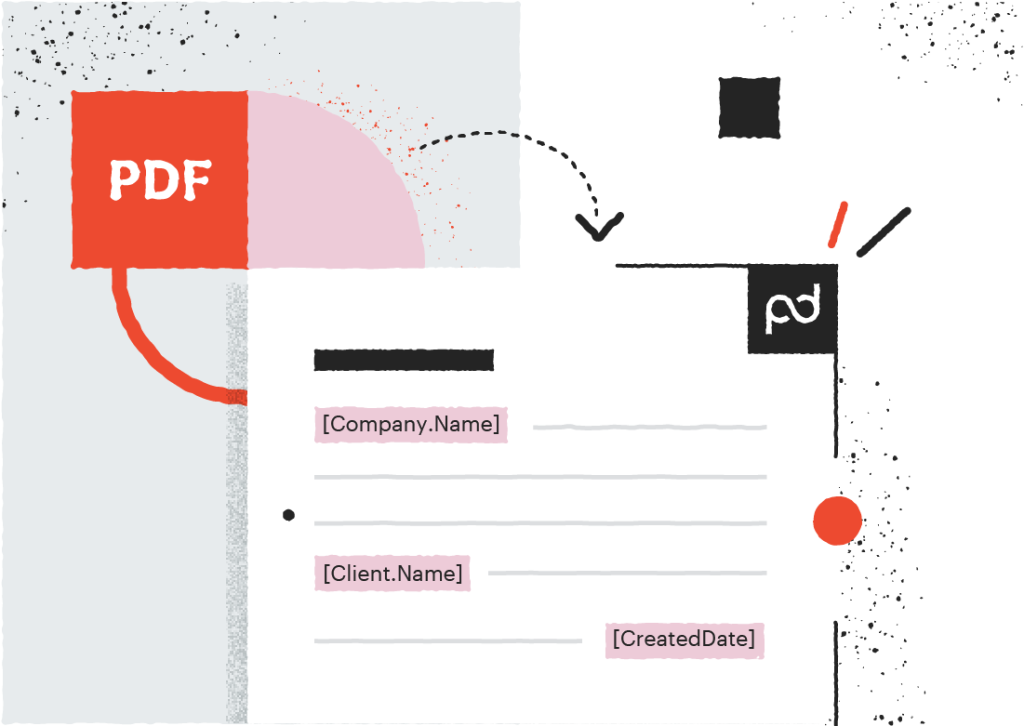 Let's say you're a school administrator who needs to convert the school's volunteer form into a PandaDoc document. Rather than using a PandaDoc template, you decide to upload the PDF file with an API request to create a document. This method allows you to quickly create a new form without spending too much time on adding fields.
When creating a document from PDF, our system scans the file and generates fields from form fields and field tags throughout the document.
Share link for Editor 2.0 document via API
Did you know? There are multiple ways for you to share documents with clients using API.
Generate and share a URL link to the document. This method is an excellent way to share a document in a custom drip campaign or when you want to add a document link to an internal database for quick access.
Embed a document via iFrame. Want to embed a document into a custom application or your customer onboarding portal? Thanks to our iFrame API, now you can.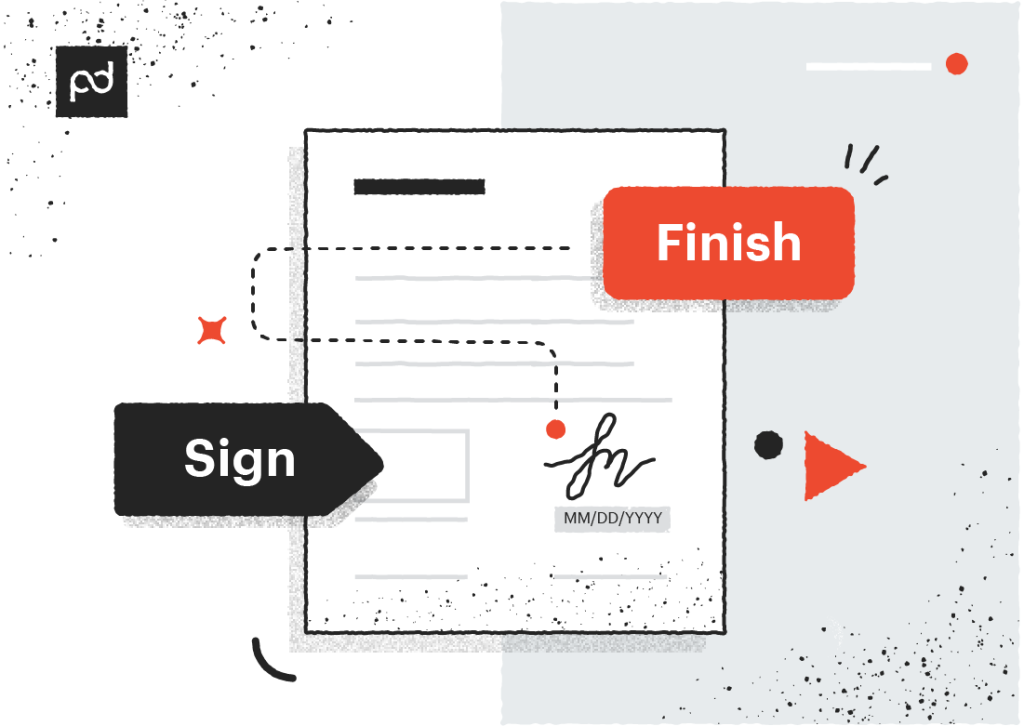 Add items to a specific section of the pricing table in Editor 2.0 API
Our newest PandaDoc API allows you to create product-specific sections within a pricing table. Designing a more structured and easy to navigate pricing table for you and your customers.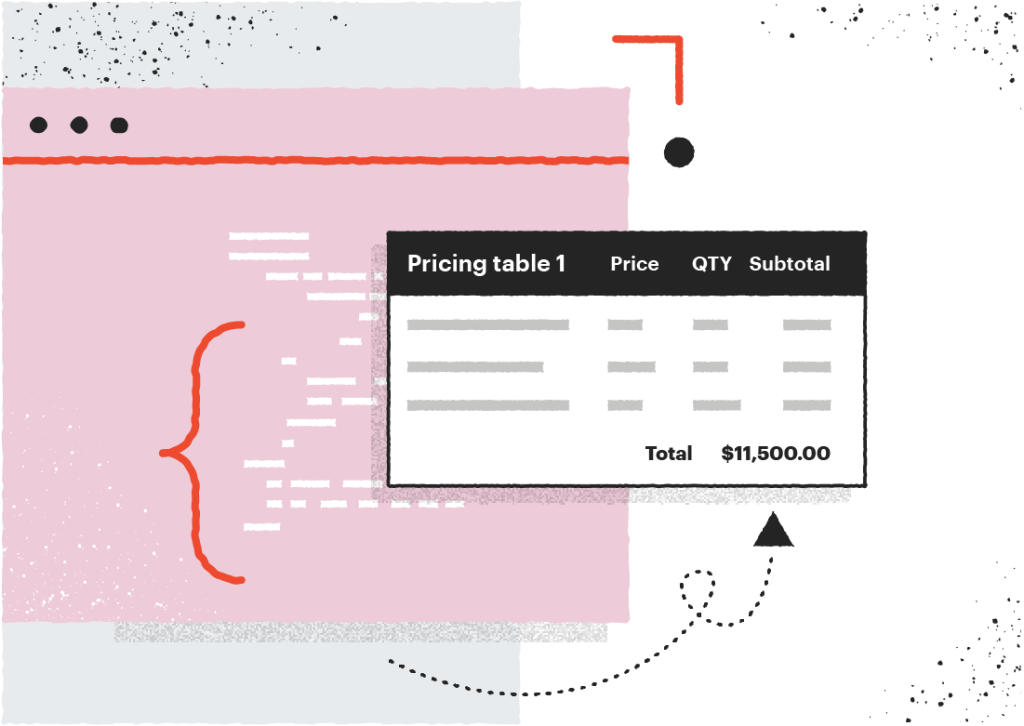 Want to learn more about API & Integrations?
Let your PandaDoc voice be heard
Share feedback, make feature requests, and much more — all in real time. Add your voice