Our product team is on fire and the product updates just keep coming. Last week we announced enhanced CPQ functionality and this week we are thrilled to announce the ability for users to define advanced approval workflows.
This was a frequent request of our customers as many organizations need multi-level approval workflows in their document processes.
Enable this feature to:
Design multi-step approval workflows with users and groups on each level
Create approval workflows in a fixed or arbitrary order
Track the approval status in your Document and Dashboard lists
Approve/Reject documents from PandaDoc mobile app on your phone
Managers and admins will love this feature as it allows them to involve multiple approvers to ensure documents are compliant and approved by all necessary parties.
Let's break down the key features of this update:
Design the approval workflow
In this step, users can set up their approval workflow. The user can name the workflow, enable/disable approver order, and add or remove approvers or even add/remove a group.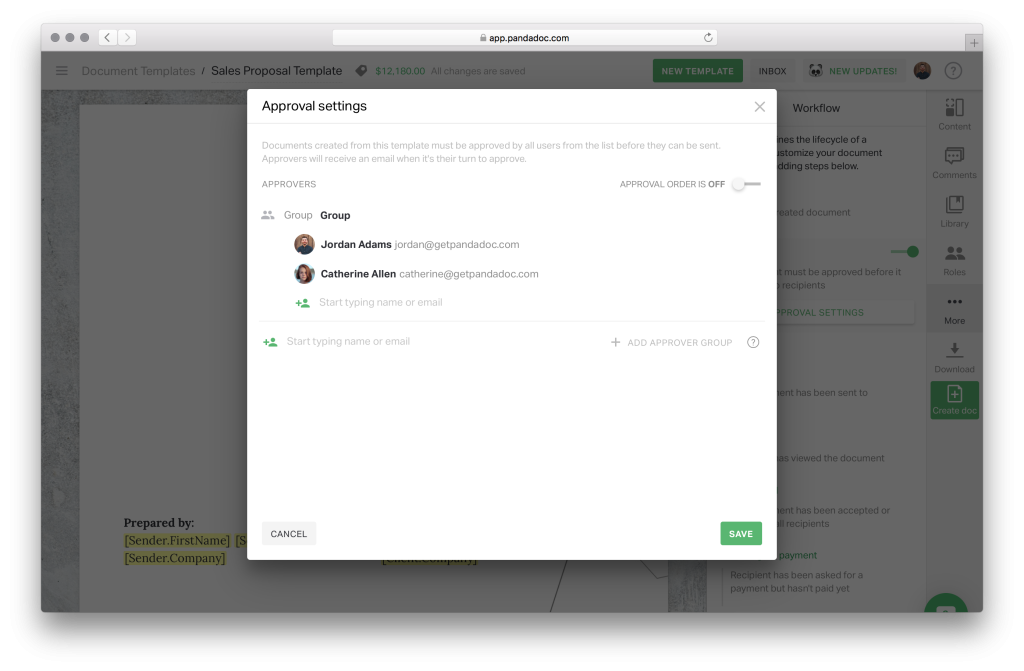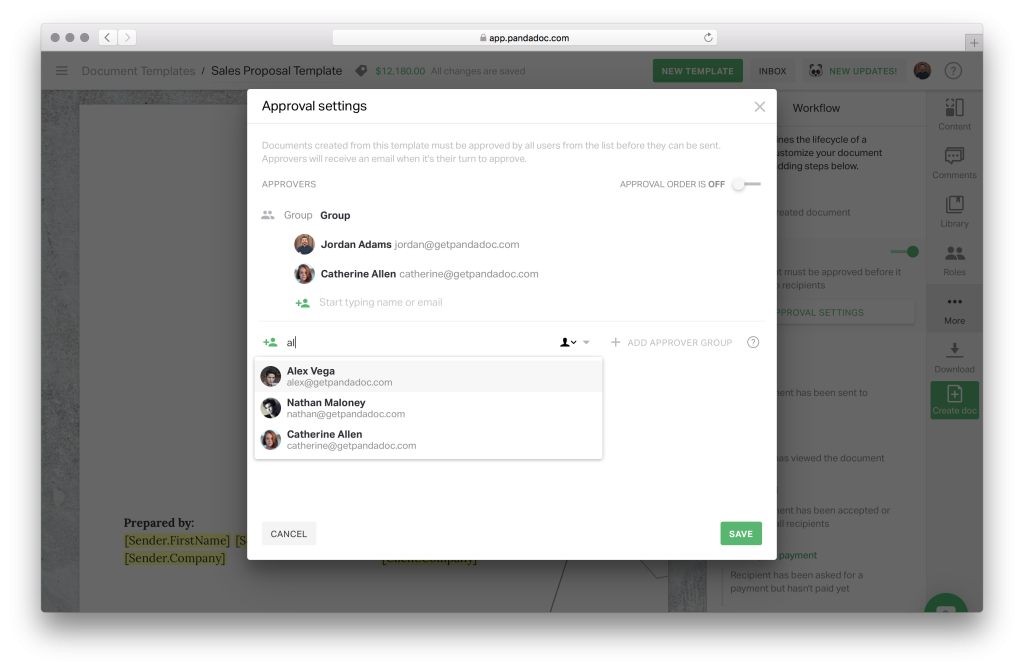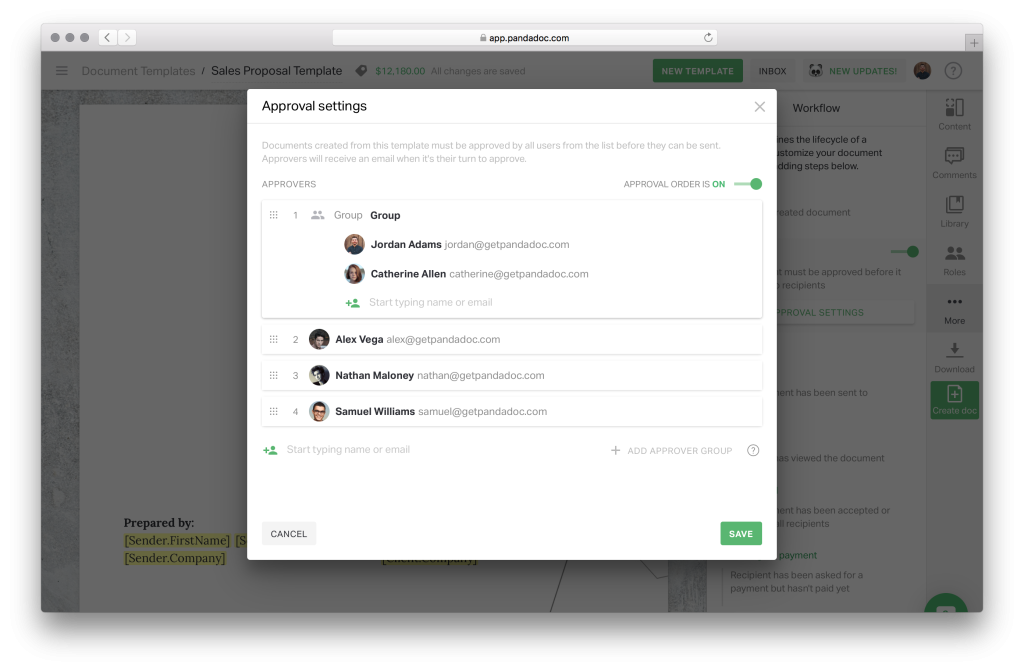 Approval status can be seen in the Document list and Dashboard
Just hover over the Approvers/Recipients column to see the approval status.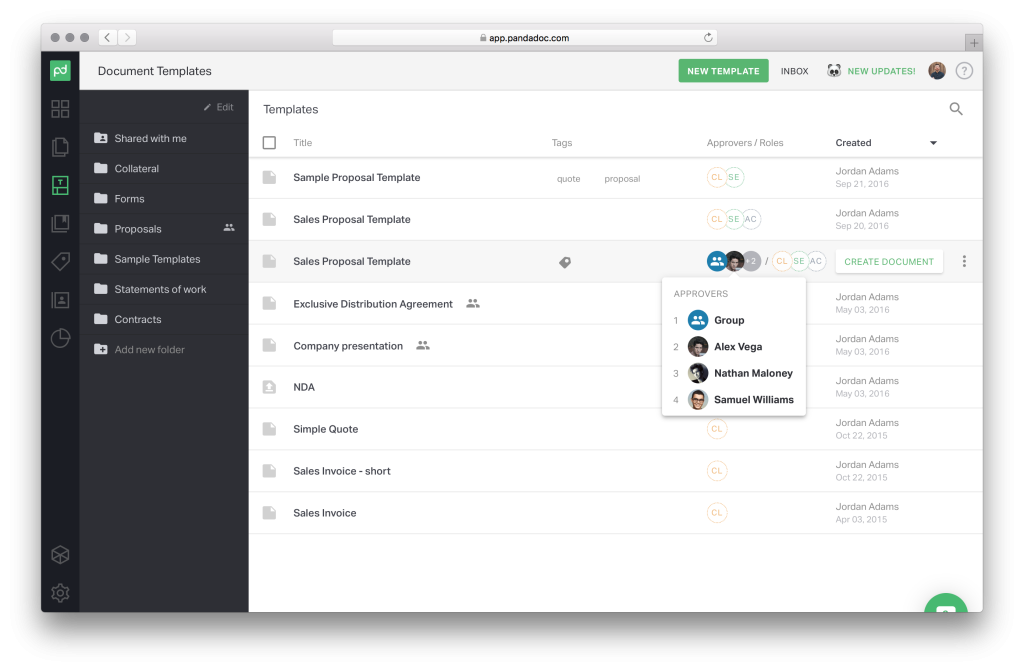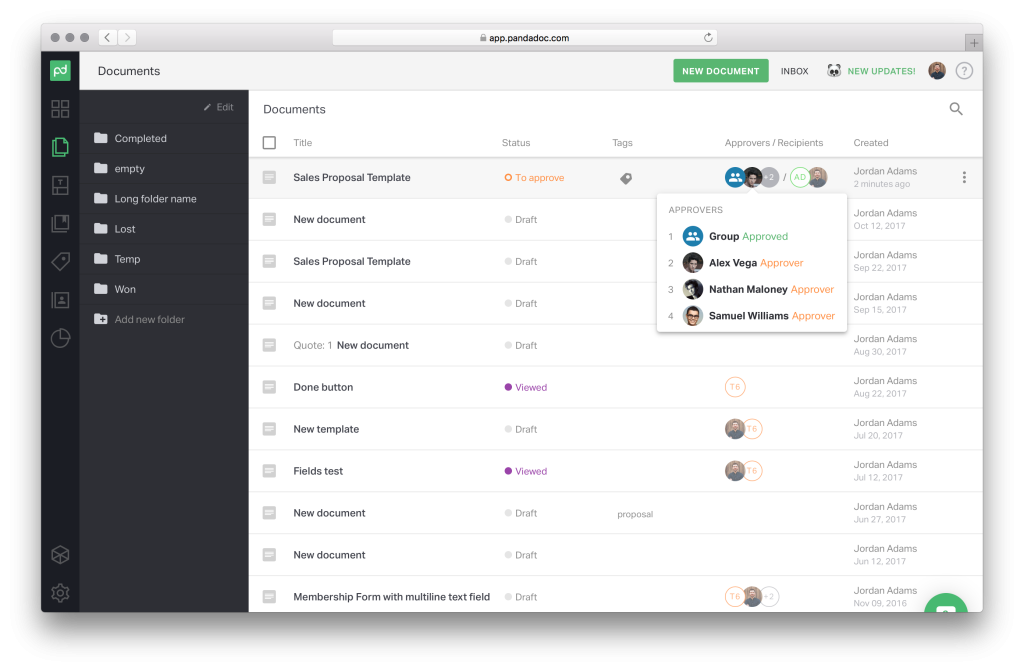 Approve/Reject documents from PandaDoc mobile app on your phone
Recently updated PandaDoc mobile app lets you approve or reject documents on the go.
Install the PandaDoc mobile app for iOS and Android.
The multi approval workflow feature is only available for our Business and Enterprise customers. You can enable this feature in your templates by clicking More on the right-hand panel, then Workflow, then Approval Settings.
If you run into trouble or need help setting up your workflow, feel free to reach out to your Account Manager or our Support Team at support[at]pandadoc.com.
New to PandaDoc? Give us a try for 14-days completely free, no credit card required. Want to see approval workflows live in action? Request a demo here.