Gamification took the sales industry by storm in the latter half of the previous decade — and with good reason.
Research has shown that there are huge benefits to gamifying your sales process, including better worker productivity and retention when it comes to learning new things.
Done correctly, gamification encourages performance, boosts team morale, and fosters a collaborative environment where employees can thrive and succeed.
It's one reason that interoffice sales games have become a go-to strategy in most major organizations.
In this article, we'll take a closer look at sales gamification, why it works, and what you can do to gamify your sales process and increase your revenue.
Let's jump in!
Key takeaways
Sales gamification can improve performance by drawing attention to specific metrics, sales targets, and KPIs.
Games that are simple to understand, easy to operate, and connected to company goals are better-received by workers.
Employee engagement increases when the incentives are worth the effort required to do well.
Why gamification works
As far as the mysteries of human psychology go, gamification is relatively easy to figure out. People love to play games.
Points, scores, and objectives allow participants to get a clear understanding of the end goal while prizes and rewards motivate them to achieve it.
Achieving goals that we've set for ourselves, as well as positive feedback and reinforcement along the way, triggers the reward system in our brain and floods our receptors with dopamine.
Gamification takes advantage of the natural wring in our brain by turning mundane tasks and objectives into targets and milestones.
These objectives can be positively reinforced through game mechanics, friendly competition, and performance management.
Most importantly, gamification programs provide all the elements to help reps push themselves to succeed over longer periods of time.
Games provide many sales reps a sense of autonomy, competence, and value — three elements that, according to Scientific American, are essential to sustaining motivation.
When you're pushing team members to close deals and hit big numbers, that motivation matters.
Sales games are a great way to incentivize rep performance using systems that we are hardwired to understand.
With the science out of the way, here's a closer look at some methods you can use to gamify your sales process.
1. Run sales contests and raffles
If you've ever been part of any sales team, from retail and door-to-door to telesales, you've probably encountered a sales contest before.
Sales contests have been around since long before the push toward gamification took hold, and for good reason.
When executed properly, contests can dramatically boost sales productivity by offering incentives for high performers.
Typically, there are two main ways to run a sales competition:
Offer a direct prize for performances who hit their sales goals. This could be a monetary incentive like a cash prize, or a prize of some significant value.
Offer a buy-in option for a chance to win prizes via a drawing or a raffle. Performers who achieve their key metrics earn more chances to win a prize, but luck still plays some element.
Both methods are viable options, depending on the company culture and the sales incentives at play.
Often, running a raffle with a chance to win provides more flexibility in prize distribution since goals can be set that allow lower-tier performance to participate.
Prizes can also be arranged and distributed based on team performance.
This approach allows for healthy competition between teams and incentivizes collaboration in spaces that can become siloed and hyper-competitive if not closely monitored.
Overall, contests can give your sales reps that extra push they need to meet their quota.
These tend to be most effective when they are short and are at the end of the sales month, quarter, or year, but quarter-length competitions with high prizes certainly have a place in the gamification lineup.
By implementing the right contest within your organization, it can give reps that extra push they need to get through the end of a selling month.
A contest also adds a little fun to an otherwise stressful time.
2. Celebrate top performers
Positive reinforcement is one of the key components to any gamification strategy.
Studies and research across multiple generations of workers bear this out: If behavior is rewarded, it's most likely to be repeated.
Positively reinforcing factors around KPIs and sales performance tells reps that they are moving in the right direction, both in terms of expectation and achievement.
However, gamification takes this to an entirely new level by providing ways to break sales strategies and goals into their component parts.
This gives savvy managers new and interesting methods to reward ambition and celebrate performance.
Here are a few ways to do that using sales gamification techniques:
Leaderboards
A great way to keep your sales team in sync, leaderboards give each sales rep an idea of where they stand among their peers.
Top performers will often push themselves to achieve top marks as they try to reach their monthly or quarterly goals.
Incentive programs
What better way to celebrate than with great incentives and prizes?
Sales gamification techniques are often centered around a reward or prize for top performers in key categories.
One-on-one conversations
For individuals who don't necessarily thrive on publicity, something as simple as a one-on-one conversation may be all the celebration that an individual needs to succeed.
Sales managers may choose to celebrate in a more circumspect format with salespeople who prefer a softer approach.
Keep in mind that your mileage may vary with many of these techniques.
To use gamification properly, you'll need to transform company goals into trackable metrics and build a reward system around achieving results.
How you do that will vary based on your team and your industry.
For example, leaderboards aren't just for closed/won deals; they can also show who has influenced the most deals (great for SDRs) or highlight activity details from your CRM like the number of calls and emails per rep.
Gamification solutions like LevelEleven or IncentivePilot provide dashboards and gamification structures that can help you automate sales contests and also create dynamic, interactive visualizations to keep salespeople engaged.
Here at PandaDoc, dashboards and reports within Salesforce serve as leaderboards for our sales team, but we also introduced a fun way to engage with the entire company everytime a deal closes.
Using our integration with Zapier, we created a #saleswins channel within Slack that generates a message every time a proposal is completed in PandaDoc.
The alert includes details like the rep's name, the name of the new customer, and the dollar amount of the deal.
Since we have offices on the east and west coast and in Minsk, Belarus, the #saleswins channel is not only a chance for sales to show off their deals, but it also has garnered employee engagement across all teams.
The excitement from winning drives the entire business forward – from Marketing to Product to Customer Success.
PandaDoc employees will tell you they love reacting to the deals closed with their favorite emoji.
To create your own #saleswins channel with Slack and PandaDoc, check PandaDoc for Slack.
3. Award badges and points for meeting KPIs and goals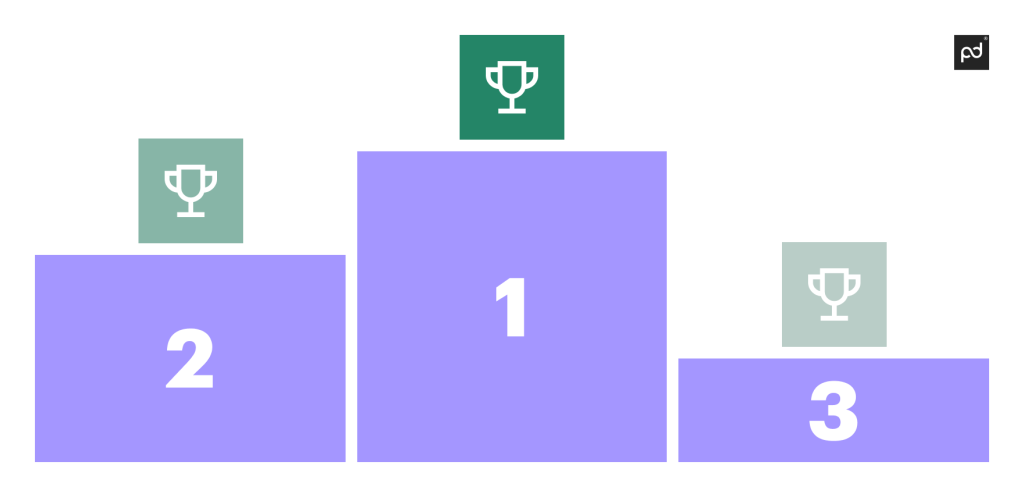 While celebrating performance is one major way to create a positive gamification experience, it isn't the only option.
One of the main issues with having a prize for top performers or continuously reinforcing the same metric (like sales goals) effectively limits the number of viable contenders for the grand prize.
It can also discourage new hires, who lack the experience of veteran reps when it comes to product knowledge and familiarity with the sales process.
For example, if you have three reps who always take the top spot month over month because they are great at running high numbers, the gamification of your sales process won't have any lasting value for anyone else on thes sales team.
After all, they have no chance to win anything and no way to engage with the process.
One big workaround that is often built into sales gamification tools is the idea of awarding badges and points to foster a sense of achievement on a personal level.
This allows users to focus on auxiliary skills that may be essential to team performance and/or may improve a rep's overall performance.
To implement an awards/badges strategy, do the following:
Identify KPIs and activities that are essential to the success of your sales team. This might include factors like the number of leads generated, the conversion rate of prospects to customers, or highest average order value for closed deals.
Create a badge and/or a point system for each item on your list that is both achievable and worthy of celebration. This gives reps something to work towards that benefits the entire team and highlights mastery of a specific skill.
Award users who achieve these goals.
Keep in mind that a reward system like this can be implemented independently of any sales contest or seasonal company initiative.
It can also serve as a foundation for recognition, and the system can be reset after a given amount of time.
For example, a "Lead Generation Master" badge could be awarded to a salesperson who generates a certain number of leads within a specified timeframe.
However, the rep with the best generation may not always run the highest numbers, so an award system like this would enable managers to celebrate achievements from a wider selection of team members.
Badges can also be tiered, with more prestigious badges awarded for higher levels of achievement.
Creating a hierarchy of badges can also generate a sense of progression that encourages sales reps to continually strive for excellence.
Meanwhile, points can serve as a measure of success that accumulates over time.
As reps meet their KPI goals, points can be accrued that are ultimately redeemed toward tangible rewards like gift cards, cash bonuses, or similar prizes.
4. Give instant feedback and notifications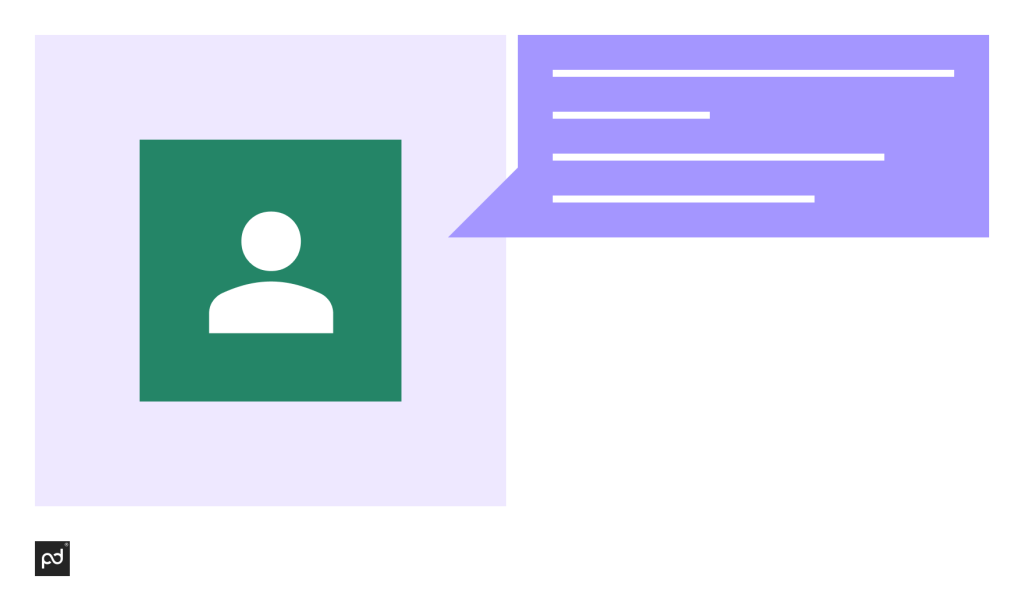 When reps close a huge deal, real-time notifications can help to foster a sense of accomplishment and reinforce the idea of a job well done.
These elements can play a major factor in the overall effectiveness of the gamification experience.
Notifications and feedback — particularly when delivered instantly — can help to maintain a high level of engagement among sales reps.
Many sales gamification platforms take advantage of this using progress bars, reward screens, and gaming mechanics.
These tools reinforce the sense of progress while also notifying team members of their performance and how far away they are from reaching company goals.
Negative feedback is the other side of the equation.
This feedback can be used to help reps identify areas of improvement and allow them to just their internal strategies on the fly.
So, how can you gamify simple notifications and feedback opportunities?
Use sales gamification platforms
These platforms can help to create positive feedback loops when employees do something right.
As a software tool, the reward systems can be built into the interface so that reps are rewarded when they meet programmable goals or close big deals.
Leverage group chat and messaging channels
Use tools that integrate with your CRM or sales software that automatically post when opportunities are won or when a rep does something noteworthy.
It's also possible to create a team culture where people post their achievements so that they can be celebrated.
Set triggers and alerts in monitoring software
Sales leaders may be able to monitor rep actions and react quickly when team members reach their goals.
If your sales software allows you to set notification around rep progress, be sure to leverage those tools to stay in the loop regarding feedback opportunities.
By celebrating achievements and milestones, organizations and managers can reinforce progress, highlight collaboration opportunities, and emphasize the value that each rep brings to an organization.
That recognition plays a key role in showing team appreciation while helping reps build the essential skills they need to become consistently high performers.
Things to keep in mind
Let's face it: Even career reps who find sales roles fulfilling will often find the sales workspace a bit drab.
Microsoft Word, Hubspot CRM, and other tools, while powerful, aren't exactly known for their entertainment value.
Sales gamification can help by adding a new layer of engagement to the workplace. However, gamification only works if a certain set of conditions are met.
Here's what you'll need to look out for when building a gamification process for your team:
✓ Align your games with company goals
If the game you create doesn't help reps reach their ultimate goals, everyone will suffer for it.
On top of that, studies have shown that games which reps perceive as more relevant to their job are more positively received.
✓ Make the rewards worth it
Research shows that people will play games if the incentives are worth it.
If the game you provide doesn't offer any tangible stakes or functions primarily as an FYI for who's doing a good job, reps are less likely to engage with the entire setup.
✓ Regularly switch up goals and opportunities
Many sales leaders make the mistake of only pursuing goals around revenue and growth.
Unfortunately, if your team has a few reps who consistently top the sales charts, it leaves other team members with limited opportunities to engage with the process.
To solve this, use gamification solutions that allows every rep to engage and succeed in some way.
✓ Make games helpful, useful, and easy to play
According to the data, game concepts that are simple to understand and easy to play are perceived as the most useful by salespeople.
Don't overcomplicate things when creating a game.
If you aren't using sales gamification software, it's often best to stick to gameplay loops that are familiar and comfortable (like sales bingo).
Overall, your gamification process should produce something that is easy to understand, simple to track, and fun to play.
While this might sound simple, it's often easier said than done.
Be sure to take the time you need to build something that works well for your team.
Introducing game concepts that are either too lackluster or too complex will have reps wondering why they should play along in the first place.
Final thoughts
Before implementing any games, challenges or other gamification tactics to your sales process, be sure you have a clear understanding of what truly motivates each of your reps to maximize participation (and results!).
Gamification won't radically increase your revenue overnight, but it can boost sales, overall performance, and morale among the team.
Implementing gamification should be a piece of a long-term performance management plan, not only to add fun to your sales environment but to drive positive shifts in sales behaviors.
For teams who want to succeed, that matters as much as having the right tools to get the job done.
While PandaDoc won't be able to create the perfect game, it can help you create the perfect sales documents.
Take advantage of templates that streamline your sales process so that reps can spend more time earning rewards and less time fighting with paperwork.
Sign up for a demo to see what PandaDoc can help your team do more in less time with a better document workflow.
Disclaimer
PandDoc is not a law firm, or a substitute for an attorney or law firm. This page is not intended to and does not provide legal advice. Should you have legal questions on the validity of e-signatures or digital signatures and the enforceability thereof, please consult with an attorney or law firm. Use of PandaDocs services are governed by our Terms of Use and Privacy Policy.
Originally published December 13, 2018, updated October 30, 2023