Have you ever had difficulties collaborating with co-workers from different departments? It can be frustrating. Especially when marketing, sales, and legal are all operating separately across multiple applications.
Well, we've got a solution for you.
Over the past year, we've been hard at work releasing a series of features to help you and your team boost productivity, increase visibility and standardize processes and communications.
Our secure and modern collaboration features can help your organization achieve cross-team collaboration and improve your team's overall performance.
Continue reading to learn about the features that your team can leverage to collaborate seamlessly on a single document or invite your team now.
Invite folks into your work process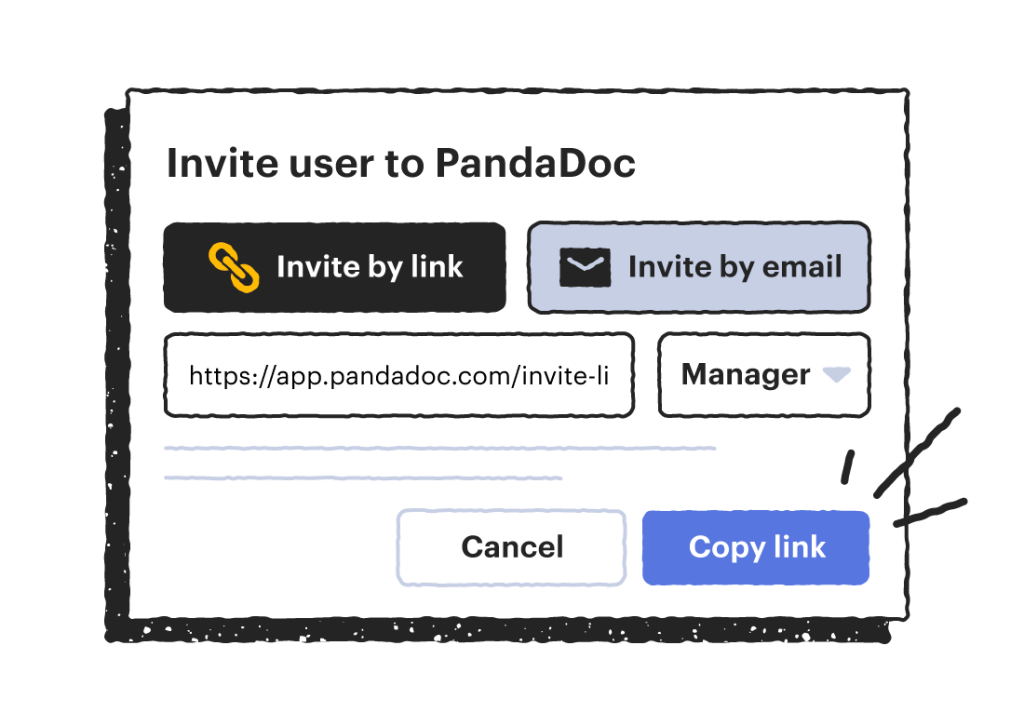 Why work across multiple platforms when you can work together in a centralized hub.
By centralizing communications into a single location, your team will be able to regulate processes and streamline customer communications within a shared workspace.
Invite the people you want with an invite link: Generate a link and share it with your teammates via Slack, email, text message, or however you like.
Join your company in PandaDoc by domain: Make it possible for new teammates to join your organization's PandaDoc workspace right at sign-up.
Share a document and invite the team to your workspace: When you send a link to a form, the recipient can now request access to join the workspace.
Jump into a document as a team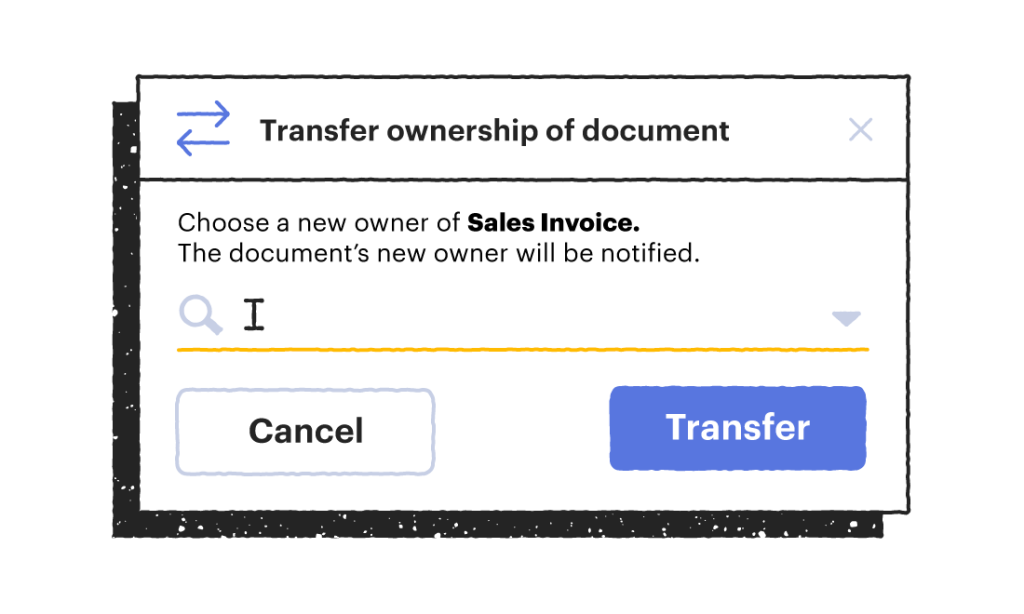 PandaDoc is all about collaboration. That's why we've made it easier for you to create transparency and accountability among team members with approval rules and transfer ownership.
Transfer document ownership: Re-assign documents from one user to another to keep the document on track.
Edit together in real-time: Teamwork makes the dream work. Now, multiple team members can edit a document simultaneously.
Setup approval rules: Move deals through the pipeline faster with in-document collaboration and approval workflows.
Make better proposals with feedback from stakeholders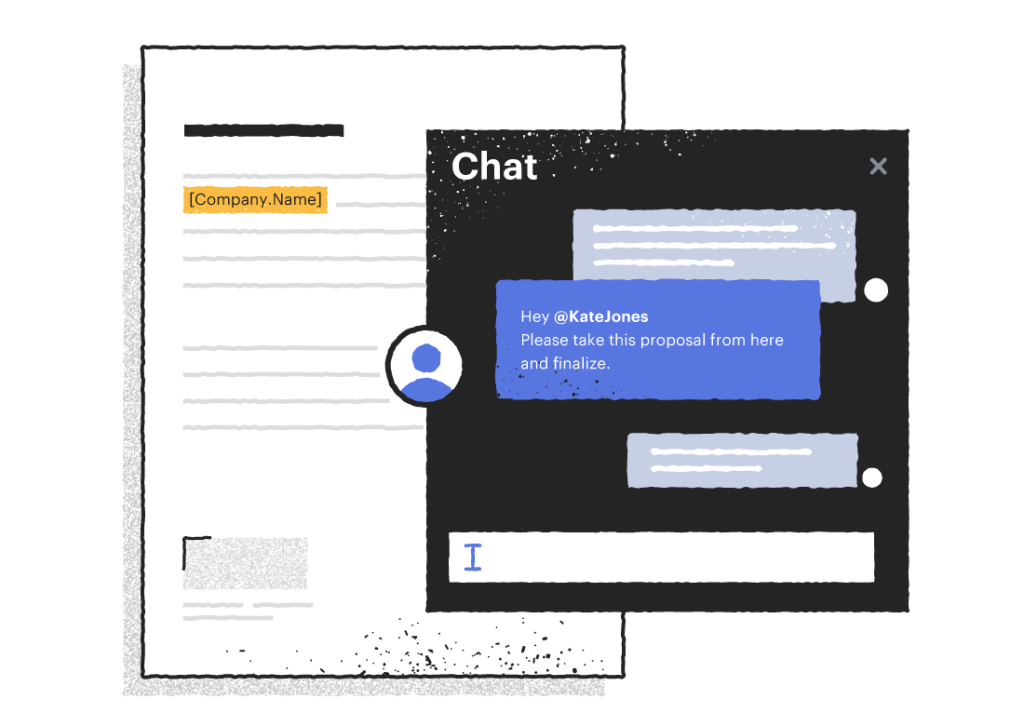 Deliver a smooth customer experience, get the feedback you need to make decisions and keep a document moving in the right direction with our inline comments and chat features.
Inline comments and suggest edits: Collaborate on documents using private and public in-document comments.
Collaborate in chat: Add private comments right in the document and mention your team members on the fly.
Keep your client list accurate and up to date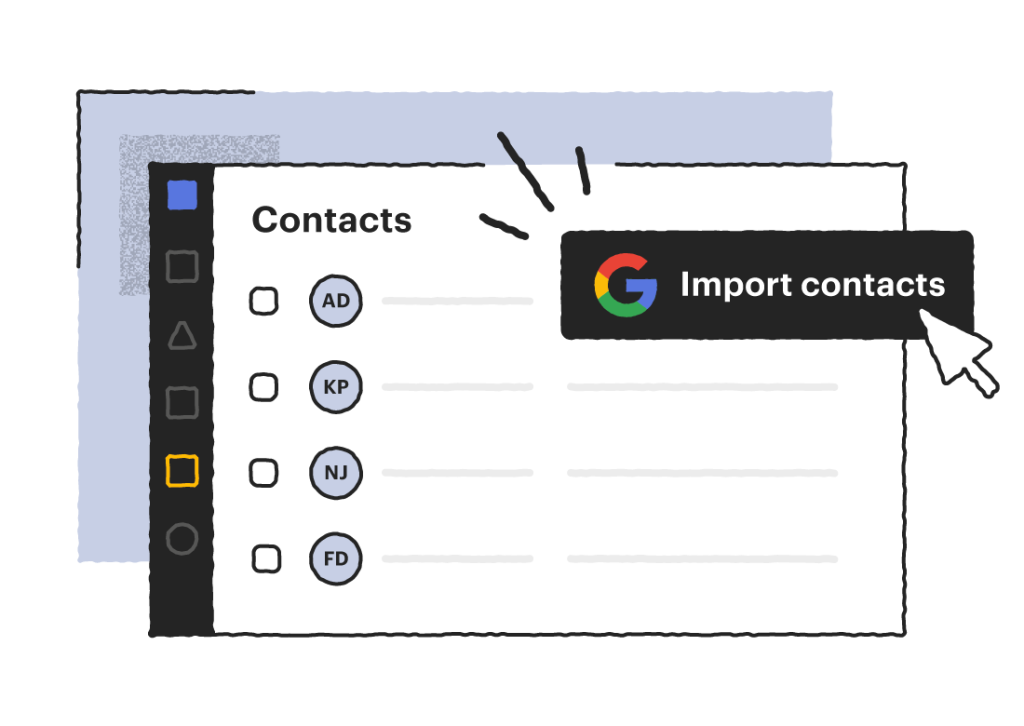 We're liberating you from the life of copy, paste, and repeat. With minimal effort required, you can now make your contacts organized and easily accessible within PandaDoc.
Mass import contacts to PandaDoc: Save time by importing your contacts right from your Google account to your contact list in PandaDoc.
Add contacts as recipients to your document: When you add recipients to a form, you can use the Contacts icon in the email address field to quickly populate the recipient information from your saved contacts.
Invite your team to PandaDoc and start collaborating!
When your team works together, anything is possible. Ready to boost productivity, increase visibility, and provide a stellar customer experience?
Invite your teammates to PandaDoc today and unlock the endless possibilities of collaboration. Click here to invite your team.
Want to learn more about the Collaboration features?