2023 is the year of efficiency.
Businesses of all sizes, from small to enterprise companies, are looking for ways to make the sales process more efficient and productive.
We understand how important this is, and we want to help.
Over the past quarter, we've been hard at work developing new features and enhancing existing functionalities to help improve your team's efficiency when it comes to quotes, proposals, and all your other document needs.
Keep reading to learn more about some of our favorite releases and improvements from Q1 (so far), along with a sneak peek at exciting upcoming features.
Enhance your quotes with advanced functionality
In November, we introduced a smarter quote-building workflow – PandaDoc CPQ.
PandaDoc CPQ helps growing businesses preset, build, and close new deals with error-free quotes.
You can manage what's sold by pre-configuring the exact set of products and services your team can take to market.
These new additions simplify and accelerate the quote-building process, bringing your sales team even more ease and convenience.
Quote builder improvements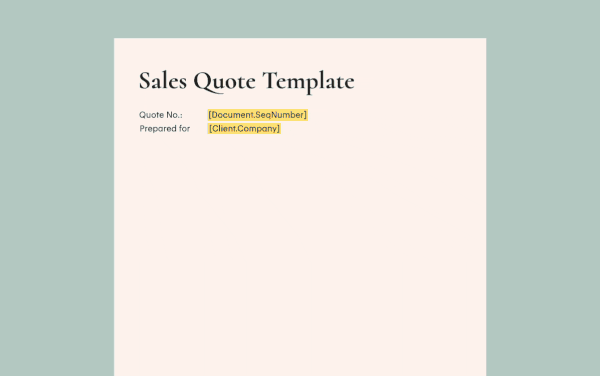 The quote builder within PandaDoc CPQ provides sellers with a step-by-step guided workflow to help them build bulletproof quotes tailored to the individual needs of their prospects.
We've added three new features to this builder to increase the speed and accuracy of your quotes.
Custom products: Sales reps can now quickly rework or add product details from the quote builder without adjusting the product in the product catalog or CRM every time. This is the perfect solution for teams that need to customize specific product details for every customer's unique needs. Quick Note: Only account owners or users with Admin and Manager roles can turn product editing on for sales reps.
Merge rules: Eliminate manual work and the possibility of misquoting a client with Merge Rules. Merge Rules automatically pull product details from your CRM into specific quote sections. You can map products from Salesforce, HubSpot, Pipedrive, Zoho CRM, and Microsoft Dynamics.
Drag and drop: Effortlessly rearrange one or more products within and between sections, so you can organize your quotes without deleting and re-adding items to the quote builder.
Product catalog upgrades
Our product catalog provides the ultimate solution for managing all your products and services. It allows you to store all your products and services, including important product attributes like name, SKU, price, description, and images, all in one place.
When it comes time to build your quote, sales reps can use the catalog picker to add items from the catalog to sales quotes in a flash.
If your company has a vast array of products, sometimes locating what you need may take a while. But don't worry.
There's a better way to find what you're looking for – you can now sort products in the picker by Name, Price, and Last Modified, and we've enhanced functionality in the search bar.
Forgetting where you left off is a thing of the past. When you re-open the catalog picker, it will automatically resume where you left off, like that show you're binging on Netflix.
What's next for PandaDoc CPQ?
We're not done with PandaDoc CPQ yet. Here's a look at some exciting new features our team is working on that will soon be available to you.
Product bundles customization: use product bundles to create unique offers for prospects. If you need to make changes on the fly, you can add or edit items inside product bundles within the product catalog or directly from the quote builder.
New layouts to customize the look of your quotes: impress your clients with new quote designs that allow you to create a more engaging experience that resembles eCommerce
Most popular products: a new sorting option in our catalog picker will allow you to rearrange products so that the best-selling items appear at the top of the catalog
Achieve faster, more sustainable growth with automations
Automations within PandaDoc are currently in beta and will soon be available to the general public. So, what exactly are Automations within PandaDoc?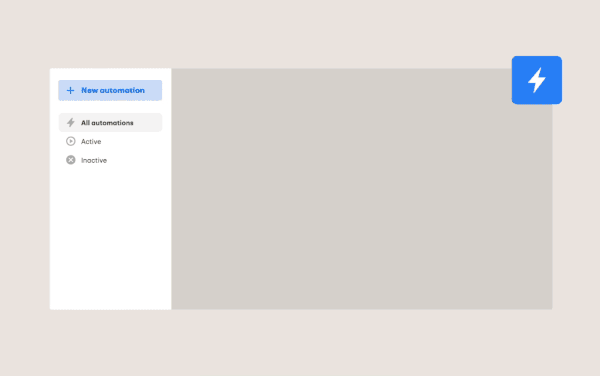 Automations are a way to save time on repetitive tasks with triggers and workflows that happen in the background automatically. With automations, you can move a document to a PandaDoc folder or send another document whenever a document's status is updated.
Automations will also be available for CRM tools like Zendesk Sell, Pipedrive, Salesforce, HubSpot, and Microsoft Dynamics. You can create rules that change the deal stage, update line items, or attach a PDF whenever a document's status changes. And for our HR pandas, you can set up automations with Greenhouse and BambooHR to move documents to a candidate or employee record.
Small but mighty updates
We also released two smaller features that will greatly impact how you manage documents for eSign.
Extended expiration: Need to modify the expiration date of a sent document? Just hover over a document on the far right, click three vertical ellipses, and select extend expiration from the dropdown— this can also be done from the expiring soon section.
PDF and DocX Search: Search and find documents quickly and accurately – both content and titles of all PDFs and Word docs uploaded will now be searchable from the document repository.
Want to learn more about our features?
You can learn more about the product updates and new releases mentioned today by visiting our Learning Academy for a guided walkthrough and best practices led by PandaDoc Experts.