Electronic signatures sit at the heart of paperless workflows, and are fast becoming the norm in the corporate world.
That's why their use has increased dramatically over the last several years, with the industry now showing a CAGR (compound annual growth rate) between 28% to 30%.
If you're thinking about using e-signatures in your organization, this article is for you. Here, we'll show you:
The seven proven benefits of using DocuSign, PandaDoc, and other electronic signature solutions.
Data to back up our claims.
How to try out the leading e-signature software.
Alright, let's get to our list!
1. Cut down on paper costs
In a study commissioned by Adobe, 61% of managers said that using e-signatures cut down on document-related costs.
Data from Dropbox also suggests that electronic signatures end up saving $120 million in printing costs.
When you think about the resources required to process paper documents, this is unsurprising.
On average, a US employee uses two cases of paper per year, at $40 per case.
For a 100-person company, that amounts to $8000 per year without even accounting for storage space, printer repairs, ink, and so on.
Of course, documents requiring an electronic signature only make up a portion of the total amount of paper used by an average company.
But there are still significant cost savings to be made.
2. Automate your operations
There's a reason why solutions like Zapier are so popular — and that's because they help automate tasks that no one wants to spend their time on.
E-signatures, in that regard, are quite similar because they, too, help you automate your business operations.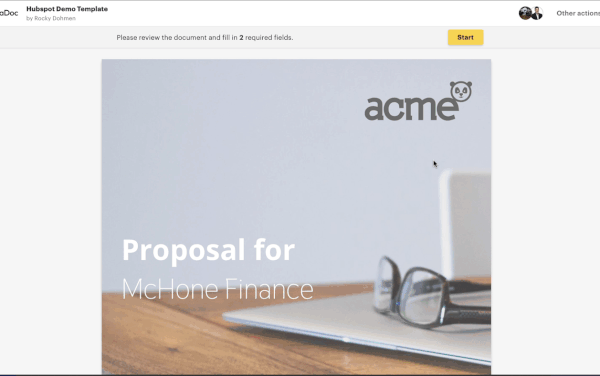 3. Fewer document errors
Research shows that e-signature apps reduce the total number of mistakes by an average of 80%.
Let's take a closer look at what e-signature solutions can do for individual industries.
1. Healthcare
Healthcare providers can use e-signature solutions to be HIPAA compliant, create patient forms, get legally binding e-signatures from stakeholders, collect payments, and streamline workflows (so you can spend more time focusing on patients, and less time worrying about operations).
2. Banking, Insurance, and Finance
Those working in the banking, insurance, or financial sectors benefit from the way e-signatures reduce human-made errors, onboard clients faster, increase close rates, reduce time in document creation, and expedite the claim and contract approval process.
3. Education
Teachers and others working in education harness e-signature platforms to create and track applications, store and manage multiple student forms and documents, secure student information, and generate important docs like grant proposals, onboarding forms, and service contracts.
4. Professional Services
Lastly, those who offer professional services can use electronic signature software to create branded documents, send contracts and documents to clients within minutes, collect legally binding e-signatures and payments, secure client information, and integrate with their existing workflows.
4. A more enjoyable, frictionless customer experience
E-signatures don't just improve internal company processes, increase cost savings, and reduce human errors — they also have a positive effect on customer experience, boosting satisfaction and loyalty.
A key takeaway here? Businesses using e-signatures tend to have a higher net promoter score as well.
For one, customers can sign documents with e-signature fields from any device (including mobile and desktop), which adds an extra layer of efficiency and reduces turnaround time.
Another benefit is that all your documents and proposals can be approved from one place.
5. Increase in close rates
In-house data from PandaDoc shows that companies that use e-signatures see up to a 28% increase in their document close rate.
Cutting out the cumbersome process of hand-signing documents, especially when multiple signatures are required, significantly reduces friction in the approval process.
E-signature apps also often allow document creators to add further efficiency-creating features to documents, like embedded payment buttons, which drive close rates up even further.
Also noteworthy: e-signatures also speed up internal approvals.
It can take days to prepare a signed document that requires wet signatures from several different people in an organization before it can be sent out.
E-signatures instantly solve this problem.
Dreamforce, for example, saw an 83% boost in performance for in-house approvals.
6. Positive ROI
According to data published by MSB Docs, companies that end up adopting e-signature solutions save upto 85% on document handling costs.
Data from Adobe also suggests that adoption of e-signature solutions can save you $6 per transaction.
So, why not jump on the e-signature bandwagon?
After all, setting up a software infrastructure which allows employees and clients to use electronic signatures is straightforward and inexpensive.
Apps come with numerous plans for organizations of different sizes (and individuals), and most offer dedicated onboarding support so that transitioning to a paperless workflow doesn't take any longer than necessary.
Cutting down on the cost of paper alone is usually enough for most companies to see a positive return by way of electronic signature solutions.
7. Enhanced security
Countries around the world have been introducing legislation relating to electronic signatures at an ever-increasing rate.
For example, the United States passed The Electronic Signatures in Global and National Commerce Act (also known as the ESIGN Act), and the European Union established eIDAS (electronic IDentification, Authentication, and trust Services).
With the help of these acts, your virtual, e-signed documents have the same level of legality as their traditional hand-drawn counterparts.
Not only that, these electronic documents also have an additional layer of security due to digital audit trails, authentication of recipients, data backups, and electronic signing certificates.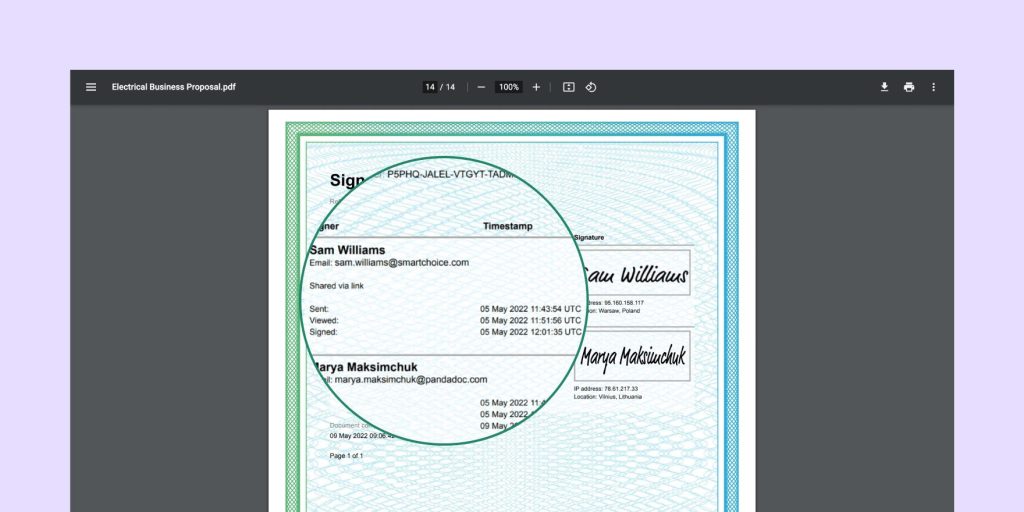 …oh, and did we mention that they're good for the environment?
It will come as no surprise that e-signatures are much better for the environment than pen-and-ink alternatives.
Companies that use paperless apps to e-sign documents have helped reduce paper consumption by hundreds of tons.
Consider just our own footprint here at PandaDoc: In 2022 alone, we ended up saving 17,300 trees from being cut, reduced carbon and greenhouse gas emissions by 13 million lbs, saved 15.5 million gallons of water from being used, and eliminated more than 851k lbs of paper ending up in a landfill!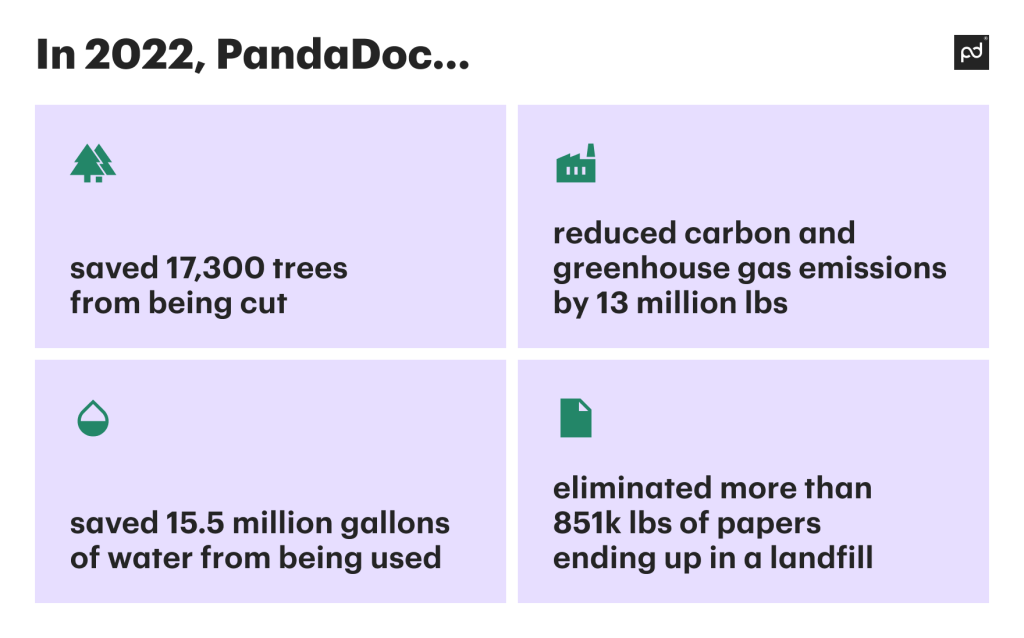 To learn more about what PandaDoc can do for you, schedule your free demo.
Disclaimer
Parties other than PandaDoc may provide products, services, recommendations, or views on PandaDoc's site ("Third Party Materials"). PandaDoc is not responsible for examining or evaluating such Third Party Materials, and does not provide any warranties relating to the Third Party Materials. Links to such Third Party Materials are for your convenience and does not constitute an endorsement of such Third Party Materials.
Originally published July 27, 2020, updated June 20, 2023