PandaDoc for Insurance
Speed up claims, reduce errors, and increase staff efficiency.
What you can do with PandaDoc

Expedite your claims process
PandaDoc helps process claims faster by speeding up document creation and eliminating the roadblocks presented by printing, scanning, and signing documents. Claims adjusters can keep claims moving forward thanks to analytics that detail when a client has viewed, completed, or signed documentation.

Reduce document errors and omissions
PandaDoc automatically pulls customer data from your CRM thanks to an extensive library of integrations. Input fields can be assigned to document creators or recipients and designated as mandatory, ensuring that forms are filled out entirely.

Increase staff efficiency
PandaDoc streamlines the creation of claim documents, quotes, and more thanks to a customizable template library, a drag and drop document editor, and smart fields that guide users through document creation.
Why PandaDoc?
Built-in eSignatures
eSignatures will change the way your adjusters and customers interact with their insurance documents for the better. Our electronic signatures are ESIGN compliant and allow recipients to sign documents from any computer or mobile device without having to print or download an app.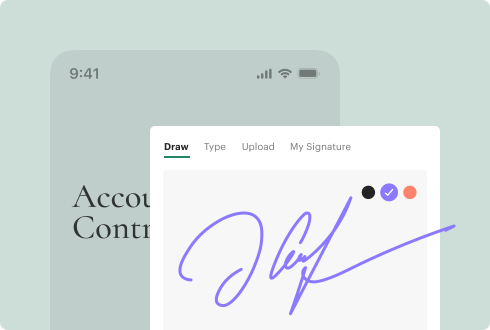 Get up and running quickly
PandaDoc is built to deploy in hours, not months. There's no code to configure or software to download, and users can get up to speed and start using PandaDoc with very little training needed.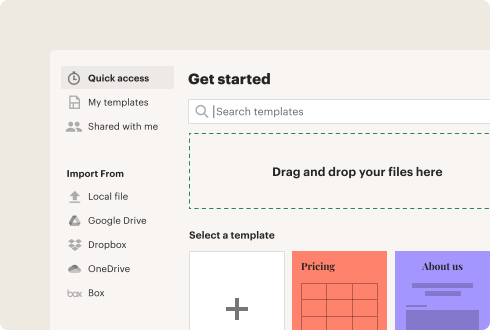 Works with the tools you already use
We've designed PandaDoc to plug right into the CRM, accounting, storage, and support tools your team is already familiar with. If you use a tool that's not part of our integration library, our team can help you build a custom integration with the PandaDoc API.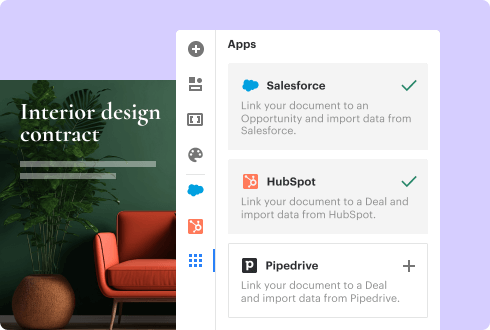 Learn more about industry-specific PandaDoc offerings