PandaDoc for Event Services
Sell, plan, and manage event services more efficiently.
What you can do with PandaDoc

Impress clients with professional proposals
PandaDoc allows you to create proposals with polish and custom branding that will help you impress potential clients. The PandaDoc editor uses a drag and drop interface to make adding custom content, media, and pricing effortless.

Streamline event planning
Planning an event of any size requires dozens of documents. Creating, sending, signing, and keeping track of those documents can be a real headache, especially when you're up against a deadline. With PandaDoc, planning documents can be created up to 80% faster, and everything can be tracked and signed from any computer or mobile device.

Manage events with ease
PandaDoc is a cloud-based document solution that seamlessly allows you to create, sign, pay, and send docs whether you're in the office or on-site at the event. Access documents from anywhere there's an internet connection and allow recipients to sign documents from any computer or mobile device.
Why PandaDoc?
Features without limits
Every PandaDoc subscription includes unlimited documents, templates, and eSignatures for a nominal monthly rate. You'll never have to worry about extra fees for heavy usage during busy seasons.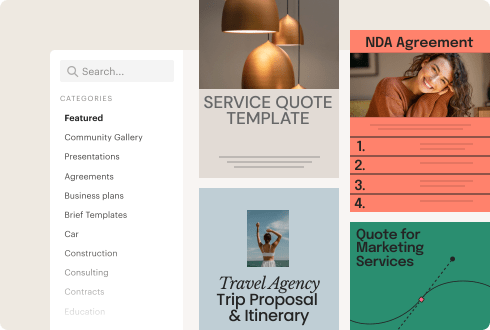 Implementation in days not months
PandaDoc is designed with fast deployment and simplicity in mind. Most companies can start using PandaDoc the day they sign up, and your event staff can use PandaDoc during their event planning and management process after a short training session.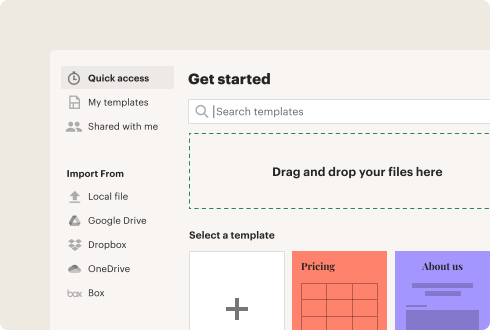 Your customers will love you
PandaDoc turns prospects into customers by removing friction from your document processes. They'll find it easier to receive, sign, and access documents when you start using PandaDoc for their next event.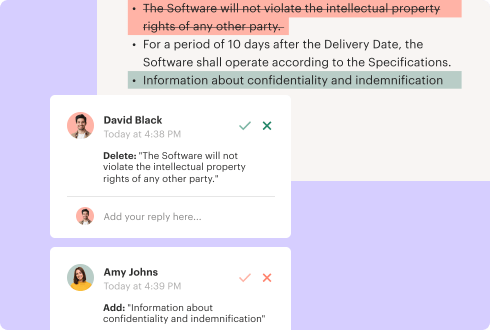 Learn more about industry-specific PandaDoc offerings