PandaDoc for Legal
Accelerate contract review, increase compliance, and streamline documentation.
What you can do with PandaDoc

Expedite the contract process
PandaDoc makes creating, editing, reviewing, and approving contracts faster and easier with custom contract templates, libraries for contract terms and clauses, and built-in commenting to streamline negotiation.

Increase compliance
Compliance is a breeze for sales, marketing, and administrative team members with custom template and content libraries in PandaDoc. Upload approved documents for use in proposals, presentations, and contracts to ensure all documents are 100% compliant.

Centralize documentation
Spend up to 80% less time creating documents thanks to a custom template library, a content library for storing individual clauses and terms, and an intuitive drag and drop document editor.
Why PandaDoc?
Legally binding eSignatures
Bring your organization into the 21st century without sacrificing legalities by leveraging PandaDoc eSignatures. Our eSignatures allow your staff and external recipients to eSign documents from any computer or mobile device. Each signature is paired with an automatically generated audit trail and certificate that ensures signer identity and signature authenticity.
Secure data and documents
We protect your confidential files and user data with one of the world's most sophisticated cloud document platforms, backed by the industry leading AWS cloud. PandaDoc user data is completely encrypted, backed up regularly, and stored tightly to ensure accessibility and security.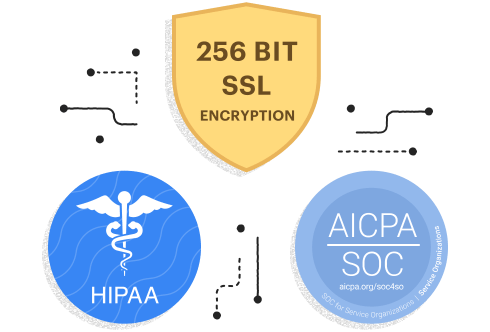 Learn PandaDoc in no time
PandaDoc is designed to reduce the time required for deployment and training. We offer more than twenty out-of-the-box integrations that can be setup in minutes, and most lawyers and paralegals can start creating and sending documents within minutes of their first login.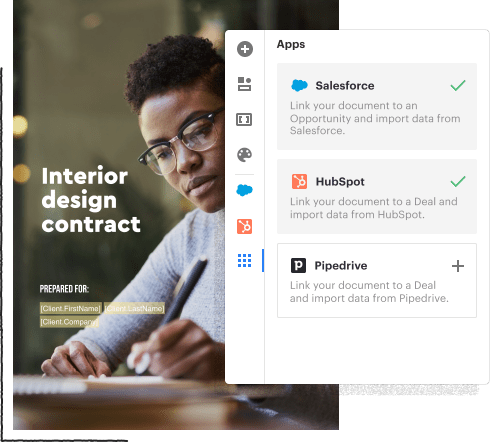 Learn more about industry-specific PandaDoc offerings