PandaDoc for Telecom
Increase your field team's efficiency and improve sales results.
What you can do with PandaDoc

Manage work orders in the field
Create new work orders, view existing ones, make changes on the fly anywhere where there's an internet connection. Documents are instantly updated for all users whenever an edit is made, helping to reduce errors and streamline communications between the field, office staff, and customers.

Increase sales productivity
PandaDoc helps telecom sales reps spend less time creating proposals and more time closing new business. Upload approved proposal and contract templates so that your sales team can use them on any computer in any location. Proposals are easy to customize thanks to the drag and drop PandaDoc editor.

Increase compliance and eliminate errors
By creating and uploading approved templates for critical documents, you can eliminate proposals that don't match branding standards, work orders with missing information or improper formatting, and contracts with missing legal terms or customer information.
Why PandaDoc?
A solution for sales, office staff, and field employees
PandaDoc improves document processes for all employees, whether they service customers in the field, close new business, or manage operations from the home office.
Turn your documents into positive customer experiences
Your customers will appreciate digital documents that work flawlessly on all of their devices, allow them to eSign without downloading any apps or software, and effortlessly ask questions with built-in commenting threads right within the document.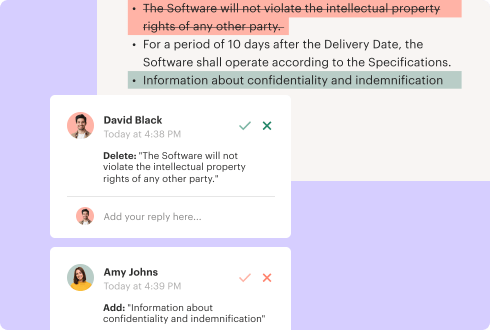 Plugs into your existing tools
PandaDoc integrates with dozens of today's most popular business software products, including CRMs, accounting software, cloud storage, and customer service portals. These integrations make it possible to benefit from the power of PandaDoc while working inside the tools you've already invested in.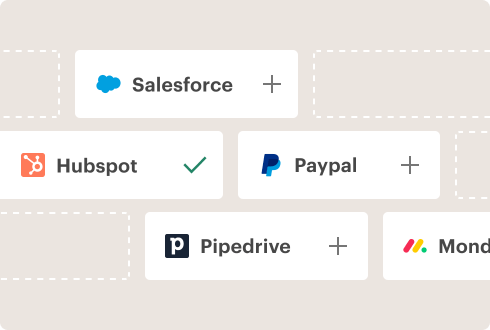 Faster closing
Companies that use PandaDoc close more business in less time than companies who don't. PandaDoc allows you to create beautiful, customized proposals in minutes, helping your offering stand out versus your competitors. Our features are designed to create a faster sales process without sacrificing quality or attention to detail. Content libraries, collaboration tools, and built-in electronic signatures and payment processing all come together to help you win. Our clients have consistently reported on average: 30% increase in close rates, 50% reduction in time per document created, 15% increase in value per deal, and 100% accuracy.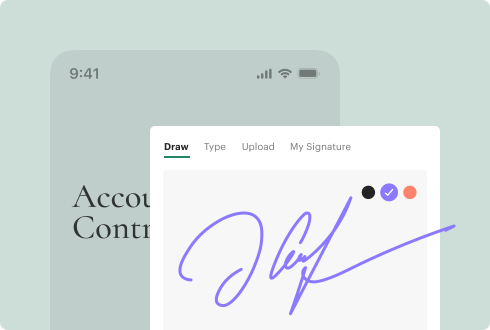 Learn more about industry-specific PandaDoc offerings