PandaDoc for Marketing & Advertising
Plan campaigns, document strategy, and report results.
What you can do with PandaDoc

Streamline campaign planning
Strategy, channel managers, product teams, and analysts no longer have to struggle with emails and meetings to plan new marketing campaigns. With PandaDoc, the entire team can organize, strategize, and document in a single space that's accessible from anywhere and makes collaboration easy.

Improve strategy documentation
Brand, product, and campaign strategy requires extensive documentation, which can take dozens of hours to create and be unwieldy to interact with or navigate upon completion. PandaDoc streamlines the creation of strategy documentation via a drag and drop document editor and customizable templates. Completed documentation is easy to locate within PandaDoc or your integrated cloud storage solution, and is simple to navigate thanks to user friendly design and interactive table of contents.

Enhance performance reporting and feedback
PandaDoc makes it faster and easier to build detailed campaign reports including media samples and data tables. Use the reports as a visual aid during performance meetings or send them to stakeholders for review and provide feedback right next to the document.
Why PandaDoc?
Get up and running quickly
PandaDoc is built to roll out throughout your organization significantly faster than most tools with a lower upfront cost. PandaDoc menus, dashboards, and the PandaDoc editor are a breeze to use, meaning there's very little training required before your marketing and advertising teams can start using the platform.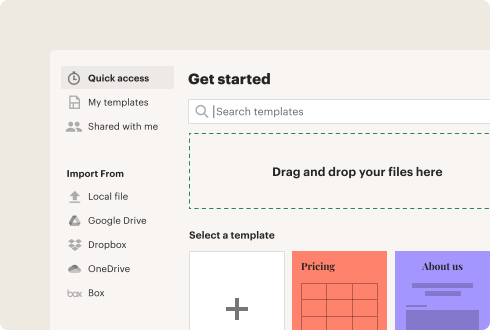 Improve legal review processes
Sending Word documents or PDFs to your legal team for approval often leads to long waits and delayed campaign launches. PandaDoc allows you to keep tabs on your creative once you've sent it for review and you'll receive a notification when it's opened and viewed. If legal has comments or questions, they can leave them in the commenting section built into the PandaDoc document viewer, allowing you to communicate back and forth without resorting to lengthy emails or meetings.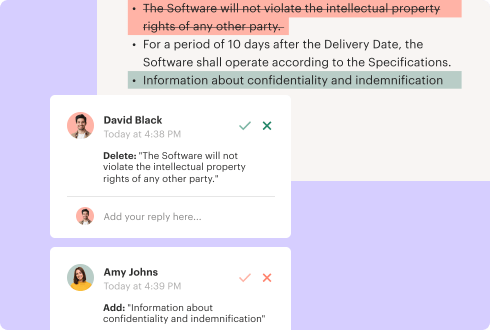 IT loves PandaDoc
Your IT team will thank you for choosing PandaDoc. Our platform keeps technical resource requirements at a minimum, integrates with more than 20 of today's most popular business tools, and leverages Amazon's AWS cloud to provide industry-leading document security.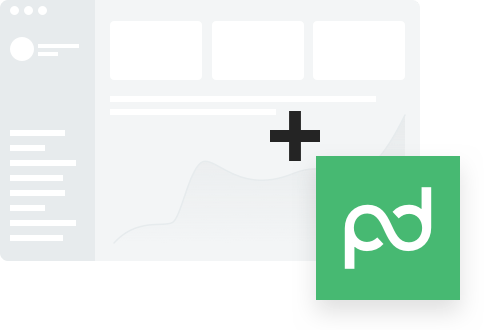 Learn more about industry-specific PandaDoc offerings