When you run a business, you are always on the lookout for every possible opportunity to cut costs, increase efficiency, and save time and resources.
In this climate, knowing how to stay on top of the costs, i.e., reduce them as much as possible, is more critical than ever.
In 2021, many business practices are conducted in virtual format amid COVID-19, and it feels like the way we do business is changed for good. But how does going paperless fit into this narrative?
Going paperless helps businesses save resources in every way possible. When you think about it, the one thing that seems to impact productivity continuously is paper.
All the printing, scanning, signing, and mailing of paper documents drastically slows down processes, creates bottlenecks, and isn't very environmentally friendly.
Daunting statistics
Companies that rely on paper produce 26 million tons of landfill waste every year accounts eFileCabinet and adds that an average office worker uses 10,000 sheets of paper each year.
As is listed on the same website, "the United States alone cuts down approximately 68 million trees every year just to make paper and paper products, with 45% of paper printed in offices ending up in the trash at the end of the day".
Commercial deforestation accounts for 15% of global warming. One simple way we can contribute to combating this problem and saving the forests is to reduce our paper usage.
Fortunately, thanks to digital transformation initiatives, businesses can create better experiences for customers while creating new opportunities and efficiencies.
Going paperless: How to do it effortlessly?
The process of transitioning to paperless office solutions can be pretty complicated and drag for a while. Still, with the help of paperless apps taking the digital industry by storm, things can be much easier.
The apps listed below will allow you to tackle some of the areas of your business where you still use paper and digitalize quicker than you ever thought possible!
The methodology used to source the app data
With the idea of delivering as objective an overview as possible, we went over 30 different paperless apps to find the best, most reliable ones. All testing was done on both Android and iOS devices.
The goal of this testing was to understand:
The scope of the app data
How it connects to the participants in real-time
Its benefits on the overall business workflow
We sourced information on the paperless apps reviewed by scanning the apps' websites, going through user-review websites, and trying out free trials of each app we have tested.
Upon grouping all information, we have selected the nine options that, from our point of view, make the best apps for paperless businesses.
01. PandaDoc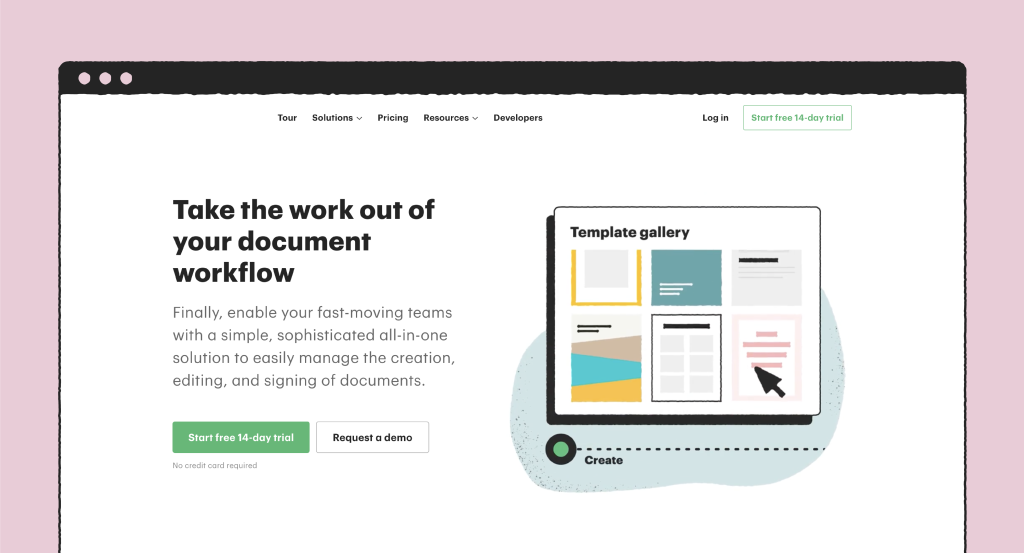 TrustRadius Rating: 8.7/10
Ease of Use: 9.8/10
Functionality: 9.9/10
Support Options: Phone, live chat, email, forum/community, FAQ/knowledgebase, social media, video tutorials/webinars.
Mobile Application: Apple iOS, Android
Free Trial: Yes. 14 days + Freemium version
User pain point: Sales and marketing teams spend too much time creating numerous proposals/contracts/etc. on an everyday basis, keeping clients wait, prolonging the process of closure and lose money in the process.
App Solution: PandaDoc helps automate this process via its cloud-based document management software.
It helps teams create proposals, quotes, human resources documents, contracts, etc. precisely and efficiently, making the closing process much faster and easier – while saving you money.
On top of that, thanks to its e-signature solution, all documents are signed within seconds upon reception, making the whole process almost effortless. You can, at the same time, collect payments from clients, cultivating a more organized and automated workflow .
Software specifics
PandaDoc is document automation software that makes the transition to a paperless organization painless and error-free.
The software offers a comprehensive document solution that lets you create, send, eSign, store, and manage limitless docs easily, all for an affordable price.
This is a phenomenal option for everyone looking to get secure esignatures on new proposals and other documentation. Having reliable e-signature software under your belt eliminates the lengthy process of asking your customers to print, scan documents, and return the scanned documents to you.
PandaDoc is an excellent tool for businesses that frequently send turnkey proposals. To enable quick personalization, you can automatically import data from your CRM, potentially saving you a lot of time and reducing common errors, such as forgetting to update clients' details on an important proposal.
PandaDoc notifies you when the person opens the document and tracks their time on it, informing you which parts people are paying attention to. You can edit the document if needed and revisit old bids as well.
Key limitation: Contract metadata isn't preserved, inflexible workflows, no advanced features for legal teams in a Free Plan.
02. LiveNotary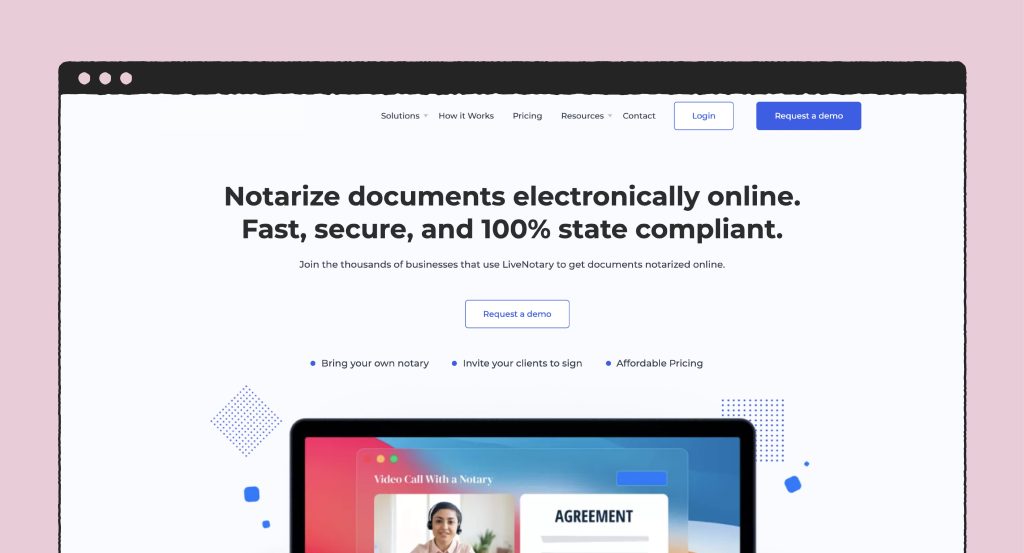 TrustRadius Rating: No score available
Ease of Use: 8.9/10
Functionality: 9.3/10
Support Options: FAQ, phone number, contact form, email, LiveNotery University
Mobile Application: Apple iOS
Free Trial: No.
User pain point: Countless trips to the bank for notary purposes are a long, repetitive process and often a huge burden for the clients. One-on-one notary services are limited to just one city/state your business is registered in.
App Solution: LiveNotary helps complete notary businesses virtually (which has proven very useful during COVID-19 when in-person notary service wasn't possible), while expanding it all over the country, not just one city/state.
It eliminates trips to the bank and keeps business costs down as there are no travels to locations to notarize documents.
Software specifics
LiveNotary has revolutionized notary services, introducing a 24/7 notary business model to the corporate world, performing seamless, secure transactions in a flash. The tool has good UX/UI and intuitive functionality, and it is easy to use even by the most technologically challenged.
LiveNotary can perform any notarization as long as it is legal for online notarization in the state where the notary is commissioned. Some documents, such as court documents, birth and death certificates, and similar often require in-person notarizations or qualified witnesses.
LiveNotary has a nationwide network of experienced commissioned notaries giving clients 24/7 access to the platform's full functionality.
With this platform, you get a personal paralegal, attorney, or title closing agent to talk to about your pending situation.
You can also get an agent that will help you with any government-related services, mortgage-related services, remote online notarization for legal firms, insurance companies, or banking. This is a great paperless solution during COVID-19.
The platform offers multi-tiered pricing to fit any budget, but it doesn't offer a free trial. You have the option of using LiveNotary one time or signing up for a business plan or the enterprise plan to get additional services and volume discounts.
LiveNotary has recently released a LiveNotary 2.0.
Key limitation: The notary cannot be paid by credit card for the entire transaction, all signers have to have an account.
03. Evernote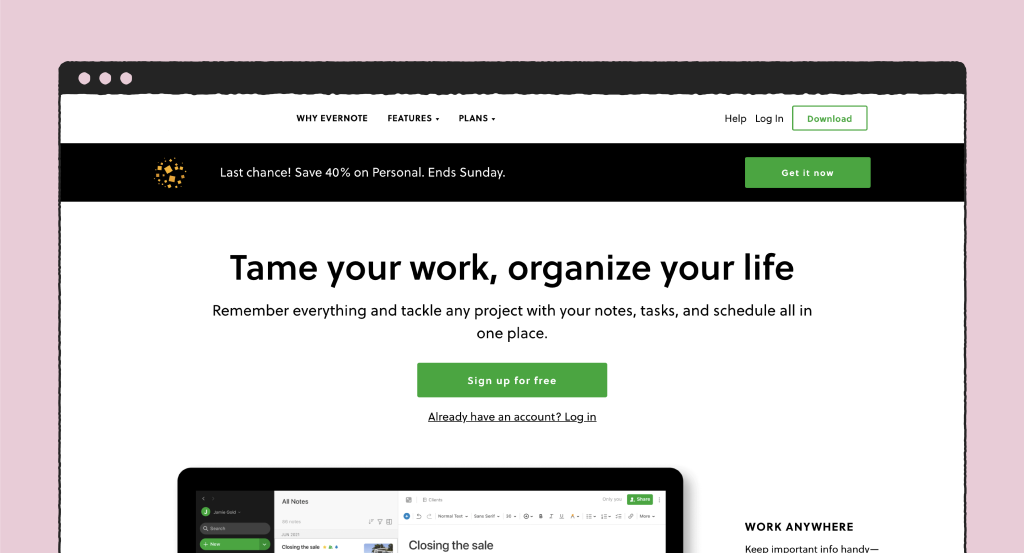 TrustRadius Rating: 8.4/10
Ease of Use: 7.8/10
Functionality: 8.9/10
Support Options: Help & learning section, discussion forums, contact sheet support upon login
Mobile Application: Yes. Works on the majority of operating system platforms
Free Trial: Freemium version available
User pain point: The 21st century dictates an almost impossible schedule to stick to – both personally and business-wise. It's getting harder and harder to keep tabs on everything that needs to be done in a day/week/month, especially for businesses trying to establish themselves.
App Solution: Evernote is accessible from anywhere and it helps organize every aspect of a person's life – whether it be for work, hobbies, recreation, personal improvement, travel, exercise, etc.
It will help with quick storage of interesting things you come across, for making a productive week plan, writing new ideas to implement in your business, important statements while reading a business proposal, making a timetable, writing code snippets to share with your colleagues, and so much more. All data can be synced with your other devices.
Offering plenty of features for the organization with folders, tags, share (with others) functions, Evernote will help you organize in the best way.
Software specifics
Evernote is designed for note-taking and archiving.
It lets you create a personal space with "notes" being everything from a piece of formatted text and photographs to an entire webpage or webpage excerpt, a voice memo, or a handwritten "ink" note. It integrates with various apps, including Google Drive, Gmail, Outlook, Slack, MS Teams, and Zapier.
A great feature of Evernote is that it offers both online and offline synchronization and backup services. Your stored notes can have file attachments and be sorted into folders that are then tagged, annotated, given comments, edited, searched, and exported as part of a notebook.
Evernote supports many operating system platforms, including iOS, OS X, Chrome OS, Android, Windows Phone, Microsoft Windows, BlackBerry, and WebOS.
Going paperless with Evernote is made easy with the fact it is used in over 25 languages daily.
Key limitation: No batch editing on mobile, two-factor authentication, no OCR, old-style web interface, picture privacy, list organizing is challenging/problematic, limited to only two devices that can be synced.
04. Invoicely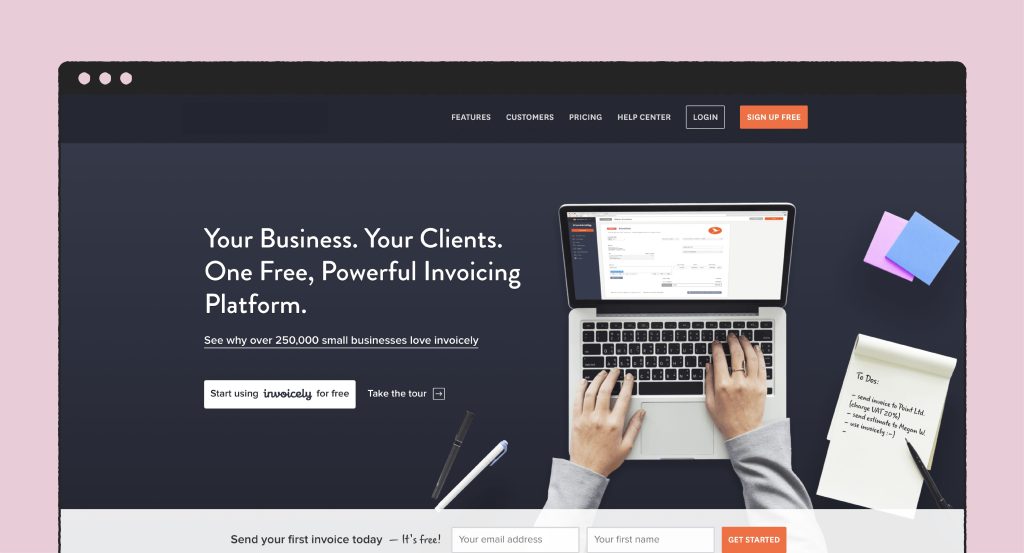 TrustRadius Rating: No score available
Ease of Use: 8/10
Functionality: 8.1/10
Support Options: Contact sheet support, knowledge base,
Mobile Application: Yes. Apple and Android
Free Trial: Freemium version available
User pain point: Keeping track of the invoices, i.e., whether they'd been sent on time, paid, properly filed, proofread, etc. is a strain on every business, especially a small one in the making.
App Solution: Invoicely helps (small) businesses get paid faster than using standard invoices. It is effortless to check when the customer pays – and if they haven't, Invoicely reminders are there to sort things out. The software keeps track of the invoices been sent to people, so you don't have to.
Software specifics
Invoicely (formerly Invoiceable) is a SaaS-based software system letting you send and accept invoices from clients while managing and tracking earnings, expenses, and activity logs in its free plan.
The tool's intuitive design makes it simple to understand what's going on with your business's finances. To help users track their business finances, Invoicely generates dynamically generated expense reports, income, and expenditure summaries, as well as monthly and yearly statements.
An activity logging is generated, too, so users can view invoicing, billing, and payment events. Invoicely also allows users to track time and expenses associated with tasks (e.g., mileage, hotel costs, etc.).
A paid plan enables users to send out branded invoices, adjusting every segment of the control panel, log-in screens, and statements to help you meet any business-standard. Invoicely allows all currencies for payment, as well as online transactions. Payment gateway integrations include Paypal, Authorize.Net, Stripe, and mollie.

Another excellent, hassle-free invoicing solution comes from PandaDoc kitchen. Panda's online payment processing is designed for all types of organizations – from online businesses and eCommerce retailers to multinational corporations.
It is a convenient solution that allows instant credit card payments and gets you deals signed and paid for on the same day. With PandaDoc, the average payment time is reduced to 2 days.
Key limitation: No standard VAT and tax rates for the EU, not many world languages, targetted at premium users, challenging customization of forms, a difficult-to-use interface, confusing invoice editing steps.
05. Adobe Scan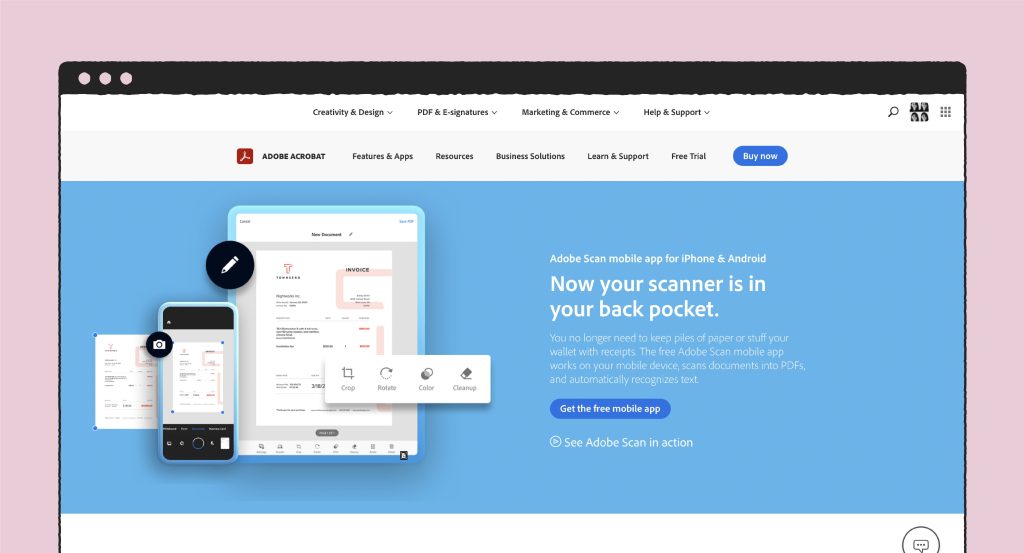 TrustRadius Rating: No score available
Ease of Use: 8.5/10
Functionality: 8.7/10
Support Options: Comprehensive help & support center, live chat, learning resources
Mobile Application: Yes. Apple and Android
Free Trial: Yes
User pain point: Smudgy and imprecise scans of photos, documents, business cards, whiteboards, and other material? Too much paper wasted, chaotic schedules, and way too many steps to complete for a simple transfer? We've all been there.
App Solution: Adobe Scan is a powerful portable scanner that lets you snap multiple printed documents in multiple modes, including Auto Color, Original Photo, Grayscale, or Whiteboard.
It recognizes text automatically (OCR) and gives you the option to reorder your scans, rename them, crop them, and rotate them. You can turn any scan you make into a PDF.
Software specifics
Adobe Scan is an excellent app with high-level functionality, excellent at capturing documents like rebate forms, tax documents, and the occasional business card.
It is a lighter scanning option than some other powerful apps, and it can export only PDFs. But, due to its simplicity, it is effortless to use, and its scans look impeccable.
Adobe's powerful OCR is pretty impressive; it recognizes text quickly and accurately and converts it into a digital document within seconds.
Every scan you make is automatically stored on Adobe Document Cloud, so everything you scan is accessible from any mobile device, tablet, or computer at any given moment.
The tool's dedicated scanning modes allow you to fill out forms right on your device and add new contacts from business cards.
The biggest drawback is that you can't unleash its full potential unless you sign up. Also, you can't edit documents without a Creative Cloud subscription.
Key limitation: No local docs storage, no direct support for platforms like Drive or Dropbox, requires an account to set up, document editing locked unless subscribed to Creative Cloud.
06. Expensify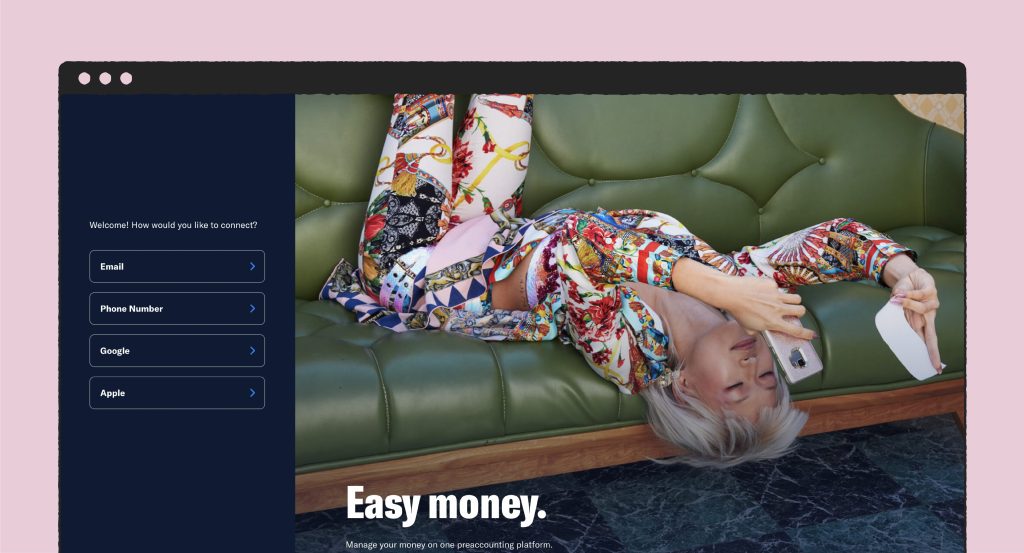 TrustRadius Rating: 8.6/10
Ease of Use: 7/10
Functionality: 8.6/10
Support Options: Phone, live chat, forum/community, FAQ/knowledgebase, video tutorials/webinar
Mobile Application: Yes. Apple iOS, Android, Mobile Web
Free Trial: Yes. A free trial for up to six weeks + Freemium version
User pain point: Tracking everyone's multiple-purpose expenses within a company along with the time spent at the worksite, is a nerve-wracking job.
Calculating and comparing expense claims daily, then taking the time to process and send them is a time-consuming task and often drags jobs for longer than they should take.
App Solution: Expensify enables you to send expense claims as immediately as you arrive from a job visit, and get reimbursed as soon as possible. It saves you time by accurately entering your expenses and reviewing your direct report's expenses reports.
By collecting my receipts quickly, the system saves you plenty of time that can be invested in a new project planning, or similar. Expensify turns creating an expense report from a 30 min-hour job to less than a minute task.
Software specifics
Expensify is an expense tracking app that helps businesses improve their back-office by simplifying their pre-accounting. From unlimited receipt scanning and profit tracking to next-day reimbursement, Expensify positions itself as a paperless app that fully automates your pre-accounting system in a few steps.
This cloud accounting software automatically records your spending, making sure you don't miss any receipts. It tracks all of your receipts and manages expenses on the go, which means you can get reimbursed faster.
Expensify enables users to manage expenses, send invoices, pay bills, and book travel. It supports:
Unlimited receipt scanning: Take a photo of any receipt, and you'll have all details captured thanks to Expensify's SmartScan technology. Likewise, the Expensify Card can be used to replace receipts.
The Expensify Card: To automate expenses, just swipe the Expensify card.
Expense management: Expensify codes and submits business-related expenditures for approval, next-day reimbursement, and automatic sync with accounting software.
Bill payment: Expensify summarizes details from vendor bills for automatic approval and payment.
Invoicing: Expensify allows you to create and send invoices while collecting payments and automatically syncing to accounting software.
Travel booking: Concierge books flights, hotels, and cars for the user via Expensify chat.
Take a picture of any receipt, and the app will categorize and code it. As a bonus, there's a profit and GPS tracking tool, too.
Key limitation: Confusing process of adding a report, it is challenging to add expenses manually, SmartScanning unclear.
07. Dropbox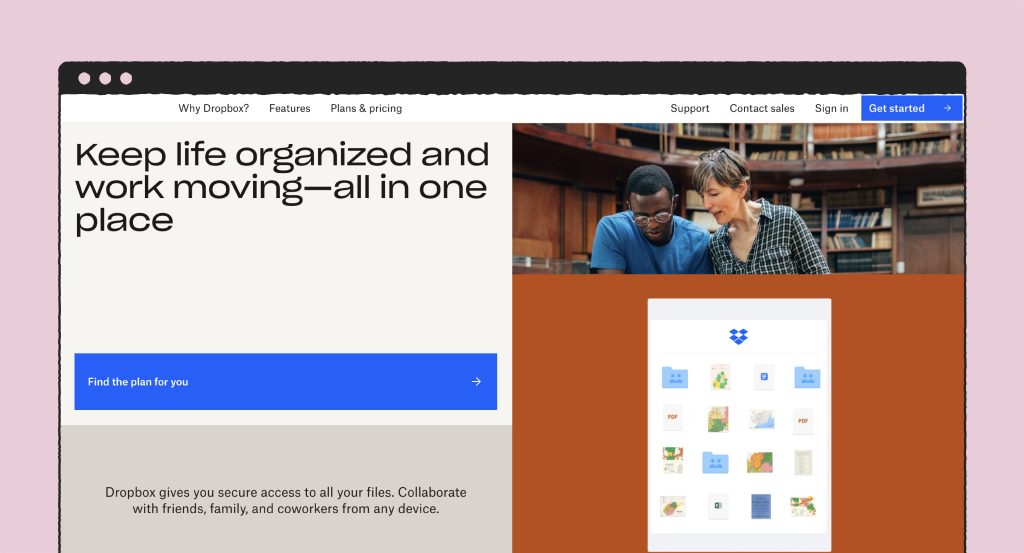 TrustRadius Rating: 8.3/10
Ease of Use: 8.5/10
Functionality: 8.8/10
Support Options: Email, live chat, phone number
Mobile Application: Yes
Free Trial: Yes, for every plan
User pain point: Overloaded physical document storages are a common problem these days, especially for those running a business.
Filing, editing, and re-editing documents is a time-consuming process, especially for large teams. Making multiple copies when you want documents shared among coworkers wastes paper, time, and money. Plus, they cannot be shared with colleagues if there's no one at the office.
Also, the problem with physical documents is that they can get easily lost among disorganized piles of similar files. Keeping physical files in offices isn't secure enough.
App Solution: Dropbox enables easy and quick file storage and transfers among as many people as needed. Its instant uploads from any device remain on the cloud storage forever, enabling URL document share at any time.
In case a document is lost, tracking a URL is enough for a re-download.
Dropbox is a secure way of storing system backups and project backups, it allows file locking, always keeping you on the safe side of things.
Everything is editable in real-time, saving you precious time and money on countless paper/printed edits.
Software specifics
Dropbox is an incredibly helpful app, a true delight for paperless work. It is a virtual and paper-free filing cabinet of sorts, storing, managing, and sharing all of your important documents in one cloud storage.
Its availability across devices means you will always have access to the documents you store there.
The service comes for free for up to a generous 2GB of files. If you want additional space, it is available for purchase. As a cloud-based repository, Dropbox allows storage for all ongoing projects and enables collaboration by multiple users.
It allows easy sharing of large files with people within and outside the organization, making it an excellent tool for small and big businesses, contractors, and freelancers alike. In addition, Dropbox integrates with PandaDoc perfectly, giving it a more significant advantage on the market.

Syncing your PandaDoc data across your Dropbox account will enable you to:
Easily connect PandaDoc and Dropbox to access all company's documents and send them out eSignatures within minutes.
Manage and reuse PandaDoc documents on Dropbox by turning Dropbox documents into reusable templates that your entire team can use.
Send and collect eSignatures in your Dropbox account, with PandaDoc allowing relevant collateral, appendixes, and product specs to be pulled from Dropbox and used whenever they are required.
As a user, this integration gives you a superior approach to managing proposals, client deliverables, and legally binding eSignatures on documents.
Key limitation: Costly pricing, too many transactional day-to-day updates, limited storage for free users, challenging collaboration between external and internal teams, lacks of flexibility in organizing files and folders, the interface is not too intuitive, takes too much space on HD.
08. CamCard
TrustRadius Rating: 8.4/10
Ease of Use: 8.2/10
Functionality: 8/10
Support Options: FAQ, email
Mobile Application: Yes. Apple iOS, Android
Free Trial: Available upon registration
User pain point: Spending money and other resources on a business card design, print, and distribution. Always missing one when you most need it. Risking it ends up in the trash because people no longer keep business cards around, despite wanting to stay in touch with you.
App Solution: CamCard lets you exchange contact information with your prospective clients within seconds without cluttering their wallets.
Plus, with CamCard, you can easily type in additional information with your virtual business card – no physical pen (which nobody carries around anymore) required. A CamCard is always at your client's immediate reach – in their phone.
Software specifics
Days of sharing business cards on paper are over; with apps like CamCard, we are looking at an entirely new way of exchanging business contact information among us and the easiest way to go paperless in at least one segment of your business.
CamCard is a virtual Rolodex for as many business cards as you'd like to store using an iOS or Android app. It is effortless to use, as all you've got to do is take a photo of a business card, and it extracts information like the company name, email address, job title, and phone number to add to your contact list.
CamCard allows you to add notes next to the scanned business cards, set reminders, do quick searches, tag, share cards, do multiple card scanning that gets automatically sorted and stored, and so much more.
Everything is easily editable, in a few taps with the zoom-in effect animating very smoothly. All your contacts are stored in the cloud and on your phone, synched across smartphones, tablets, and the web app in real-time, making them available 24/7.
If you want to skip paper cards altogether, you can create your own e-card and exchange it with other CamCard users.
Using the free version of CamCard, you can scan up to 500 cards. At the same time, the premium account gets you an unlimited number of scans.
It also enables you to export contact information from the scanned cards to Google Contacts, Salesforce, or Outlook. It also removes ads.CamCard is the perfect fit for modern people on the go, entrepreneurs, business developers or marketing experts, salespeople, and everyone else.
Key limitation: OCR is inaccurate and needs manual editing, unreliable scans, struggles with complex graphics on business cards, makes spelling mistakes, photos can be blurry and take a long time to load, not too many integrations, the scanner doesn't always recognize items from the card.
09. BetterProposals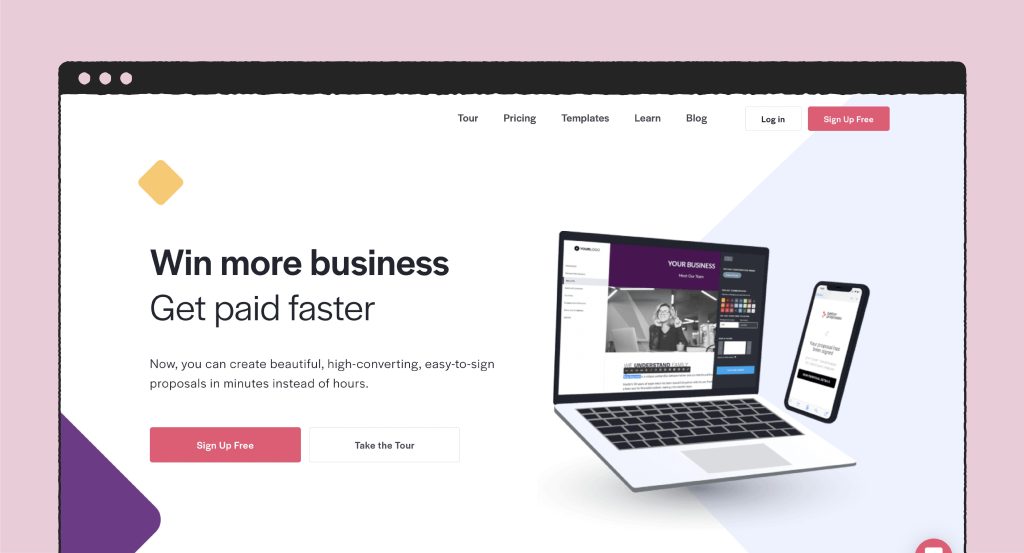 TrustRadius Rating: No score available
Ease of Use: 8.5/10
Functionality: 8.2/10
Support Options: Live chat, contact sheet, info page
Mobile Application: No
Free Trial: Yes
User pain point: Taking clients from proposal to signing the contract often feels like too many steps that waste time and money, and usually read too tiring on the client.
Proposals that have already been sent cannot be retracted for edits if needed, which additionally wastes resources.
App Solution: BetterProposals makes creating top-notch proposals easy, accurate and fast while tracking the customer interaction with your proposal.
All proposals are editable-on-the-fly after they've been sent and come attached to a wow factor of sending a proposal through your own link and my email domain. BetterProposal templates let you provide a lot of information in a simple yet profound way.
Software specifics
BetterProposals gives you all the tools you need to create a professionally-looking proposal easily and win the job as quickly as possible.
It features all the core elements of a robust proposal creation software: good automation, team collaboration, sleek templates, interaction tracking, and many integrations.
As BetterProposals comes with a built-in tracking system, you know exactly when your proposals are opened, forwarded, and downloaded, which helps you follow up in an appropriate time frame.
Clients can sign your proposals online with the esign option, significantly improving business interactions and closing deals.
Better Proposals features the option of customized templates, allowing organizations to design a proposal with their brandings such as company colors, logo, specific fonts, domain, and more. They can remove and add any content they need, as well.
Proposals created with this tool allow image inserting at full width, neatly wrapped around text or as a part of the text, as well as embed videos from YouTube, Vimeo, or Wistia to command more attention to proposals.
Additional functionality of Better Proposals includes an HTML code editor for further proposal customization, a content library, auto-save, and a 'merge tags' feature to pull in client-specific information and reduce the chance of mistakes.
Although it can be used by clients who prefer a web proposal with a 'pages' layout, Better Proposals is best for small businesses and freelancers with infrequent proposal needs that can take advantage of the Pay-As-You-Go Plan.
Being one of the most popular software solutions for creating apps, PandaDoc enjoys the trust of its users but it's often compared with BetterProposals in terms of its feature diversity and functionality.
According to G2, when assessing the two solutions, reviewers found PandaDoc easier to use, set up, and administer. Reviewers also loved how efficient Panda is in capturing information, and sharing proposals, and preferred doing business with PandaDoc overall.
Key limitation: Some integrations reserved for higher plans, unsatisfactory customer service, PDF export of proposals doesn't work correctly, text editor weak and bugging with spacing and copy/pasting text from another source, multiple users can't leverage one account.
Embrace the joy of paperless
As society advances in the digital renaissance and remote work becomes more prevalent due to coronavirus, an increased number of people are turning their pantries into a home workspace, looking to create a safe environment for work.
However, a very small group still has printers, scanners, filing cabinets, and another office tech at home. With that in mind, it is more important than ever to ditch paper and digitalize, as your primary goal should be to ensure an instant and seamless workflow for your employees and contractors.
And, guess what? With the apps like the ones we've listed, you'll have no trouble going paperless, soon!
Whether you like the digital, paperless era or not, one thing is sure – a paperless office will benefit the environment, but it will also help you streamline operations and reduce expenses.