Simplify document workflows for educational institutions with eSignatures
Learn how e-signature and document creation tools from PandaDoc can help your school reduce paperwork and streamline document workflows. Try an electronic signature for college students and teachers. Learn how esignature solutions can speed up student enrollment.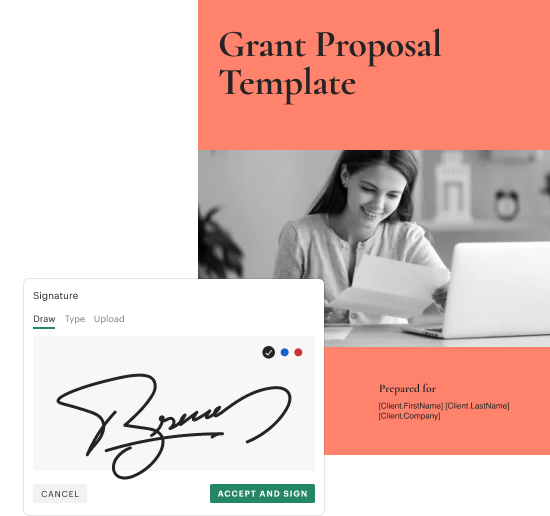 Performance for pros
Here's a closer look at how educational institutions using PandaDoc transformed their workflow. (Updated: October 2020.)
to create and send docs

1 min

average time before doc was signed

16 min

of documents created using templates

100%
Affordable tools + paperless processes
Faster application process
From issuing new student applications to processing and updating existing student records, PandaDoc makes it easy for students and parents to e-sign and submit information to your team.
Easy digital archiving
The education sector is notorious for the time-consuming paperwork. With PandaDoc, you can easily archive student information in a searchable format for fast and easy tracking.
Better templates and forms
Digitizing student loan and financial aid applications, registration packages, and other forms make it easier than ever for administrators to process huge quantities of information.
Documents and forms to match your use case
Electronic forms can help administrators eliminate transcriptions and accidental typos. Here are a few forms to help you get started.
Process bottlenecks are now a thing of the past with all employees efficiently functioning with PandaDoc. HR and other District departments benefit from time saved by replacing manual data entry, filing, and mailing with PandaDoc.
Real-time management for your documents
Systems and roles are always changing. PandaDoc helps your team keep track of your documents throughout their entire lifecycle while respecting government regulations around data security and privacy.
Stay efficient
Whether you're dealing with budget cuts, staff retention, or a huge influx of documents, PandaDoc can help you operate efficiently while keeping costs low. Our document creation tools are unique and can replace e-signature solutions like DocuSign, helping you lower costs as you change your workflow.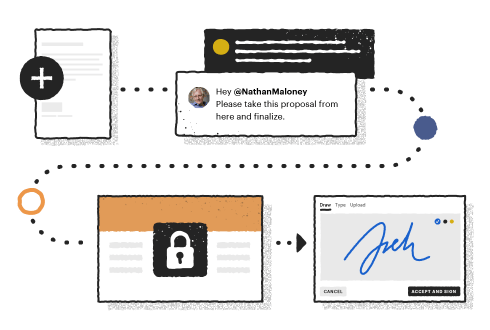 Remove obstacles
Are parents, students, and vendors having trouble handling your documents? With PandaDoc, all documents can be accessed from any computer, tablet, or smartphone (iOS or Android). In many cases, you can even eliminate faxing and snail mail by providing secure links to key documents with our sharing tools.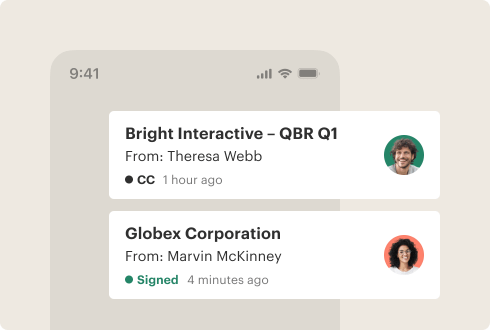 Stay compliant
Between guidelines set out by the Department of Education, as well as regulations at the state or local level, it can be difficult to adapt new technology while maintaining data compliance. PandaDoc offers a secure environment with technology solutions that educators know and trust. Improve your operations while continuing to operate above board.
We use PandaDoc for everything you can possibly imagine. If you have any form that you need to send out, route anywhere, be completed, and sent back – it works well with PandaDoc every time.

hours saved per week

15

time it took to go paperless

< 1 year

templates used in PandaDoc

65+