PandaDoc for Zoom
The PandaDoc and Zoom integration offers a seamless, hands-on, and personal signing experience for prospects and customers.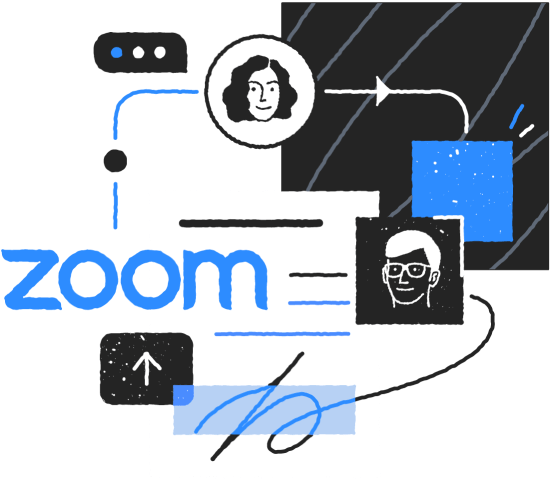 Combine Zoom's reliable and innovative video technology with PandaDoc's robust document automation to close deals faster by shortening the sales cycle.
Turn prospects into customers in a single meeting
Close deals instantly without the need to send pesky reminder messages or email back and forth answering additional questions or concerns.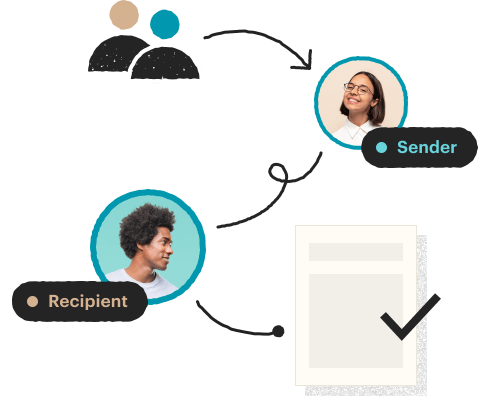 Simplify your workflow by presenting documents during your Zoom meetings
Provide better service, consult your prospects, and convert them into customers more quickly and efficiently. Spend less time wondering if your emails are getting lost and spend more time closing deals.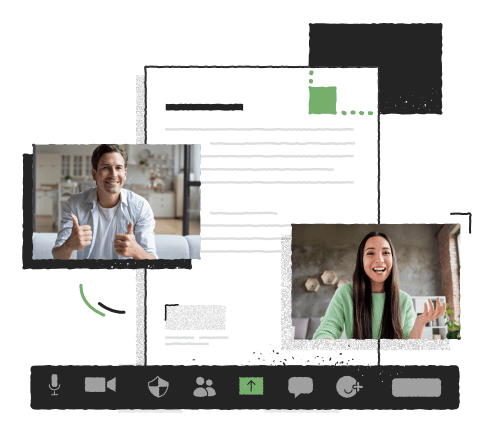 Avoid uncertainty by signing documents together in real-time
Why schedule extra meetings when you can close deals instantly? PandaDoc for Zoom allows you to assist prospects with questions they may ask as they sign the document.
Who uses PandaDoc for Zoom?

Just about everyone
Zoom allows family, friends, and colleagues to connect virtually. The PandaDoc for Zoom integration will allow you to make the selling-via-Zoom experience more seamless. This integration eliminates the endless back and forth and allows you to answer prospects' questions and assist them throughout the entire signing process.