In contract negotiation, the term "redlining" (sometimes called blacklining) commonly refers to the editing and negotiation process during document and business contract management.
In this stage, contributors negotiate any contract changes while working together before annotating changes with terms that should be updated before the contract is signed.
In this article, we'll take a closer look at contract redlining and how to do it effectively using modern tools.
Why redlining matters
Document redlining is incredibly important because it helps to ensure accuracy in documents and avoid miscommunication.
The last thing either party wants is for the wrong information or terms to be included or for a key detail to be missed.
Redlining allows you to keep track of any changes that have been made so that everyone has access to the most up-to-date version of a document and can easily spot any discrepancies or errors.
It also provides a record that can be used for reference if there are any disagreements about what was said or agreed upon during meetings or discussions.
Historically, a redlining period would be followed by a period where contracts were updated and new versions were furnished.
However, with the use of modern tools, it is now possible to eliminate the interval between negotiations by conducting redlining and contract updates in real time.
When should you redline?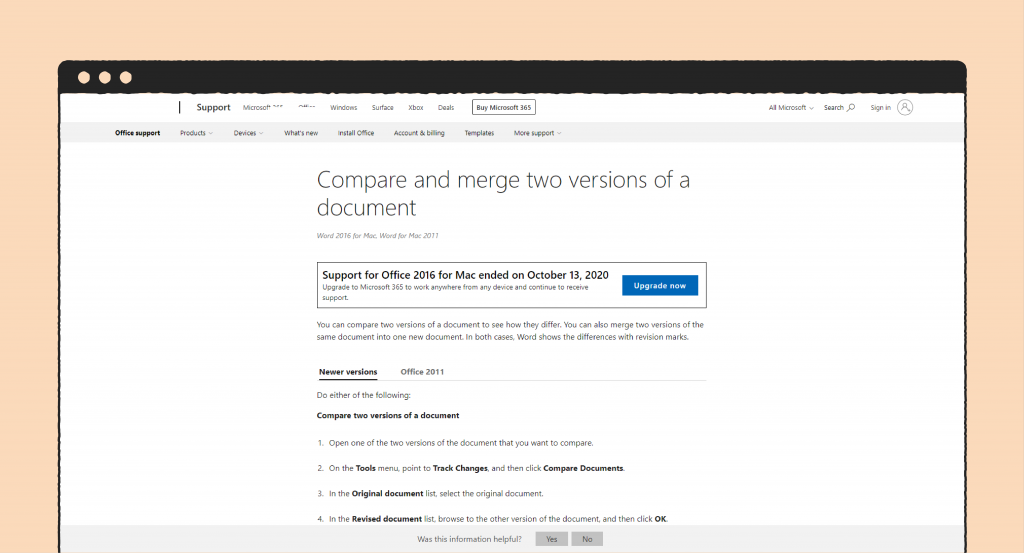 Document redlining is ideal when two or more people need a diplomatic approach to collaborate on the review, negotiation and/or drafting of a document or contract.
During the early stages of the contract management lifecycle, contract negotiations will typically involve some form of redlining as each party scrutinizes legal terms and business terms to agree on the contract provisions.
Similarly, decision-makers and project stakeholders higher up the chain of command may use redlining as a way of indicating desired changes before a contract moves forward.
Redlining software (or software that offers redlining features) can help you avoid using red pens to create strikethrough text and other stray marks that then have to be deciphered by opposing counsel before a counteroffer can be made.
Common redlining challenges
Redlining is a complicated, logistical back-and-forth process. As such, the process comes with its own set of challenges and difficulties that can befuddle collaborators.
Failing to handle these issues effectively can create problems and potential misunderstandings down the road.
While legal counsel can help you identify key elements that may have been left out of your contract negotiations, the entire process becomes far more difficult (and expensive) without an effective redlining process in place.
1. Untracked changes
One of the most important factors in any negotiation process is information on what changes are requested, who made those requests, and who actually updated the document.
This knowledge is critical to ensuring the integrity of the negotiation process while making sure that all major concerns are appropriately addressed.
Untracked changes can lead to later confusion, especially during post-negotiation review when project stakeholders who weren't present during negotiations try to review the contract before a final signoff.
Questions regarding who suggested or agreed to a change only add confusion to the redlining process, further slowing down negotiation and signing.
Fortunately, this process is easily fixed by ensuring that your redlining software tools are set to assign comments and changes to the appropriate parties.
2. Reading difficulties
Reading the fine print of contracts can be a daunting task, especially when it involves complex legal jargon.
In some ways, redlining makes this process more complicated by adding additional comments and suggested changes to the document.
Navigating these changes can make it difficult to stay focused on the task at hand.
Effective redlining software will offer some form of versioning so that you can look back at previous versions of the text to see changes and suggestions over time.
Many tools also offer a "suggestion mode" or a "comment mode" so that changes can be reviewed one at a time without ever making their way into the updated version of the document.
At the end of the day, you'll also want to clean up the copy to ensure that spelling mistakes and minor formatting errors aren't overlooked.
3. Broken formatting
Sharing documents for redlining between different software solutions can result in lost or broken formatting, as the formatting options in one piece of software might not align with the options in another.
On top of that, accepting the changes a previous collaborator has proposed to the contract may strip the intended formatting from portions of your document.
Unfortunately, the software doesn't have to be all that different. (This can even happen when using different versions of Microsoft Word!)
While most word processing software has some tools to help you overcome this obstacle, it might be necessary to reformat the entire document to your desired layout once contract negotiations are complete.
You can also solve this problem by using online collaboration tools that offer redlining and document modification in real time.
4. Residual metadata
As frustrating as it is, tracking document changes with something like a word processing tool can result in an accumulation of undesired metadata that needs to be cleared before contract negotiations can continue.
A good example of this might be an internal discussion between a set of negotiators about acceptable rates before those rates are offered to the other side.
That comment history may be saved inside the draft.
Savvy negotiators may dig up that residual information to better understand the thought process and integrity of their business partners.
To keep those details away from curious eyes, it's often possible to actively remove all metadata before sending the document to another recipient or collaborator.
Some redlining software tools will offer the ability to keep internal conversation entirely hidden or private from other parties.
If your software tools don't offer that, it's often best to keep those negotiations away from the document entirely.
5. Mobile compatibility
Nobody enjoys reviewing detailed contracts on their smartphone, and it's even worse when your redlining software isn't even optimized for mobile devices.
Not all redlining software functions across multiple platforms, making sharing documents for redlining between desktop computers and devices like tablets fairly hit-or-miss.
Failure to provide tools for mobile usage can result in slowdowns during negotiation and signoff as partners in an on-the-go lifestyle are forced to wait until they are at a desk to properly review your documents.
Best software tools for redlining
Traditionally, document negotiations were carried out in person using pen, paper, and other analog tools.
Modern technology has made this kind of negotiation (largely) a thing of the past.
However, you'll still have some options when it comes to how you want to handle redlining and contract negotiations.
In this section, we'll cover the types of tools that are most commonly used during the negotiation process.
Word processors
Software tools like Microsoft Word and Google Docs are mainstays for contract signing and negotiation.
Both offer suggestion and commenting features that allow for in-depth negotiations to happen within a document.
This can make it relatively simple to review documents, suggest changes, and make final edits.
Microsoft Word has redlining and track change capabilities.
By tracking changes using the Compare Tool, you can see all the changes that were made inside the document.
However, offline word processors may not automatically and reliably track the changes made to documents by multiple parties.
A redlined version (to track your changes).
An unmarked version (for ease of reading).
A clean version ready for redline markups and feedback.
When providing these documents, provide a use case for each document to avoid confusion.
While operating offline, you'll need to email files back and forth between collaborators while ensuring that all tracked changes are consolidated into a single document.
This can get tricky, especially if you're working with multiple users.
You'll also need to ensure that any residual metadata is stripped out before you send the document back out for another round of edits.
This is true even while using cloud-based software like Google Docs, which also allows the use of a Compare Documents tool to load in multiple versions of a document and compare those differences.
As with MS Word, you'll still need to review highlighted changes manually and determine the best way forward.
By comparing the largest pieces of text to determine where overlap occurs, the software then creates a new redlined document that highlights any discrepancies, modifications, or added text.
Different solutions may use different colors and conventions for indicating the modifications which may have occurred in previous versions.
The new or altered text might be underlined, double-underlined, bolded, enclosed in brackets, etc., while text that has been removed from the document is indicated via a strikethrough or a similar indication.
Tips for effective redlining
At its core, redlining is a process designed to eliminate the need for lengthy alignment meetings.
In the past, redline/blackline processes compared two separate documents against one another.
This can still be done if you're sending files back and forth via email.
Most modern solutions — especially those offering real-time editing — rely on internal versioning mechanisms to help you stay on top of every document change.
Automatically tracking changes ensures that collaborators can quickly identify opportunities that require conversations and work to resolve them, thus saving time in the contracting process.
To ensure that you're redlining efficiently, consider the following tips for how best to redline your document:
1. Get everyone on the same page
Before you even begin redlining, make sure that both parties know who will contribute to the document.
Get on the same page and align around a shared vision.
Documents pertaining to transactions, such as contracts and agreements, have a different focus than things like employment documentation.
For best results, take the time to understand what you're redlining and with whom you're sharing document ownership.
2. Don't rush the process
Ensure that all of the details are in order and unimpeachable before the signing process begins.
If you're using a word processing software like MS Word, make sure to check your review tab one last time.
Be sure to accept all changes before moving forward.
If someone needs to make a change halfway through the e-signing process, you'll have to start the entire process over again.
Keep in mind that a signed document later discovered to have an overlooked error due to human error or miscommunication is still legally binding.
3. Stay compliant
When creating a legally binding document your first priority should be its adherence to legal and functional standards. Be absolutely certain that the language you use is legally compliant.
Most document and contract clauses can be set up with standardized or boilerplate language, which makes tracking any deviation from the norm much simpler.
4. Track every change
You need to be absolutely certain that all changes made to the document are tracked and preserved throughout the whole process.
Do not leave anything to chance when creating documents that could have a binding impact on your business operations.
Make sure that every change is recorded and that both parties agree to any deviations or deletions from your standard contract templates.
Redlining features deliver value
Redlining contracts is an essential part of the contract process for a variety of industries.
More professional and timely documents have fewer mistakes and make prospects more likely to sign. When your clients get specified contracts, you get less back-and-forth editing.
PandaDoc supplies everything you need from one platform for the entire contract automation and redlining process.
And you aren't the only ones taking advantage of PandaDoc storage capabilities:
In just one quarter, an office concierge service was able to decrease their time to close by 15% and save over $100,000 in annual software costs.
A construction management company was able to boost productivity and 3x the number of closed deals.
A marketing automation company was able to save $5k in legal fees and decrease their sales cycle by 75%.
An event management company increased sales prices 10% across the board and increased sales close rates by 32%.
From SaaS and security consulting firms to creative teams and construction management companies, PandaDoc helps organizations eliminate wasted staff hours and legal resources on painful and elongated contracting processes.
These organizations trust PandaDoc to expedite their redlining processes and help them close deals even faster.
Give PandaDoc a try by signing up for a free 14-day trial.
Disclaimer
PandDoc is not a law firm, or a substitute for an attorney or law firm. This page is not intended to and does not provide legal advice. Should you have legal questions on the validity of e-signatures or digital signatures and the enforceability thereof, please consult with an attorney or law firm. Use of PandaDocs services are governed by our Terms of Use and Privacy Policy.
Originally published August 19, 2019, updated March 27, 2023