In the world of email marketing, almost everyone knows of Samar Owais — not only is she an email strategist, but she's also a startup advisor and has helped brands like HubSpot, Pinterest, Drip, Copyhackers, Paul Jarvis, and more build relationships with their clients through email marketing.
And her systems work! (I say this because she once got a client of hers 100% user retention rates — which is next to impossible, btw.)
I wanted to know what she does differently from other email marketers that make her such a popular name in the email marketing world, so I sat down and spoke to her about her systems, processes, strategies, and more.
What are some of the biggest misconceptions and mistakes about email marketing you see people making quite often?
Samar: The biggest one is going to be thinking email marketing is a magic pill, and they'll immediately make money once they start sending emails.
Email marketing is a long game, and you need time to strategize, plan and implement before you can start making money.
It is not as simple as slapping on a "buy now" button and a few images in an email.
What's your process before you start strategizing emails?
Samar: I always start by mapping out the email journey from pre-purchase to post-purchase.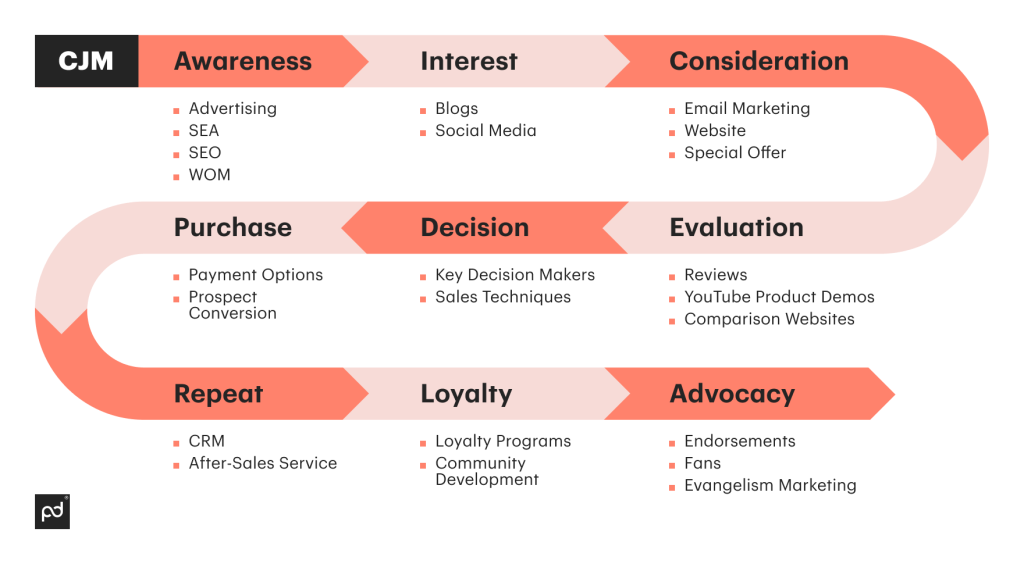 I also consider where most of the traffic is coming from, e.g., is it from the homepage or through the ads my clients are running?
If the latter, I want to know what messaging or promises are being made on the ad copy — and if they're converting well, how can we keep the conversation going in the welcome emails?
I'd also need to decide what emails I am going to send them next and what the email journey is going to look like (especially my money-making sequences like welcome, post-purchase, discount offer, and abandoned cart emails).
After that, I focus on improving the customer experience with emails and how it all aligns with the brand's strategy.
If you're interested in knowing what a typical pre-purchase email looks like, here's an example of a welcome email from PandaDoc: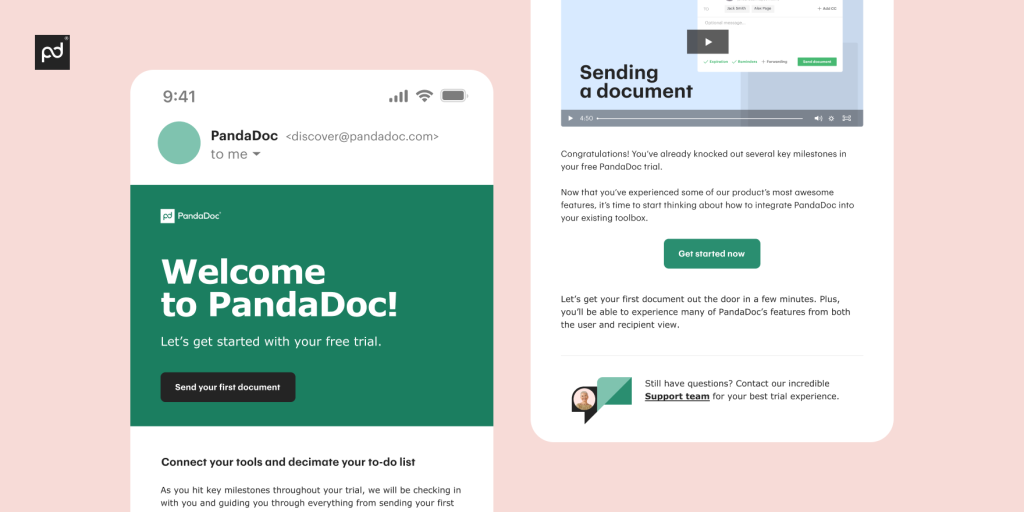 What's your strategy when diving in? How do you create email campaigns, and are there any systems or processes you adhere to?
Samar: I tackle email marketing as a whole first and then in parts.
To construct the entire strategy, I look at where our subscribers are coming from — what messaging and offers they're seeing before signing up — then I create the email journey, figure out what flows need to be created, etc. (an FYI for the reader: Samar uses HubSpot, ActiveCampaign, and Customer.io to track email campaigns for SaaS brands)

When it comes to mapping out individual email sequences, my process is super simple, and that's understanding two things — what is our end goal, and what happens if the subscriber or customer doesn't do what we want them to do?
The key is to recognize that conversion is a single event, but you need to provide multiple opportunities for that event to happen.
And this means you need to do brand building by creating awareness and loyalty — create relationships with your clients, basically.

Once you've already had a conversation with your customers about the benefits of your products and what pain points you address, you need to analyze what objections need to be addressed as well, what social proof needs to be seen, and how can a subscriber or a customer be convinced to buy from you.
"Conversion is a single event, but you need to provide multiple opportunities for that event to happen."

Samar Owais, Email Strategist and Startup Advisor
What makes a winning email marketing strategy?
Samar: When it comes to making a winning email marketing strategy, it needs to be customer focused.
I often tell brands that I may be working with you, but I'm advocating for your customers because, ultimately, that is going to help you build long-term brand loyalty and make you more money down the line.
The thing is, we all want to create emails to convert customers, but we also want to plan for when they don't convert — and that's going to be a majority of our subscribers, right?
So, a winning marketing strategy is one that covers all aspects of email marketing (aka, deciding lifecycle flows, promotional campaigns, weekly campaigns, customer mapping, making strategic decisions, etc.), but it's also about planning for the segment that still engages with you but doesn't buy from you.
"I may be working with you, but I'm advocating for your customers because, ultimately, that is going to help you build long-term brand loyalty and make you more money down the line."

Samar Owais, Email Strategist and Startup Advisor
How do you make non-converting customers loyal to your brand?
Samar: A great way to engage with them is to send value-focused emails rather than sales-focused emails because, at the end of the day, it's all about relationship building.
I am someone who is very anti-discount — I believe in offering discounts as a reward rather than a bribe.
So when you do something that I want you to do, that is when I reward you with a discount.
I would much rather offer free shipping for the first purchase than offer a 20% discount (but I am totally all for offering a 10, 15, or 20% discount for a second purchase).
"I am someone who is very anti-discount — I believe in offering discounts as a reward rather than a bribe."

Samar Owais, Email Strategist and Startup Advisor
What's the one thing your email campaigns don't miss?
Samar: In terms of email strategy, one thing you shouldn't miss is implementation time.
For example, before you start sending emails, you need to consider the weekly cadence, what are the flows you need to set up, which segments you are going to send emails to, what your goals are, and decide if these are going to be promotional or informational emails.
You need to give yourself enough time to decide and implement an email strategy, because if you don't everything is going to be very haphazard.
I also like to implement my email strategy in phases. For example, phase one is creating the email flow that will start making us money really fast (welcome, cart adornment, and post-purchase emails).
If you've got a team of like multiple people (either freelancers, agency, or in-house), around 30-40 days are sufficient for getting everything in order.
If your team is small, give yourself 45-60 days.
During this time, create at least a month's worth of emails in advance, and then continue creating the emails in advance for the next month, too.
Note: If you plan to drum up some inspiration to create content, you can check out PandaDoc's free templates and insights.
What's your advice on structuring email sequences?
Samar: Find out what objections your customers have, and then address them in your email. For example, most customers think that their client's biggest object is pricing.
But pricing becomes irrelevant if the customer truly believes that your product will solve their problem or your product will help them.
I believe brands should focus more on the effectiveness of the product over the presentation of price, and look at how the product can help customers because that's what's going to convince them to buy.
Samar: I am always looking for gaps in marketing programs. When I was taking a course by Copyhackers, it put me in an accountability group.
After the course was done, I noticed four or five people were leaving the group, and I couldn't understand why.
When I asked them, they said, "The course is over, right?" But we still had so many resources we could take advantage of, like access to Jo during office hours.
I realized that people were leaving without realizing the full potential of the course, so I messaged Jo and explained how this was a missed opportunity we could market on.
She then asked me to prepare a pitch, and four hours later, I sent her a proposal for two email sequences — one for onboarding students and the other to remind students about the support available after the course because people tend to forget about things they're not actively involved in.
For the first sequence, I proposed a weekly email flow to send students onboarding information, update them about newly released course material, inform them what to do next, what action items to consider, and so forth.
For the second sequence, I proposed we send email sequences to ex-students for three months after the course ends to provide them with resources and keep them motivated to continue working on their business.
If small businesses want to start with email marketing today, what's your best advice for them? What are the important things they should focus on?
Samar: The first thing to say about email marketing, whether you are a small business or growing, is that email is a communications tool before it's a marketing tool.
So, you might have a list of 10,000 — 15,000 subscribers, but there's still only one person who's reading your email at the other end of the screen. Which is why my best advice would be to talk to them.
"Email is a communications tool before it's a marketing tool."

Samar Owais, Email Strategist and Startup Advisor
Emails that put communication before marketing help build trust and relationships with your subscribers, which is all important when you're asking somebody for money.
On the other hand, if you're beginning from scratch, I recommend you figure out your money-making email sequences, and your weekly newsletter cadence and start building a relationship with your email list.
And also, if you don't have an email list, start an email list — find subscribers and keep them engaged by adding value to their life.
A little PSA: If readers wish to send their subscribers forms, proposals, contracts, or quotes, or wish to use insights or templates to engage their readers, they can check out PandaDoc's resource page (all templates, insights, blogs, and libraries are available for free!).
How important is email segmentation?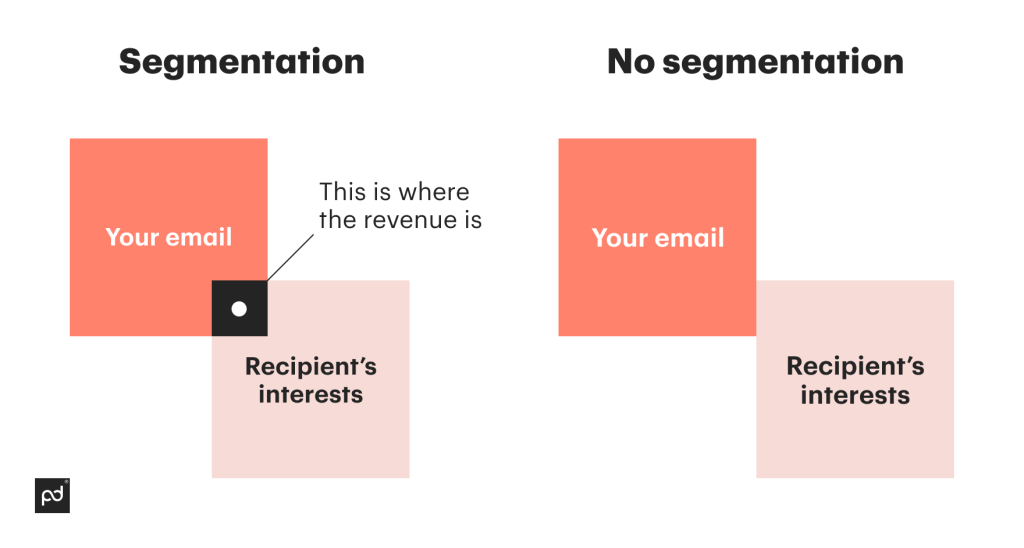 Samar: People consider email segmentation to be more complicated than it needs to be.
Sure, segmenting is important when it comes to understanding your audience, but if you're an ecommerce or a SaaS brand, segmenting doesn't have to be very complicated.
Of course, there is a lot of opportunity but start with simple stuff — engaged, unengaged, buyer, non-buyer. That's it.
When I started my email list, I had no idea who was signing up.
Ideally, I wanted people in the SaaS and ecommerce industry to sign up, but I quickly realized that I was getting more copywriters and marketers, and so I put up self-segmenting emails in my welcome sequence — that's to say, I asked them to tell me who they were — were they an ecommerce or SaaS founder or a marketer/copywriter?
Because I didn't want to send them ecommerce emails if they didn't want to read about ecommerce.
I also created a "FOMO" segment, and this was for my truly loyal subscribers who wanted to read everything I sent out.
What is the best result your email campaigns have ever seen? And what did you do to achieve those results?
Samar: I once managed to get a client of mine a 100% user retention rate, even after years and years of saying that there is no such thing as a 100% conversion or user retention rate.
So, this client needed to move their high-ticket customers to a newer version of their app on a short deadline, and the aim was to lose as few customers as possible.
We created an email strategy, implemented it, and sent out the email sequence.
Three months later, when we checked in (which was before the deadline), we found out that two-thirds of our customers had moved to the new version.
I was quite happy with the results and wanted to do a case study on it, and when I got to do the case study a year later, we realized everybody had migrated to the new version.
Even the customers who migrated at the very end knew a change was coming, so customer frustration was at an all-time low.
So, what did I do to achieve the results? I played the long game.
I'd been doing this client's emails for two years at that point, trying to build a relationship with their subscribers and users.
By providing value to them with every email, we managed to increase the open rate to more than 50% (this was back when 18% was considered to be a good open rate).
This also ensured that when we wanted to communicate something really important (like moving to a new platform), they'd be ready to open the emails and listen to what we had to say.
Wish to learn how your readers are interacting with your content? Download PandaDoc to learn how your readers interact with your emails, where they linger, how many times they open them, and other important details.
Are there any resources/tools email strategists need to achieve impressive results?
Samar: Choosing the right ESP (email service provider) is super important. If you're an ecommerce brand, I'd suggest you go forward with Klavyio, Drip, or MailChimp.
But if you're a SaaS brand, then something like HubSpot, Customer.io, or ActiveCampaign makes the most sense because you want an ESP that can track what your email subscribers or website visitors are doing.
For service-based businesses with smaller budgets, MailChimp and MailerLite are good enough options.
I ideally don't ask clients to install a new tech stack because of me.
I look at their tech stack and create a strategy around it, because if I'm asking them to install another app, I'm just delaying the implementation of my own plan. And that's delaying the results.
What do you suggest should be done to increase customer engagement?
Samar: My answer hasn't changed in almost two years, and that is you need to make your emails more interactive. I don't mean gimmicky stuff where you need to custom-code emails.
It could be as simple as getting people to click on a link or hit reply or choose a favorite photo. For example, ecommerce brands could do a winter jacket show-off where customers could choose which of the two options they would pick.
Making your emails interactive or "gamifying" them a bit can increase both your engagement and your reputation.
For example, a while back, I saw an email that said, "Click on the button that says 'GO'," and I saw there were two CTA buttons in the mail, and both said "GO," and that was interactive enough to make me want to click on both buttons to see where they led me.
The truth is, as long as your emails are interactive, customers will interact with them.
"As long as your emails are interactive, customers will interact with them."
If there's one piece of wisdom you could give to people new to email marketing, what would it be?
Samar: People think email marketing is hard because you have to come up with fresh content ideas every single time.
There's no email rule book that says you have to do this.
My advice is to create fresh ideas for three months and then start recycling and repurposing content. I do it all the time!
And this works because A) people have short-term memories and B) not everyone is going to open every email of yours.
As far as where to get ideas is concerned — I mostly get inspired by looking into the brand's social media posts, customer FAQs, and support tickets.
From there on, I'll identify which questions customers are asking the most, and I'll turn them into an email.
Testimonials are also a great way to find out what your customers like most about your brand.
The future of email marketing
When asked about the future of email marketing, Samar said that email is here to stay, and it doesn't matter if you're an ecommerce, SaaS, or other type of business — you need email marketing to improve customer relationships and encourage sales.
And we agree with her, because email marketing can truly work wonders for your business. But like it is with everything, starting is the most difficult part of it all.
When you start constructing emails, you might ideally benefit from a product with which you can create email templates, collaborate with stakeholders, get insights on users engagement, integrate your tech stack, create content libraries, and make a repository of company branding items — and all of this can be done with PandaDoc.
Additionally, we also have a list of 750+ professionally designed templates that customers can use anytime to supercharge their email marketing strategy!
Disclaimer
PandDoc is not a law firm, or a substitute for an attorney or law firm. This page is not intended to and does not provide legal advice. Should you have legal questions on the validity of e-signatures or digital signatures and the enforceability thereof, please consult with an attorney or law firm. Use of PandaDocs services are governed by our Terms of Use and Privacy Policy.