If you've had enough reading about fluffy topics like "What is global expansion" and really want to change the conversation to "How to expand to global markets," this article is for you.
Here, we'll introduce you to:
The key questions you should ask yourself before exploring foreign markets
The roadmap you should follow to future-proof your expansion strategy
Actionable insights that will help you move to different markets
How PandaDoc can help you manage tasks, documents, and workflows
Before you start, think about the "why" behind your decision to expand (and ask yourself some key questions)
To achieve success, you need to be crystal clear about your motivations, goals, expected results, and the timeframes you set for each objective.
Here are a few key questions that will guide you:
1. Why is our business looking to expand to new markets?
The first and perhaps most crucial question is "Why are we doing this?"
This might seem like a mundane question with a really apparent answer ("To sell more, obviously!"), but spending time drilling down on all the details and factors that motivate you will help see goals come clearly into focus.
When viewed from different angles, you can reformulate the "why," narrowing it down to adjacent questions like: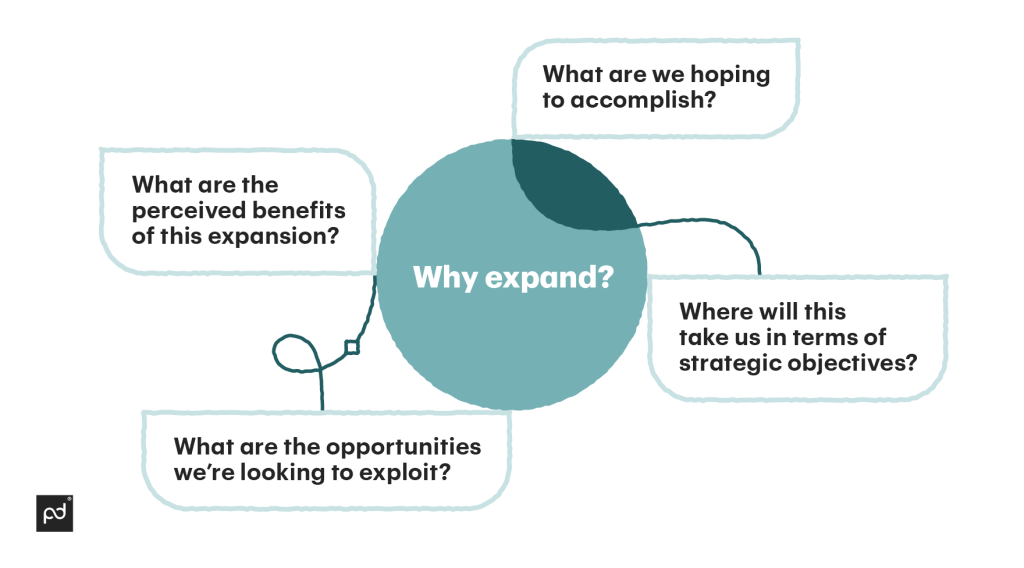 Think about the potential benefits you see now, as well as the specific objectives and the timeframe within which you hope to achieve them.
Once you define "why," it'll be much easier to outline what success looks like, and go after it.
2. Which markets are we targeting?
If your answer is "Well… all of them!", you need to do market research to narrow it down — significantly. Select a few markets that you'd like to focus on.
The criteria might be:
Geographical or cultural proximity: For example, Canada, if you're US-based, or New Zealand, if you're headquartered in Australia
A shared language: English-speaking countries or Spanish-speaking countries, for example
A common trade framework: The European Union or the European Economic Area (i.e. the EU + Norway and Iceland)
You might further combine criteria to narrow down your target markets; for example, French-speaking countries in Europe (France, Belgium, Switzerland).
Or, conversely, you might look into an expansion into multiple territories at once, or into whole geographical areas, such as the EMEA (Europe, Middle East, and Africa).
In essence, defining your target markets boils down to using one of the two main expansion strategies:
Market concentration: Where you focus on a few select countries or territories
Market diversification: Where you expand to many new countries and markets at once
To define the right strategy, you need to analyze any local business climate you're considering and your capacity to operate there, and then decide which option you should use to expand internationally.
Look for markets that:
Have the right level of maturity for your product or service (and will hence have local responsiveness)
Have favorable conditions for international trade (including tax benefits or a simplified tax system for foreign entities)
Are places where you understand the market culturally, at least to a respectable extent, and in a way you can build the right partnerships to navigate cultural differences
And once that bridge is crossed, identify your global and local competitors, size of potential customer base, user search intent, and the probability of a successful market and product fit.
It gets a little more tricky from thereon. Since you've identified things on a macro level, you'll need to get to the microscopic level identifying ideal customer personas, pricing, delivery options, etc.
For example, even when you've narrowed down your search to France and Switzerland (owing to the fact both are French-speaking countries), the pain points, cultural influences, and communication patterns of customers from each region may greatly differ.
And only when you understand these differences will you be able to create a CX (customer experience) strategy that's aligned towards your needs.
If you're looking for some inspiration, TikTok might be an example to consider, as the company's algorithm is catered towards making the user's journey as frictionless as possible.
Additionally, if you wish to keep CX at the forefront, you can also use CRM software to improve overall customer interactions (solutions like Salesforce, Zendesk, and HubSpot CRM are particularly popular options on the market).
Have a plan and stick to it: A step-by-step guide to international expansion
Alright! We've talked about the key questions to ask yourself before you start, so now let's talk about the steps you need to take to plan your expansion strategy.
1. Set objectives you can see from space
Next, you need to think about timeframes and define your objectives for:
The next quarter
The next year
The next 3 years
The next 5 years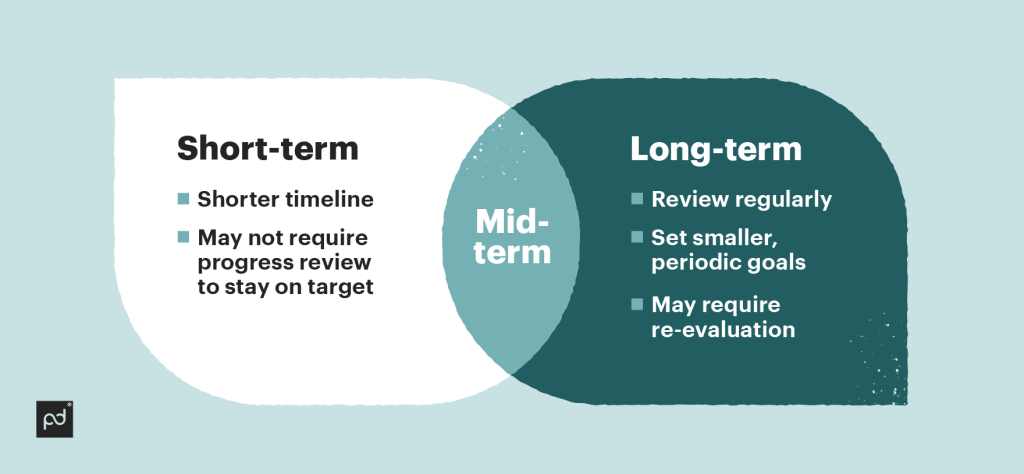 To do this, you need to actually use backward goal setting, where you work your way backward from high-level objectives to short-term goals.
For long-term strategies, a timeframe of 3 to 5 years is best.
Then, you can break long-term objectives down into short-term goals, such as yearly and quarterly targets.
However, you might not yet have the necessary information to set meaningful long-term goals for your expansion (i.e. for the next 5 years).
In this case, thinking about your goals for the next year is an excellent starting point — it allows you to build a clearly defined vision of where you want to be in the near future and break things down into smaller chunks.
This will allow you to then create a week-by-week roadmap for the months to come.
Remember to analyze your current position continuously (for example, every quarter) and set your next objectives based on your progress.
2. Analyze your current resources to see what's missing
When you're looking to expand internationally, you most likely don't have everything in place — otherwise, you'd have already expanded, right?
This means that you'll have to build whatever is lacking.
For example, you might be missing different elements:
People
Do you have the right people on board to help you manage your international expansion, with the right knowledge and cultural awareness?
Disney failed to take into consideration the importance of cultural differences when expanding to France and their HR strategy did not include enough local experts at first — which led to a significant underperformance.
Will you be hiring locally? If so, you'll need to build a comprehensive strategy to hire abroad — and make sure you're familiar with local employment laws.
Skills
Does your team have the right skills? Do you have the right local knowledge? Do some people on the team speak the local language?
If there are any major expertise gaps before your expansion, you'll need to sit with your team and evaluate them carefully.
Tech
Do you have the right hardware and software for the expansion? Is your tech stack the best one for scaling your operations?
It's also important to consider the impact you're making on your energy, time, and money by automating documentation.
3. Fill the gaps
Next, it's time to plug holes and bridge gaps. To expand internationally, you need to recruit and retain strategically and remember to put the employee experience first.
Engaged employees are the driving force behind your success, especially during phases of rapid growth — this is key to developing your team and well worth the investment.
Upskilling your workforce is closely related to employee engagement, too.
If you show your employees that you're willing to invest in their development, help them upskill, and train them for success, they'll be more engaged.
And this translates into higher profits and sales, according to research by Gallup: up to 23% and 18%, respectively.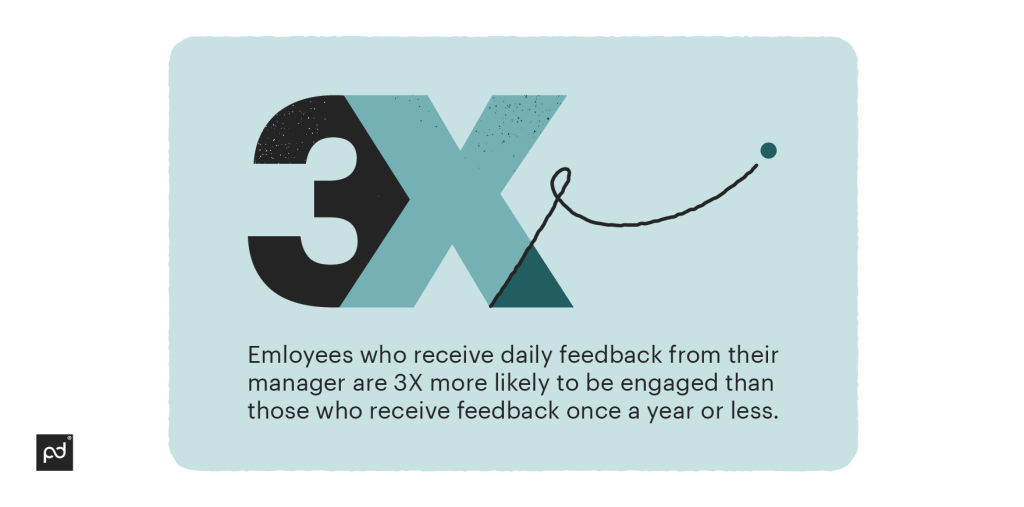 As we covered above, expansion demands you have the right tools, too.
It's essential to build your tech stack before you expand, and that you use tools that are infinitely scalable and can grow with you.
Here are two successful examples: Airbnb's tech stack includes Amazon CloudFront, Google Analytics, Braintree, Twilio, and MixPanel, while Netflix is rocking it with Oracle, Amazon SES, Airship, Falcor, and GitHub.
A bad tech stack, on the other hand, can have catastrophic consequences with expansion overseas: One in four employees say they'd leave a company due to missing or mismatched software.
4. Manage documents with the right tools
We previously touched upon how mismatched software can cause people to leave your business.
However, we haven't yet explained how the right solution can help reduce the energy and money spent on managing your operations.
For example, when you integrate Salesforce with PandaDoc (aka a CRM platform with a document management platform), you can reduce document creation time by 50%, improve close rates by 36%, and increase the number of completed documents by 87%.
We're just speaking about our solution here, but competitors like Adobe Sign, DocuSign, and Better Proposals will help you sign and manage your contracts and documents just as easily too.
That's not all, though. You can also streamline workflows with PandaDoc as well (so you really get the max bang for your buck with one solution).
Alternatively, you can look at other solutions like Microsoft Teams, Google Workspace, Slack, monday.com, Asana, ClickUp, etc. for different use cases.
When you use such tools and create a tech stack for yourself, you'll be able to significantly reduce time that's spent on:
Creating repetitive documents
Managing workflows
Creating processes for business operations
And with all the free time, you can focus on developing a winning business expansion strategy!
5. Set up your business for expansion
Next comes the fun part: setting up the actual systems that will allow you to operate in your target markets.
Here are some of the things you might need to do at this stage:
Register with local tax offices
Paying VAT, GST, or other sales taxes is usually necessary once you reach a certain threshold, which is different for each country.
Even if you don't need to register yet, it makes sense to anticipate any tax liabilities you'll have further down the line.
In short, think about your taxes before the tax office starts thinking about you.
A word to the wise: One of the key considerations for entering a global market is to also consider the tax laws, currency fluctuations, and transaction costs of each individual country.
It's highly likely the whole process will get extremely unorganized if you're manually operating everything, which is why we suggest getting invoicing software to track your costs.
Register a local company if needed
You don't always need to register a local DBA — many small businesses simply operate under their original entity.
But if you need to register a local company (for example, if you'll be opening a local office and hiring locally), allow enough time to complete this step.
6. Outline your export strategy
When creating a global growth strategy, the know-how of shipping times and time zones is important (for example, you'll need to get a thorough understanding of the preferred payment modes, shipping times, and customer support response times and languages).
However, that's not the most important bit — when your business expands to a new market, millions, perhaps billions, of potential customers expect the same quality, so you'll need to understand how to maintain product standards.
One easy way to ensure quality control is to produce your product at home and then export it internationally.
For example, if you're one of the US companies expanding internationally, you'll need to allocate energy to understand more about:
Custom fees and tariffs
Cultural preferences
Logistical requirements
Laws for specific goods (i.e., exports of certain products may be prohibited)
Local warehouses
Delivery partners
Here are a few important resources that might help you out finalize deals and contracts with local partners:
7. Set up licensing agreements
Here's the last step on the list: getting licensing agreements sorted.
When you're selling in an international market, there's always a possibility you don't know the laws of the (specific) land and the way of doing business as well as a local retailer.
So, to ensure you're best equipped to successfully create your business empire, you need to leverage the local business's experience and reputation, and set up licensing agreements with them and sometimes negotiate them (aka agreements that allow someone else to sell products of your brand name).
These agreements can be of different types (aka, exclusive, non-exclusive, and exclusive to certain geographical locations).
It can get more detailed from there. For example, you can set up franchising agreements or private labeling agreements, and dictate the terms and conditions of your partnership.
Global expansion doesn't have to be a minefield — but you need to plan for it carefully
Thanks to all the modern tech you have at your disposal, international expansion doesn't have to be as difficult as it once was, or accessible only to the biggest enterprises.
On the contrary, many small businesses conduct their operations globally right from the start or expand internationally soon after.
However, to maximize the opportunities that an expansion offers, you need to plan for it methodically and create a detailed plan like the one we outlined above.
This way, you'll be able to prepare in advance for the challenges you meet and not just run around extinguishing fires and tackling problems as they arise.
Obviously, you also need to be ready to adapt to your actual results and any eventual challenges you face and stay agile and nimble.
PandaDoc is here to help with your international business expansion: We've got the solutions you need for automated business workflows, streamlined contract management, eSignatures, and much more.
But the question remains if we're the right solution for you and your business. And you might find the answer to that question when you take a look at what our solution can do specifically for you and your team.
Schedule a free demo to understand how PandaDoc can help improve the processes at your unique business.
Originally published April 9, 2018, updated May 5, 2023
Disclaimer
PandDoc is not a law firm, or a substitute for an attorney or law firm. This page is not intended to and does not provide legal advice. Should you have legal questions on the validity of e-signatures or digital signatures and the enforceability thereof, please consult with an attorney or law firm. Use of PandaDocs services are governed by our Terms of Use and Privacy Policy.