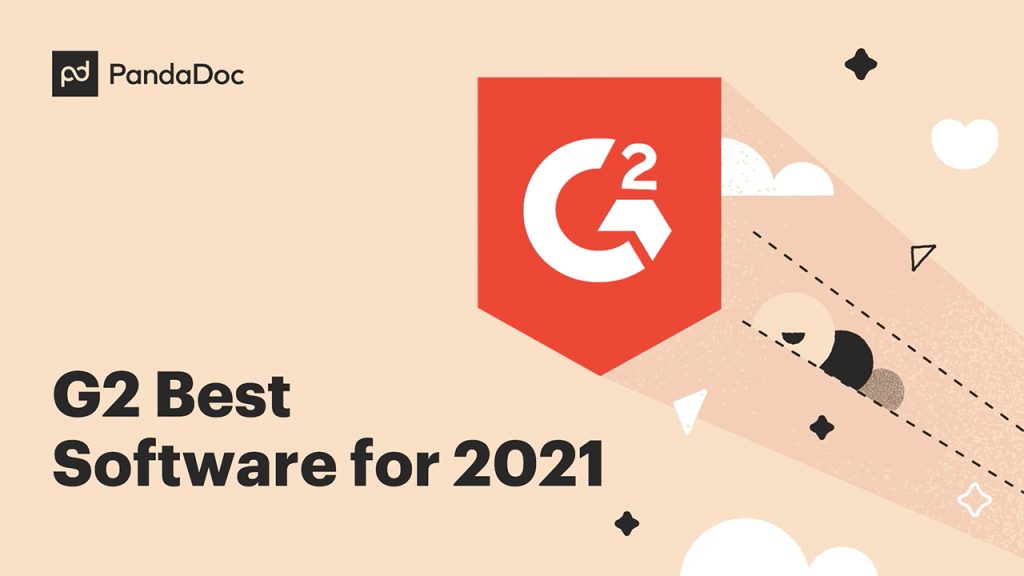 Among Other Categories, Our Top User-Rated Document Automation Software Was Recognized as a Best Global Seller, Best Highest Satisfaction Product, and Best Project Management Product.
Each year, G2 collects thousands of software reviews from top professionals to provide a community that helps other professionals make better business decisions.
This year's awards were from reviews between January 1, 2020, December 31, 2020, and then aggregated along with data from online sources and social networks.
G2's Best Software Awards recognize innovative companies providing exceptional customer satisfaction and a strong market presence. And this year, PandaDoc was lucky enough to receive seven awards. Here are the categories where we were recognized:
Top 50 Best Products for Sales – #7
Top 50 Products for Small Businesses – #31
Best Mid-Market products – #41
Top 100 Best Global Sellers – #55
Top 100 Best Software Products – #61
Best Highest Satisfaction – #89
We cannot thank our loyal 23,000+ customers for their dedication and time to writing raving reviews. See below for two of our faves:
"Can't live without it! I rave about this software all the time, even showing it to my mastermind group this morning. It has shaved off time needed to make proposals, from 60 minutes to 30 minutes. It also makes beautiful proposals, and makes it the process mistake proof for me. I link it to Pipedrive, my CRM, and a lot of the information is automated." – Principal, Small Business.
"If you're in the market looking for a tool to help you with managing contracts with the in-built functionality of e-signature, do not look elsewhere. PandaDoc is the all-in-one tool that'll help you maximize your efficiency in terms of management of your letters/invoices/bills and keep a log of everything for anytime you might need it. Also, the certificate of digital signature makes it legally binding and saves you the hassle of manual signature and bonds." – User in Human Resources, Mid-Market.
To learn more information about the awards, visit G2's website. And click here to learn more about G2's scoring methodologies.
Cheers to 2021 and to crushing revenue goals! ?