Signing documents and winning proposals is a critical process for which your sales team needs the most effective software to perform correctly, but one big question remains: Which software should you choose?
There are more options than ever as businesses transition to a more remote world and focus on cutting down the cost and time wastage on paperwork.
That's made it a necessity for businesses to be able to send legally binding documents and capture e-signatures in a way that provides a real-time audit trail.
That's why we have created a detailed breakdown of DocuSign vs. Proposify to help you understand the two solutions, including their similarities and differences, as well as their key features and pricing.
What is Proposify?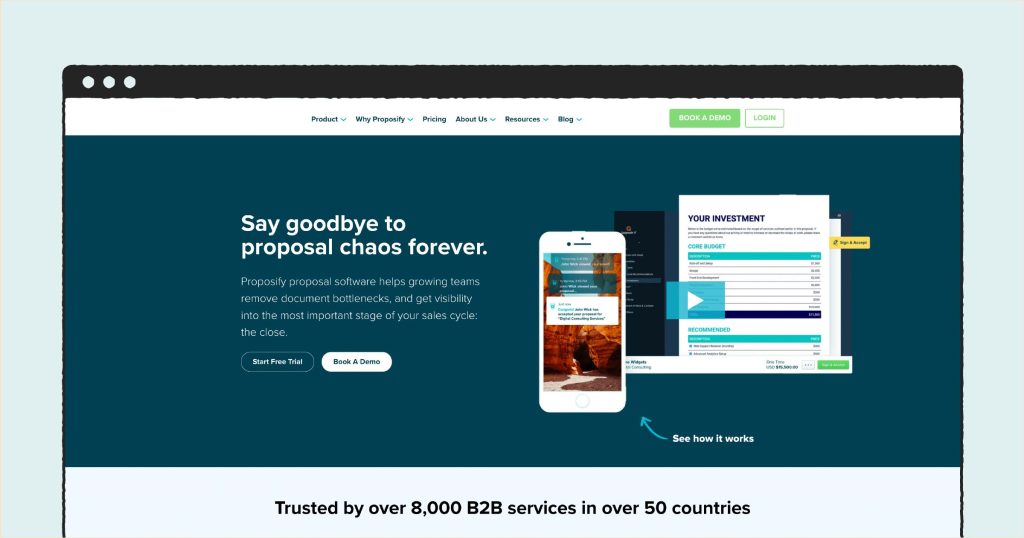 Proposify is efficient proposal software that helps you sign off on proposals, contracts, and agreements and helps you confidently dominate deals.
The software simplifies the closing process and assists you in avoiding costly errors from improper signing in the proposal stage.
Co-­founders Kyle Racki and Kevin Springer spent years working as freelancers, employees, agency owners, and sales reps, so they were well aware of the headaches that came from the proposal process.
In 2007, the idea was formed to come up with a software-as-a-service like Basecamp but focused on proposals.
The idea came to life in 2013 after extensive blood, sweat, and tears, and Proposify now has 77 employees, over 10,000 paying customers, and a 4.5-star rating from Capterra.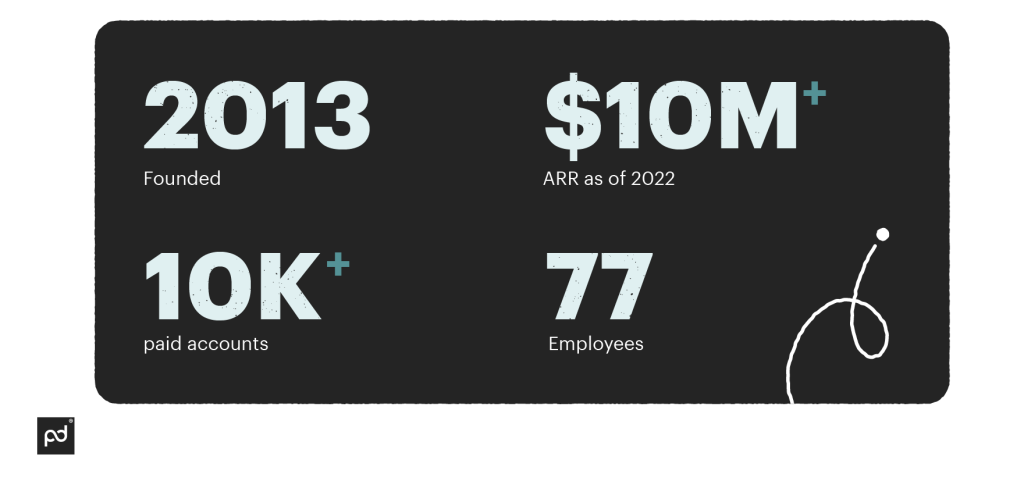 With roughly $10 million in annual recurring revenue, Proposify has a relatively small share of the market, with the majority of its users being smaller companies with 10 to 50 employees.
In terms of geographical location, the majority of Proposify's customers are located in the United States at approximately 72%, then Canada at 11.29%, and Australia at 4.84%.
What is DocuSign?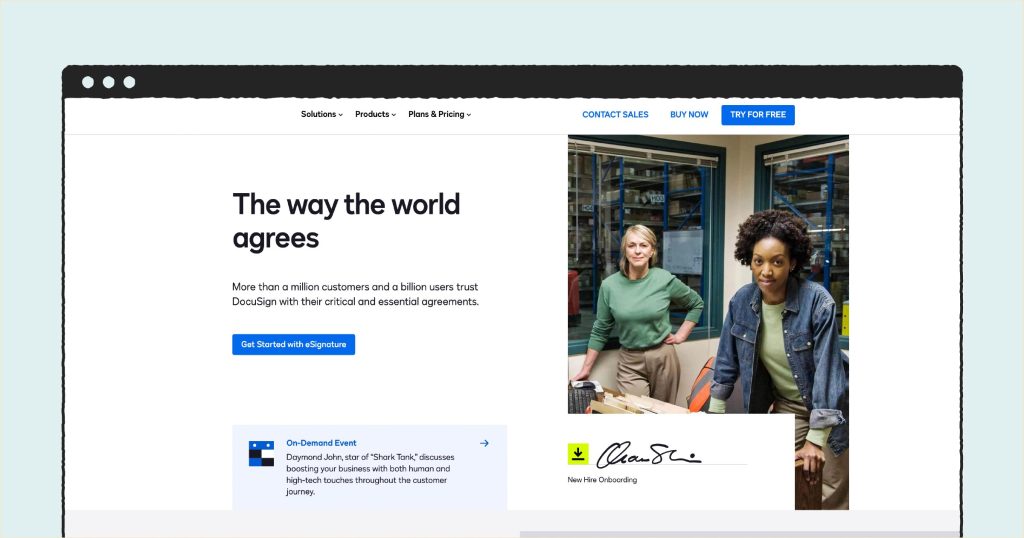 DocuSign is a fast, secure, and reliable software that enables businesses to control the signing process with comprehensive electronic signatures.
Their software also offers a streamlined approach to electronic notarization, contract lifecycle management, integrated payment, and automated document workflows.
As one of the largest companies in the industry, DocuSign owns a market share of roughly 45%, with more than 1 million paying clients and over 1 billion total users worldwide.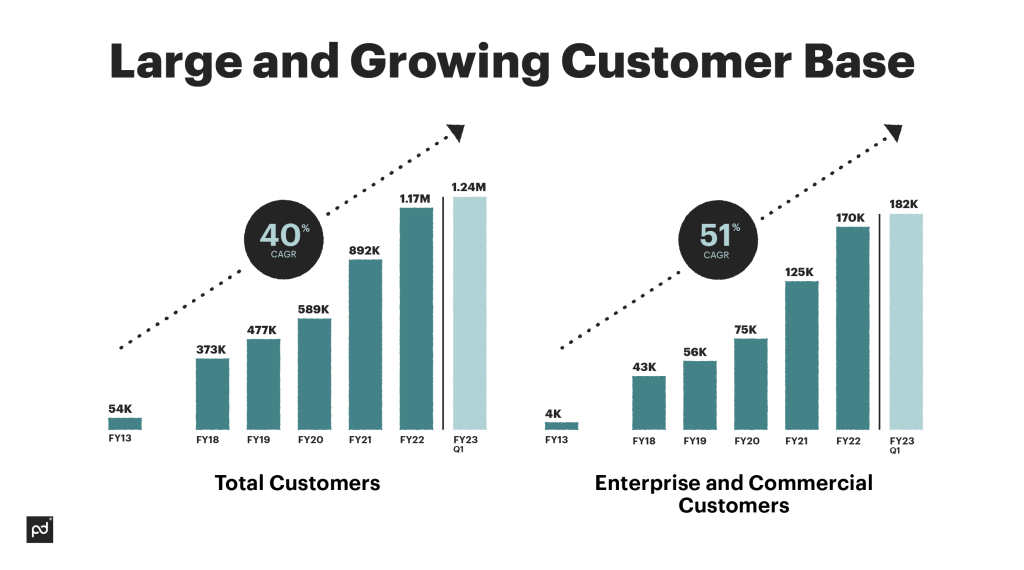 Founded in 2003, DocuSign has grown rapidly, even going public on the Nasdaq and earning a valuation of approximately $11 billion. The company has over 7,500 employees and a 4.7-star rating on Capterra.
DocuSign boasts a strong roster of enterprise and commercial customers and is a preferred choice of Fortune 500 companies and by over 3,000 government agencies.
They also have a strong stable of small businesses and mid-level companies as customers.
DocuSign vs. Proposify: What are the differences?
Proposify and DocuSign resemble a modern-day David and Goliath; Proposify is much smaller and caters to predominantly SMBs, while DocuSign is a global giant that caters to a full spectrum of clients from the smallest to the largest companies.
Size isn't the only difference, though; both DocuSign and Proposify have different specialties. In short, DocuSign aims to be a one-stop shop for all things in the electronic document lifecycle, from creation to sending to signing and even to payment.
Meanwhile, Proposify is gunning primarily for proposals, quotes, and contracts while also allowing users to sign all these documents electronically. Both have a relatively straightforward learning curve.
Due to DocuSign's scale, the total number of integrations is broader and clients have more extensive customer support resources available in the likes of webinars and support via email, phone, chats, tickets, and even a dedicated 24/7 live rep depending on your subscription level.
You could say Proposify offers more of a personal touch with their how-to knowledge base, web series with sales tips and insights, training webinars, and a podcast hosted by their CEO.
DocuSign offers pre-built templates for many common contracts and forms but offers next to nothing in terms of proposal templates. On the other hand, Proposify has an extensive gallery of fully customizable, professionally crafted templates.
Finally, DocuSign is a more popular choice in the commercial and enterprise markets, while Proposify's customers typically include SMBs with the b2b focus.
DocuSign vs. Proposify: Key feature comparison
You should make your decision on the tool to use based on the needs of your sales reps and the size of your business, which is why we've broken down the key features of both Proposify and DocuSign and pitted them head to head.
Before we dive in, you should know that both Proposify and Docusign are intuitive and easy-to-use solutions.
They both provide the core features you'd expect, such as a document editor, real-time audit trail, flexible signing and sending, templates, and electronic signatures.
Here are some of the main areas you'll likely want to know more about as you make your choice between the two solutions: Proposify, a proposal software, and DocuSign, an electronic signature software.
Content library comparison
Creating on-brand templates with a collection of customizability options is most likely important to your business, which is why we've evaluated what both platforms have to offer on this front.
Proposify content library
Proposify's content library has an easy-to-use option for customizing variables, fields, and templates. The software enables you to find and organize templates, sections in folders, media and graphics, and case studies.
Also, it contains many customizable and crafted proposal templates that should do the job for nearly any sales rep.
Proposify's design editor enables you to make unique proposals and sign documents with different styles, colors, and font types. It also allows you to embed visuals into the created document.
If you are unsure who will be the signer, the proposal software enables you to include unassigned signatures.
Proposify's editing features make it easier for prospects to buy your products with legally binding order forms and an electronic signature tool.
It also will assist you in getting fast and effective sales documents and auto-populate new proposals with your clients and company names.
In addition to tracking and e-sign metrics, Proposify enables you to set notifications to let your sales team know when a prospect opens your proposal.
DocuSign content library
Like Proposify, DocuSign allows you to change colors, logos and buttons to make each template or document unique. However, DocuSign's color coordination is worth noting. DocuSign offers a robust design editor to facilitate e-signing.
The content library contains adequate resources, training materials and a collection of common templates to help get you started. You can also use the drag and drop feature to edit the document and indicate where you need the users' names, dates and multiple signatures to appear.
Bottom line
Both Proposify and DocuSign are equipped with advanced branding options to help you add taglines, logos, custom messages, and emails.
They have options to set up custom headers and footers. At the enterprise level, you can edit HTML and XML files.
However, neither DocuSign nor Proposify offers white labeling, although they support custom branding solutions.
DocuSign is available in more than 13 languages. Proposify also supports multiple languages.
Both Proposify and DocuSign support PNG, TIFF, JPG, JPEG, BMP, XLSX, DOCX, DOC, and PDF formats. However, neither DocuSign nor Proposify's proposal software supports ZIP files.
Integrations comparison
The ability to integrate with other software and apps will make your team's lives much easier, which is why you'll likely want to know which integration features both solutions offer.
Proposify integrations
Proposify can be integrated with many popular apps such as Hubspot Marketing Hub, Salesforce, ActiveCampaign, Slack, Quickbooks, Google Drive, Zendesk, Zapier, Stripe Payments, Xero, Intercom, Dropbox, Slightly, and Zoho CRM, among others.
In total, we counted 46 integrations as shared on Proposify's website.
DocuSign integrations
DocuSign supports over 350+ cloud-based integrations, meaning that it's highly likely it will work effectively with the platforms you're already using.
Some examples of integrations include SharePoint, Salesforce, SAP, Office365, Google Drive and Intuit, among others.
It's important to note that some integrations may only be available in more expensive subscription levels.
Bottom line
DocuSign offers roughly seven times more integrations than Proposify, which might be a deal breaker for some businesses, but Proposify does offer many of the most popular platforms and is expanding its list of integrations.
Security and authentication comparison
In terms of features, security is a necessity more than a luxury.
For many users transitioning from paper documents to electronic documents, there can be some apprehension about security.
Fortunately, both companies have created many layers of security to prevent the signatures from getting forged or data from being accessed by unauthorized parties, but here are some of the similarities and differences between the two offerings.
Proposify security
The Proposify API uses endpoint SSL/TSL algorithms to protect your documents. They maintain GDPR compliance and enable their customers to set their own compliance preferences.
Proposify is SOC2 Type 2 certified, has been audited against the AICPA Trust Services Criteria for Security, Availability, and Confidentiality, and uses Amazon Web Services for cloud hosting, which operates with one of the highest security standards in the industry.
Proposify boasts an uptime of 99.9 % or higher, and all data and files sent to and from Proposify's proposal software are encrypted using SHA-256 bank-grade encryption.
DocuSign security
DocuSign uses best-practice security standards to protect documents and user data.
Data transfer and access to and from the software are done via HTTPS, and all files and data are encrypted using AES 256-bit encryption to keep it secure.
Furthermore, it has advanced electronic signature verification, unalterable signature data, anti-tampering controls, and a Public Key Infrastructure (PKI) digital certificate technology.
DocuSign also boasts 99.99% uptime, is secure and legally compliant in 180+ countries, and is trusted by companies that require the highest level of security, such as Apple, T Mobile and Salesforce, among others.
Bottom line
Both companies prioritize security for their customers, so there won't be many concerns should you choose either solution.
On the authentication front, both DocuSign and Proposify utilize security measures such as:
SMS authentication via OTPs
Authentication via email
Personal ID verification
Access code authentication via Apple and Android mobile devices
Authentication through knowledge-based questions.
Both e-signature solutions create legally binding signatures, are backed by world-class security, and are in full compliance with the strict standards of the Electronic Signatures in Global and National Commerce Act (ESIGN, 2000), the Uniform Electronic Transactions Act (UETA, 1999) and eIDAS (Regulation 910/2014/EC).
Proposify vs. DocuSign: Pricing
Proposify's pricing
Proposify is a cost-effective solution offering two simple price points. The Team plan costs $49 per month, and it's ideal for small to growing sales and marketing teams.
This plan provides unlimited document sharing, standard integrations, custom fields, forms and variables. It's billed quarterly and annually.
The Business plan costs $590 per month, and it's perfect for teams of ten or more.
It offers all the Team features and Salesforce integrations, premium support and onboarding services, roles, permissions, and approval workflow.
Unlike the Team plan, the Business plan is only billed annually.
Proposify also offers a free 14-day trial.
DocuSign's pricing
DocuSign is a reliable tool with different pricing plans and customization, so you can choose one that suits you best.
The Personal plan starts at $10/month when paid annually and $15/month when billed monthly. Other plans are also available on monthly and annual subscriptions.
The Standard plan costs $25/month when paid annually and $45/month when paid monthly. On the other hand, the Business Pro option goes for $40/month when paid annually and $65 when billed monthly.
They also have an Enhanced plan at a custom price that you'd need to talk to one of their reps about.
DocuSign offers a 30-day free plan to get familiar with the software.
Proposify vs. DocuSign: User reviews
Proposify is a highly rated proposal software with a rating of 4.5/5 stars with 259 reviews on Capterra. In G2, Proposify is rated at 4.6 out of 5 stars with 884 reviews.
DocuSign is also highly rated in user reviews. According to G2, it has a rating of 4.5 out of 5 with 1899 reviews. On Capterra, it has an overall rating of 4.7/5 stars with 6655 reviews.
Also, in terms of ease of use and customer service, it has been rated at 4.7/5 and 4.5/5, respectively.
On TrustRadius, DocuSign has a rating of 10/10, while Proposify has a rating of 8.3/10 in terms of usability.
Both solutions rank comparably in security, scalability, and customer service according to users, but since DocuSign does have a larger user base, its rating is based on a larger amount of user feedback.
Final thoughts
As you've no doubt seen in this comprehensive breakdown, Proposify and DocuSign are both strong platforms with many similarities and unique features.
Proposify's proposal-focused software is popular among small to medium-sized businesses with human resources, sales, and marketing teams who want to streamline their sales and contract-signing processes, while DocuSign owns a much larger share of the market and is a popular choice among large-scale enterprises.
If you want to keep going down the rabbit hole and evaluate more options in the proposal and e-signature realm, check out our recent article on the 10 best electronic signature software to e-sign your docs with ease in 2022.
You'll get a simple breakdown of ten top contenders in the digital signature and electronic document industry, and you'll no doubt have a much better sense of your top options.
While you're exploring your options, you might want to check out PandaDoc's all-in-one electronic signatures solution, which comes with our proposal software that can increase your close rate by 18% — especially considering you can try it all out for free.
Disclaimer
Parties other than PandaDoc may provide products, services, recommendations, or views on PandaDoc's site ("Third Party Materials"). PandaDoc is not responsible for examining or evaluating such Third Party Materials, and does not provide any warranties relating to the Third Party Materials. Links to such Third Party Materials are for your convenience and does not constitute an endorsement of such Third Party Materials