Looking for an alternative to SignRequest?
Find out how a change from SignRequest to PandaDoc can extremely improve your approval and workflow management.
| | SignRequest | PandaDoc |
| --- | --- | --- |
| eSignatures | | |
| Audit trail | | |
| Account branding | | |
| Unlimited templates | | |
| In-person signing | | |
| Attachments | | |
| Signing order | | |
| Reminders and expiration | | |
| Digital certificates | Enterprise only | All plans |
| Payments | Enterprise only | All plans |
| Proof of signature | Enterprise only | Embedded |
| CRM integrations | 1 | 15 |
| Approval flows wizard | | |
| Document editor | | |
| Quote generation | | |
| Mobile application | | |
| Merge fields (tokens) | | |
Track all document activity
Using SignRequest, you can view current document statuses via the dashboard, and use a signing log to track when recipients sign documents with an electronic signature. These basic tracking features are bettered by PandaDoc electronic signature software where users can track many more important document metrics. See who has viewed documents, who opened them, how long they spent on each page, and more. PandaDoc provides robust document management and allows you to easily determine the most effective approach over time.
Highly customizable documents
PandaDoc enables users to customize documents to a much greater extent than SignRequest. Upload documents, convert and edit cloud files, or create documents from scratch within PandaDoc and tailor them to your prospects' needs perfectly. With PandaDoc tokens, generate documents prepopulated with data from your preferred CRM software (including Salesforce integration) thanks to the out-of-the-box integrations.
Custom approval workflows
PandaDoc supports customizable approval workflows, meaning you can set the criteria and order of recipient approvals. This allows for more flexibility, and simplicity, and can drastically speed up the document approval and signing process. SignRequest users can only use limited approval features. Recipients must approve in a certain order, with the process becoming delayed if somebody in the chain fails to sign or rejects the document. Streamline your approval workflow with PandaDoc.
Powerful tools for sales teams
Sales teams can take advantage of the industry-leading user-friendly features of PandaDoc to dramatically boost efficiency. Easy document generation, sharing of interactive proposals, building quotes, working with integrated CRM data merging, effortless digital signature support, faster payments, support for mobile devices, and more make PandaDoc the perfect all-in-one solution for the modern, dynamic sales team.
Round-the-clock worldwide customer support
SignRequest is a small company, whose support is limited to European time zones. PandaDoc has offices and team members operating 24/7 in all time zones worldwide, so you can count on lightning-fast support at all times, wherever you are.
What makes PandaDoc different from SignRequest eSignatures
Digital certificates with eSignatures as standard
All PandaDoc plans include legally-binding eSignatures, making it an excellent value electronic signature solution. As soon as recipients start signing documents, a downloadable digital certificate is created which is used to verify the signature's authenticity. With SignRequest, users need to purchase the premium Enterprise plan to access digital certificate features.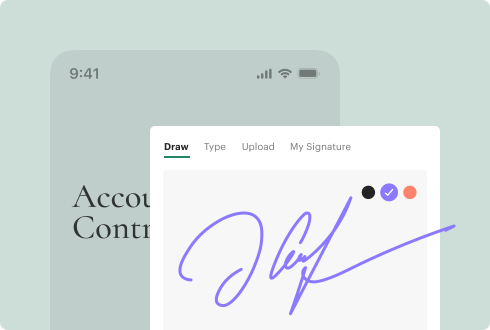 Personalize documents individually or in bulk
Document creation and customization are simple with PandaDoc. Tokens allow users to autofill fields in entire documents, saving users a huge amount of time and effort. Templates are easily editable using the content library, where you can pick and choose which sections to include or omit from documents depending on their purpose. Utilize the bulk send feature to send up to 1,000 documents at one time.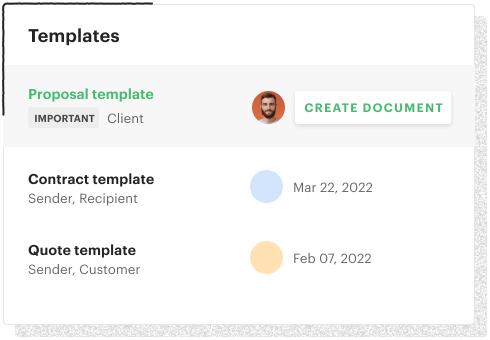 Support for a wide range of CRMs
While SignRequest only integrates with Salesforce CRM, PandaDoc includes 15 different CRM integrations. Document generation and data merge features simplify the entire document creation process and freeing up valuable time. PandaDoc even has 2-way sync functionality to manage document and deal statuses more effectively. For additional integrations with PandaDoc, use Zapier connections with Gmail, Slack, Google Drive, Google Docs, and more.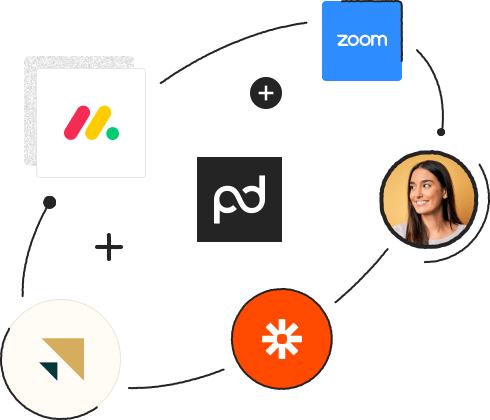 Sending documents made easy
With PandaDoc, changes in recipients or their individual contact details won't mean you have to start over. Quickly alter recipients when you get their out of office email. You can also broaden the reach of your documents by using the 'document forwarding' feature included in the eSignature settings or even simply share documents via a clickable link.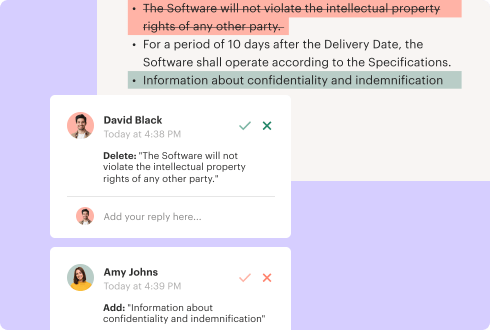 Innovative payment options and pricing tools
Make your quotes and proposals interactive with PandaDoc. Automatic calculation of important document features like pricing tables, tax information, margins, discounts, and more are valuable tools for any modern business. For closing deals, PandaDoc even supports online payments directly through the document itself and, of course, easy digital signing.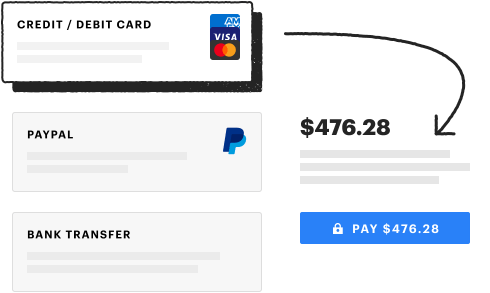 Find the perfect PandaDoc solution for your business