Close more business with better sales proposal software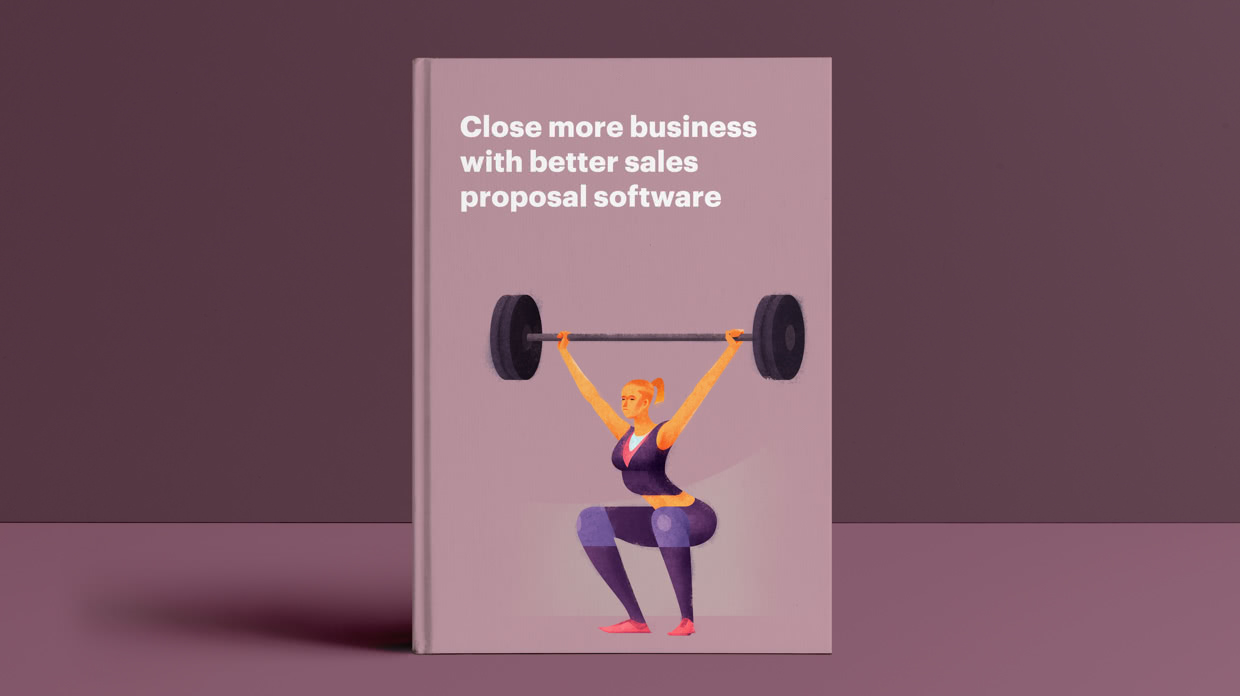 Are you relying on out-of-date processes for proposal creation and tracking? In our eBook, "Close more business with better sales proposal software", we take a look at how proposal software can help you close more deals, save resources, and achieve a faster response time.
There's a better way to create, send and track proposals
Many businesses still rely on "legacy" workflows to create their proposals. These workflows usually involve multiple manual processes like printing off and photocopying documents, laborious collaborations and edits, and a long response time from potential clients.
Software, on the other hand, can dramatically cut down on the time needed to complete these tasks. By keeping everything paperless, and by using an array of tools – from templates to embedded eSignature fields – modern solutions allow for a much more efficient workflow.
What you'll learn from this eBook
After working with thousands of clients, we think we've found the winning formula for proposals. In this eBook, you'll learn the following:
Why the old proposal creation and tracking process no longer works (and what to do instead).
Data-backed suggestions to boost your close rate by 28% or more. These tips invariably result in a sizeable increase in our clients' close rate, while also cutting the time employees spend on creating proposals. It's not unusual to save upwards of twelve hours per week per employee.
The perfect structure for proposals, including where to place the main offer, CTA, and pricing.
The tips are simple, powerful, and easy to implement. You'll kick yourself for not utilizing proposal software earlier!