In our content-centric world, readers are accustomed to engaging, personalized content that delivers the information they're looking for, and fast. The same goes for client-facing documents during the sales process, which is why it's important to give your clients and prospects polished, on-brand proposals that they want to engage with.
If you're struggling to devise a proposal that connects, these sales proposal writing tips will come in handy. In no time at all, you'll be creating proposals that captivate and, most importantly, close the deal.
The next time you need to create a proposal, use these creative writing tips:
1. Personalize the proposal
This seems like a no-brainer, right? You'd be surprised how many sales professionals will use a stock proposal template and fail to change the language, format, or imagery to include information about the potential client.
Personalizing your sales proposals doesn't just show the prospect you care about their business; it also proves you have a thorough understanding of their needs and goals.
There are several ways to personalize a sales proposal, including:
Brand colors
Alter the sales proposal to include the logo, brand colors, and other brand elements specific to the company you're courting.
Company information
Throughout the proposal, use real-life examples from the company, its employees, and other aspects. From using the brand name to detailing timelines with specific individuals, the personalized nature of this approach is key to captivating the reader.
Cover page
Using the company's brand elements, design a cover page that captures the attention of all decision makers and qualified leads involved in the process. Take it a step further and include a personalized note along with a date and your signature.
Table of contents
A well-organized and personalized table of contents with clear subheads helps your recipients find what they're looking for immediately. Make sure the table of contents has clickable subheads, so that recipients don't have to scroll to find the information.
Readable layout
As simple as this is, using a readable layout is one of the most important sales proposal writing tips. Use personalized headlines, bullet points, images, and other features to develop an enticing proposal layout.
Take the time to develop a proposal solely for your prospective client. They'll appreciate the effort, value, and information you put into the document and thank you for it with a signature on the dotted line.
2. Use images and videos
In addition to assisting in the format and flow of your proposal, rich media plays a major role in enticing prospects to close a deal. In fact, it's been found that proposals that include various forms of media are 32% more likely to close.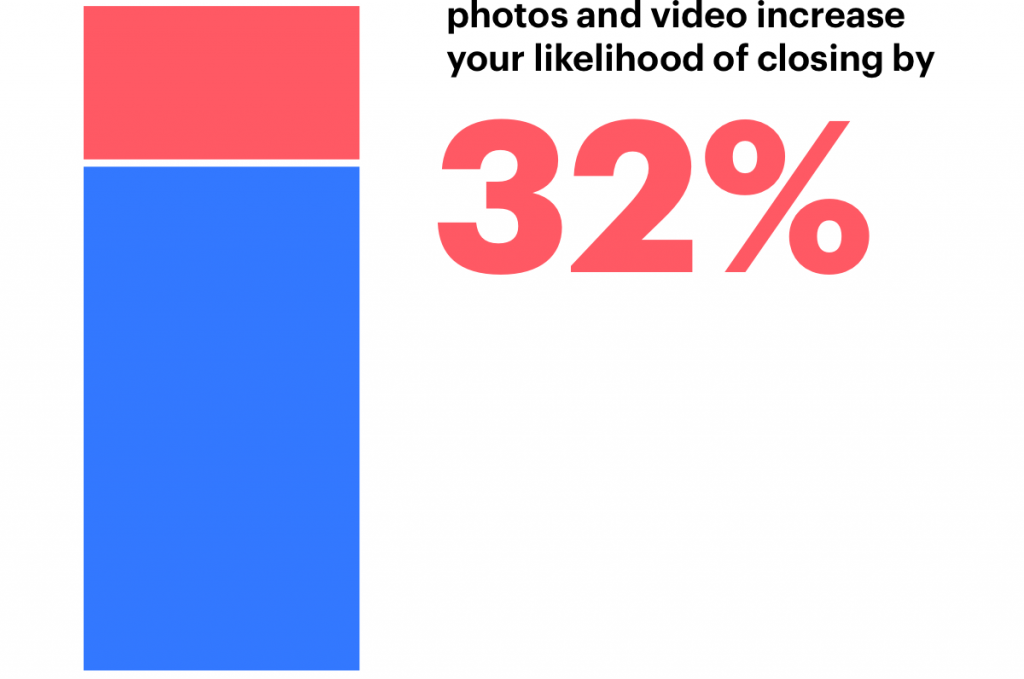 Embedding short videos and imagery related to your products, services, and team helps break up text-heavy documents, keeping your reader intrigued.
There are several types of media elements you can use to captivate readers and connect them to the overall story and goal of the proposal, including:
Client testimonials
Ask a few of your former clients to speak about their experience with your company. These videos will demonstrate that your business has proven experience and success in delivering value to clients.
Team introductions
If your potential client will be working with select individuals on your sales team, include brief introductions along with their picture. This puts future clients at ease, as they'll now know exactly who they're working with.
Product and service demonstrations
Four times as many consumers would rather watch a video about a product than read about it. Show the prospect what they can expect from your company's different offerings.
Process videos
If your company applies specific processes to help clients accomplish their goals, detail these processes or services in an instructional video included in the proposal. This transparency from the get-go provides potential clients with peace of mind and confidence.
The key to creating engaging videos is keeping them short. Ideally, videos should be between two and five minutes long. The most-watched videos on YouTube are under 200 seconds long.
3. Collaborate with the marketing team
Your marketing team is the ultimate resource in helping you close a sale and improve your overall sales conversion rate. If you have the ability to get their feedback on your proposal, go for it.
Marketing professionals are creative, analytical, and strategic by nature. They may offer insight for writing your sales proposal that you previously hadn't thought of.
Additionally, you may be able to utilize their design, coding, and copywriting resources to further personalize your sales proposal. From the cover letter to the overall format, it doesn't hurt to collaborate with your fellow marketing teammates, especially if it leads to improved close rates.
4. Proofread
There's nothing more embarrassing for a sales rep than sending out a proposal only to realize it included several errors, from spelling mistakes to pricing mishaps.
With this in mind, one of the top sales proposal writing tactics is to always proofread before sending the final draft. In fact, it is advantageous to have at least one other individual proofread your proposal, too. This individual can catch mistakes you may not have noticed, saving you from a potential sales disaster.
5. Optimize your proposal
In addition to personalizing the proposal through various designs, media, and language, a few small tricks can also help improve your close rates.
First, think about what time and day of the week you plan to send over your proposal. While you may believe any day of the work week would be fine, a study showed 41,3-54,8% of proposals were signed on a Friday, Saturday, and Sunday.
Also, consider the time of day. If you send a proposal over at the end of the workday, it'll likely be the last thing on the prospective client's mind. Instead, try to send it over either first thing in the morning or around mid-morning for the quickest close.
Finally, consider the length of your proposal. While you may be tempted to go all out with personalized writing, imagery, and videos, you don't want it to be too long. Your proposal should be long enough to include all of the necessary information and associated costs or resources, but short enough to keep the client's attention throughout.
6. Use creative follow-up emails
Sometimes clients love your proposal but need time to think about their decision. If you still haven't heard back, you can use a creative follow up email to your advantage and hopefully improve your close rates. After all, follow up reminders increase your chance of closing by 30%.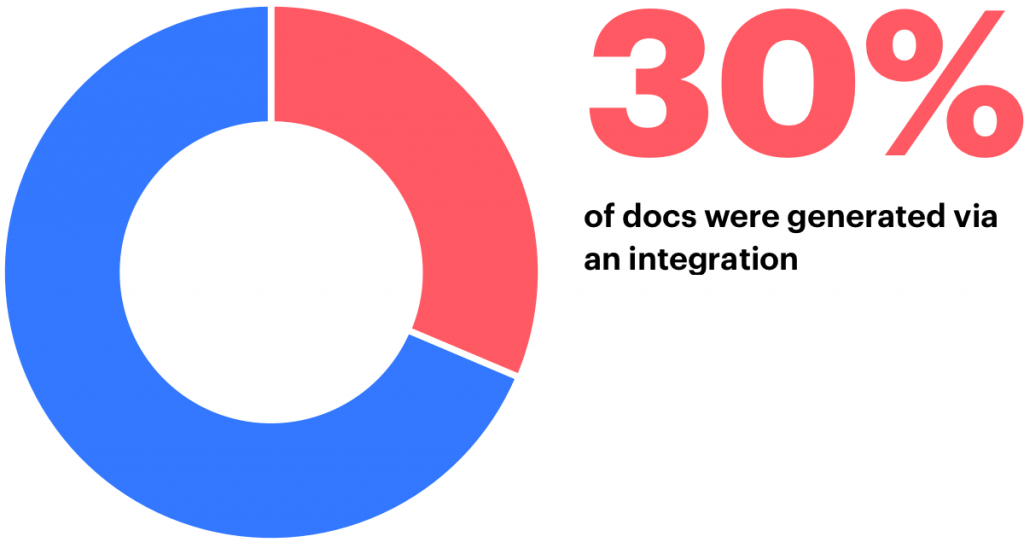 Similar to sales proposal writing, craft a follow-up email that is personalized, informative, and respectful of the prospect's needs and time. In these messages, you can also provide added transparency and include information about the next steps after they sign the proposal.
7. Use technology to your advantage
Sure, you can use the old print-and-sign method to close your sale. But that requires both parties to schedule a meeting or rely on snail mail.
Instead, increase your close rates by leveraging a proposal system which allows you to develop interactive proposals, track client activity, and utilize eSign technology for a speedy close. Not only will it help you stay on track with your sales goals, but your prospects will also appreciate the ease of receiving and signing the proposal.
Do you have any creative sales proposal writing tips? Share them in the comments!
Originally published June 1, 2016, updated August 27, 2019