The Smarketing library: content assets every sales & marketing team need to collaborate on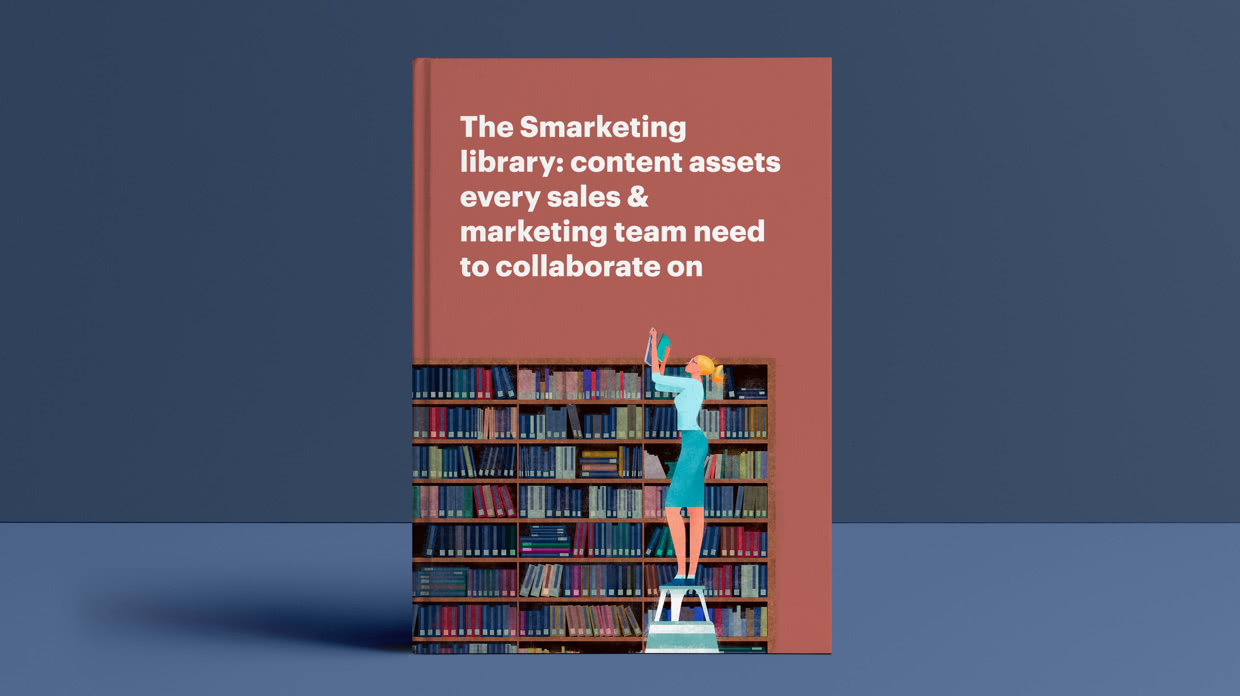 It's increasingly common for the roles of marketing and sales teams to overlap. And it's vital that businesses adapt to this trend.
Smarketing (sales-marketing) "libraries" are repositories of assets – including case studies, operating procedures, presentations, templates and more – that are of use to both sales and marketing teams.
Smarketing libraries aren't just about saving money
While the cost-savings can be sizeable, there's more to content libraries than just saving money. Having a single, easily-accessible collection of assets can also foster coordination between sales and marketing, at a time when alignment is becoming more and more critical.
Through the course of the eBook, we'll tell you exactly which results to expect and how to structure your content library for maximum effect.
What you'll learn in this eBook
In this eBook, we look at the high-level tasks involved with building a Smarketing content library and also take a look at each "type" of content individually, explaining their importance to both sales and marketing teams and how they can drive measurable results for your business.
In particular, we cover:
Case studies of successful clients.
Battle cards (analyses of the strengths and weaknesses of competitors).
Presentations and demos.
Client-facing interactive and rich-media content like videos, price calculators, simulations etc.
Proposal and document templates.
We explain the need for each type of content, the role they play in sales and marketing success, and practical ways for ensuring close alignment in regards to usage. If you're eager to ensure your sales and marketing team have all the resources they need, then a Smarketing library is an absolute must!