How to add links to a PDF
PDFs are a popular file type because the layout and formatting stay the same regardless of which digital device you view them on.
But what if you want to create or insert hyperlinks?
Read on to discover how to add links to a PDF on Windows or Mac, and how to keep hyperlinks when exporting PDFs.
How to create a clickable PDF on Windows
It's simple to create clickable links in PDFs on Windows, using Word or Adobe Acrobat to edit an existing PDF (or start a new one).
Create using Microsoft Word
In Word, click File > Open and select a PDF document to edit.
Once the file is open in Word, select the area you want to be hyperlinked.
Click Insert > Links group > Hyperlink.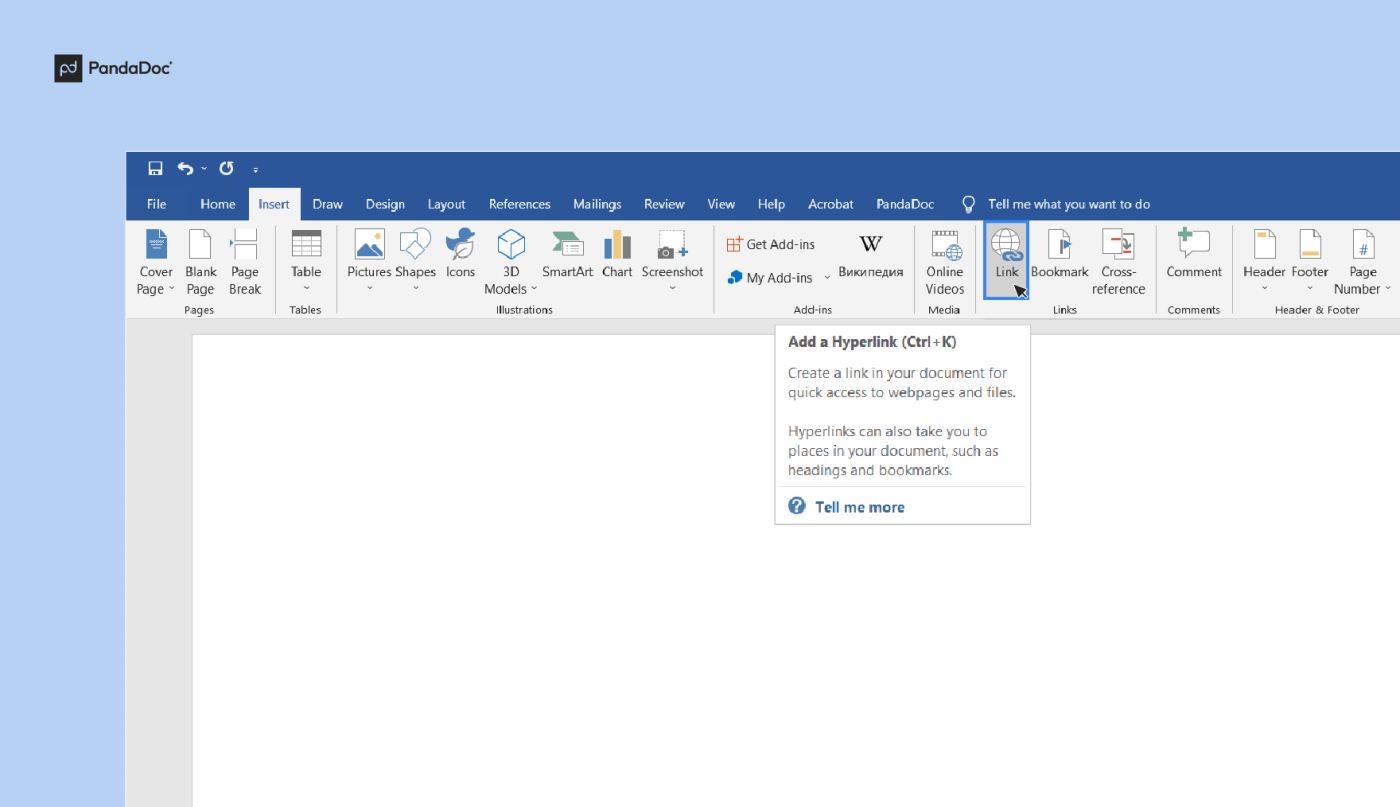 4. Enter the web address in the Address box and export the document as a PDF.
Create using Adobe Acrobat
In Adobe, open a file or start a new PDF.
Select Tools > Edit PDF > Link > Add/Edit Web or Document Link, then drag the rectangle to where you want to create the link.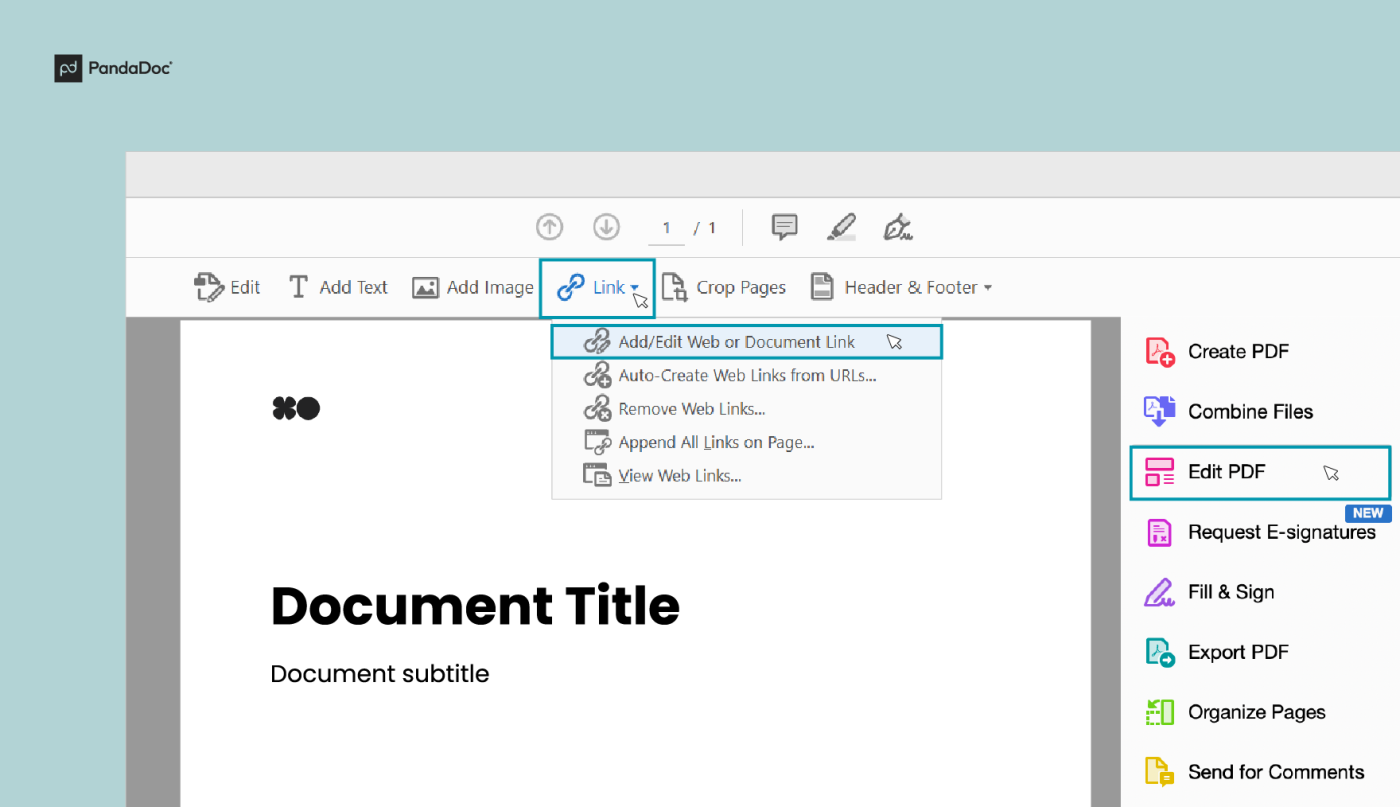 5. In the Create Link dialog box, adjust the link appearance and choose Open a Web Page for the link action.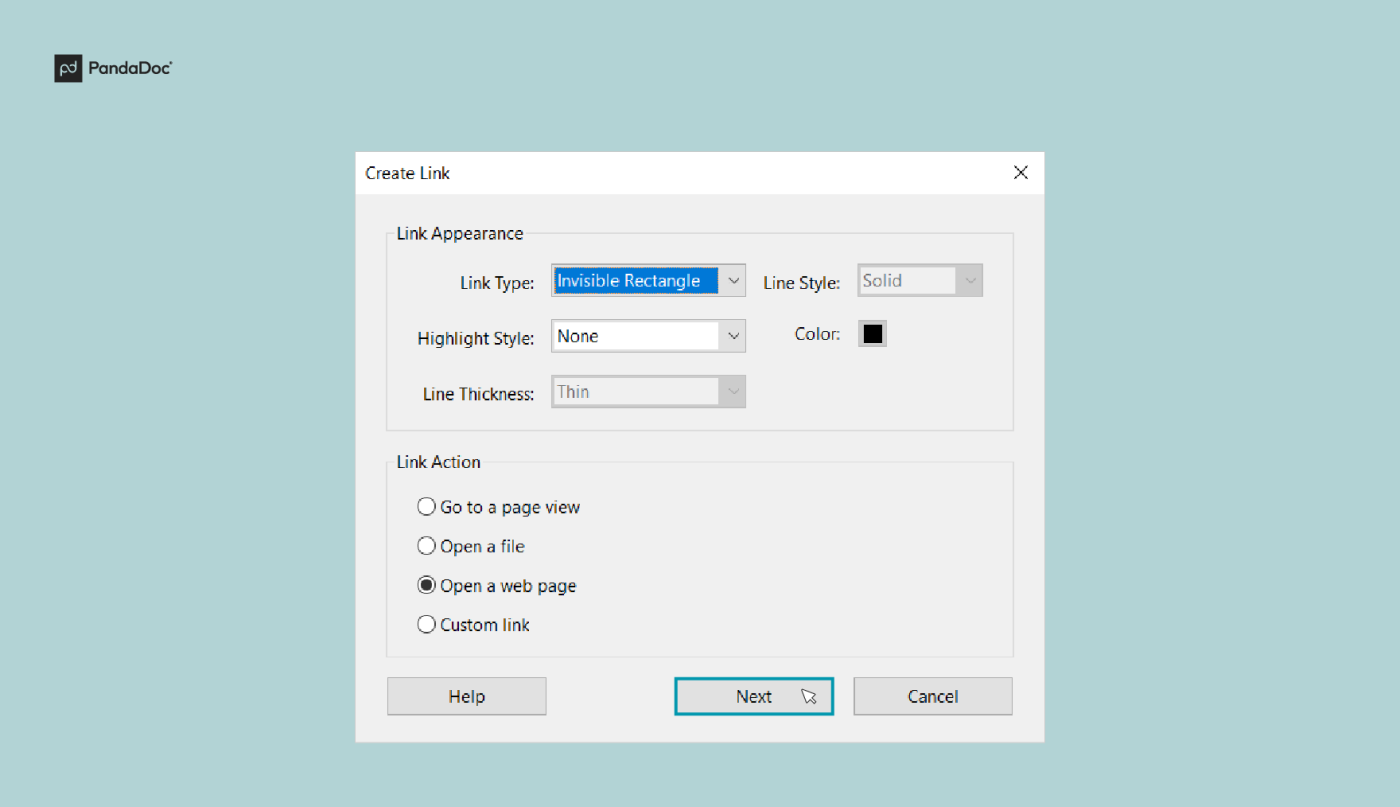 6. Click File > Save to save the PDF with the hyperlink.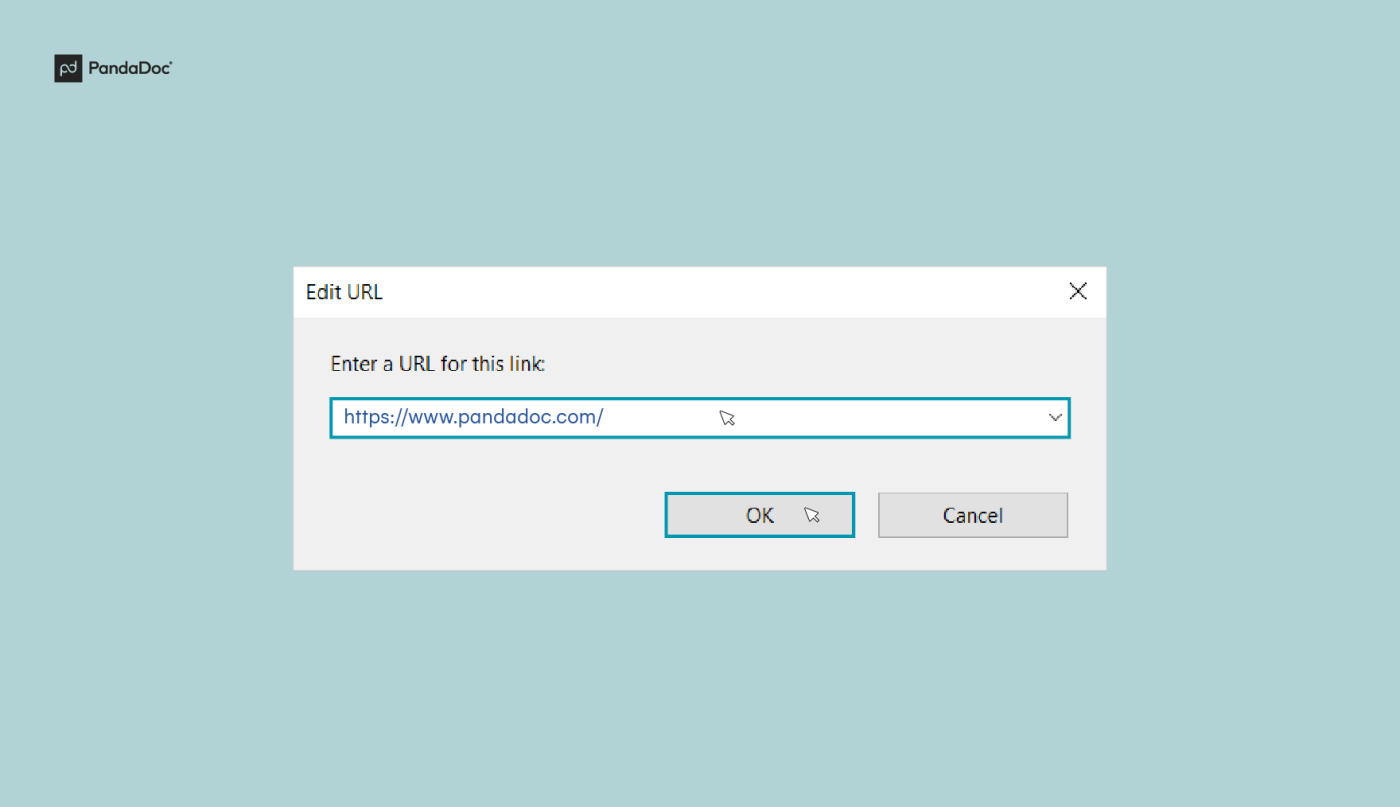 How to add a hyperlink to a PDF in Preview on Mac
Mac Preview is a PDF editor that lets you add links to a PDF in two different ways.
There's no specific toolbar for adding hyperlinks, but here's how to add links in a PDF in Preview:
Insert in a blank space
Select Preview > Go To Tools > Annotate > Text and the text field will appear.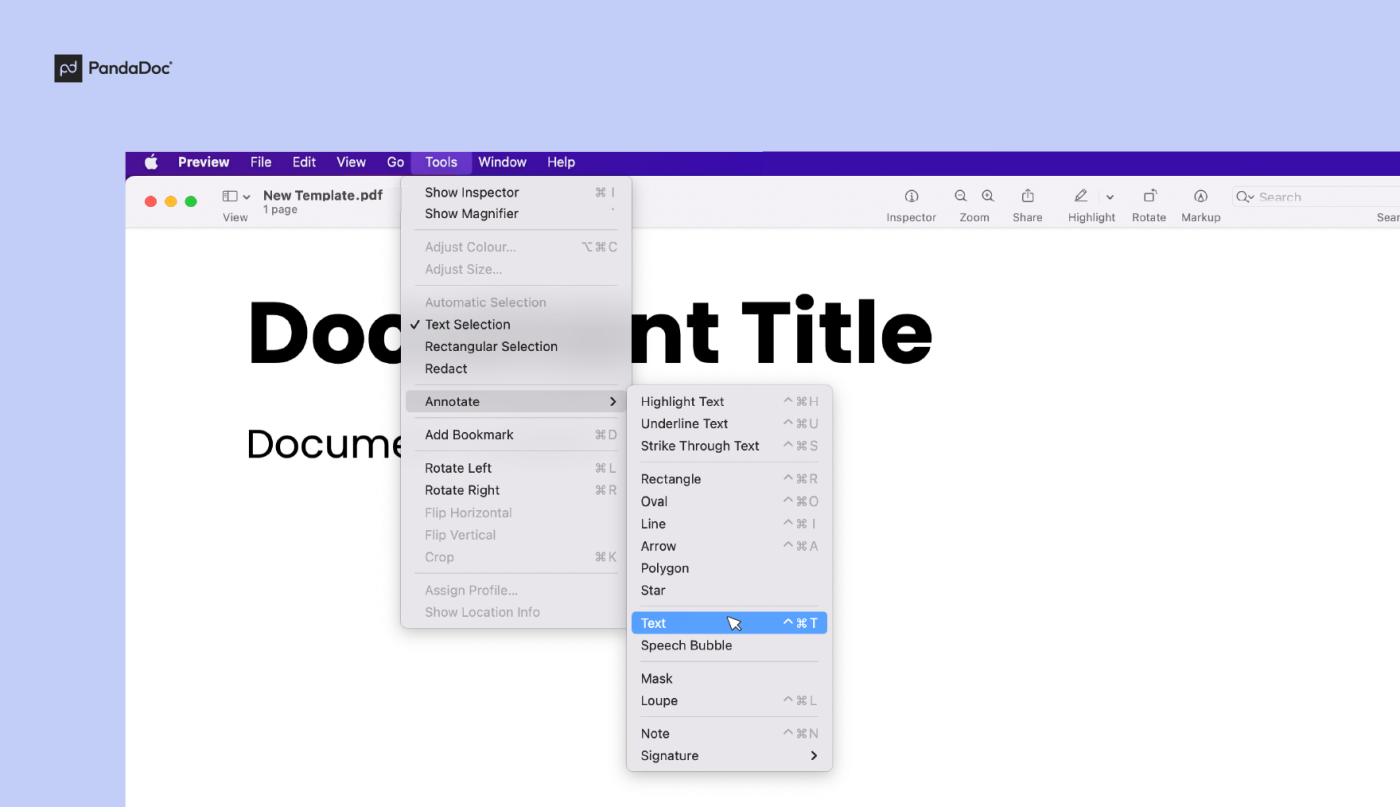 2. Input the hyperlink (you can also add text or page numbers). You can drag the text box to enlarge or move it.
3. The hyperlink is activated when you open the edited PDF.
Attach to existing content
Another way to add hyperlinks to a PDF is to overlap an existing part.
Open PDF with Preview.
Click Show Markup Toolbar and choose Shapes (square) > Fill Color (white) > Border Color (white or none).
Drag the white square to cover the relevant content.
Now follow the steps for inserting a new PDF link in a blank area.
How to keep hyperlinks in a PDF from Excel
So, we've seen how to insert hyperlinks in PDF, but how do you preserve them when exporting a file with Excel's PDF converter?
Export Excel file as PDF
Click on File > Save a Copy and a new window will appear.
Select PDF for the file type and click Save.
Open the PDFfile.
When you click the cells of thecolumn containing your web links, they should work successfully.
Apply the Excel HYPERLINK function
The Excel HYPERLINK function creates a shortcut to open a document stored on your hard drive, a network server, or the internet. It converts typed web addresses into hyperlinks:
Let's say you have the address www.facebook.com in Cell C4.
In Cell D4, apply this formula: =HYPERLINK(C4,"Facebook").
Press Enter to activate the hyperlink.
Click File > Export and choose PDF format.
Open the PDF and the hyperlinks will be working.
How to keep hyperlinks in a PDF from Word
If you convert a Word document to PDF, it retains the original formatting and the URL links.
In Word, open your document, click File > Save As, and give the file a name.
In the drop-down menu, choose PDF as the file type.
Next to Optimize For, select Standard (Publishing Online and Printing) or Minimum Size (Publishing Online).
Click Options to customize non-default options if desired, and click OK.
Navigate to the desired folder and click Save to convert the file.
How to keep hyperlinks in a PDF from Powerpoint
When you save a PowerPoint presentation as a PDF, the formatting is locked. Hyperlinks are automatically preserved on Windows:
Select File > Export.
Click Create PDF/XPS Document, then Create PDF/XPS.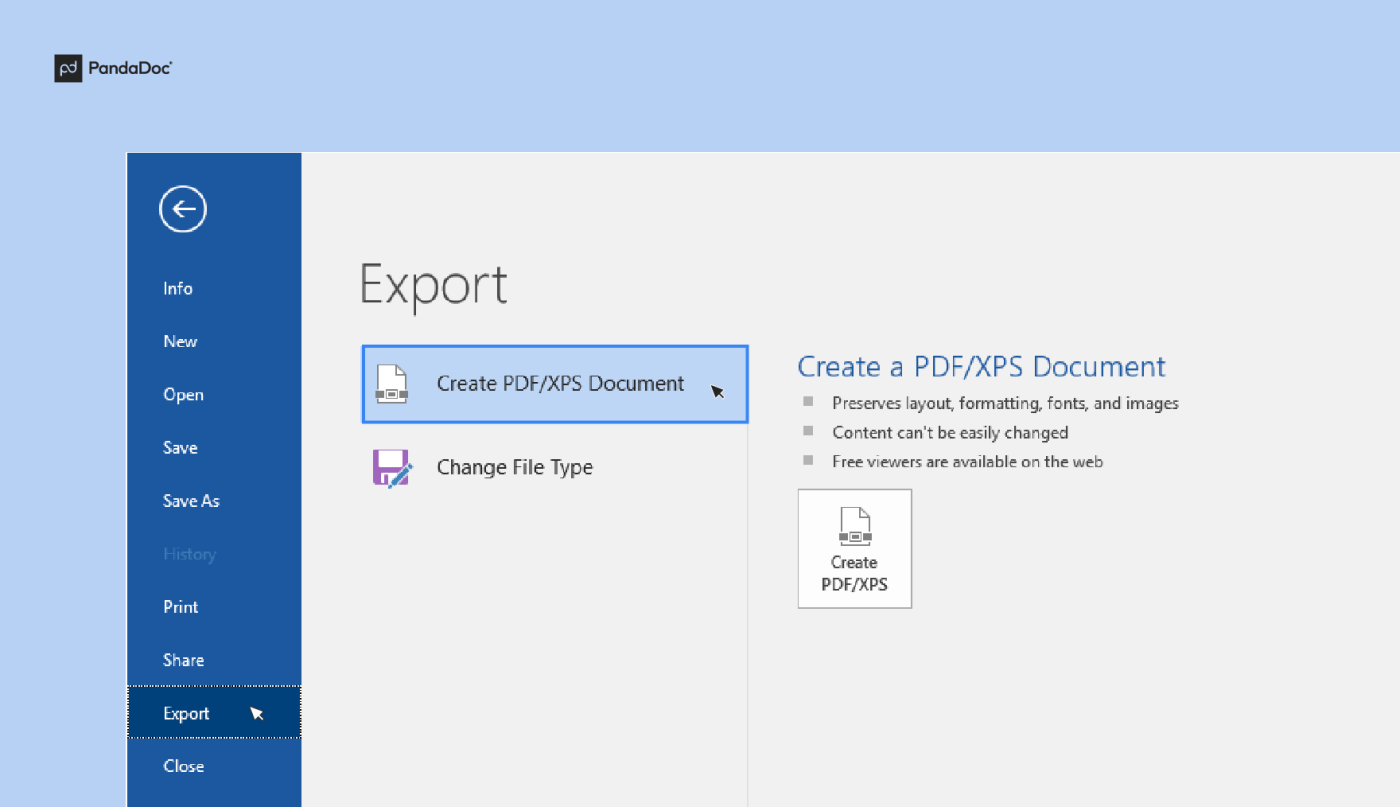 3. In the Publish as PDF or XPS pop-up dialog box, choose a location to save the file and change the name if desired.
4. Select file quality under Optimize For, and use Options to select specific slides or include hidden slides or comments.
5. Click Publish.
PowerPoint for macOS doesn't preserve hyperlinks in PDFs, but you can save presentations to OneDrive, open them in PowerPoint for the web and download them as PDFs from there.
This keeps your hyperlinks and gives you a smaller file size.
Create more engaging PDFs by adding useful links
Now you know how to add links to a PDF, you can make your documents more engaging with a clickable table of contents, bookmarks, and external links.
Don't forget, PandaDoc lets you upload files including PDFs, PNGs, JPEGs, and Word docs, ready for quick and easy eSignatures.