How do you sign a PDF on an Android phone or tablet?
PDF is the most common file format used for contracts, proposals, legal agreements, and other similar business documents.
Signing a PDF on an Android phone or tablet is a simple process. Most Android users opt for one of two methods:
Sign using Adobe Acrobat: The Adobe Acrobat app is free to download and easy to use. You can save a signature in the app for future use when approving documents.
Sign using a document management app like PandaDoc: Apps like PandaDoc, which are also often free to download, provide users with an array of tools alongside electronic signature features. 
Let's look at both of these methods in more depth.
Sign with Adobe Acrobat
Follow the steps below to sign a PDF using Adobe Acrobat:
1. Open your PDF with Adobe Acrobat.
You may need to install the Acrobat app and create an account with Adobe.
2. Tap the large blue pen icon at the bottom of the screen.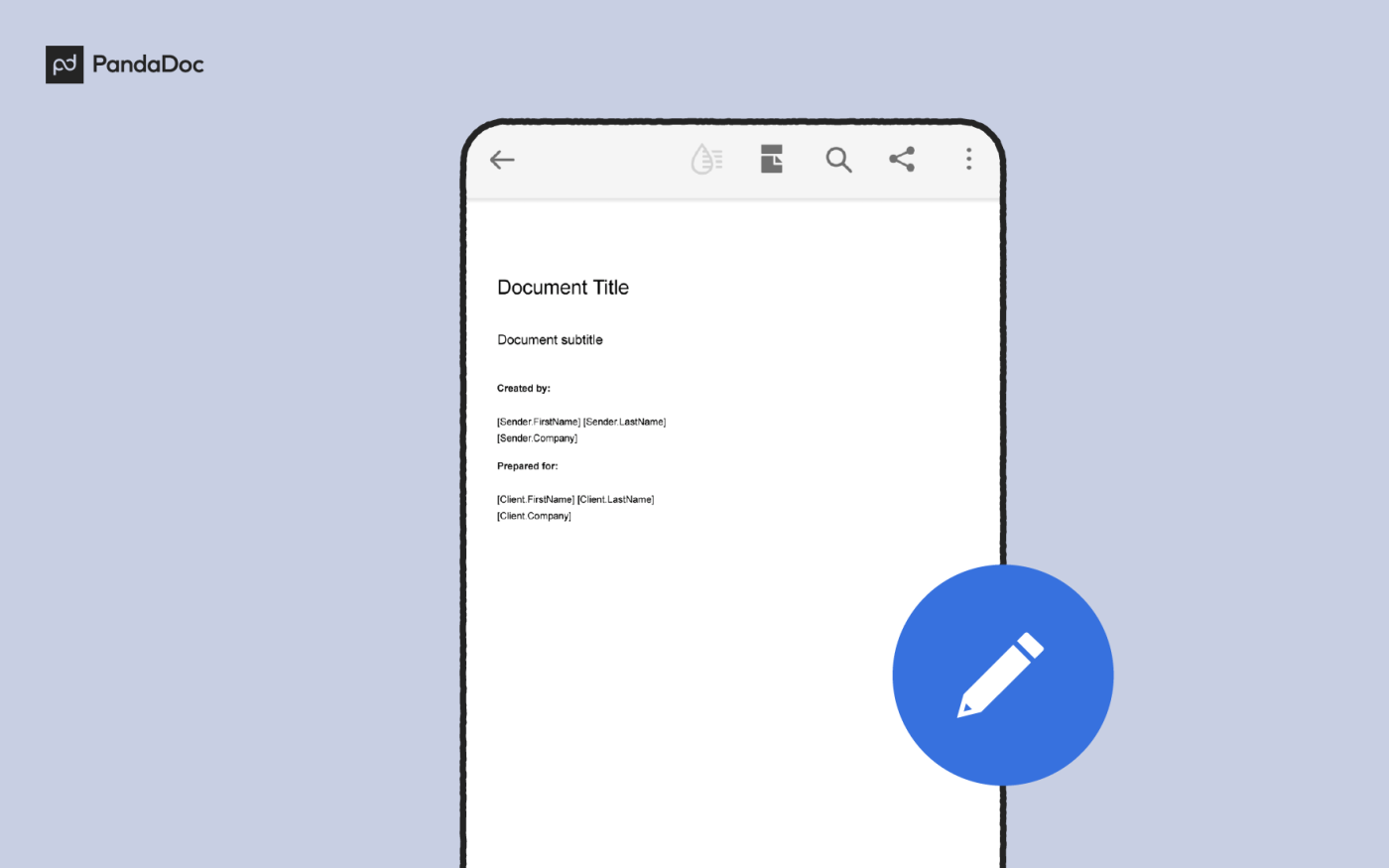 3. Tap Fill & Sign.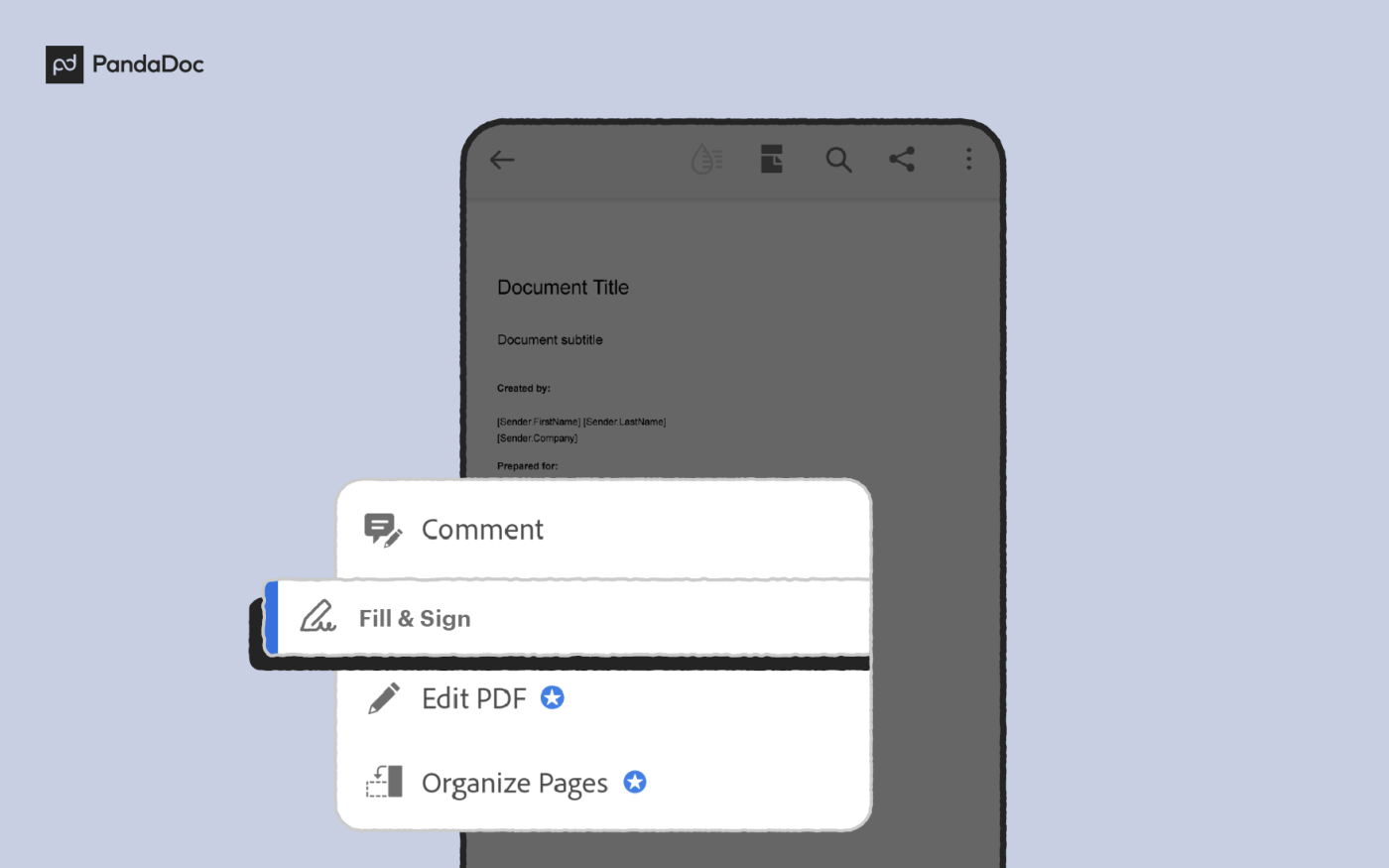 4. Tap the small fountain pen icon on the new menu.
5. Tap Create Signature (if you have not already created a signature) and draw and save a new signature.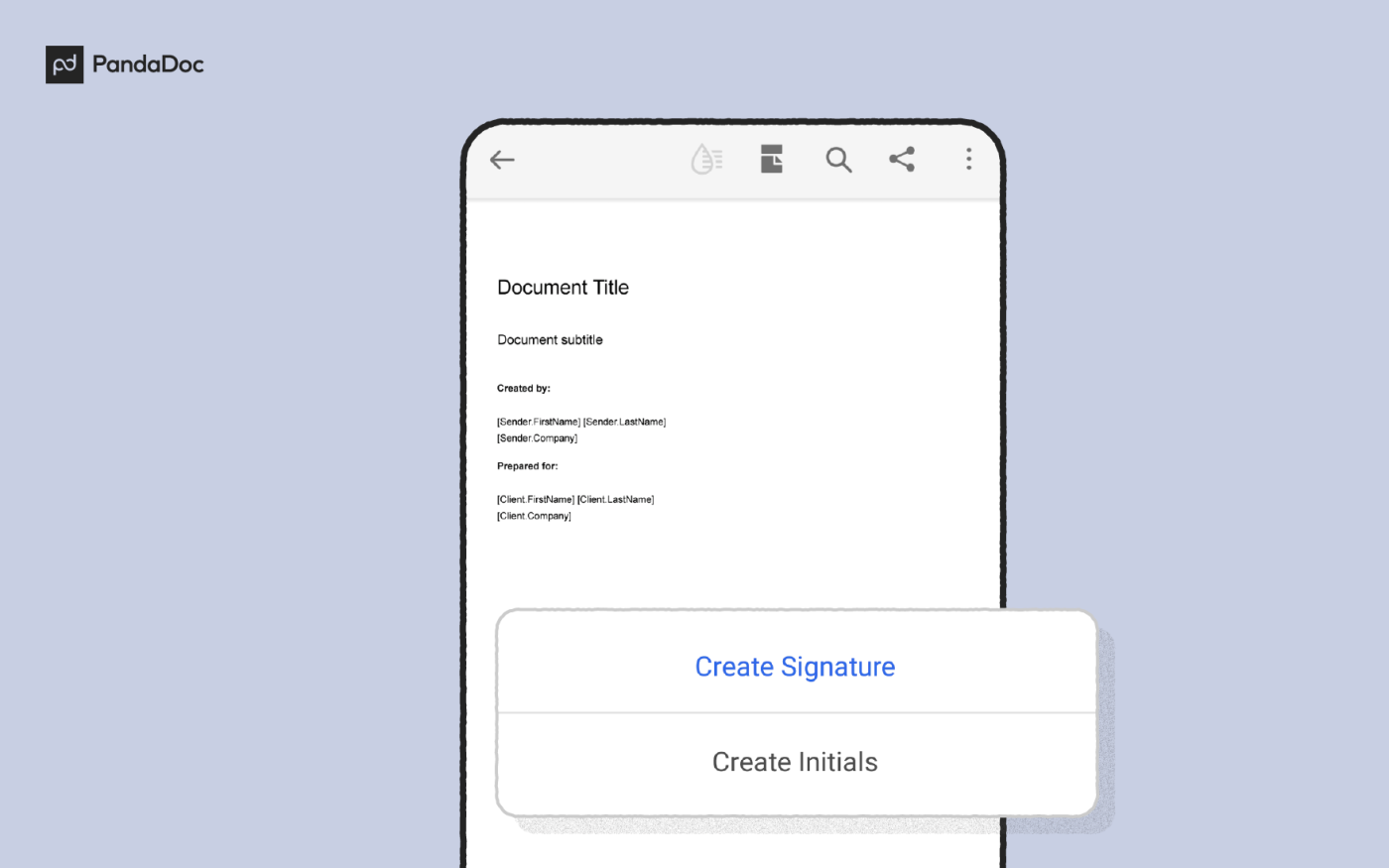 6. Position and resize the signature in the PDF.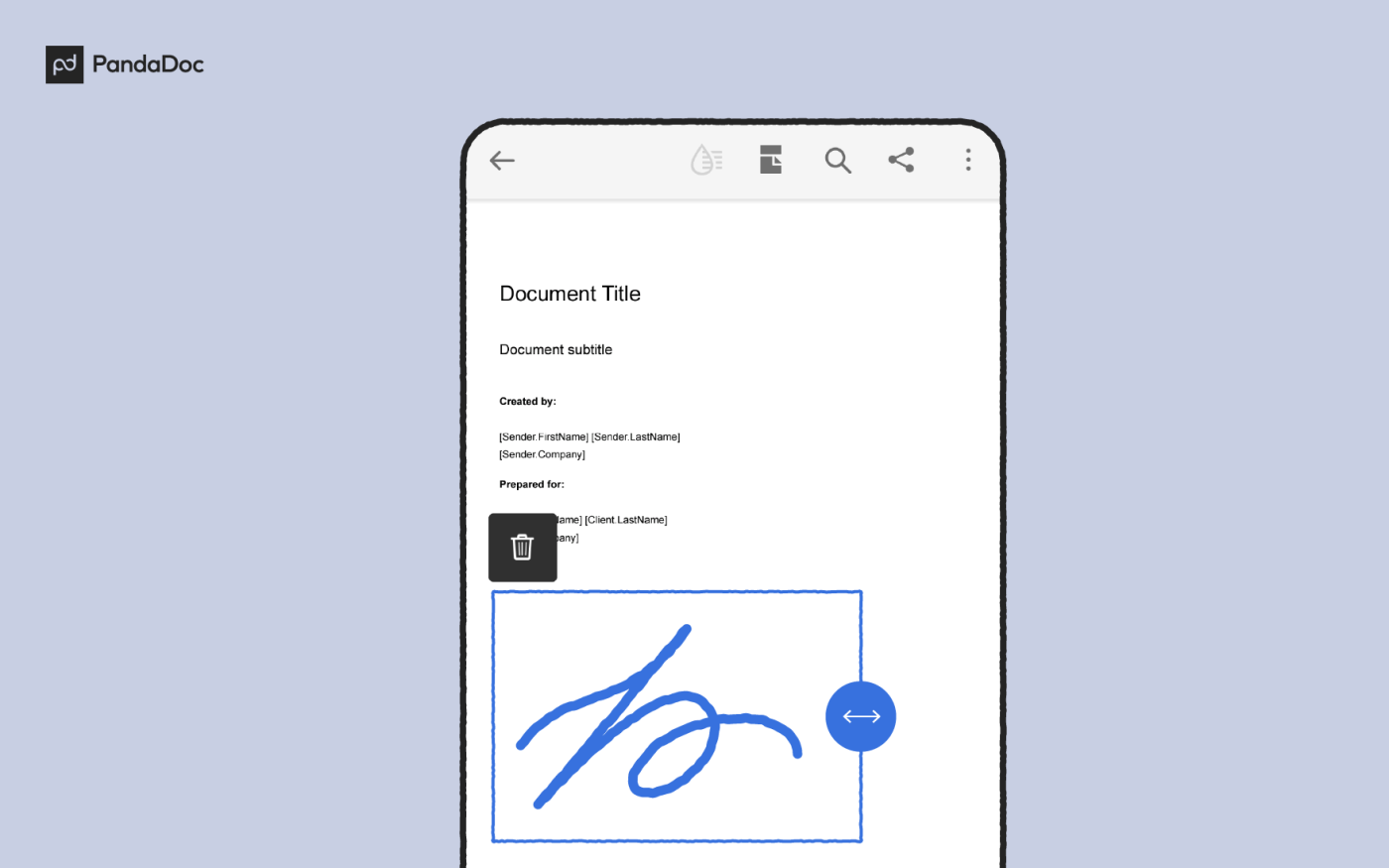 7. Tap the blue tick icon at the top of the screen once you have finished.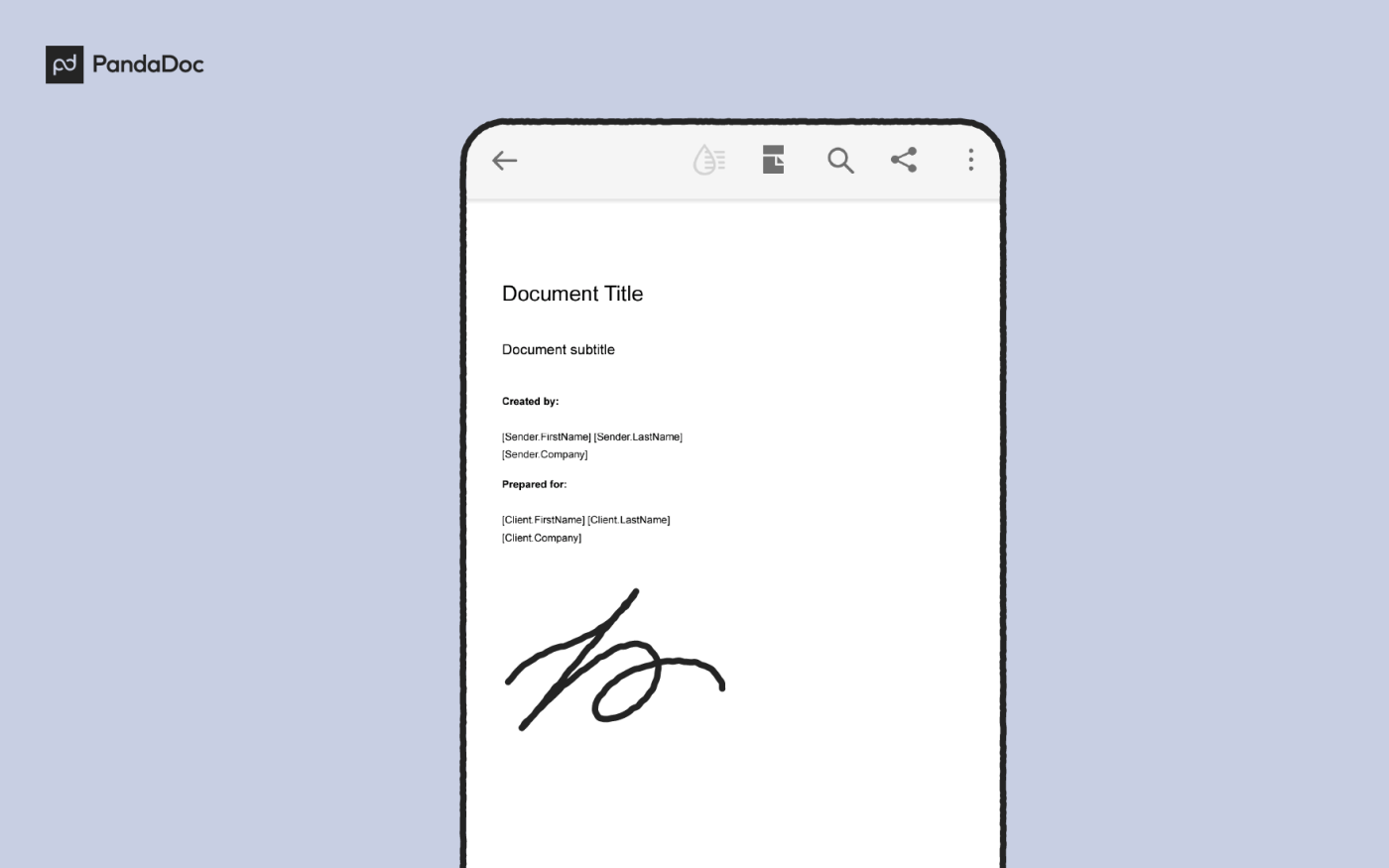 8. Your PDF document is now saved. If you wish to share it with others, select the share icon at the top right of the screen.
Sign with PandaDoc
Follow the steps below to sign a PDF using PandaDoc:
1. Open the PandaDoc app.
If you do not have the app on your phone, you can download it from the Google Play store and create a free account.
2. Tap the green Add button at the bottom of the screen.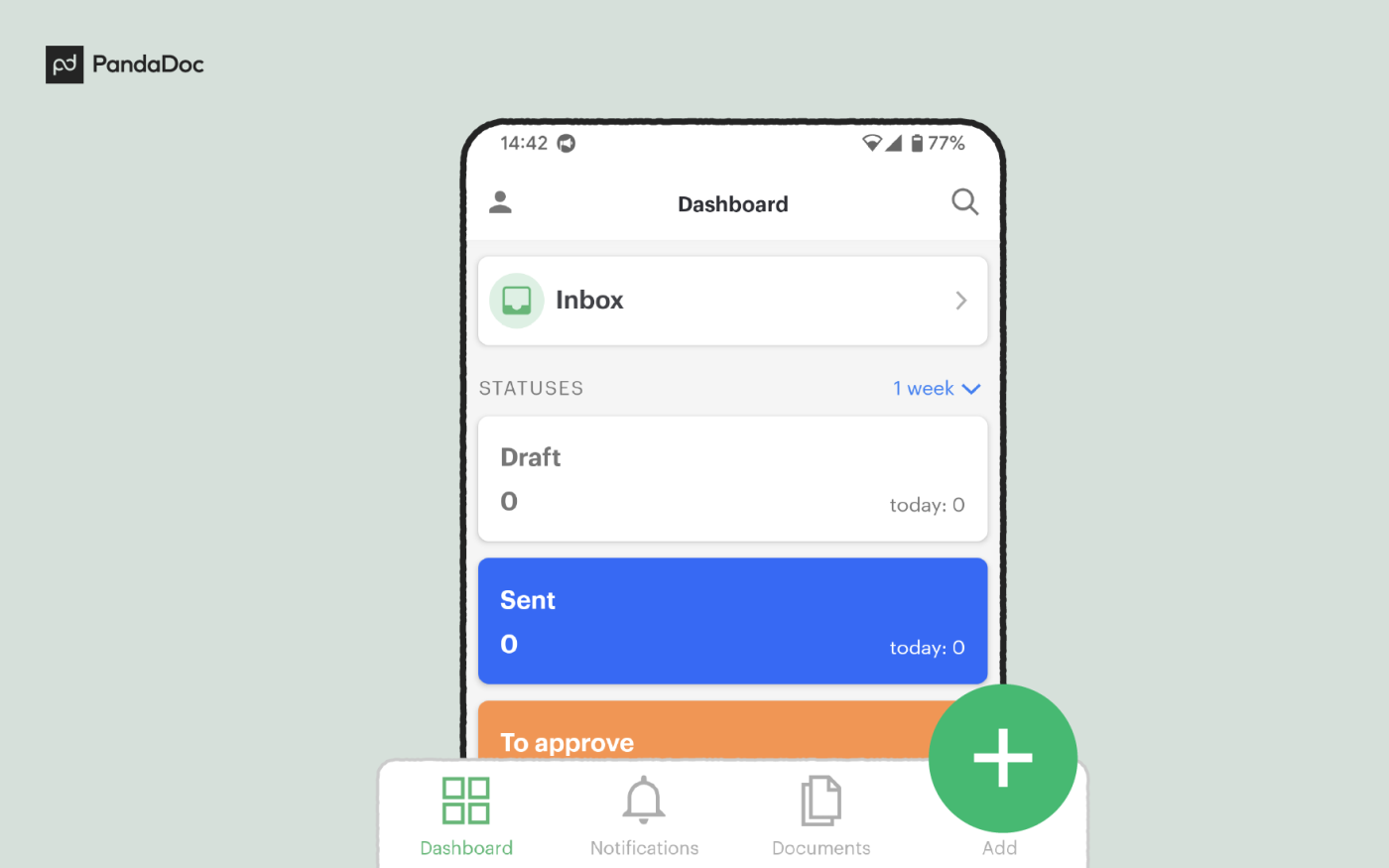 3. Tap Files and upload your PDF.
Once it has finished uploading, the document should be visible on the screen.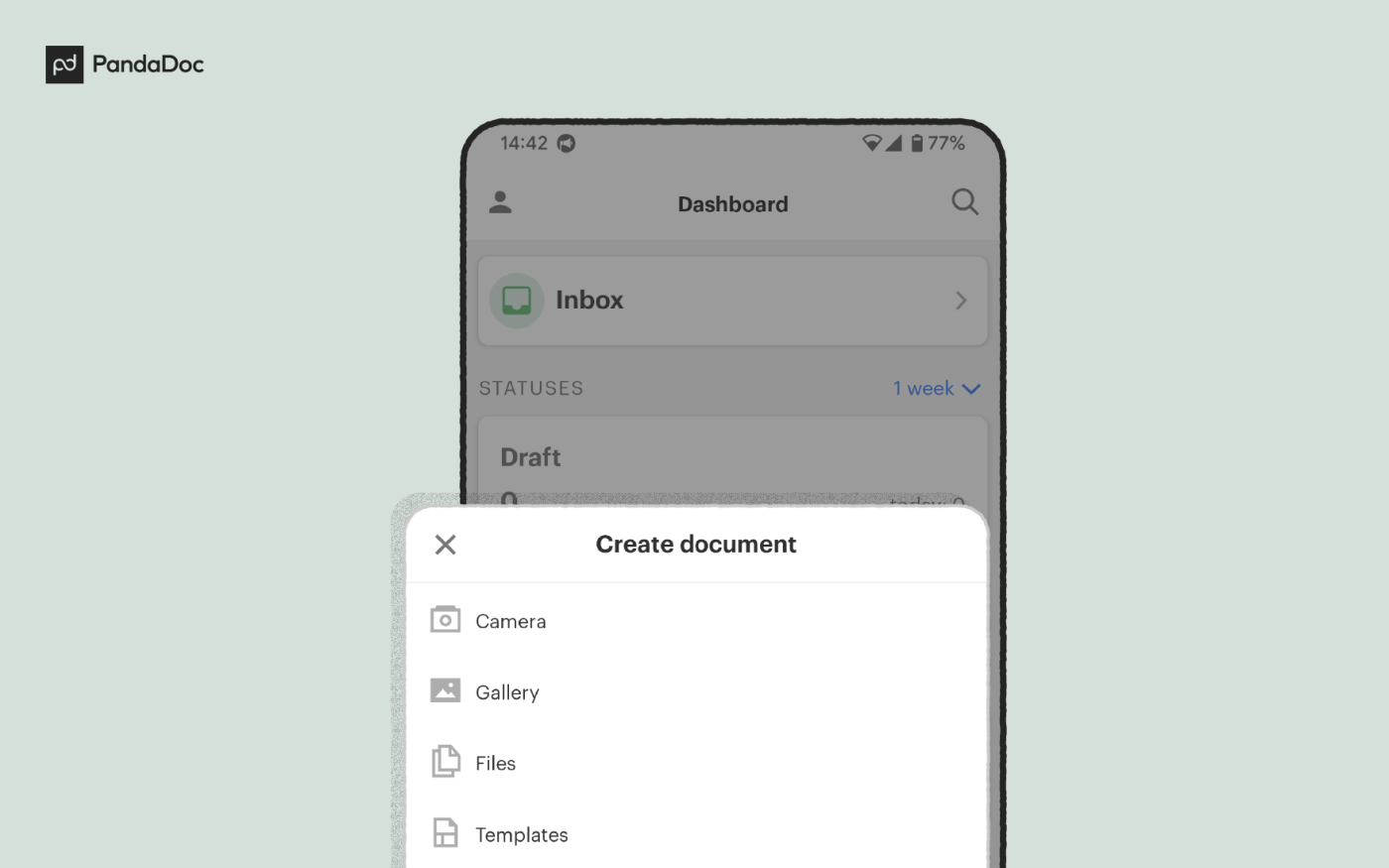 4. Tap plus icon in the bottom right corner and select Signature.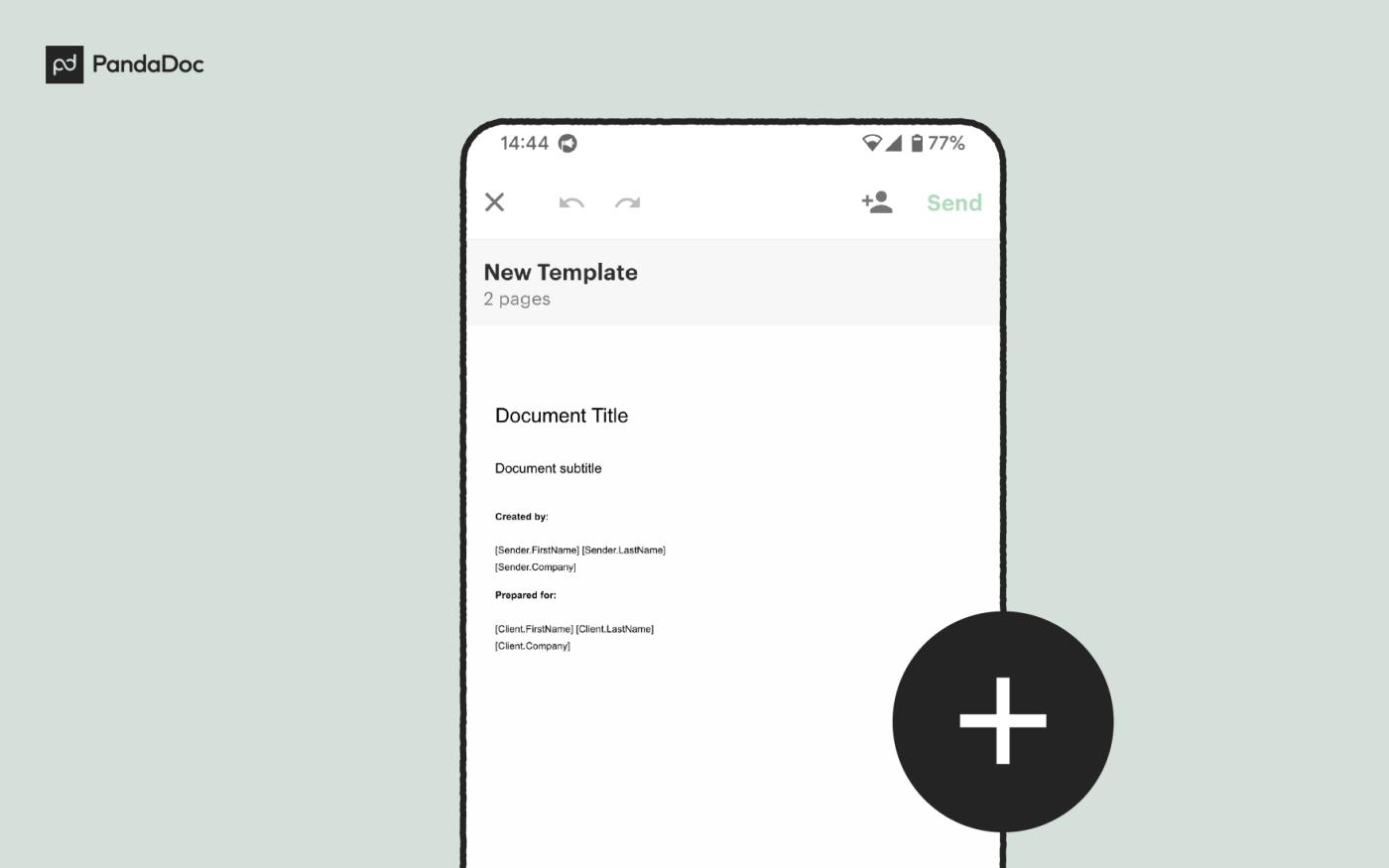 5. Position and resize the signature field and then tap the small pen icon.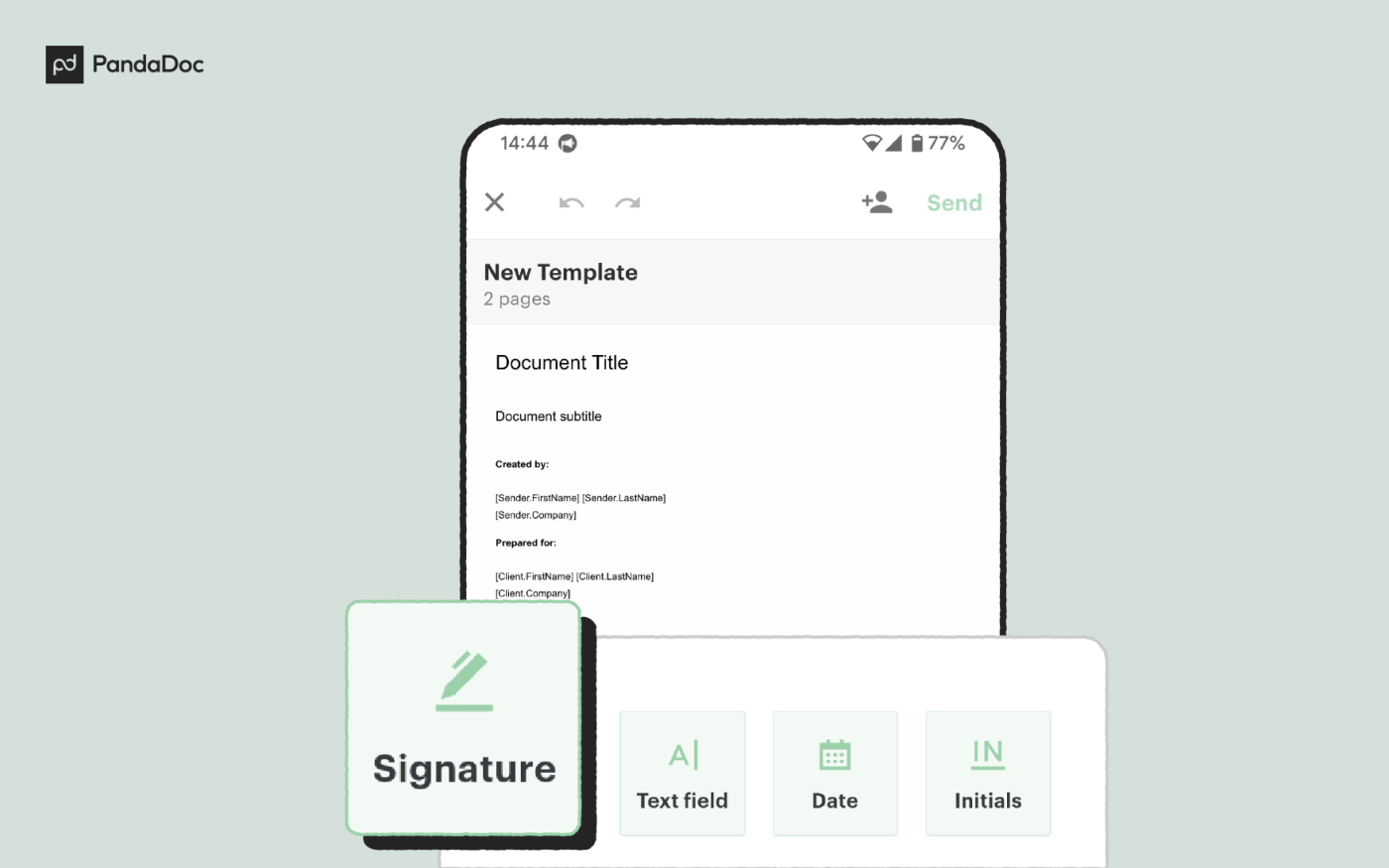 6. Create your signature. You may wish to change the position or size again.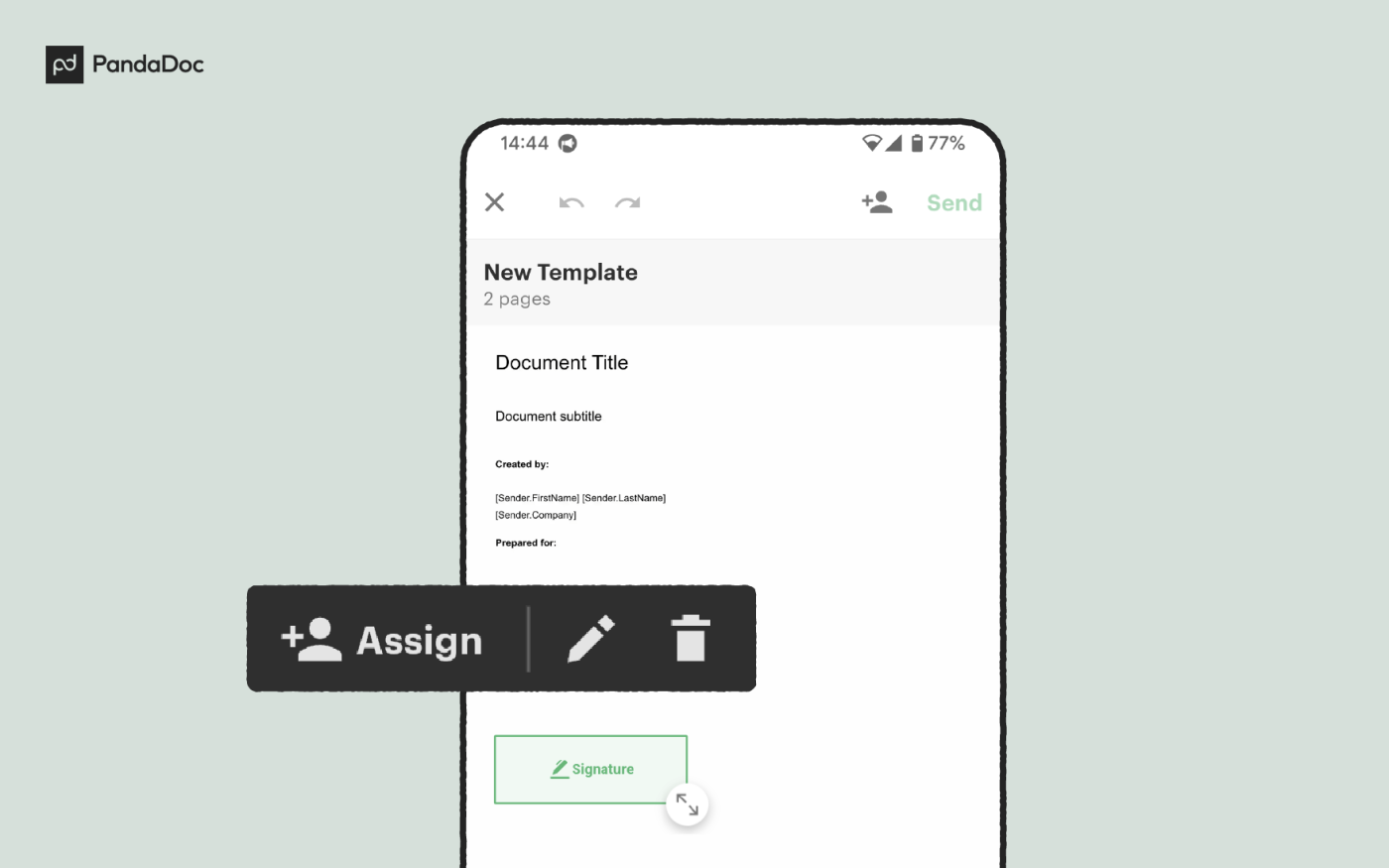 7. When the PDF is ready, tap Finish.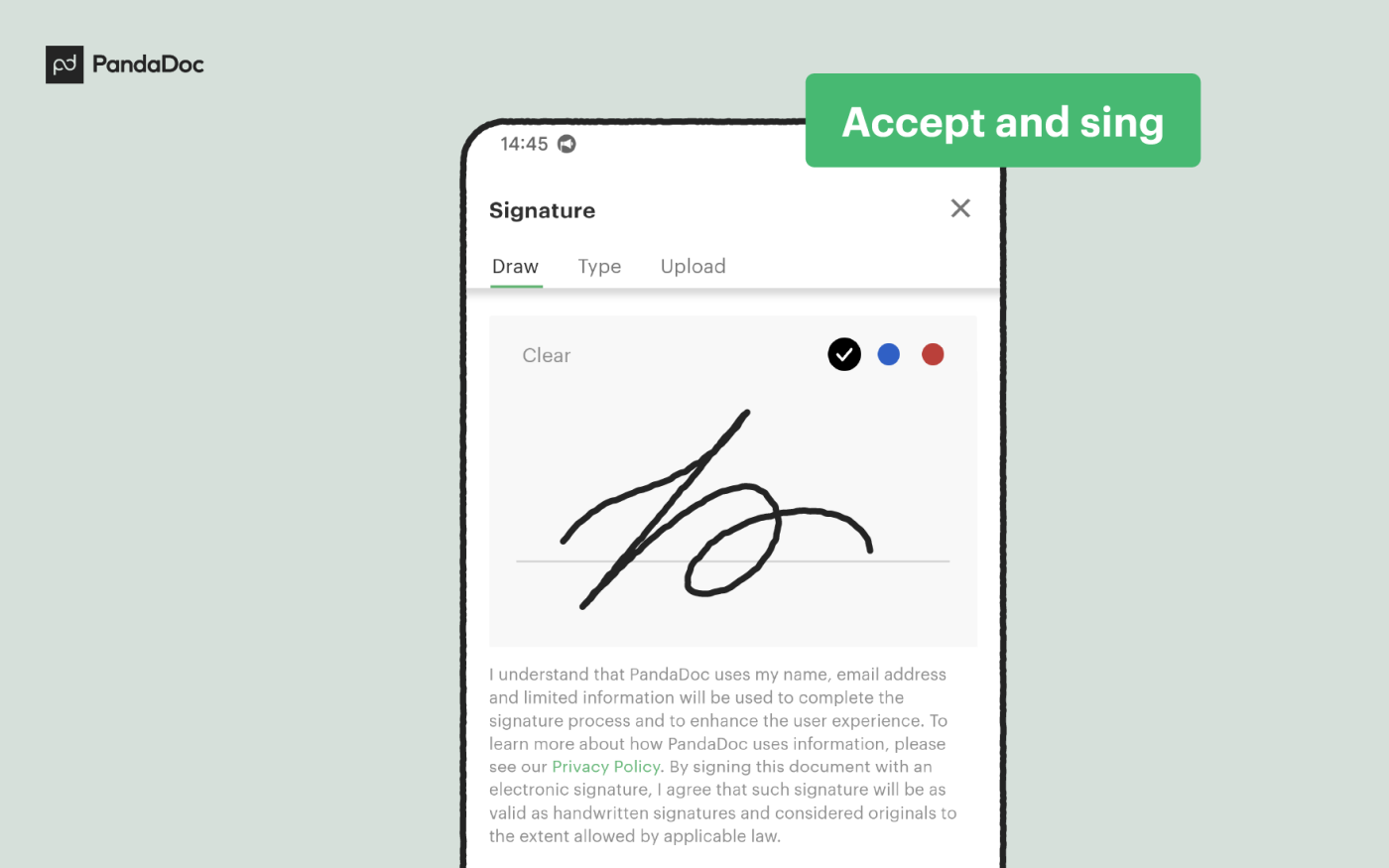 8. After saving the document, you can share it with other recipients.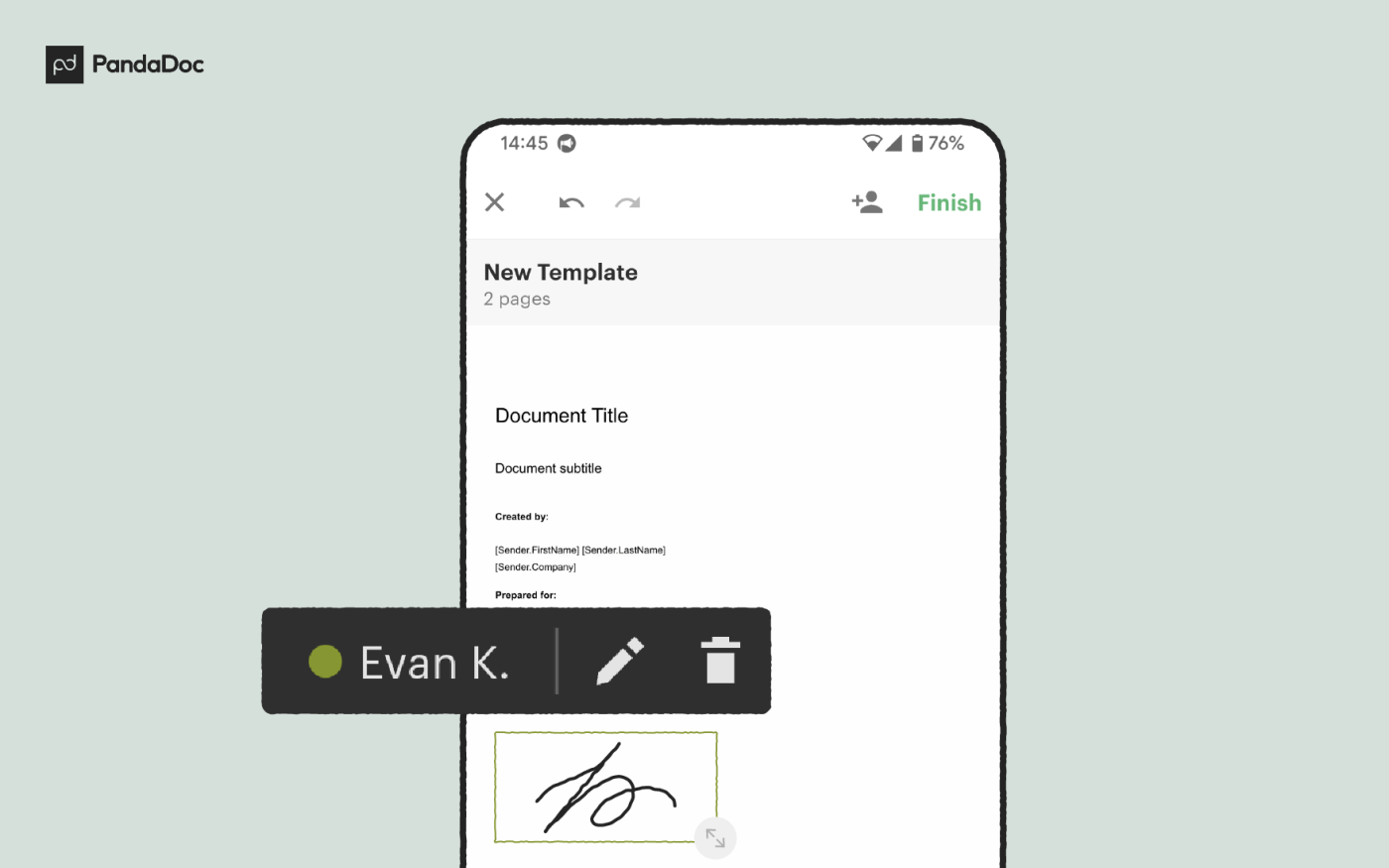 Use PandaDoc to streamline your entire document workflow
Download the PandaDoc app to sign documents in a fraction of the time it takes with other methods.
As a comprehensive document management solution, PandaDoc provides users with an extensive feature set that streamlines practically all aspects of a typical document workflow.
Features include collaborative workspaces, a document editor, templates, analytics, and more. Even better, PandaDoc offers a long-term free plan.
There is no document sending and signing limits and you'll never be forced to upgrade. If you need access to more advanced features, you can sample one of the paid plans with a free trial.