Are you ready to leave ClientPoint behind?
When you make the switch from ClientPoint (formerly Paperless Proposal) to PandaDoc, you'll have all the tools you need to boost close rates and wow potential clients. Save even more time by uploading and creating all your documents in one place.


| | ClientPoint | PandaDoc |
| --- | --- | --- |
| User roles and management | | |
| Merge tags and custom fields | | |
| Integrations | Limited | |
| Analytics | | |
| PDF and downloads | | |
| eSignature | | |
| Password protection and security | | |
| Product and service catalog | | |
| Pricing tables | | |
| File uploads | | |
| Template creation | | |
| Content library | | |
| Notifications | | |
| Document approvals | | |
| Collect payments with proposals | | |
| Document creation tools | | |
| Template library | | |
| Mobile app | | |
Content creation built in
At its core, ClientPoint helps you merge all of your content into a single document. All your PowerPoint files, PDFs, Word documents, and other sales collateral can be loaded into the ClientPoint library, but they still need to be created by external software. With our document editor, you can create, send, and track proposals and other documents all in one place.
All the tables and catalogs you'll ever need
Just like ClientPoint, PandaDoc allows you to use product and pricing tables to create a customized, paperless proposal for potential customers. This allows sales reps and support teams to clearly define the scope of work for customers. PandaDoc users enjoy additional ease of use when building these tables because everything is done within a single editor, rather than through a process of merge docs and a document wizard.
Advanced document analytics
Using ClientPoint, users can gauge a client's interest in a proposal through analytics, but the data stops short of the deeper analysis you'll receive with our platform if you want a real time overview. With PandaDoc, you'll be able to see how many times a recipient viewed a page, the total time spent on a page, when they last viewed it, whether they downloaded a PDF, and if any links were clicked. Our customers can weigh these factors during proposal creation and make changes that positively affect their close rates.
Over 1500 integration options
ClientPoint allows you to integrate with SalesForce, PipeDrive, Zoho, and HubSpot. But what if you or your team is on a different CRM or you have different integration needs? What if your content is stored in Google Drive rather than Office 365? With PandaDoc, you can integrate with over 1500 software options thanks to Zapier integrations. Almost any software works well with PandaDoc. We also offer native integrations for most CRM platforms so that you can save time and energy when building your documents.
User roles for your entire team
Both ClientPoint and PandaDoc offer user levels and user roles to help you maintain document security and differentiate your workload. PandaDoc allows you to control who can reach out during your sales process, who can administer changes to your document, and using a unique approval system to stop documents from being sent to clients before they undergo your review and approval process.
How does PandaDoc measure up?
More than a proposal software
ClientPoint helps you build paperless proposals to accelerate your sales cycles. PandaDoc does this, too, but you can go beyond proposal creation with our software. Using the PandaDoc editor, it is possible to create quotes, contracts, sales collateral, and marketing materials on a single platform. Whether you're aiming for a higher close rate or shorter sales cycles, you can build documentation fast to keep your sales and support teams on track.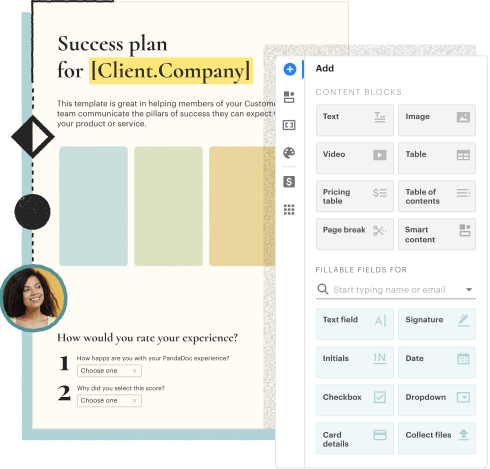 One platform for all your content
PandaDoc makes it possible to store all of your content in a single place. With ClientPoint, you'll need to upload the Word and PDF files that you need in order to create a bundled template, but PandaDoc gives you granular control over the documents you create. Save even more time by loading all your images and logos into our content library so that you can create proposals and beautiful multimedia ebrochures in minutes.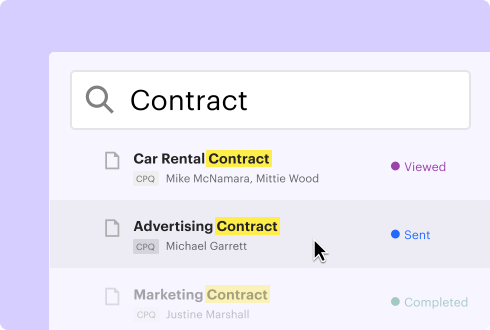 Creating templates is a snap
While ClientPoint (clientpoint.net) allows templates, these must be created by merge docs, meaning that you'll need to upload your files and arrange them in a specific order. When you select the template file, ClientPoint will populate its document wizard with the documents. PandaDoc offers a much more user friendly template process: After creating your document, you can simply save it as its own template. It's that simple.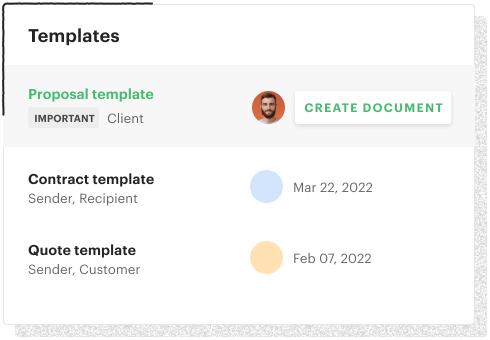 A robust template library at your disposal
Don't feel like creating your own templates? That's fine. PandaDoc maintains an active template library with over 400 designs to help your sales reps close deals fast. After you import a template, you can add everything you need to make it look and feel like a branded document. Avoid any internal challenges to the creation process and save more time at the start of every project by preloading your blank page with a pre-built template.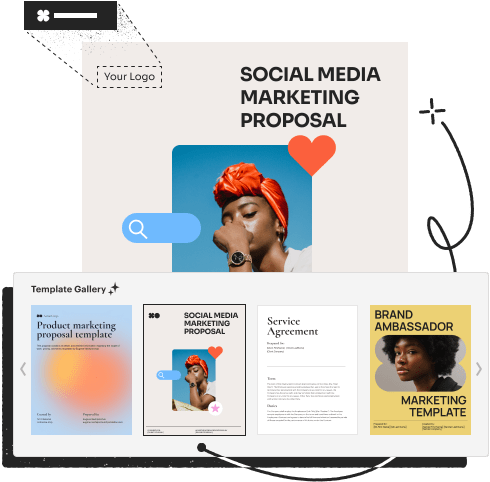 Collaborate with clients during the proposal process
One of the key aspects of business development is client collaboration. While ClientPoint does allow for comments, PandaDoc provides tools that your entire sales team can use to better understand customer needs. You can comment and negotiate around every element of your proposal, use analytics to get a behind-the-scenes look at how your client is interacting with your proposal, and use audit trails to see who is making changes to proposals and other documents in real time. It's all possible with PandaDoc.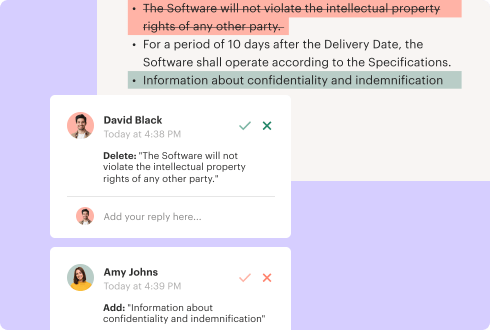 Find the perfect PandaDoc solution for your business