Contract Generator Software
Create personalized, functional contracts at scale. Automate workflows by setting auto-reminders and establishing requests for approval.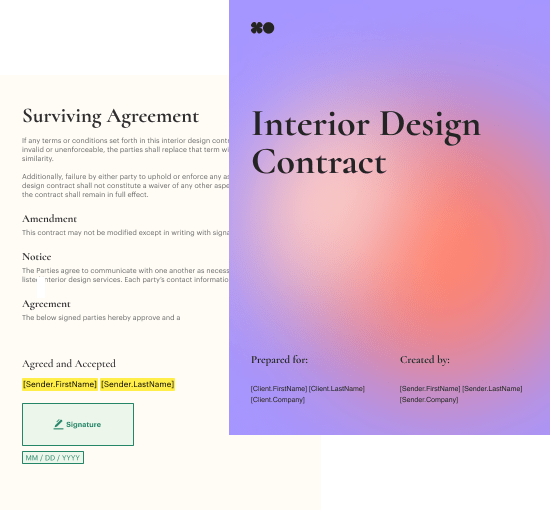 What is the PandaDoc Contract Generator?
A simple, yet powerful online software for designing, sending, tracking, and eSigning contracts. PandaDoc has everything you need to build beautiful, functional contracts at scale. Populate your docs with customer data, like company name, and address in one intuitive platform. Contracts that used to take your sales reps hours to create can now be done in minutes.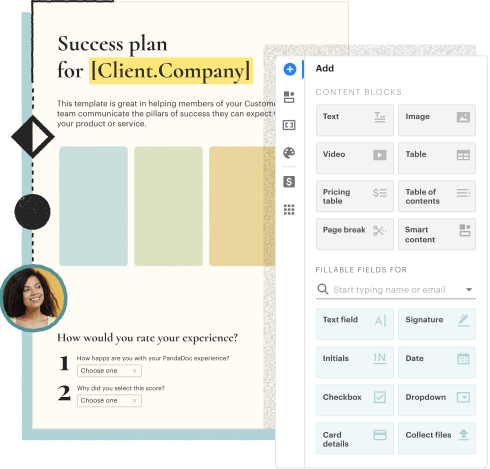 Who uses the Contract Generator?

Sales leaders
Track performance metrics and identify process bottlenecks with our robust reporting functionality. We'll give you insight into the performance of your proposals so you can make routine improvements to your sales workflow.
Sales reps
You have enough on your plate. The last thing you want to add to it is more software tools that accomplish less. The PandaDoc Contract Generator integrates with your CRM so you can sell more with less distraction.
Marketing managers
Standardizing the content and collateral your sales team uses is difficult. Storing that content and collateral in a place where everyone can actually find it is even more so. The PandaDoc Contract Generator makes sales enablement a breeze with standardized templates, an organized content library, and intuitive feedback loops with content usage reporting built-into the software.
Sales operations
It's important to ensure that the teams across your org are working together efficiently. Our software integration capabilities allow you to integrate most of your tools to create one flawless sales workflow. Bring harmony to your sales, marketing, and finance teams with streamlined proposal creation and document storage.
Why PandaDoc's Contract Generator?
A powerful suite of tools
The PandaDoc Contract Generator allows you to access custom content libraries and editable blocks like eSignatures, templates, and payment integrations from one simple dashboard. Use our pre-built templates or create your own using our collection of media resources.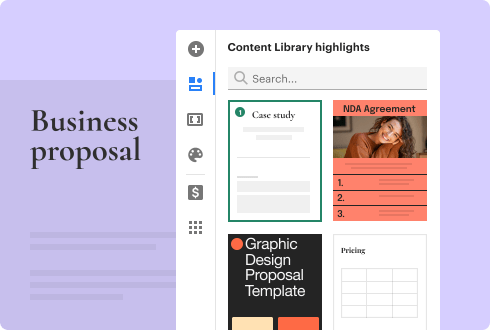 Collaboration and automation
Bring your team together with our chat functionality and automatic approval settings, you'll make communication a breeze. Automate workflows by setting auto-reminders and establishing requests for approval.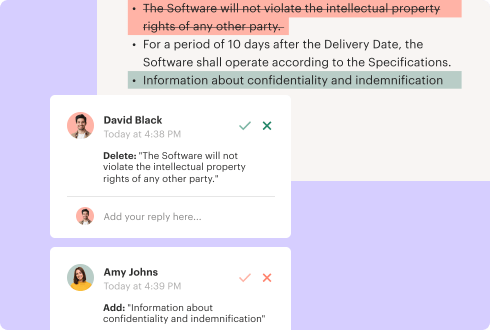 Data-driven insights and tracking
Track the activity of your team with document history and audit trails. The contract creator has the ability to track client actions in real-time within their doc, from the second they open it, to the moment they sign.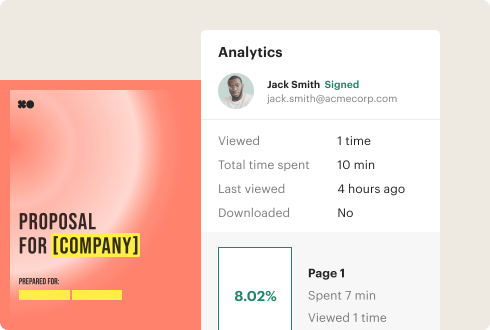 Work with your existing tools and templates
The online Contract Generator plays well with others. It offers integrations with a number of CRMs and will merge seamlessly into your existing workflow infrastructure. Upload your existing Word documents, Google Docs, and PDF templates and convert them into editable PandaDocs with only a few clicks.