Looking for an alternative to InsureSign?
Switching from InsureSign (now Formstack Sign) gives you the tools you need to take electronic signatures to the next level. Read on to find out how PandaDoc can empower your business with an e-signature tool that integrates with every aspect of your business.
Electronic signatures simplified
Creating effective e-signatures doesn't have to be hard. Like InsureSign, PandaDoc makes it as simple as possible for signers to commit to your contracts, proposals, and sales documents. If you've already designed your documents, you can upload them directly to PandaDoc and insert a signature field for a quick and easy solution before saving the entire document as a template or reusable form.
Sign from mobile devices, tablets, and more
Like InsureSign, PandaDoc makes it easy for users to sign documents from their smartphones, tablets, and desktop computers. Because the PandaDoc platform exists in the cloud, users can sign in through their browser to complete the e-signing process. PandaDoc makes this even easier on mobile platforms with the PandaDoc app. Download it to manage signatures or digitally sign documents assigned to you.
Multiple signers? No problem
What should you do if your document requires multiple e-signatures? Like InsureSign, PandaDoc can assign signers to the e-signature fields that you designate within your document. PandaDoc also gives additional features, including the ability to dictate a signing order, so that you're always in control throughout the e-signing process.
Audit trails for signers and teams
It's important to know who has accessed your document and the actions they take. InsureSign and PandaDoc both provide audit trails for users, but only PandaDoc provides additional audit trails for your team. With PandaDoc, you'll know when and which team members make changes to contracts or proposals and when signers commit to the final version of your documents.
A user-friendly signing solution for small businesses
Especially if you're a small business, you may not have a dedicated team member to handle all of your contracts. Both InsureSign and PandaDoc provide e-signature software that allows you to add signature fields to existing documents with simple drag-and-drop tools. However, PandaDoc offers a great variety of ways to digitize and customize your forms, so that everything looks and feels right for your brand.
Go beyond InsureSign with PandaDoc
More than an e-signature platform
With InsureSign, you'll get a solid e-signature solution for your forms, but PandaDoc is more than that. With PandaDoc, you can create documents from scratch with the document editor. This eliminates the need to create contracts in Microsoft Word or Google Docs. Everything, from the title text to the final electronic signature field can be built within PandaDoc.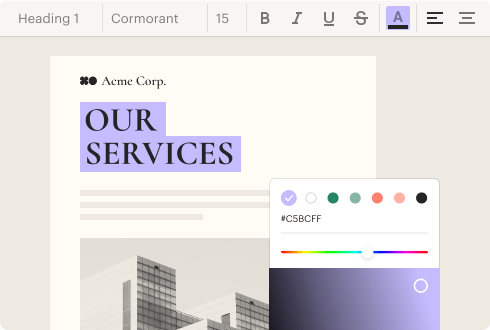 Better reusable forms and documents
PandaDoc understands how important templates can be for both enterprise and small-business users. Use the PandaDoc editor to build reusable forms, contract templates, sales proposals, and more. We offer a template library with 400+ ready-made templates.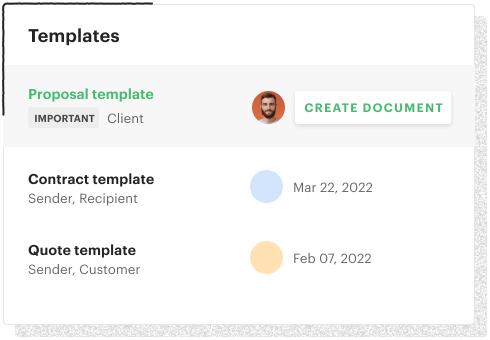 Customer support when you need it
InsureSign talks a lot about their "white glove" approach to customer support and service. We feel the exact same way, which is why we offer 24/7 customer support — even for our basic plans! When you need to talk to someone, we have a live customer service representative on staff 24/7 to answer your questions and give you the support you need to get back to work.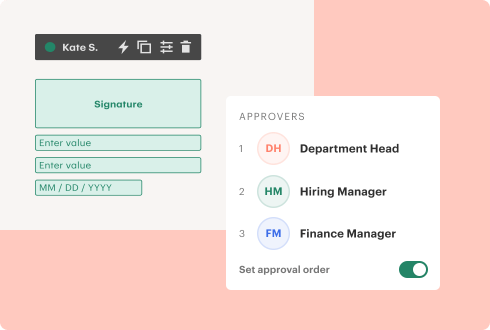 Encrypted documents, secure signatures
Being able to effectively secure signatures and documents is important. Like InsureSign, we offer a secure and encrypted way to store your documents on our platform. PandaDoc is SOC 2 Type 2 compliant and uses encryption to protect your valuable data and contracts.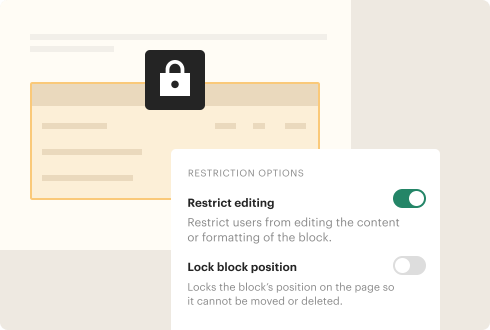 Integrate your entire tech stack
InsureSign is a turnkey solution that helps you create an electronic signature. That's great if you want to add another tool to your workflow. For many teams and small business owners, another tool on top of an existing tech stack just makes things more complicated. PandaDoc users often find that our electronic signature software is so robust that they can eliminate simple solutions from their stack. For everything else, we offer 1500+ integrations so that you can seamlessly connect PandaDoc to your other software tools.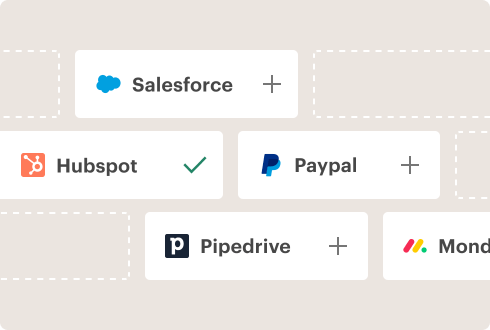 Collect payments from signers
Have you ever sent a proposal or contract only to turn around and issue an invoice immediately upon acceptance? InsureSign doesn't offer a solution for this unnecessary paperwork, but we do. With PandaDoc, you can attach a payment gateway to your contracts and proposals so that you collect payment inside a single document. Save time and reduce paperwork by collecting e-signatures and payments in the same place.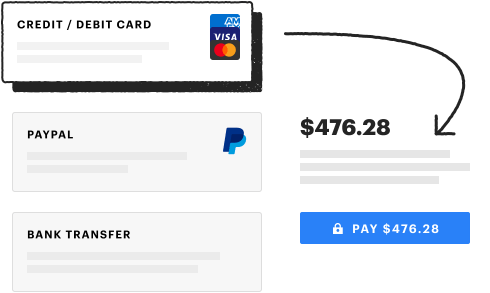 Branding for your business
PandaDoc offers 400+ ready-made templates for your team, but they're just a starting point for branding and customization. Upload your images, logos, and graphics into a personalized content library so that your documents are always on-brand and document creation is easier than ever.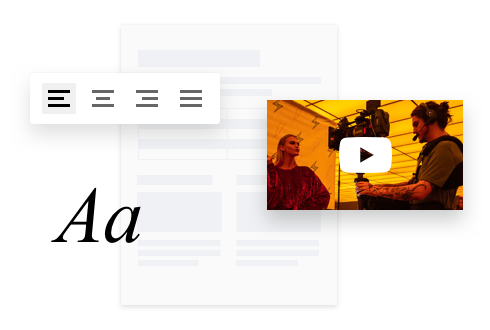 Find the perfect PandaDoc solution for your business