HIPAA compliance and streamlined eSignatures for healthcare
Learn how e-signatures can help your healthcare facility remain HIPAA compliant while streamlining your entire signature process.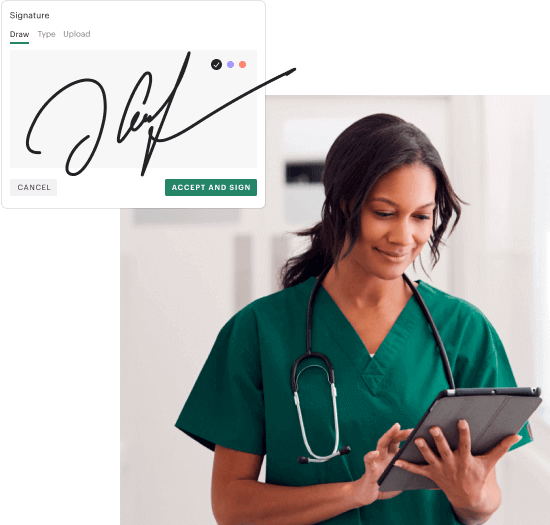 Performance for pros
Here's a closer look at how healthcare providers using PandaDoc transformed their workflow. (Updated: October 2020.)
to create and send docs

2 min

average signing time per doc

23 min

average deal value

$44.6k
Digital signatures + HIPAA compliance
Create and prepare electronic documents
Say goodbye to endless paperwork and complicated patient onboarding packages. With PandaDoc, patients can review and electronically sign documents for easy processing and archiving.
Audit trails and secure signing
Each document signed with PandaDoc comes with a timestamp and an attached audit trail validating went the patient accessed and signed the document. These features help to ensure user authentication and non-repudiation.
Protected health information
Documents sent with PandaDoc are encrypted and compliant with government and healthcare industry standards. Every document you send is HIPAA compliant and secured against tampering.
Create electronic medical records at lightning speed
Upload critical forms and create templates for faster and more efficient processing.
Consent forms and disclaimers
Use electronic signature tools to securely capture patient signatures for critical documents. Signers can even submit payments after e-signing for faster processing.
Acknowledgement letters
Send acknowledgment letters and other key electronic forms quickly and without hassle to keep business flowing smoothly.
PandaDoc provides my sales team with the ability to stand out, helping us win more business and ensuring our customers receive a top-notch product and service.

hours saved per week per rep

5

completion of eSignatures & initials

100%

decrease in doc creation time

50%
Build a better workflow for your team
From faster workflows to greater document portability, PandaDoc delivers a better operational experience for everyone.
Save time
Switching from paper documents to electronic health records (EHR) helps healthcare organizations at every stage of the administrative process. Save time and money by digitizing your records and working with a proven e-signature solution.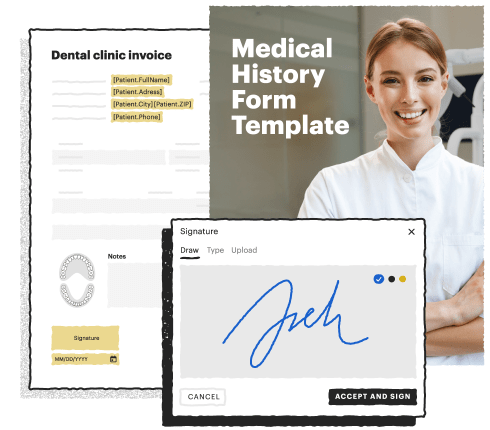 Stay compliant
Under HIPAA, covered entities are required to comply with mandates to protect patient information. The use of electronic signatures is accepted under HIPAA as long as message integrity is maintained through the entire signature process.
Streamline your business
Some e-signature software solutions only help with signed documents. With PandaDoc, it's easier than ever to create invoices, agreements, proposals, and contracts so that all of your daily operations are even more efficient.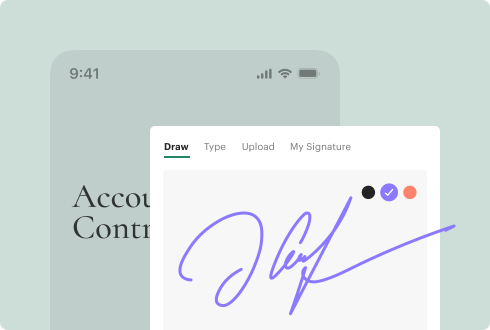 Over 20,000+ customers trust PandaDoc