PandaDoc for Manufacturing
Align sales, operations, and marketing with a standardized document process.
Implement a frictionless, centralized engine
Ensure every team within your org follows the same process designed to maximize profits.
Streamlined workflows and easy-to-collect eSignatures bring simplicity to your process
Get all your teams on the same page
Manufacturing enterprises that struggle to get each individual following the same process can standardize moving forward with PandaDoc templates, content locking, approvals, and in-line commenting.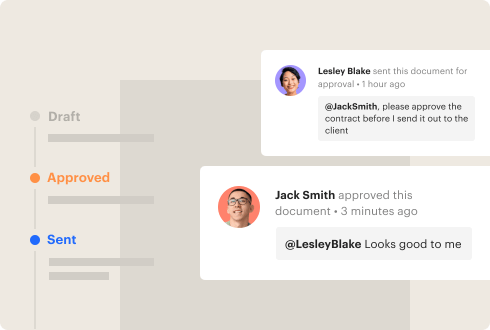 Shorten your distribution cycle
Decrease unnecessary back and forths on your supply chains with PandaDoc's in-line commenting, redlining, and chat functionalities. A PandaDoc document won't get lost in email inboxes thanks to automated notifications that remind a recipient when it's time to approve and sign.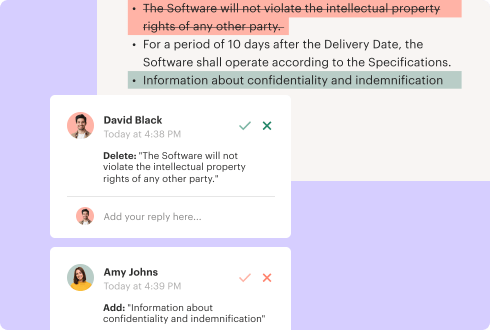 Integrate your existing tech stack
Enable your teams to create, send, eSign, and process payments faster by connecting the tools you already use with PandaDoc. Powerful CRM, payment, and storage connectors allow you to use PandaDoc and stay inside the applications you're already working in.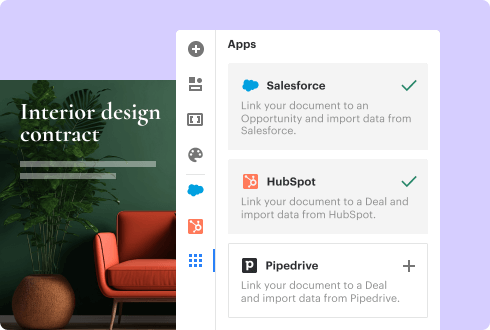 Stand-out with impressive personalization
Create error-free, personalized documents in minutes by pulling data from your CRM. Add custom branding, rich media, and interactive pricing tables to your documents to wow your end-user with delightful experiences.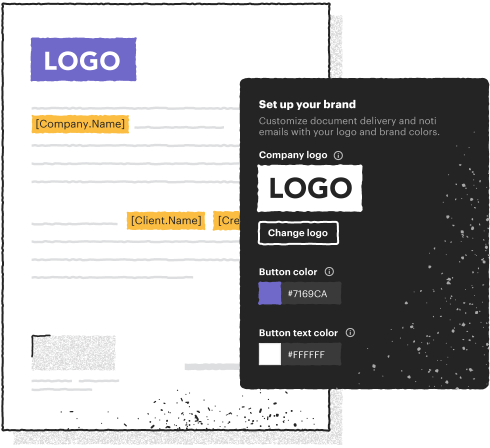 Secure docs keep important data safe
PandaDoc is FERPA compliant and SOC 2 certified. Servers are hosted on the Amazon AWS platform, support Single Sign-On (SSO), and simplify how you protect and manage your data.