PandaDoc for Mortgage
Improve your customer experience from pre-qualification to funded loan.
What you can do with PandaDoc

Revamp the application experience
Stop frustrating your customers with emails and PDFs. With PandaDoc, your loan officers can send documentation to customers with just a few clicks and allow them to complete and return those documents without having to print, sign and find a fax machine.

Gain more insight into application status
PandaDoc puts your loan officers in the driver's seat by offering real-time engagement data for documents that they've sent to customers. Loan officers can track when documents are received and signed and can see exactly how long each recipient spent on each page.

Accelerate the loan process
Your loan officers, underwriters, and loan processors will all benefit from the speed and collaboration that PandaDoc introduces. Documents transfer seamlessly from one primary point of contact to the next as the loan process moves along and customers are in the loop and can communicate in a central space the entire time.
Why PandaDoc?
Significantly reduce document creation time
PandaDoc combines a custom library of templates and content with CRM integration and a drag and drop editor to make creating documents up to 80% faster than traditional document workflows.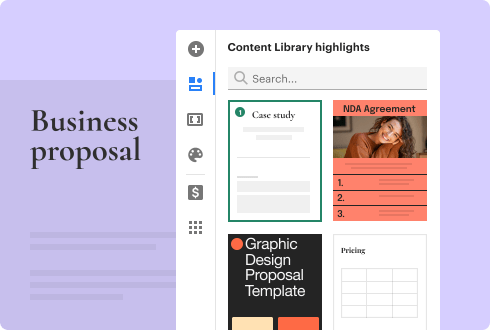 Digital signatures speed up the application process
Every PandaDoc user has unlimited use of our ESIGN compliant eSignatures. PandaDoc electronic signatures allow your customers to view and sign documents on their computers or mobile devices without having to print anything or install an app or program, significantly speeding up the loan origination process.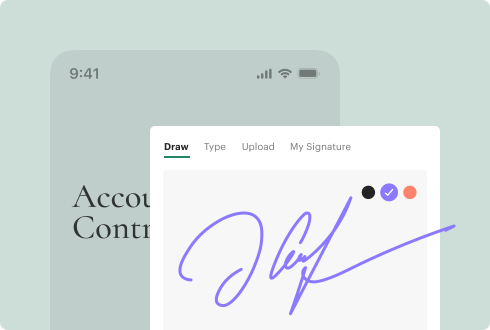 Fast deployment with minimal costs
PandaDoc is a cloud-based solution that eliminates the need to configure new hardware or software for each employee. Simply add users to your workspace, set access levels based on configured (or custom) user roles and permissions and let them get to work.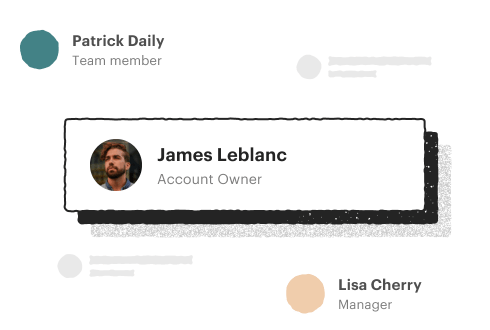 Learn more about industry-specific PandaDoc offerings